I honestly don't know how I blinked and Thomas is 5! He is such a fun, hilarious and super cool little dude. And we had the best time celebrating him over the weekend. On Saturday morning he awoke to a balloon filled room and a surprise yard card from mimi & grandad!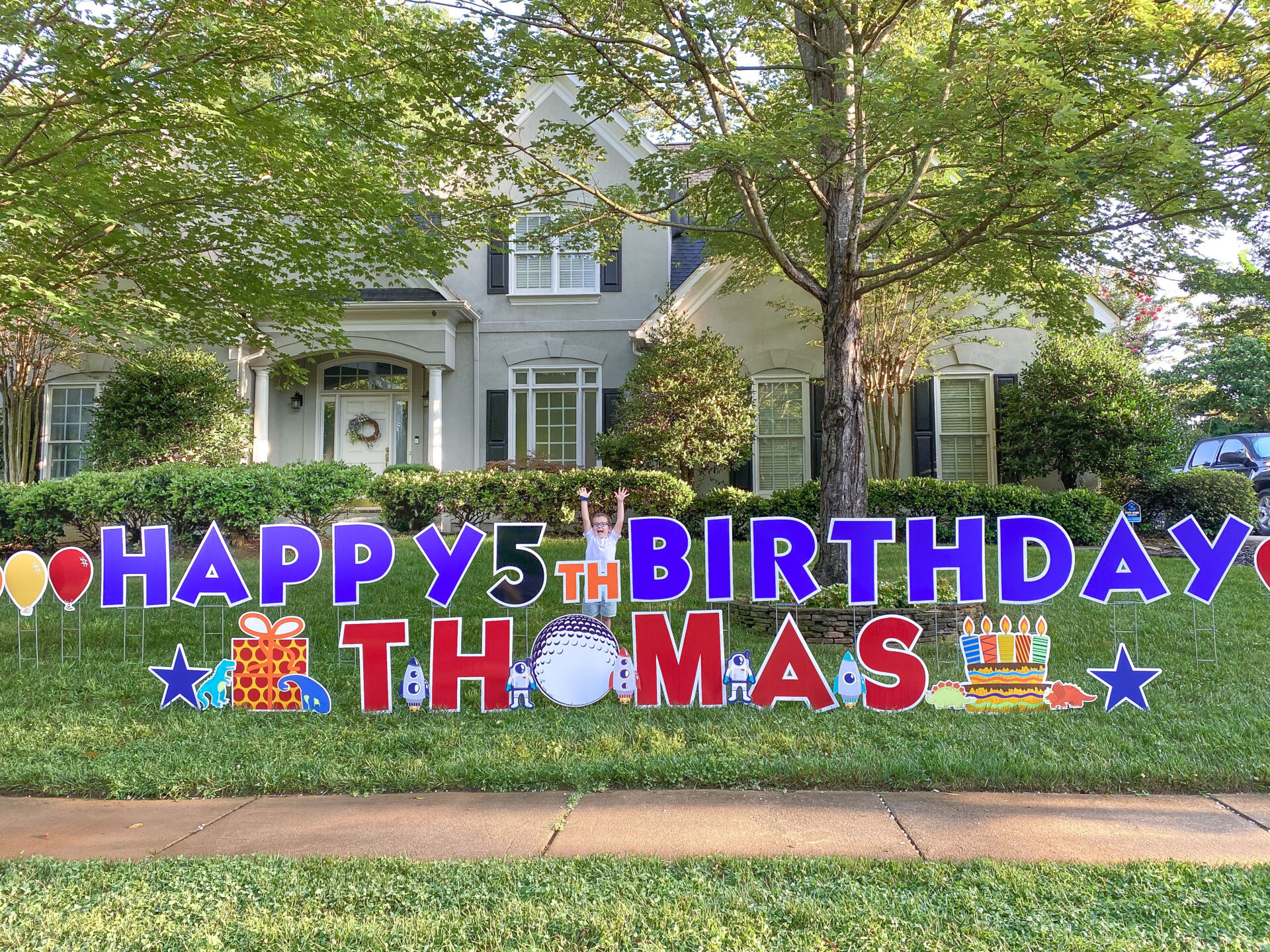 Thomas is super hero obsessed these days and his love runs deep for Power Rangers (specifically Tommy the green/white ranger) so it came as no surprise that he asked for a Power Ranger themed party for his birthday this year. I made sure to cover all the Power Rangers (green, blue, red, black and pink) in my decorating and Thomas loved it.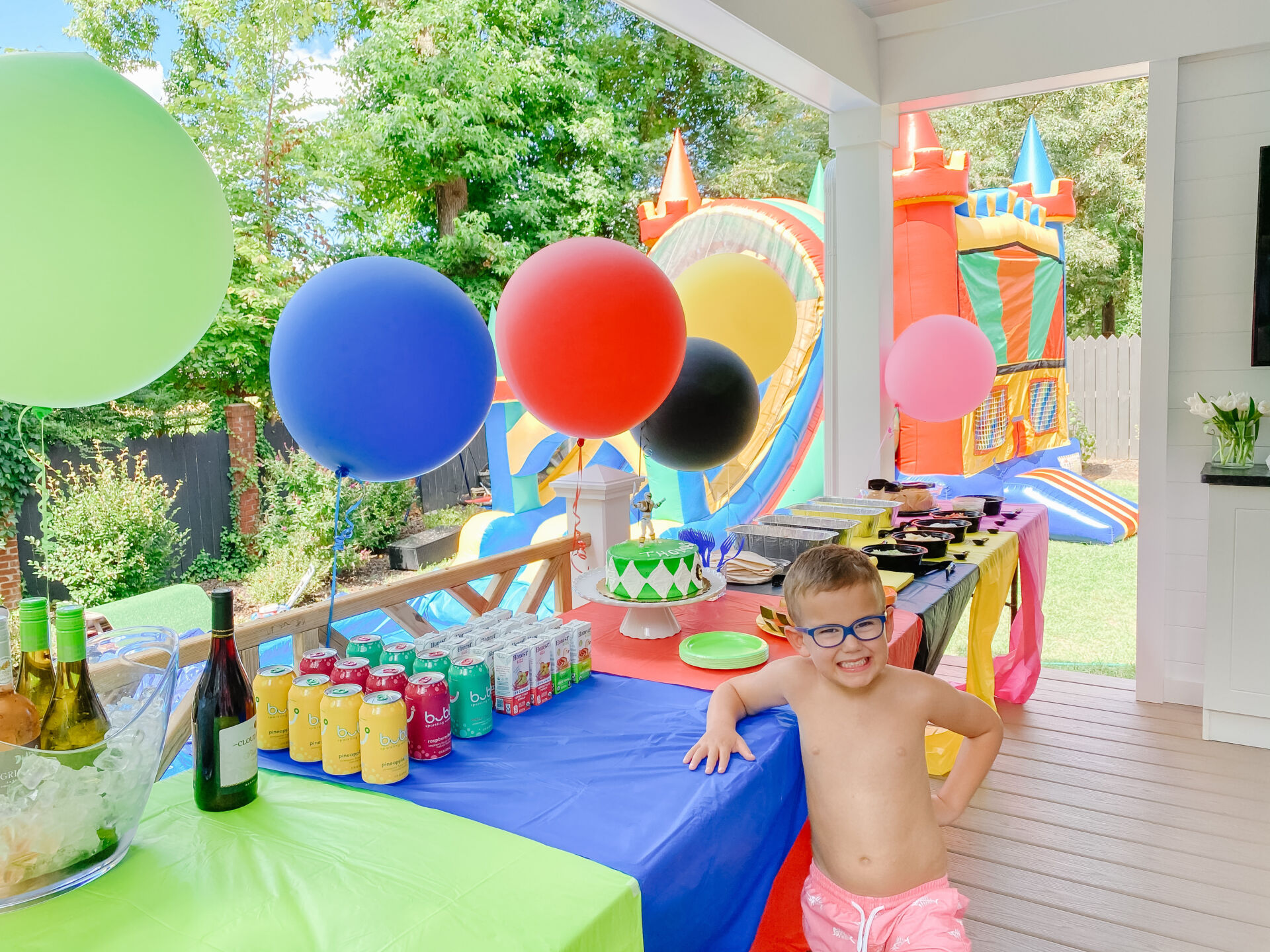 The party turned out super cute and was an absolute blast! We weren't able to invite all of his friends this year but we still made it super special and had two of our best friends families over to celebrate. The night before the party we had a ginormous bounce house water slide delivered and it was a huge hit — for the kids and the adults. We used the same company, Now A Party, we previously used for Thomas' 3rd Birthday Splash Party and I cannot recommend them enough. Both times we've used them they have brought the bouncer out a day early to set up which gives us an entire extra day of fun! And we had an issue with one of the blowers the night before the party and I texted the delivery guys to let them know…and they promptly came out (in the pouring rain) at 9 pm to fix it so it would be up and running for Saturday. I've recommended this company to a lot of you in the past and stand by my recommendation that this is the best party rental company. (Not sponsored)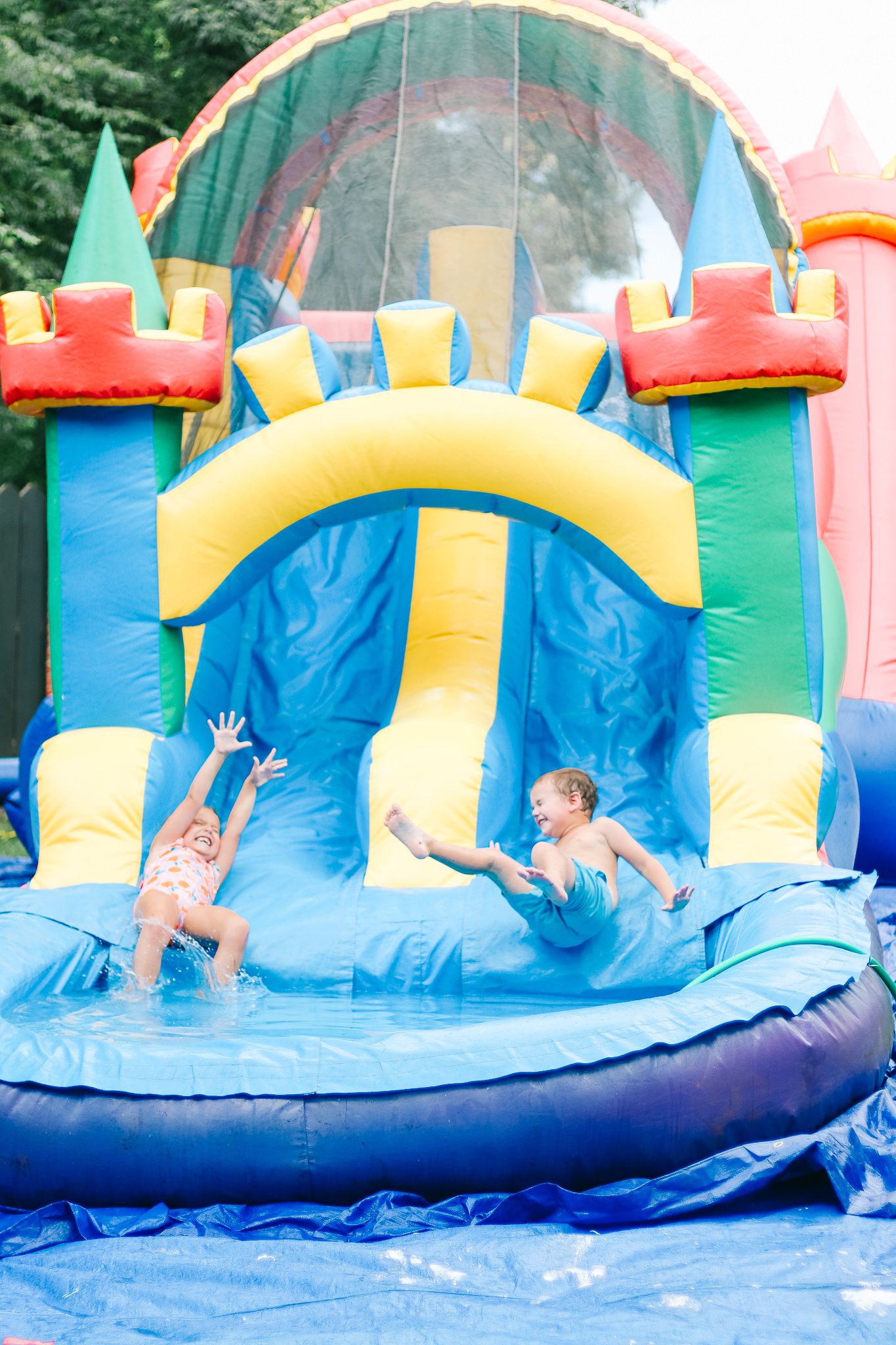 I had a green Power Ranger cake made from Publix and my brother sent Thomas the white ranger as one of his birthday presents which made for the perfect cake topper…although it toppled over right after this picture and "slept" the rest of the party face down on the cake while all the kids dug their fingers into the icing around it.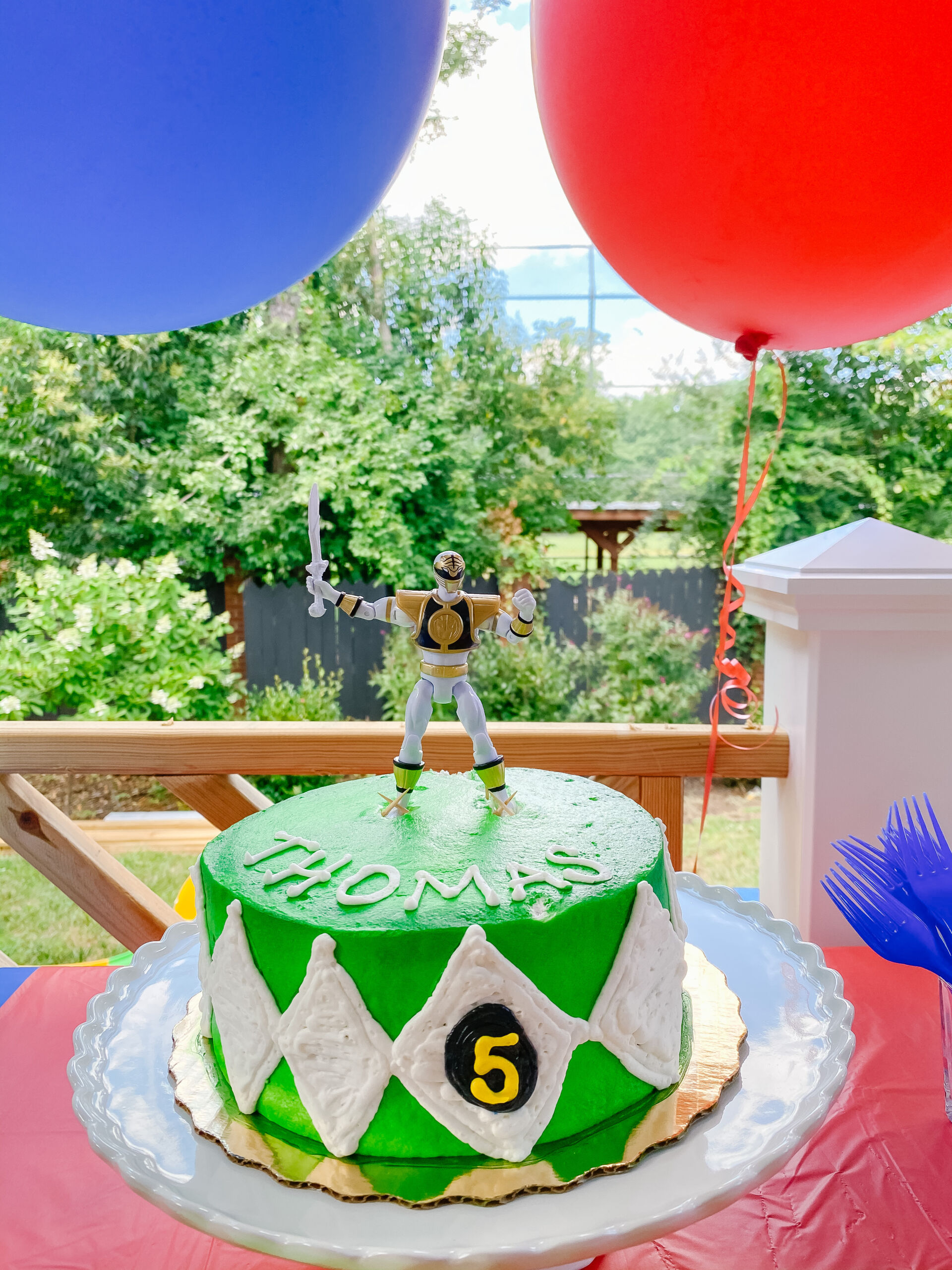 I asked Thomas what sort of food he wanted at his party and he said sushi. His second choice was steak. And his third favorite food is tacos…so we went the easy route and had Cantina deliver a taco bar for the party. This is our third or fourth time using Cantina for parties. You just can't go wrong with tacos!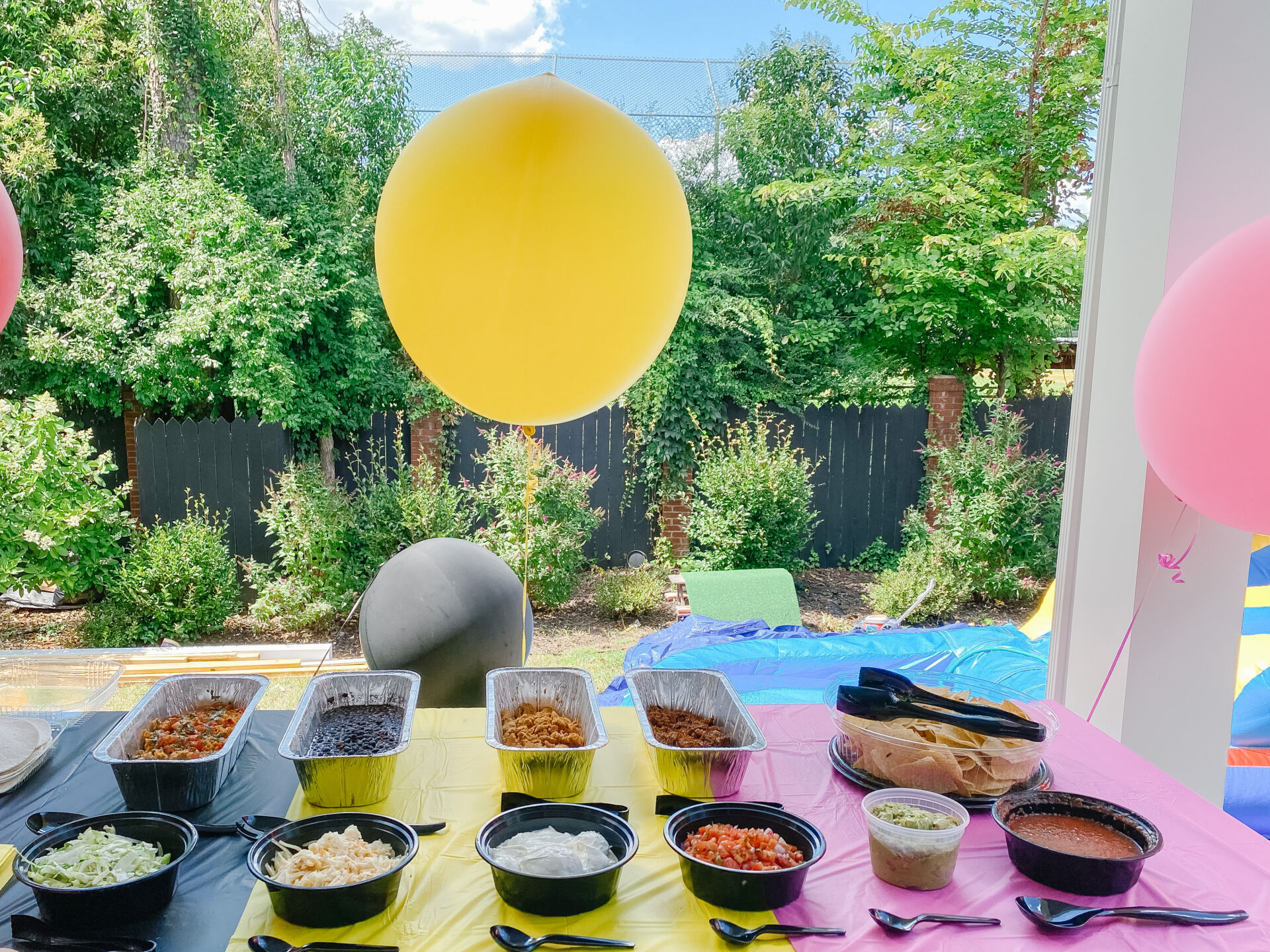 Happy birthday, Tom Tom! We cannot believe you are a whole hand now! We love you so much!