On Sunday I made a double batch of my favorite baked spaghetti recipe to bring to a few mamas that could use a night off from cooking.
I love this recipe because it is easy to make in large batches, is super delicious and toddler approved. This dish is also freezer friendly, so if the recipient is stocked on food it can easily be frozen for later.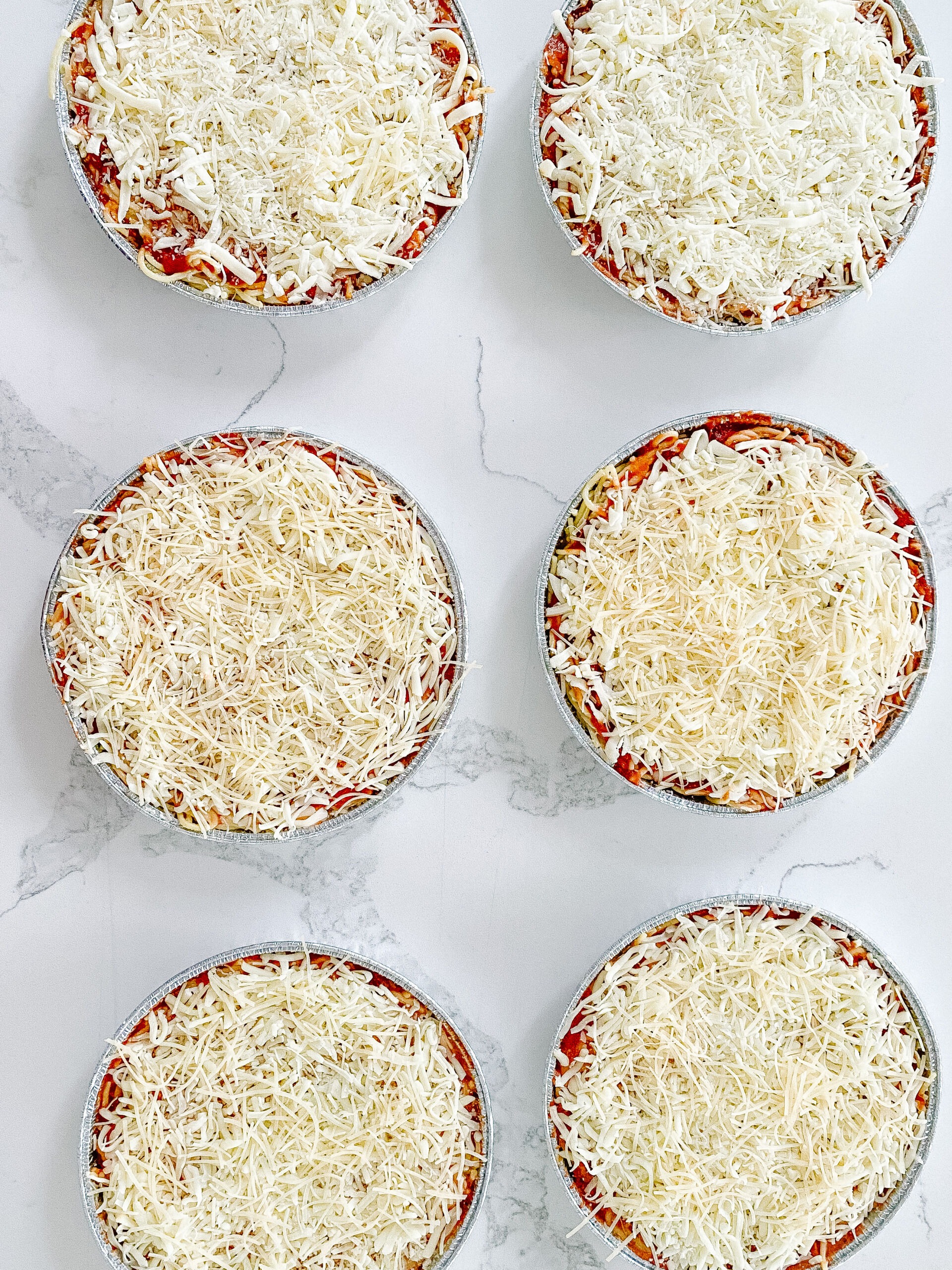 A Few Baked Spaghetti Recipe Tips
Butter Hack! If you didn't pull your butter out of the fridge early enough to soften for the recipe, set it on the stove top near the pasta noodles to slowly warm up!
Use your favorite pasta sauce for this recipe — it can be homemade or store bought.
Make sure your layers of ricotta and sauce are very thin to avoid too much liquid in the pasta.
Use your stand mixer to mix up all the ingredients! This is so much easier than stirring by hand to coat the noodles and the attachment cuts up the pasta into much smaller noodles which makes it easier for serving.
When gifting this dish to others, consider using disposable cake pans so the recipient doesn't have to clean and return dishes. I use 8″ square or round pans and one pan feeds 2-3 adults or 2 adults and 2 small kids.
You can freeze this dish for up to 3 months.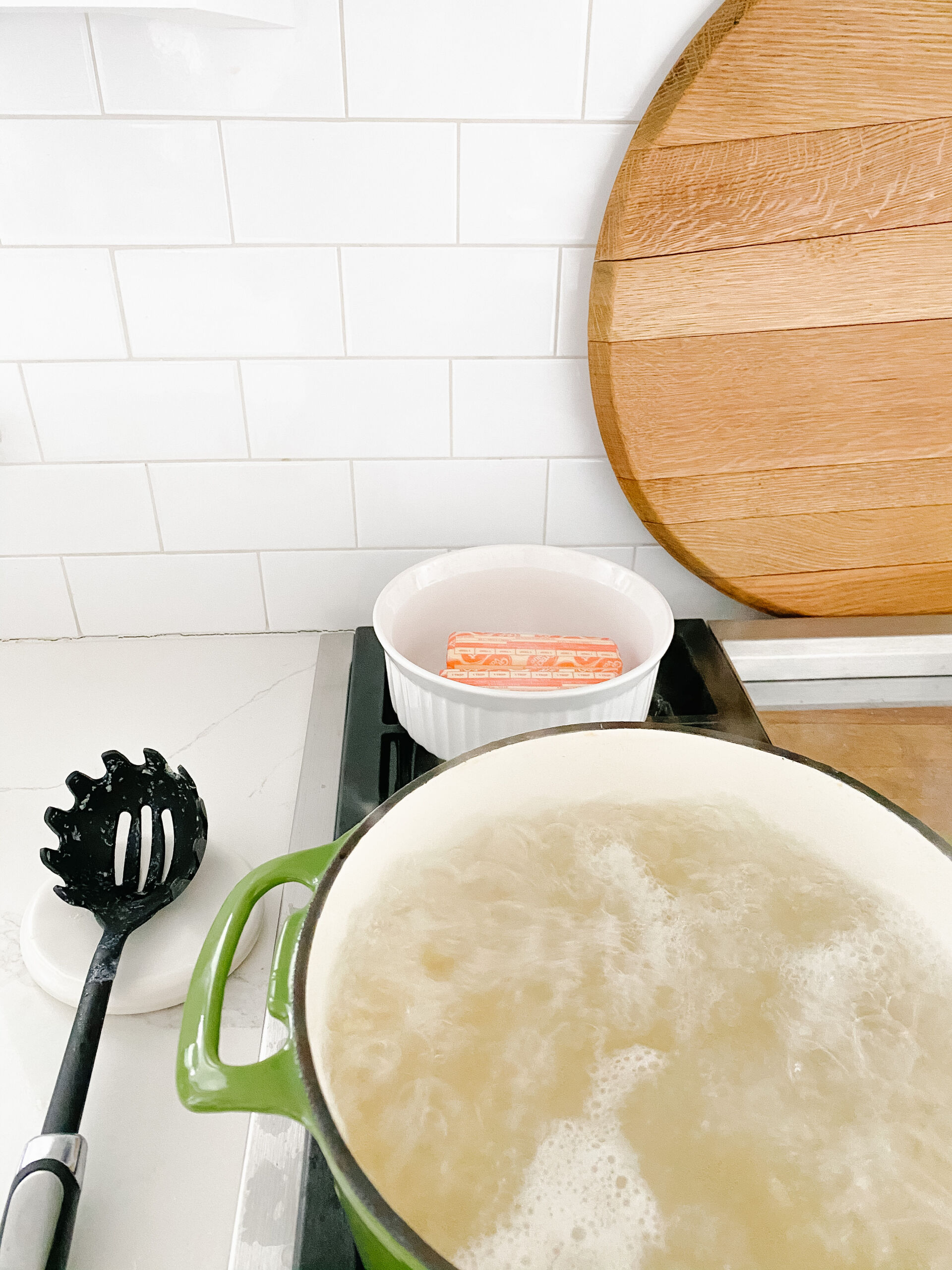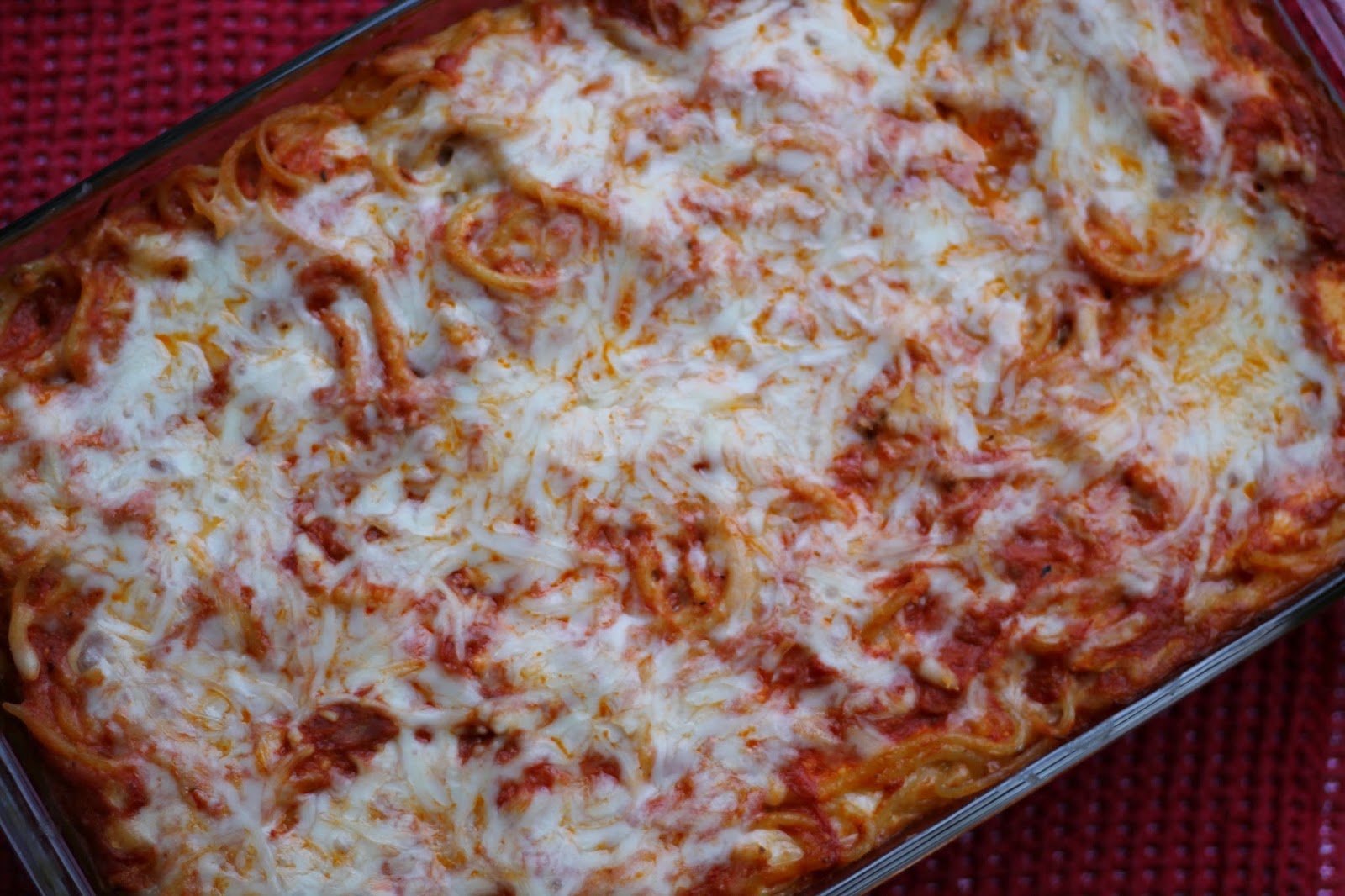 Yield: 1 large or 2 small pans
Baked Spaghetti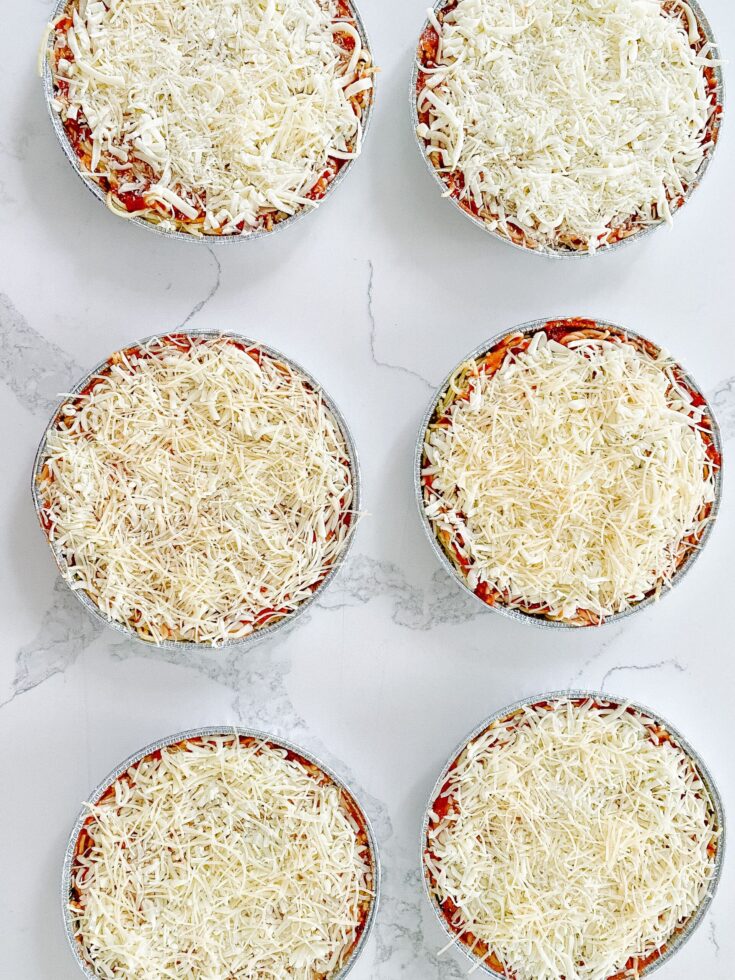 An Easy Freezer Meal to Bring to Others
Ingredients
1 16 oz package spaghetti
1 26 oz jar spaghetti sauce
1/2 tsp salt
2 eggs
1/3 cup parmesan cheese, grated
5 tbsp butter, softened
2 cups ricotta cheese
4 cups shredded mozzarella cheese
Instructions
1. Cook spaghetti according to package directions. Drain and set aside.

2. In a large bowl or stand mixer, whisk the eggs, Parmesan cheese, salt and butter.

3. Add spaghetti noodles to egg mixture and mix well.

4. Place half of the spaghetti mixture in a large greased baking dish.

5. Top with a very thin layer of ricotta cheese, sauce and mozzarella cheese.

6. Repeat layers.

7. Cover and bake at 350 degrees for 30 minutes. Uncover; bake 15-20 minutes longer or until cheese is melted and bubbly.
Notes
I use 8" round or square disposable cake pans when gifting this meal to others. This recipe makes two small pans, but I usually double or triple the recipe to make a lot at once.
*consider pinning this to save for later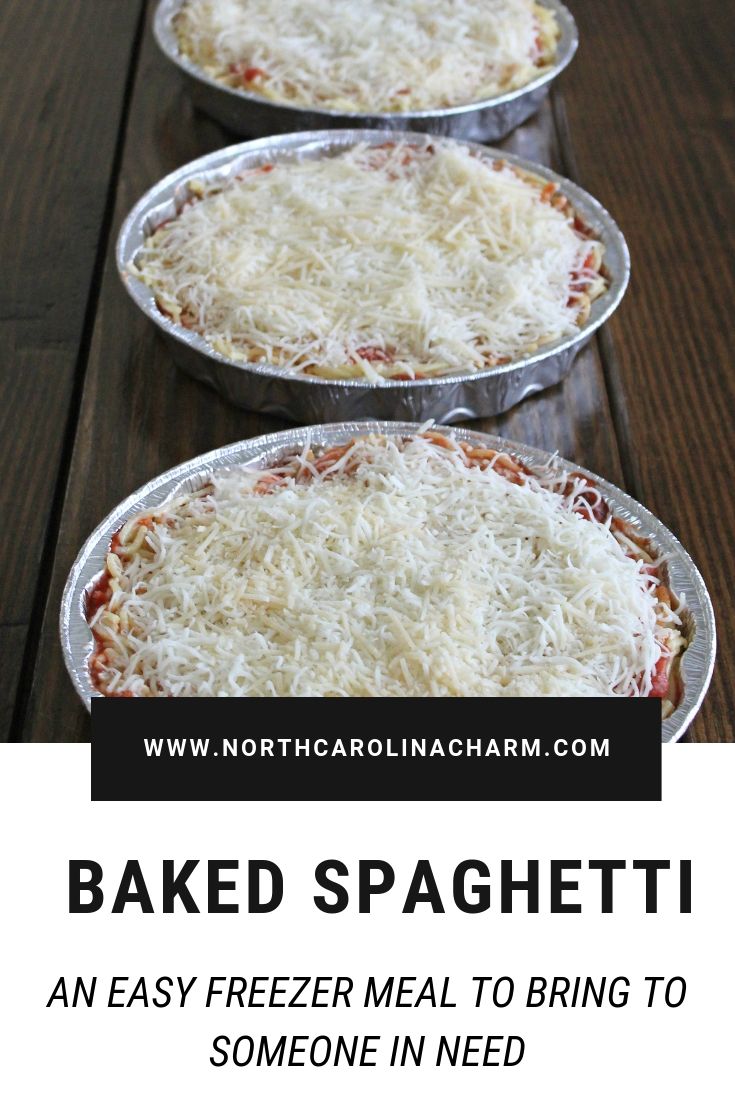 Want another meal idea for bringing to others? Check out my Greek Chicken Bowls! This meal is ALWAYS a hit. It's not a freezer-friendly option but the ingredients keep really well in the fridge for several days so your recipient can eat it for a few meals.