During our recent Community Group Retreat I received lots of questions about our Community Group (how it works, how we formed this group, format of our meetings, etc.).
So today I'm going to cover those questions!
What is Community Group?
As I mentioned in my retreat post, the easiest way to explain our group is it was originally structured as somewhat of a unique hybrid between a book club (primarily focused on faith-based books) and a life group, but has since evolved into so much more than I can really describe succinctly…
How Was the Group Formed?
My dear friend Caroline and I started dreaming up this Group back in 2019.
The initial concept of this Group began forming during one of our lunch dates when I shared that I was really struggling to find a bible study for women that did not meet at 10 am on a Tuesday. So our first thought was to see if we could find an existing group that maybe we could join together. None of the groups we came across really fit what we were looking for, so Caroline suggested we create our own…
Over the course of a few more lunch dates, Caroline and I began brainstorming what this group would look like, who might be interested in joining and what sort of content we wanted to discuss. For us, it was important to gather a group of women who each offered a different perspective or were in different stages of life (married and single, career-focused women and stay-at-home moms, etc.) so we could learn from one another. We also knew we wanted to bring together open-minded women who didn't already know each other super well so it would be a brand new experience for everyone, we could learn each other's stories all at the same time and form new friendships together. We also decided against calling it a "Bible Study" because we didn't want to limit ourselves to faith-based books, and "Community Group" just felt right for what we were hoping to accomplish.
I have to admit, I was VERY nervous about extending our initial invitations. We had put so much love and thought into launching a "Community Group" and while I felt this would be an extremely compatible and trustworthy group, I wasn't sure how a handful of women who didn't really know each other would feel about starting a group that is designed to dive deep into life together.
Spoiler: We received a resounding "YES!" across the board. And it was in that moment that I realized just how many of us were craving a group like this.
Over the years, we've had friends move away (including my beloved co-host) and new friends join, but currently, our group is comprised of 7 women — and that size feels right and has worked well for a variety of reasons.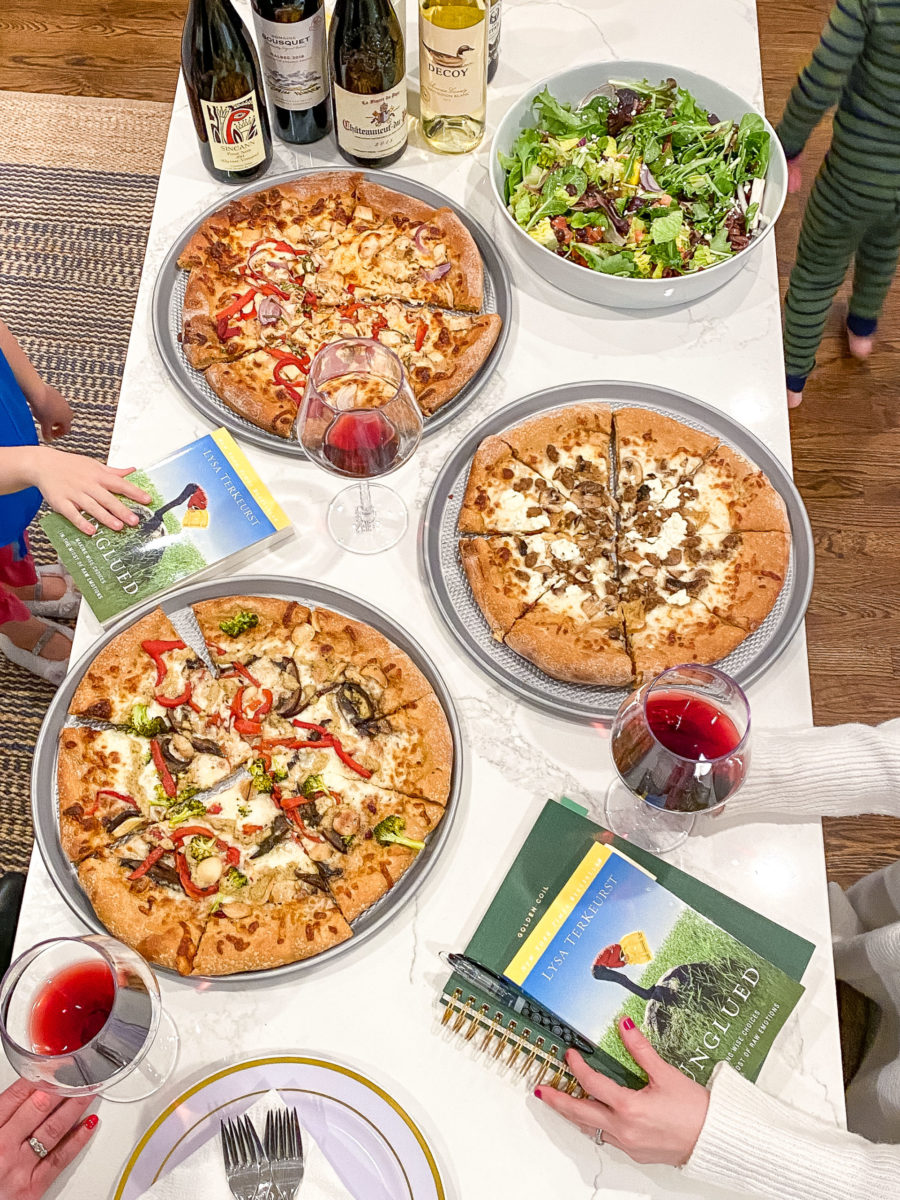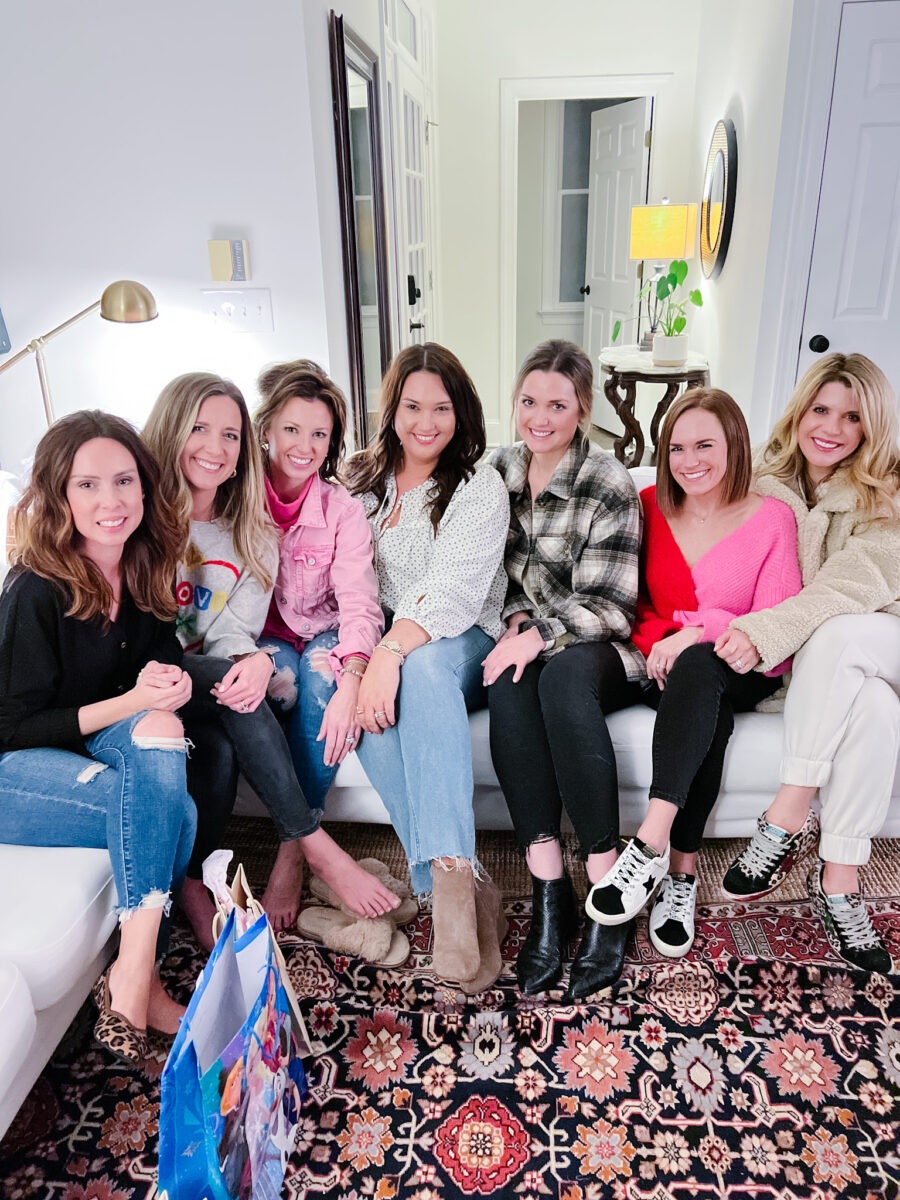 What's the Meeting Structure, Logistics, Format?
We deliberately structured the Group to be a light commitment in terms of homework and time and decided we'd meet monthly (the first Thursday of each month at 7 pm works well for us).
In the beginning, Caroline and I took turns hosting the girls and providing dinner beforehand (so all the girls could enjoy a meal together and catch up before diving into our book), but now that everyone knows each other so well, we rotate houses across all the group members. And unless it's a special occasion, dinner is not fancy and is usually DoorDashed from a local restaurant (Yafo, Pizza, Zoe's Kitchen, Viva Chicken, etc.) or homemade if the host prefers to make something.
After dinner, we move to the couch and dive into our book discussion. More on that in sec.
And the last part of our night is reserved for each girl to share a "high, low & prayer request." This portion of our meeting takes a really long time to get through and is almost always filled with incredibly vulnerable moments, lots of hugs, and then closed in prayer.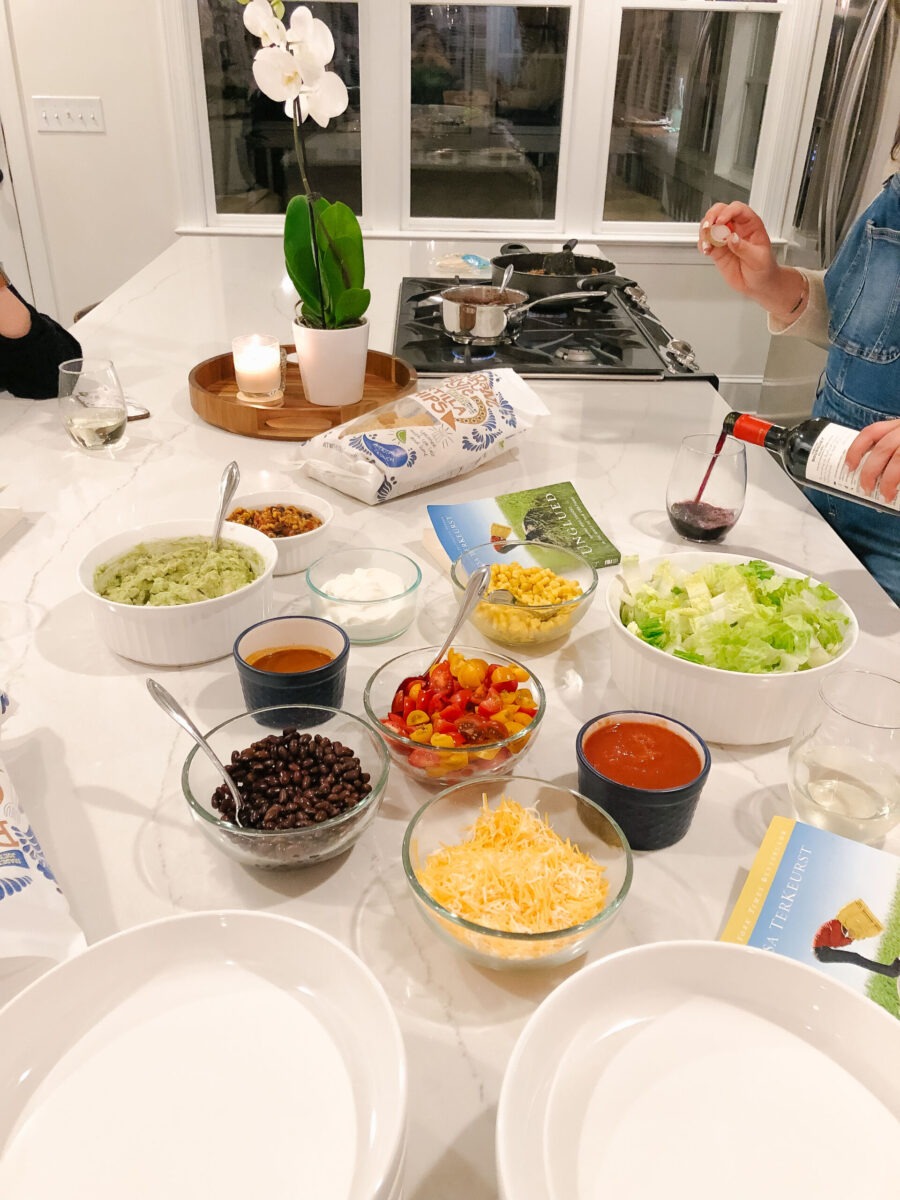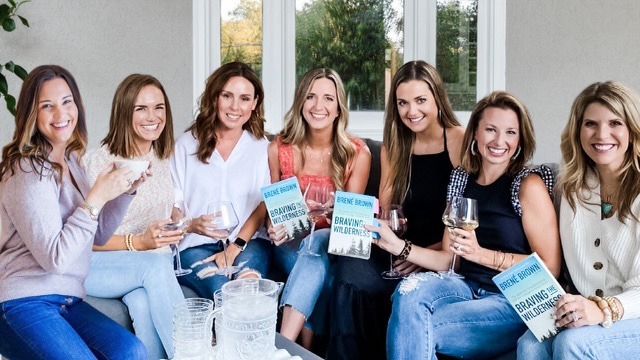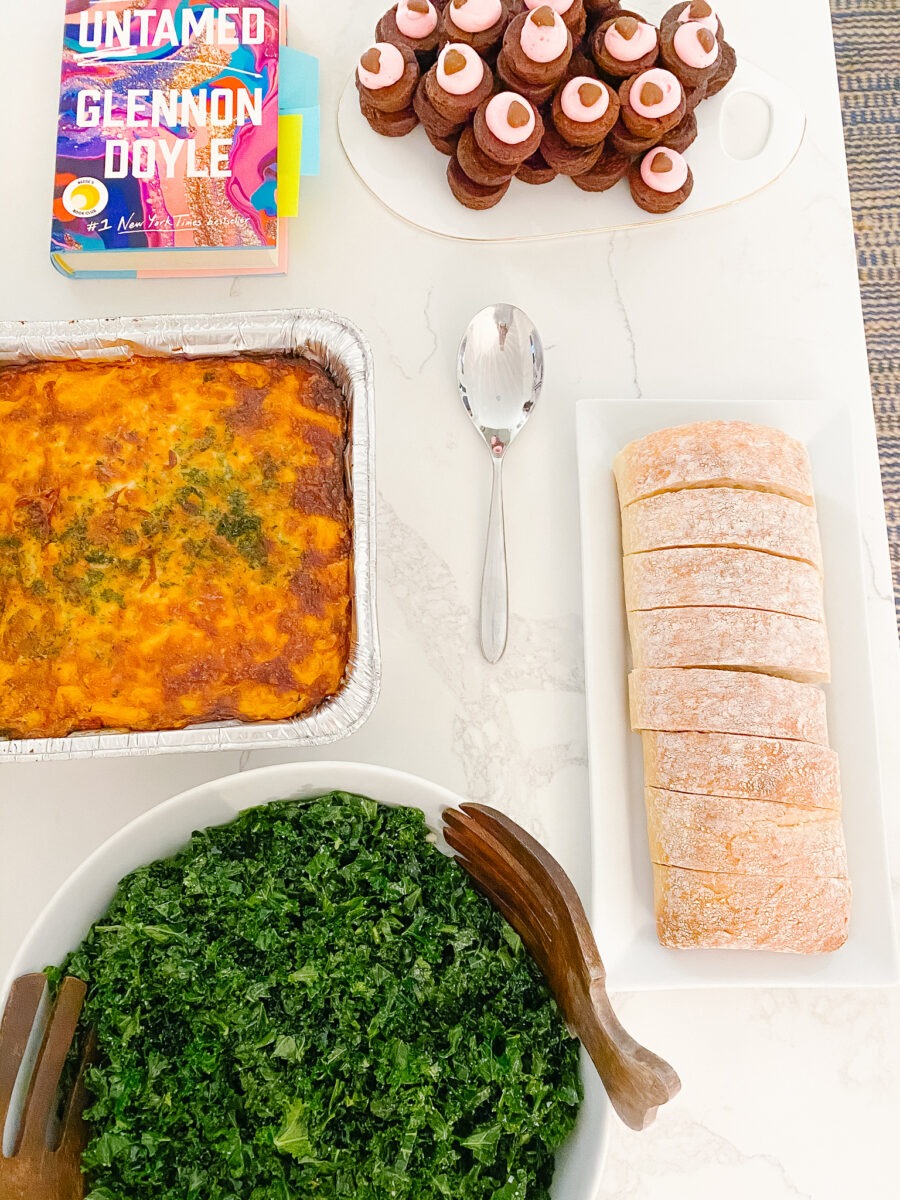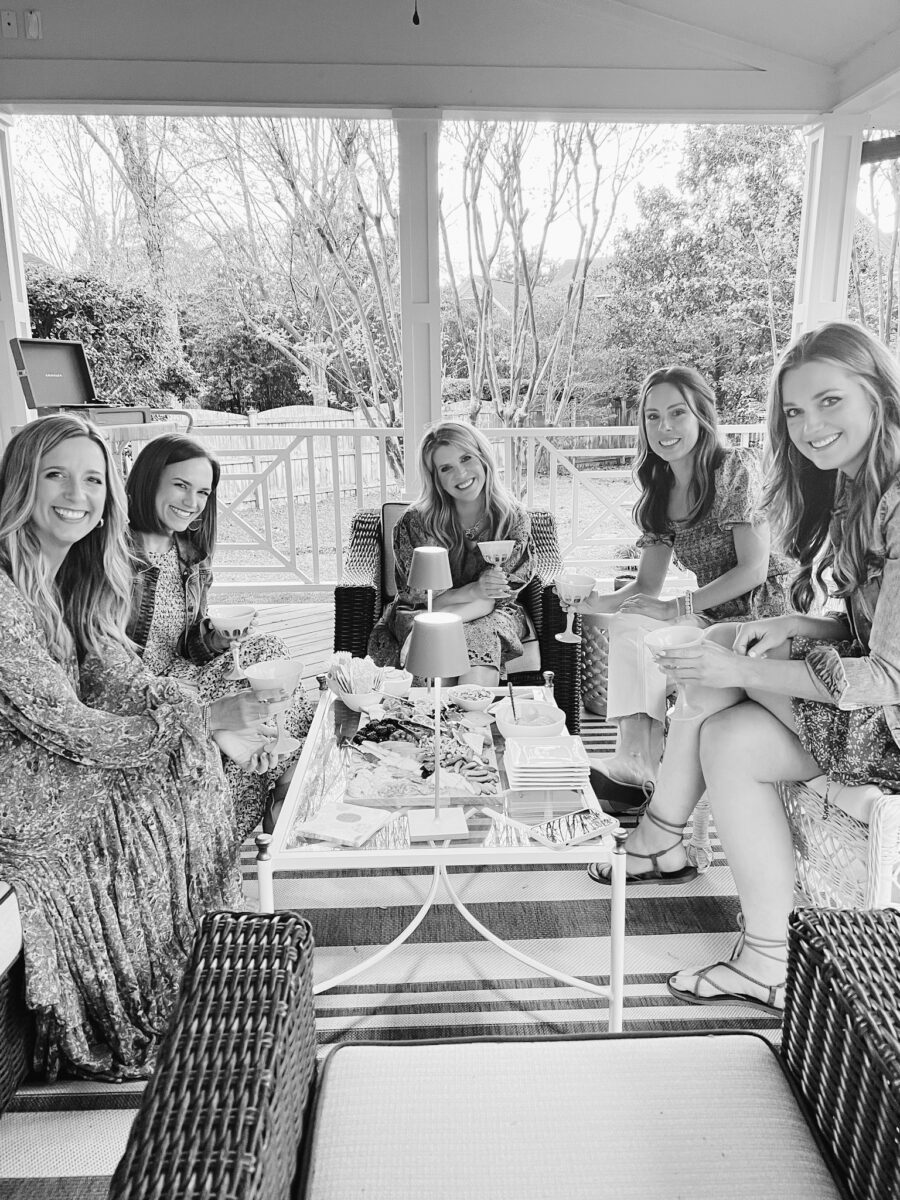 Community Group Books
We've read a wiiiiiide variety of books. Some we've loved. Some we didn't. And some we all had differences of opinions on (those are always my favorite!).
Depending on the book, we sometimes stretch one book across multiple meetings or even the entire semester if necessary, or we may cover an entire book in one meeting. It varies on how many books we'll read in a semester.
As the discussion facilitator, I usually come prepared with questions to ask the group to get the conversation going (or to pull the group back on track if we get off topic). If the book we're reading offers a "leader guide" or a workbook, I always purchase it and create an outline from it. However, once the group gets going, there is usually no shortage of thoughts and opinions.
Community Group Books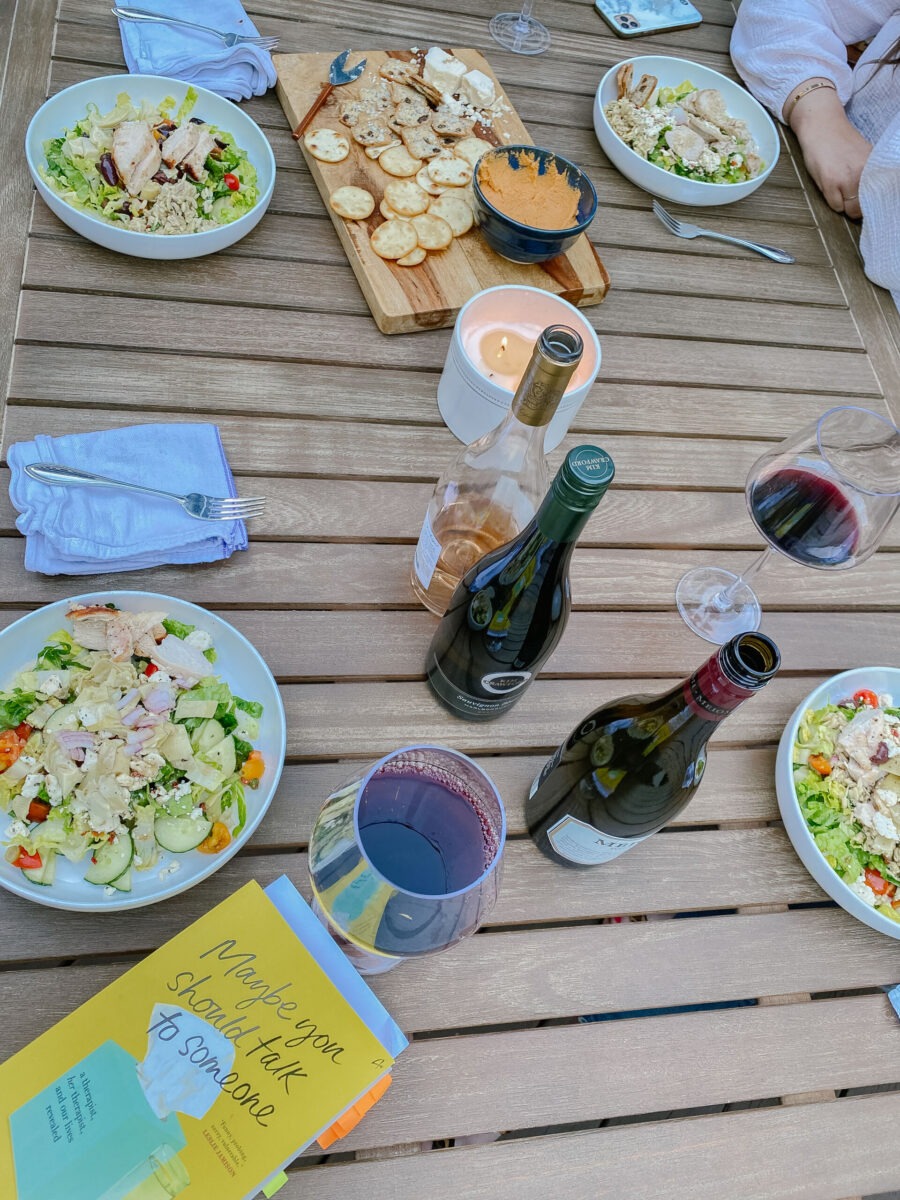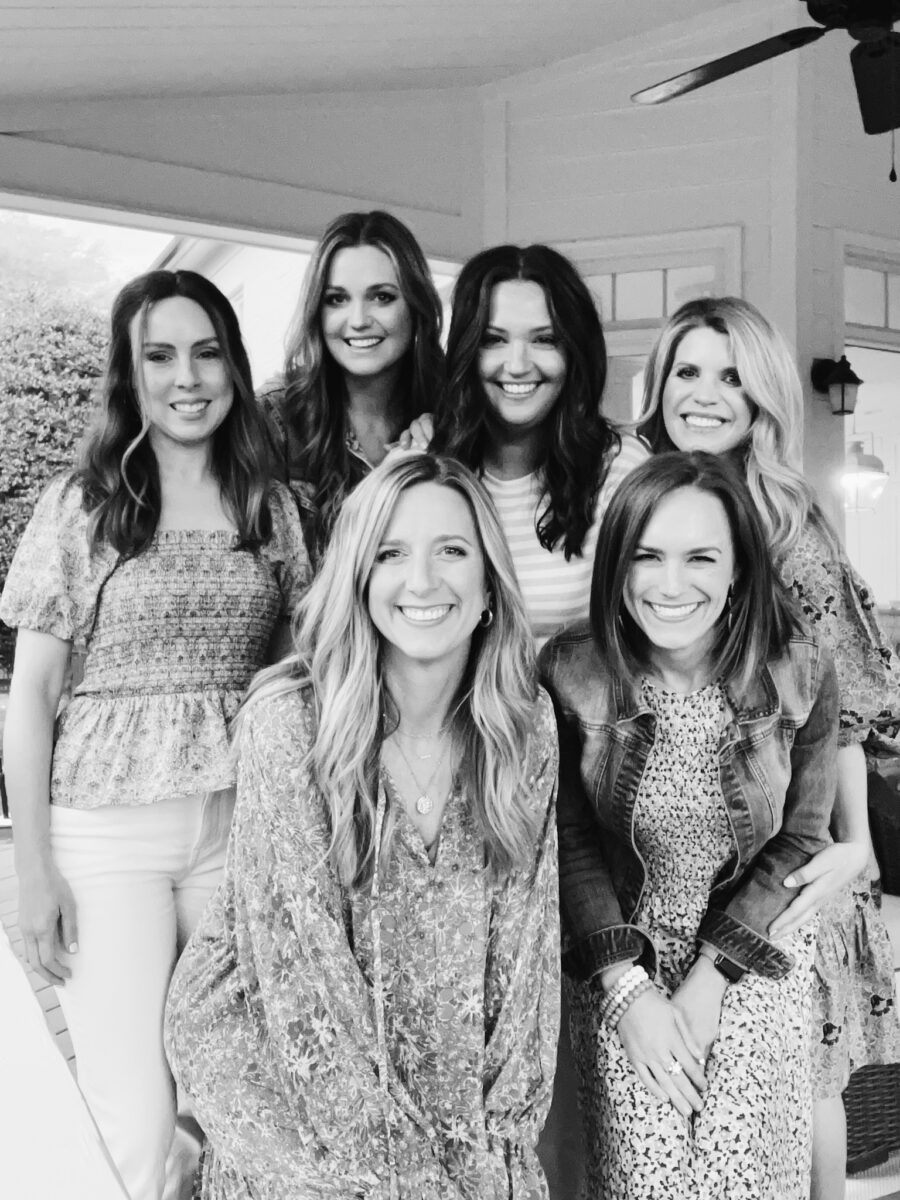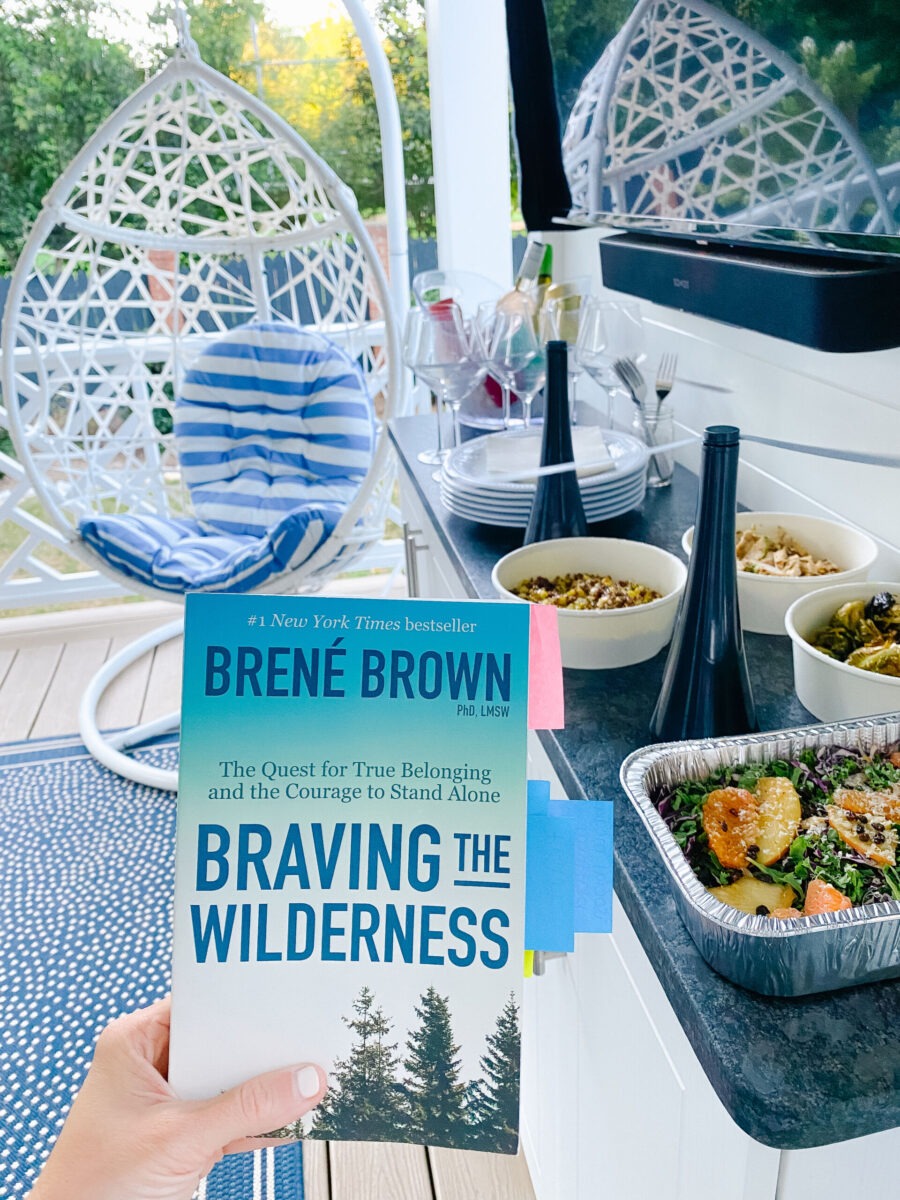 Summer Socials & Holidays
Summer is so wild that we always take a break from homework and our regular meeting schedule until school is back in session! However, throughout the summer we usually plan 1-2 socials (usually dinner out somewhere fun) so we're not going 3 months before we're all back together.
One summer I hosted the girls for a Hard Seltzer Tasting and IT WAS A BLAST.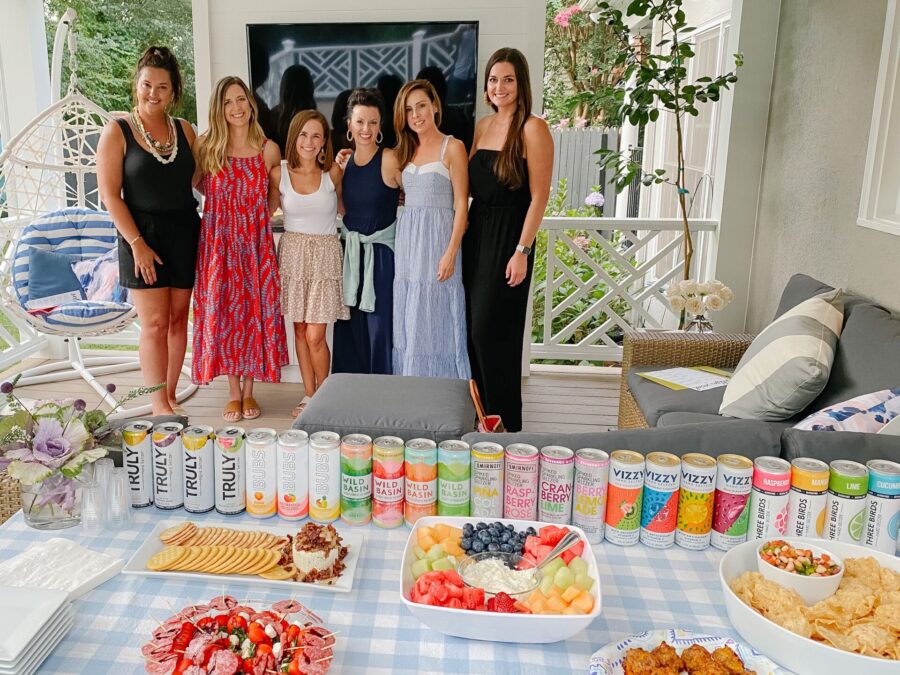 Our December meeting is always a Christmas party! For the past two years we've done a Favorite Things Gift Exchange and love it so much that we'll probably do this every year forever.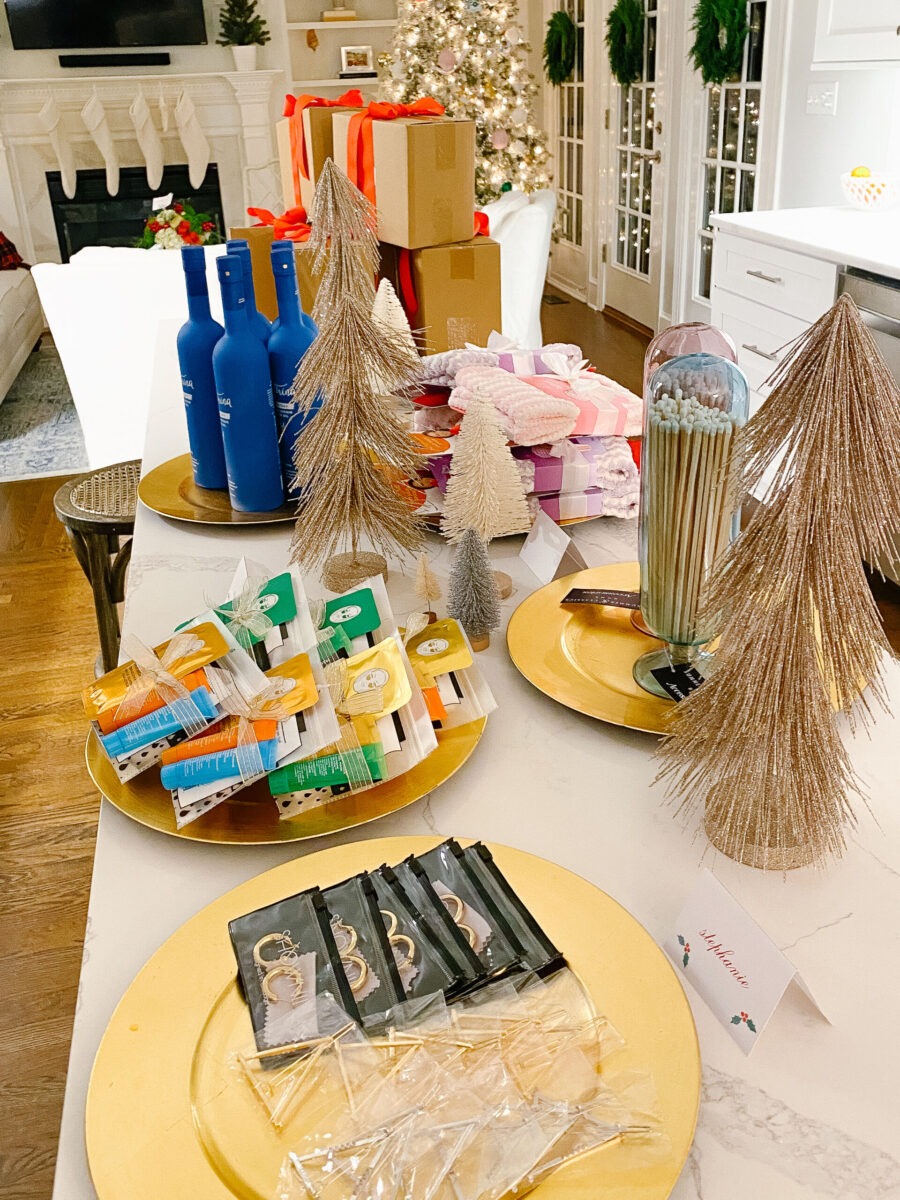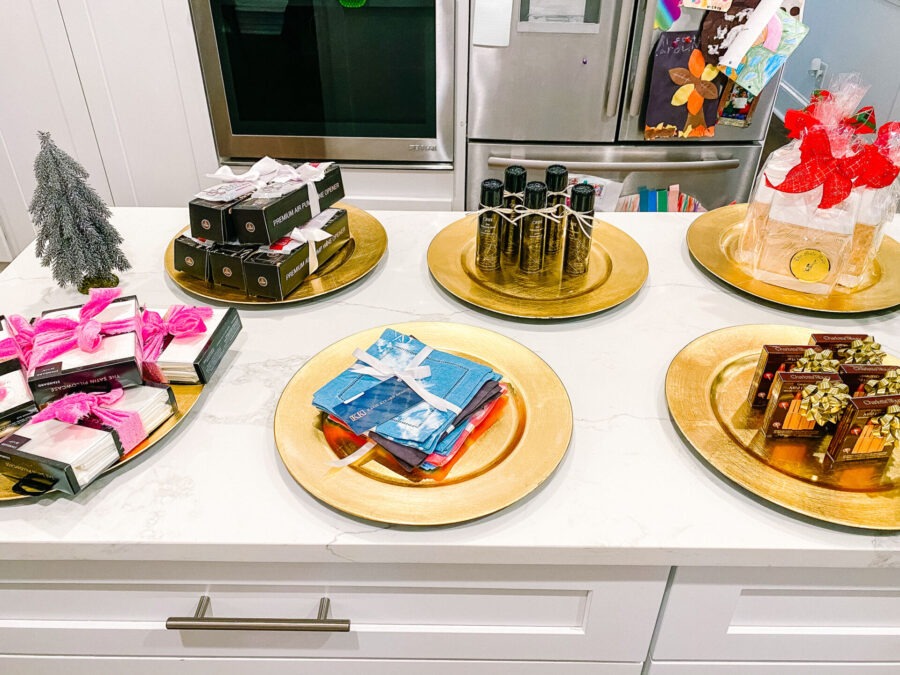 In January, we usually kick-off our first meeting of the year a little different with some sort of personal or spiritual growth exercise. We've used this meeting to do a spiritual gifts assessment, select a "word of the year" to focus on, etc. However, our absolute favorite kick-off meeting was when we hosted a Spiritual Reader as a special guest. This was INCREDIBLE and everyone really loved it.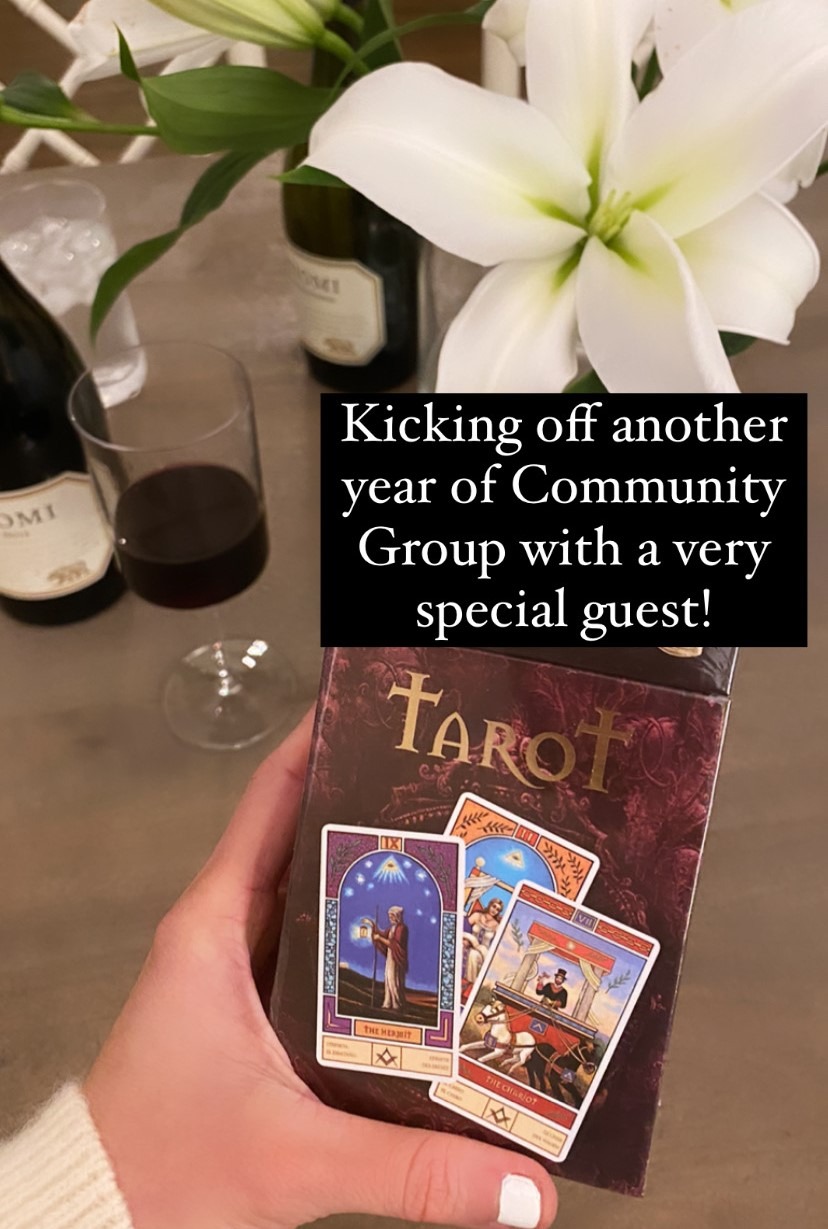 Community Group Retreat
During our monthly meetings, the hours always seem to fly by and before we know it…it's almost midnight and there's still so much more to cover. So we decided last year that we would make it a priority to get away together once a year to have unlimited time to tackle the big things, celebrate our friendship, plan for the year ahead, recharge, and have FUN.
While this is probably considered a "girls weekend" to most people (and that is totally accurate too), we've labeled it a "retreat weekend" because it's more of an extension of our Community Group monthly meetings. We assign a little bit of homework on the front end, set individual intentions for our time away, plan for a few exercises (this year we created vision boards for our phone lock screen) and we also carve out blocks of time for each girl throughout the weekend to share something on her heart that she can open up to the group to discuss, brainstorm or wrestle through together.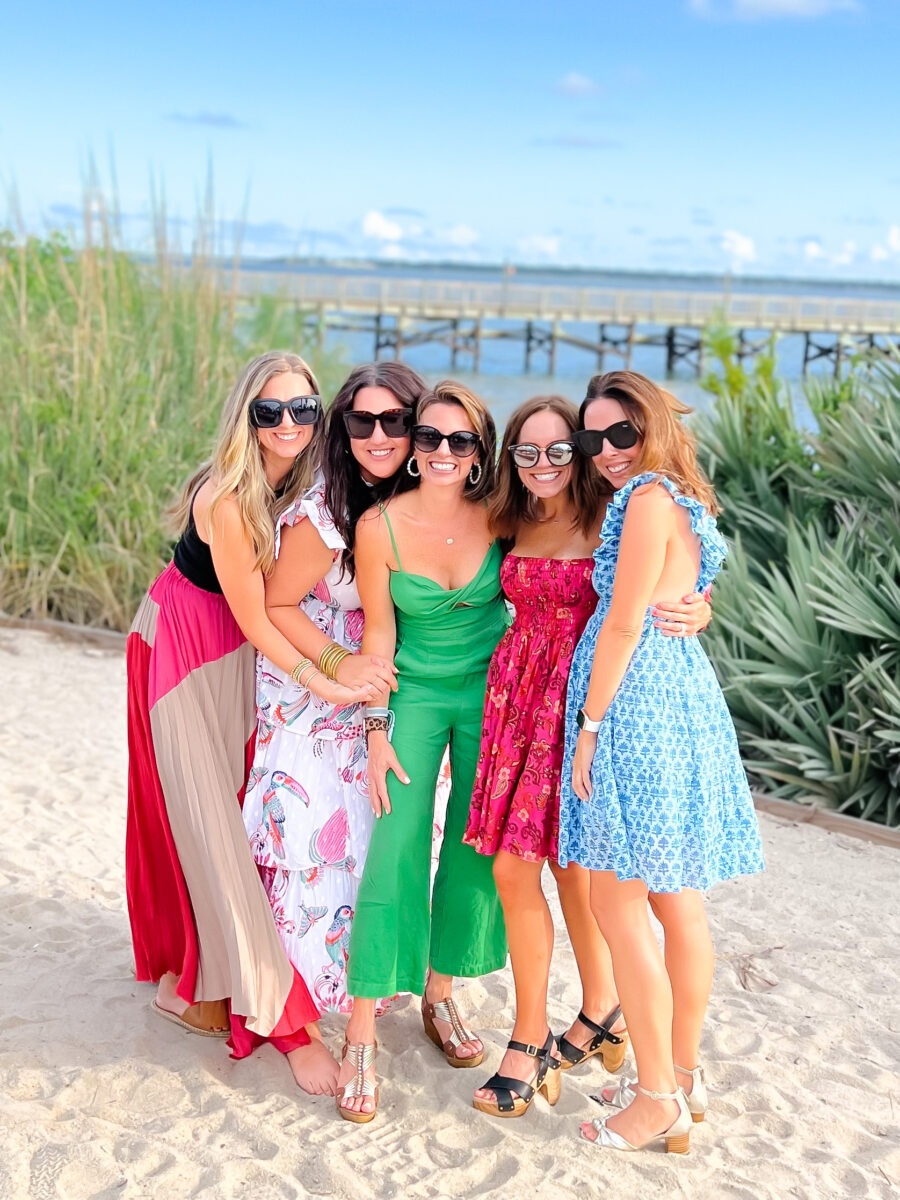 I think that covers all the Community Group questions! If you're considering forming your own Community Group, I would HIGHLY encourage you to GO FOR IT!!!!!