Happy Friday! We've got a really fun weekend ahead!
We have been reading Harry Potter as a family every night and are finally on our very last chapter!!! We are going to read the final chapter to the kids when they get home from school and then watch Harry Potter for Family Movie Night! I can hardly wait.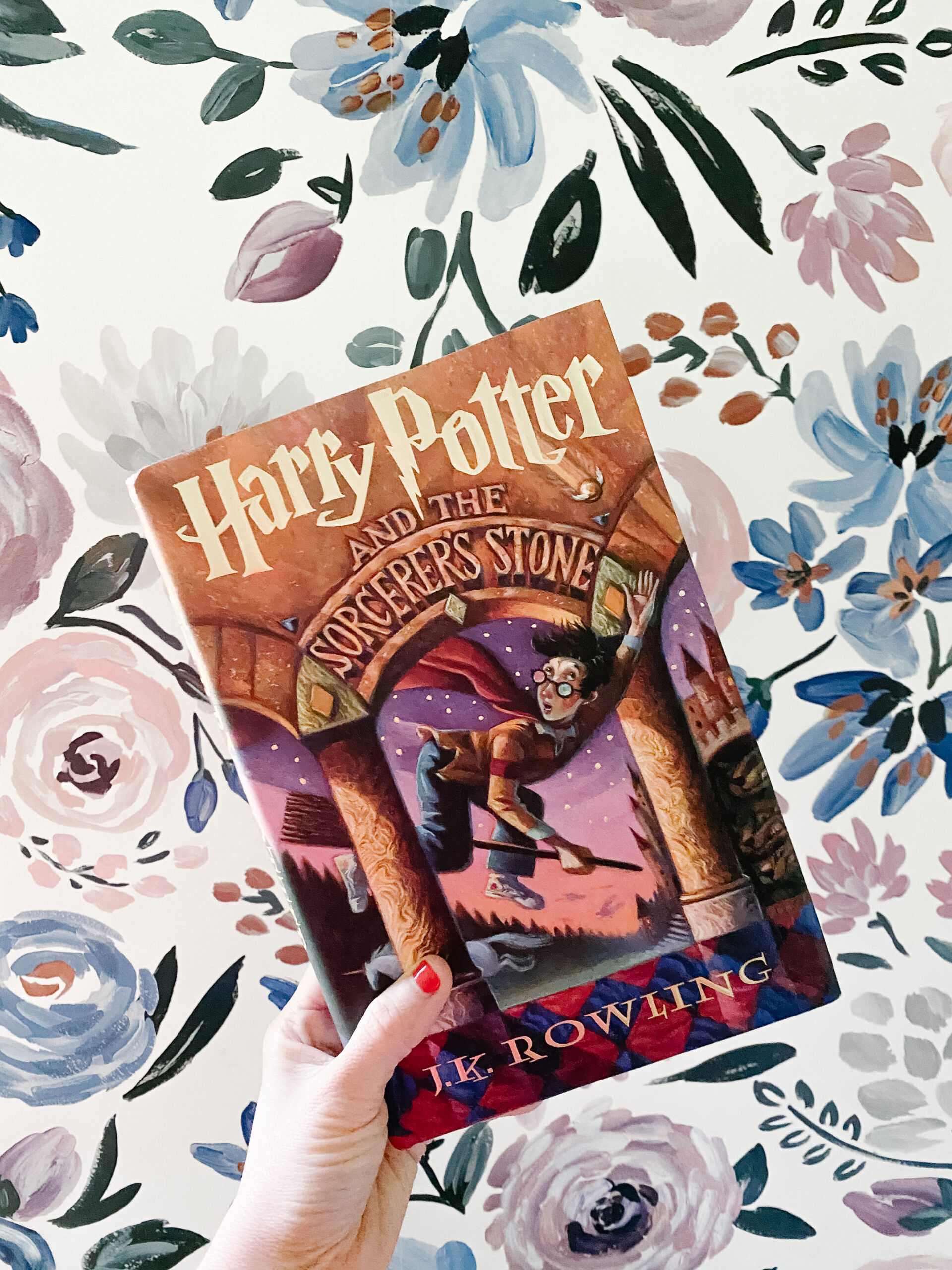 2. Wall Street Journal Article
I was so excited to see my name and quote in Rachel Feintzeig's Wall Street Journal article on Should You Go Back To The Office?. I've received so many messages on this topic and some requests to write a post. Like many of you, this has been weighing on me heavily. I've really enjoyed working from home and while my firm hasn't announced the plans for returning to the office, the uncertainty has me so anxious.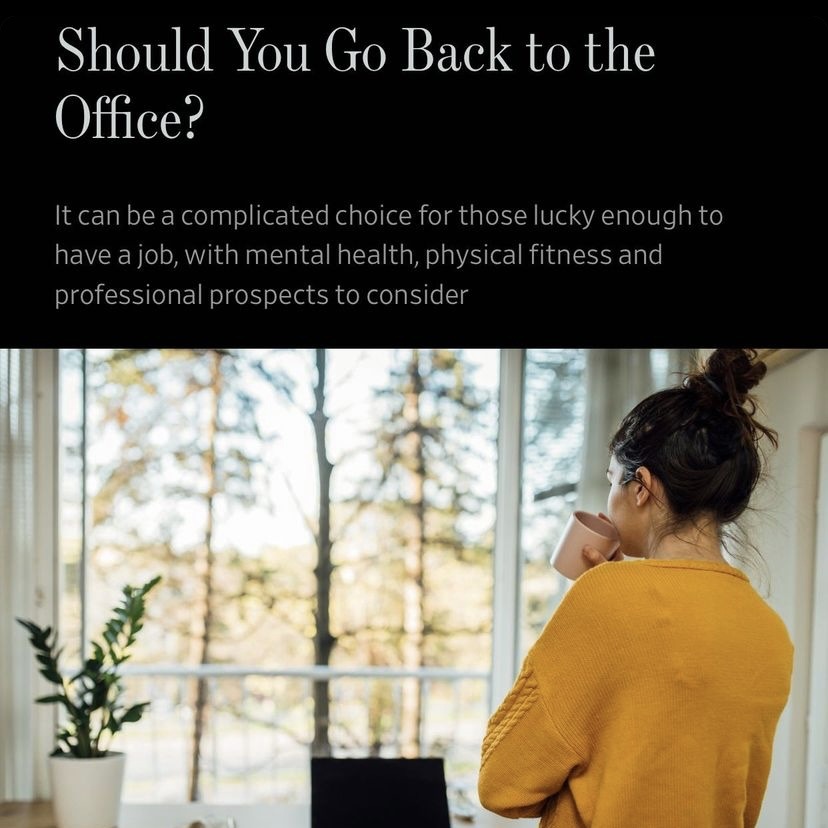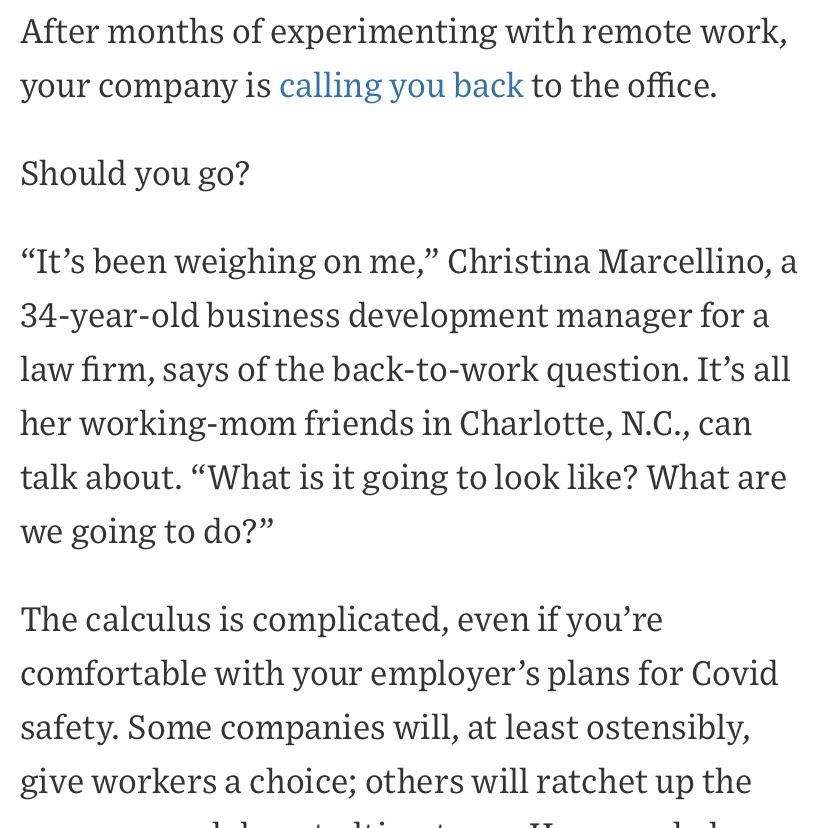 Y'all are requesting more spring dresses so I've got another one for ya today! This gorgeous long sleeve tiered dress is from Target. It's under $30, comes in 6 pretty colors and runs very large and wide, so size down 1-2 sizes for sure (I'm wearing an XS for reference).
4. Community Group Book Review
Rating 4/5: We just finished Maybe You Should Talk to Someone by Lori Gottlieb and it was a hit among all the girls in Community Group. In fact, this was probably one of my favorite books we've read as a group. This candid memoir is highly entertaining and packed with humor which allowed us to fly through it in two sessions. The characters were all interesting and it was fascinating to deep dive into both sides of the couch which led to lively discussions. I highly recommend this tell-all book to anyone, but especially to those who have been in therapy or are interested in demystifying the therapy process! And this book is currently being developed as a TV series with Eva Longoria too!
Book Summary (from Good Reads): One day, Lori Gottlieb is a therapist who helps patients in her Los Angeles practice. The next, a crisis causes her world to come crashing down. Enter Wendell, the quirky but seasoned therapist in whose office she suddenly lands. With his balding head, cardigan, and khakis, he seems to have come straight from Therapist Central Casting. Yet he will turn out to be anything but.
As Gottlieb explores the inner chambers of her patients' lives — a self-absorbed Hollywood producer, a young newlywed diagnosed with a terminal illness, a senior citizen threatening to end her life on her birthday if nothing gets better, and a twenty-something who can't stop hooking up with the wrong guys — she finds that the questions they are struggling with are the very ones she is now bringing to Wendell.
With startling wisdom and humor, Gottlieb invites us into her world as both clinician and patient, examining the truths and fictions we tell ourselves and others as we teeter on the tightrope between love and desire, meaning and mortality, guilt and redemption, terror and courage, hope and change.
Maybe You Should Talk to Someone is revolutionary in its candor, offering a deeply personal yet universal tour of our hearts and minds and providing the rarest of gifts: a boldly revealing portrait of what it means to be human, and a disarmingly funny and illuminating account of our own mysterious lives and our power to transform them.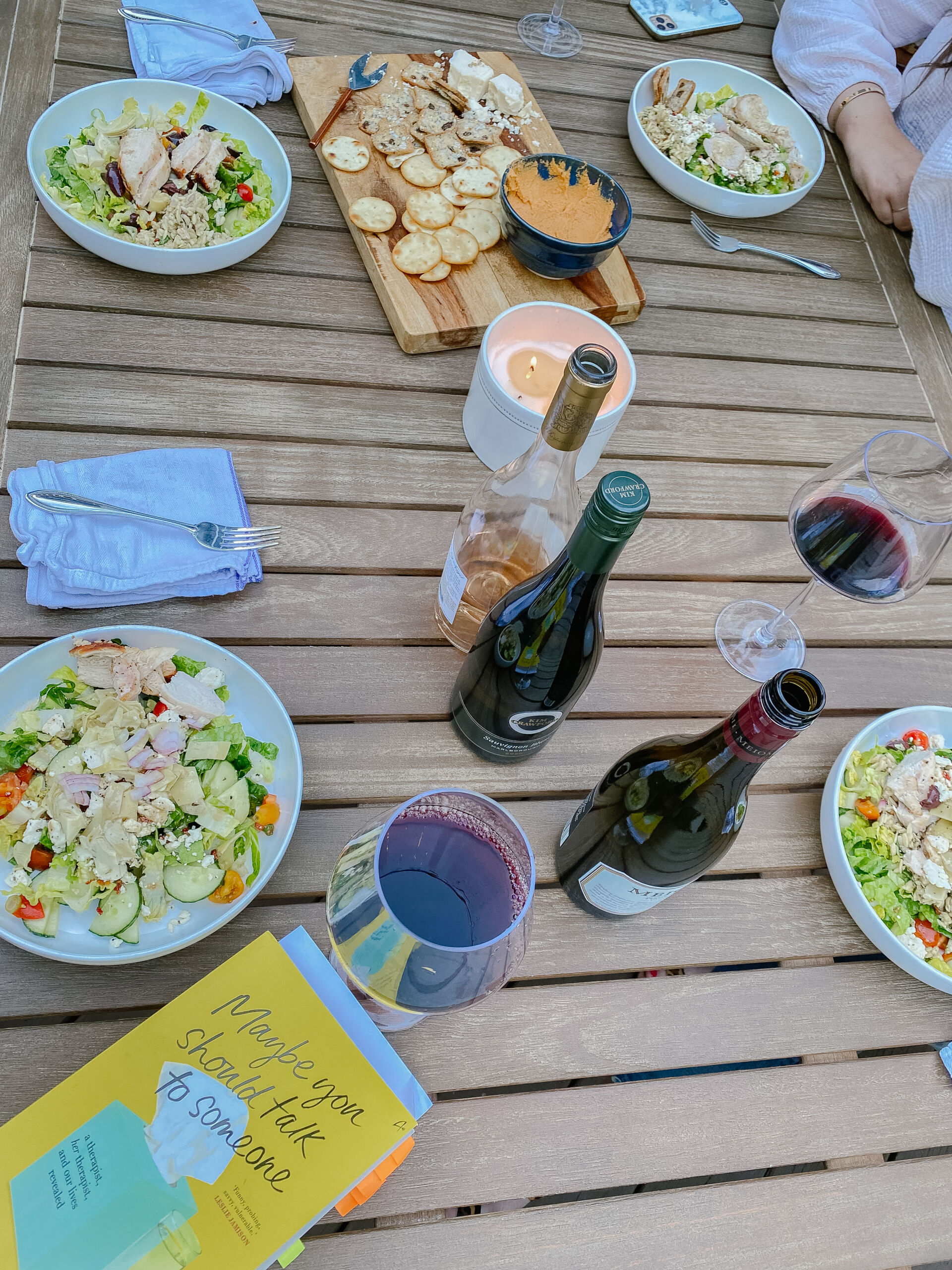 5. Recent Amazon Faves
PSA — If you were considering purchasing the Deep Tissue Massage Gun from last week's post, a reader shared with me that it's on MAJOR sale. Don't forget to click the $50 off coupon when you check out!
I posted this photo on Instagram earlier this week and had some questions about this puff sleeve top! I shared this top in a previous Amazon Spring Fashion Round-Up and have been wearing it ever since! This top comes in a ton of colors, is good quality and is just FUN! Since I paired mine for work with running shorts, I highly recommend checking out the review photos on Amazon — so many cute ways to style this top.
Here's a better photo of the top!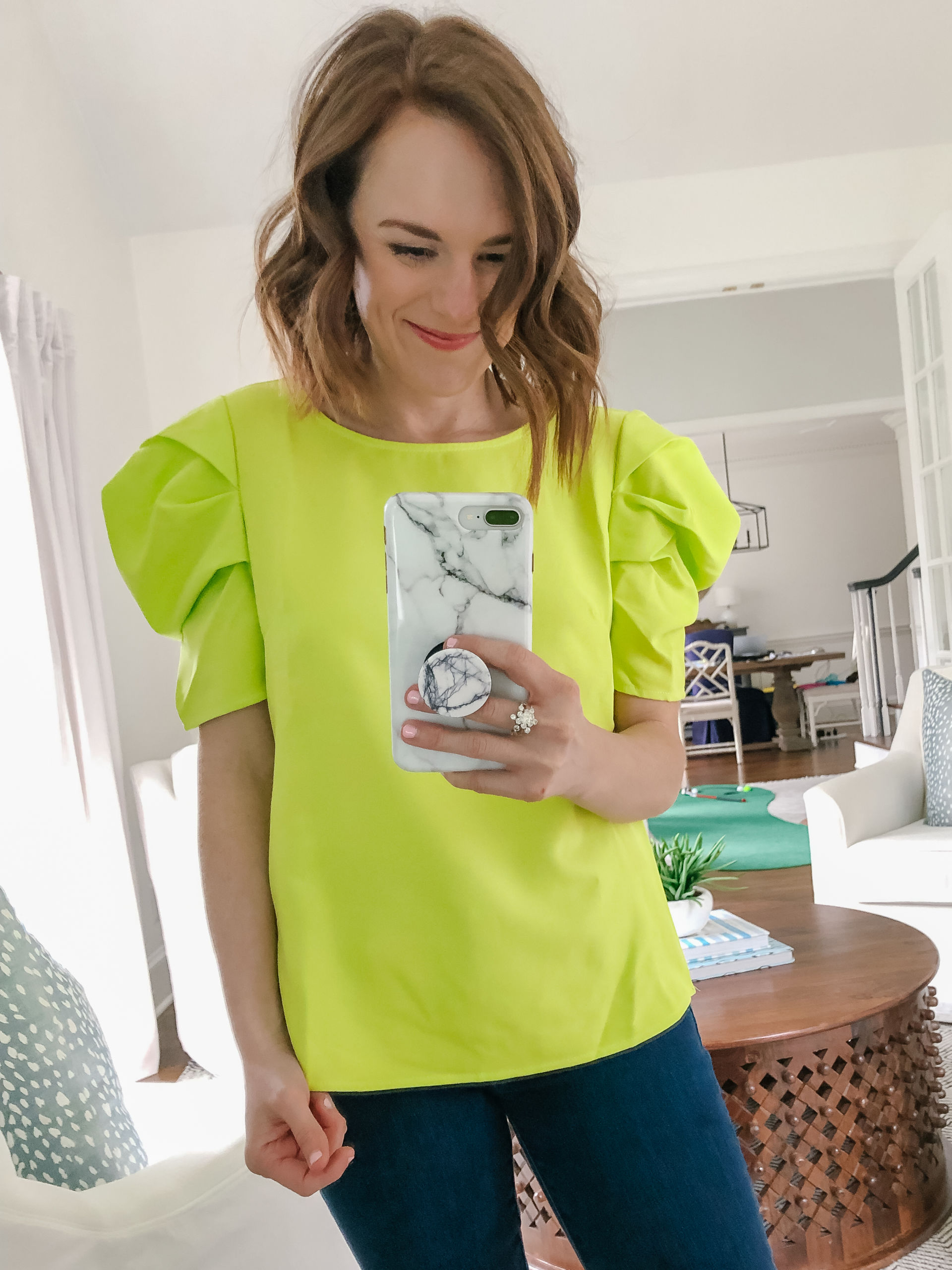 Kids Roller Luggage
I posted last week that Caroline really wanted roller luggage for her birthday and wanted to share the ones we got the kids! The unicorn and shark prints are seriously SO cute. As other reviews stated, the luggage isn't as durable as I had hoped, but I'm happy with them for airport travel and the kids have been playing with them nonstop since they received them, packing up random things from their rooms and rolling their bags around the house. Thomas was excited to take his to his sleepover last weekend too.
You may remember a few years ago when I rounded up some natural deodorant recommendations from my readers. I had intended to try them ALL but then loved Kopari so much that I have stuck with it! I just restocked on this deodorant and it reminded me to report back. Thank you to those who recommended it!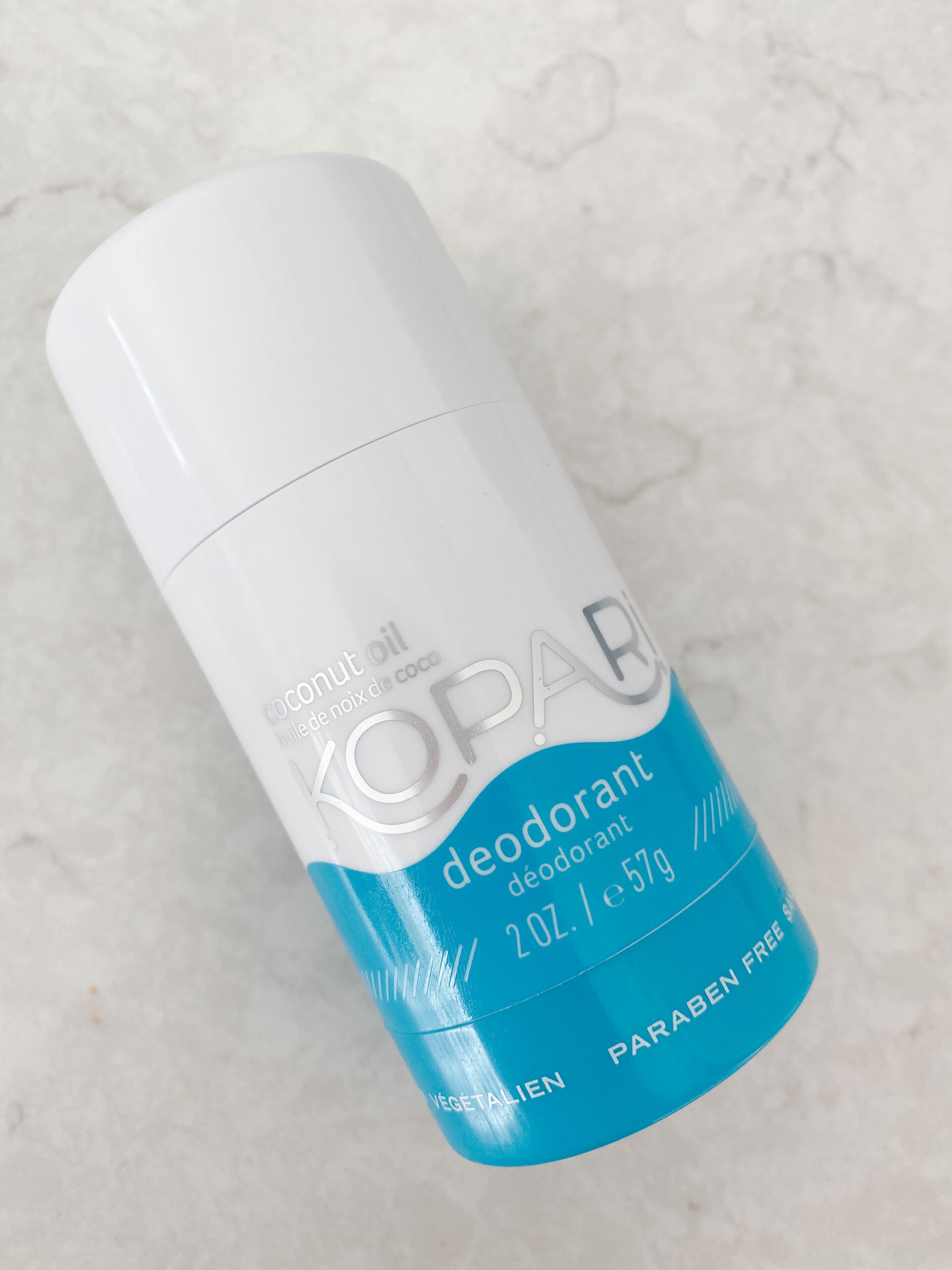 In Case You Missed It