Happy Friday!
We are heading home from the beach today so let's get down to it!
1. Community Group
Last week Laura hosted Community Group and it was the most perfect night to sit outside together. I snapped this picture of her gorgeous tablescape too.
How perfect are these portable LED table lamps? This was a Favorite Things Party gift last year and they have been the most useful little lamp for outdoor entertaining.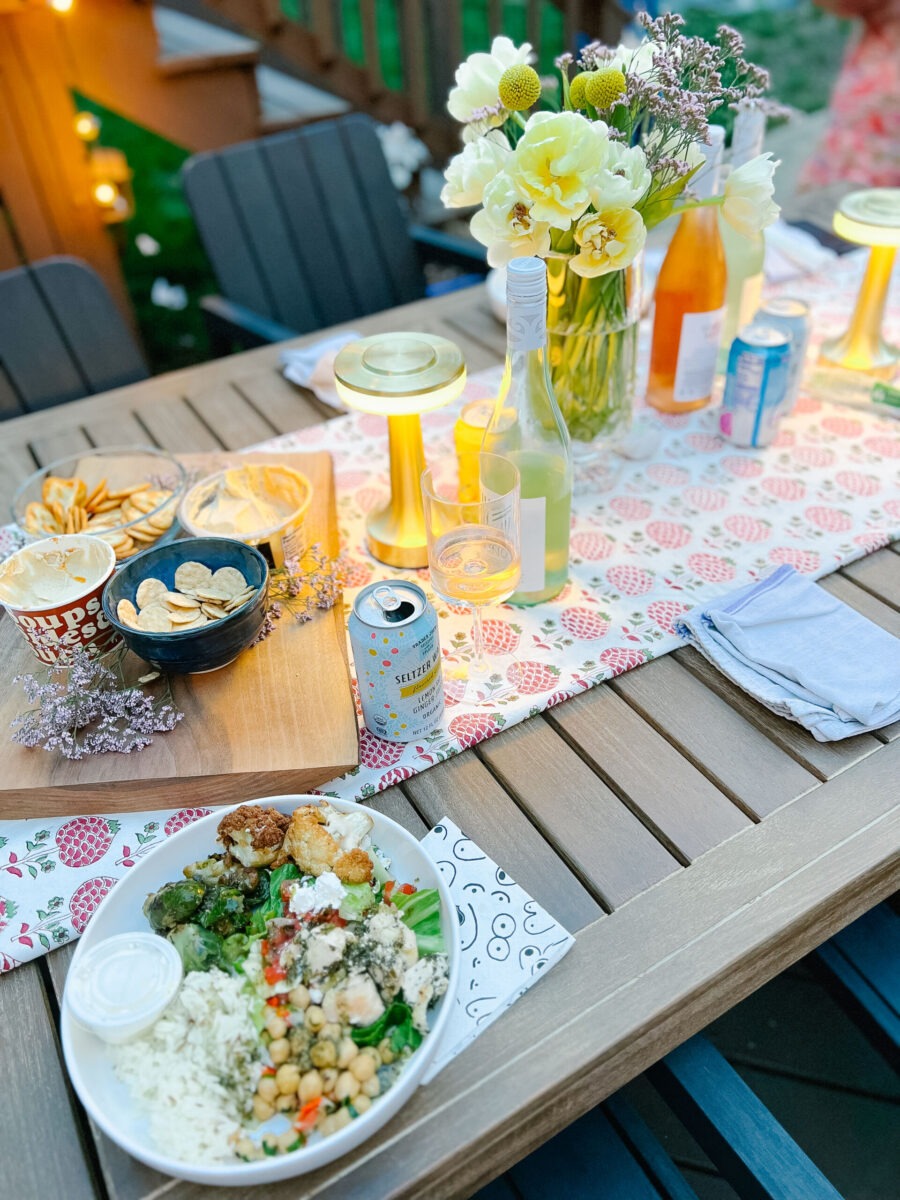 I finally picked up a hat clip for my beach bag and this little tool is AMAZING — especially when your hands are full lugging multiple bags/coolers/etc. down to the pool. If your bag material is too thick, you can just attach the clip around the bag strap and that works really well too.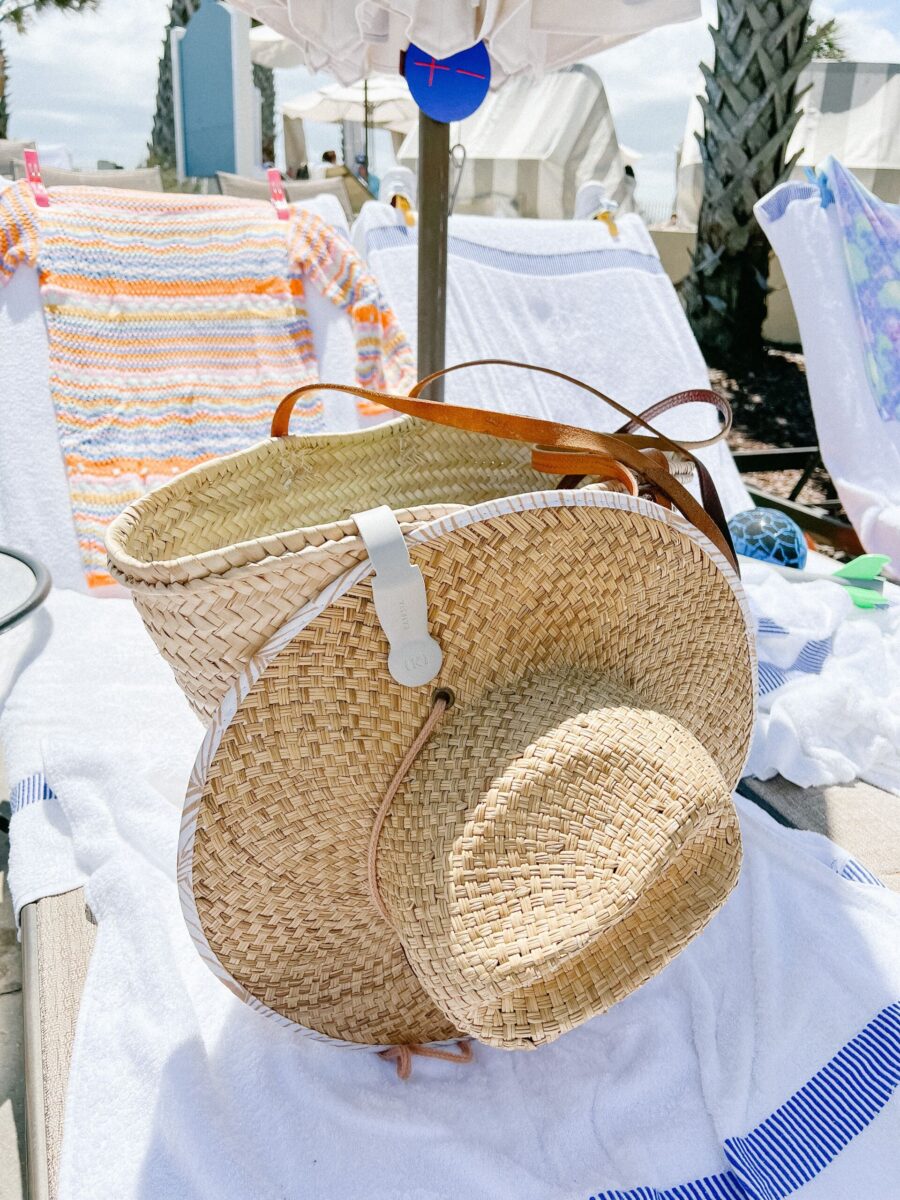 3. Caroline's Poetry Slam
Last week Caroline had a poetry slam in class! Her poem was about Sprinkles and was really cute.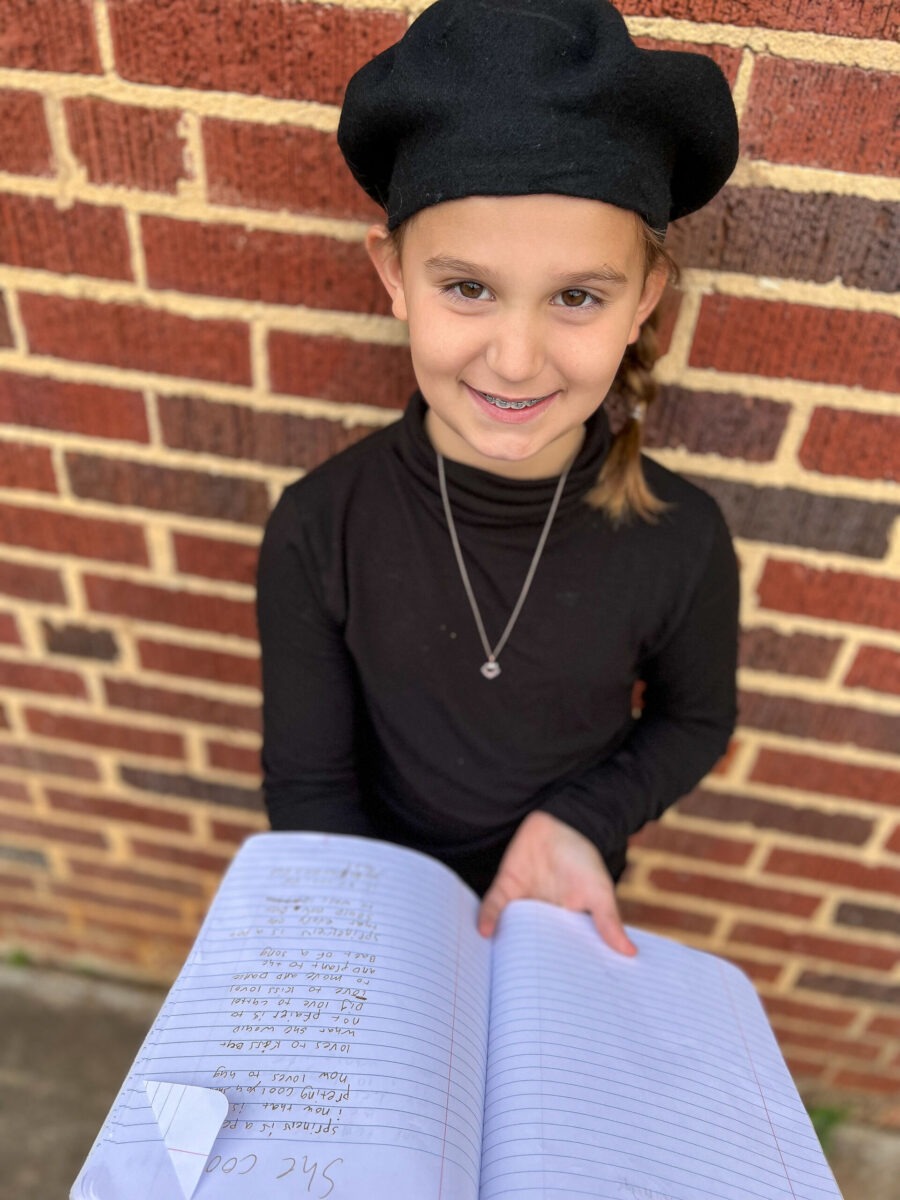 I shared in my Amazon swimsuit round-up that I was most excited for this cute little monokini to arrive — and it finally did (just in time for Spring Break)! I absolutely love the color blocking, the fit, the back — it's super cute and the quality is great too. It comes in several colorways and is now available for Prime delivery, so you don't have to wait weeks to receive it!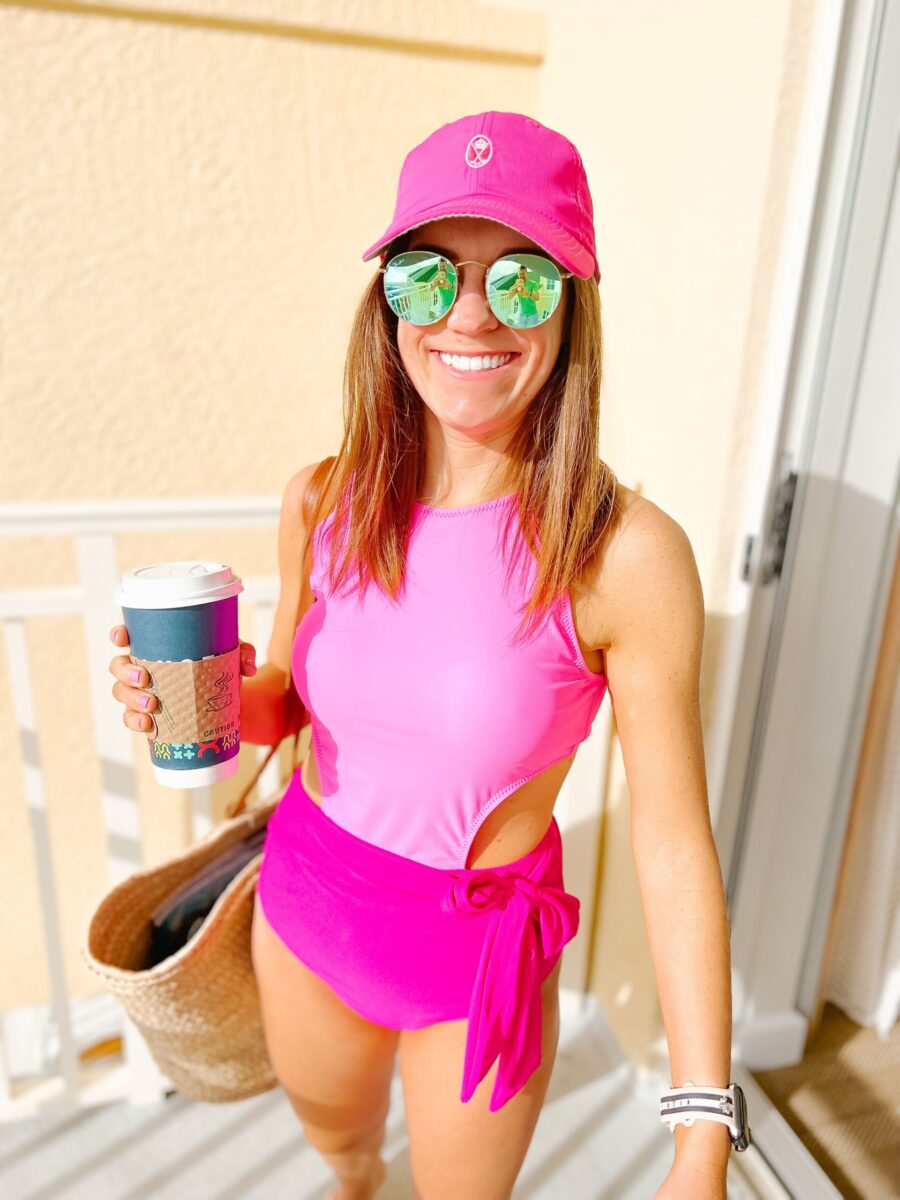 5. Supergoop! Lip Balm
Every summer I love to scoop up a few tubes of Supergoop! lip balm! We absolutely love this lightweight, hydrating chapstick with SPF.
LIP BALMS: MINT + STRAWBERRY + COCONUT / ACAI FUSION BALM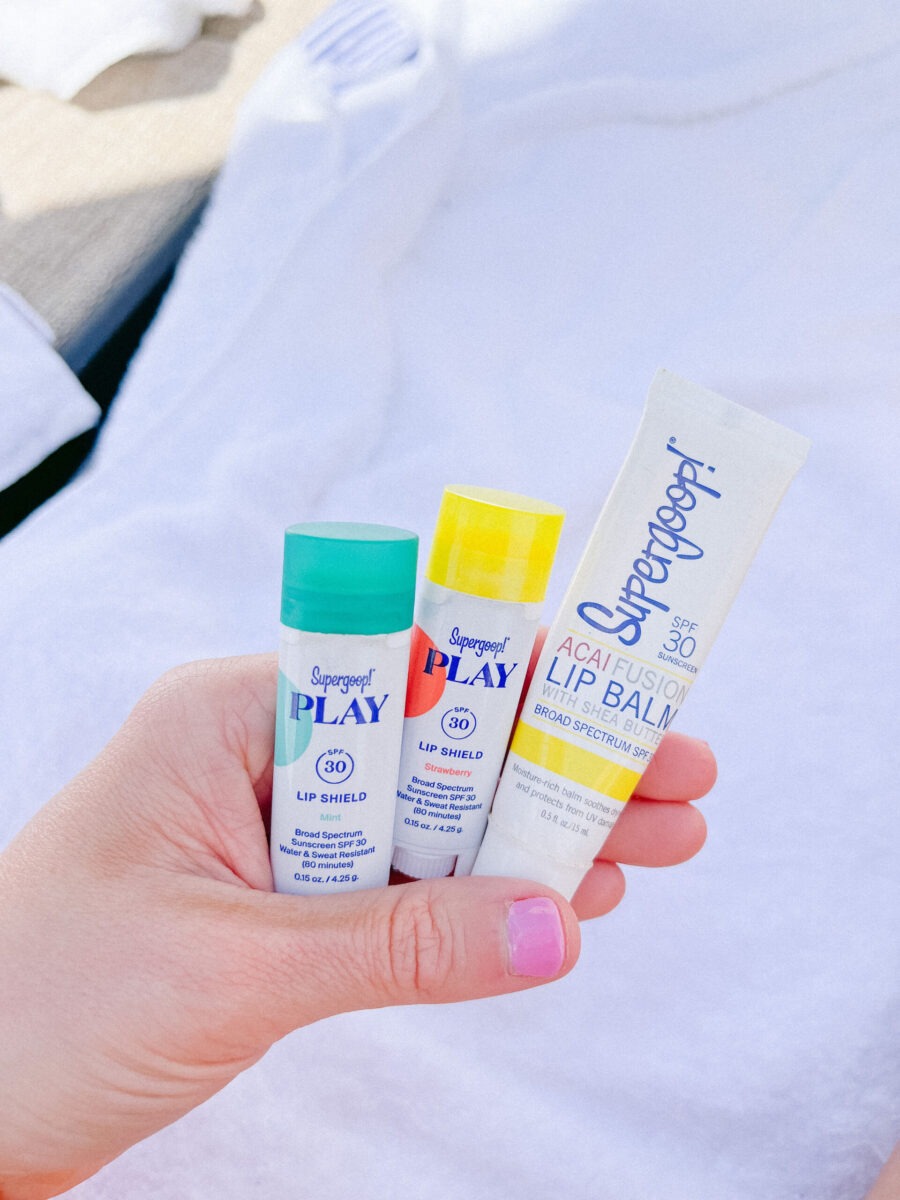 In Case You Missed It