Happy Friday!
Before we dive into the 5, I have two fun announcements to share:
First, I wanted to let you all know that next week is going to be an extra special week on the blog! While we are away on our family vacation, I have a few Day In The Life guest posts teed up for you!! They are each so interesting, totally different, and fun to read. I hope you enjoy them as much as I did!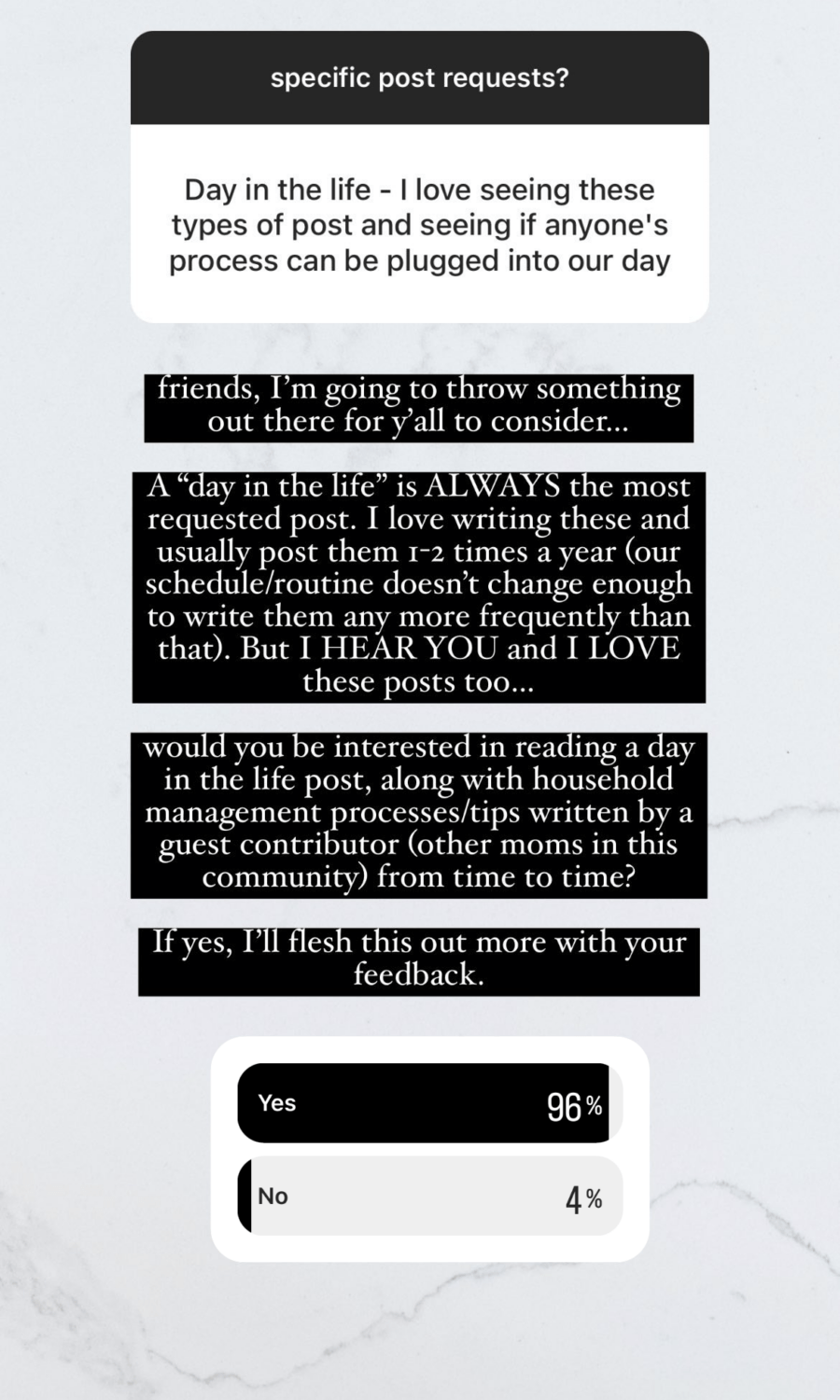 And secondly, I am ecstatic to finally be able to share some big news that has been in the works for a bit…Marcellino & Tyson has officially opened a second office location in South Charlotte!!!
In fact, the moving trucks are arriving THIS MORNING with a huge load of new office equipment, furniture, etc.
You may remember me sharing last September when Marcellino & Tyson moved into their permanent location in Elizabeth after outgrowing their office space on Selwyn. That office was 3.2 miles from our old home (about a 9-minute commute) and about 35 minutes from our new house. Well, the second office location in South Charlotte is only 1.9 miles from our home (about a 6-minute commute)!!!! Matt will continue to split his time between both offices, but I am over the moon to have him so close to home several days a week now.
This September marks the firm's 9-year anniversary and I say this every year, but I am honestly just so blown away by how hard Matt (and his entire team of partners, associates, and lots of excellent support staff) works to bring in new clients, expand their practice areas, and grow the firm.
Congratulations and welcome to South Charlotte, Marcellino & Tyson! I can't wait to see what's in store for y'all!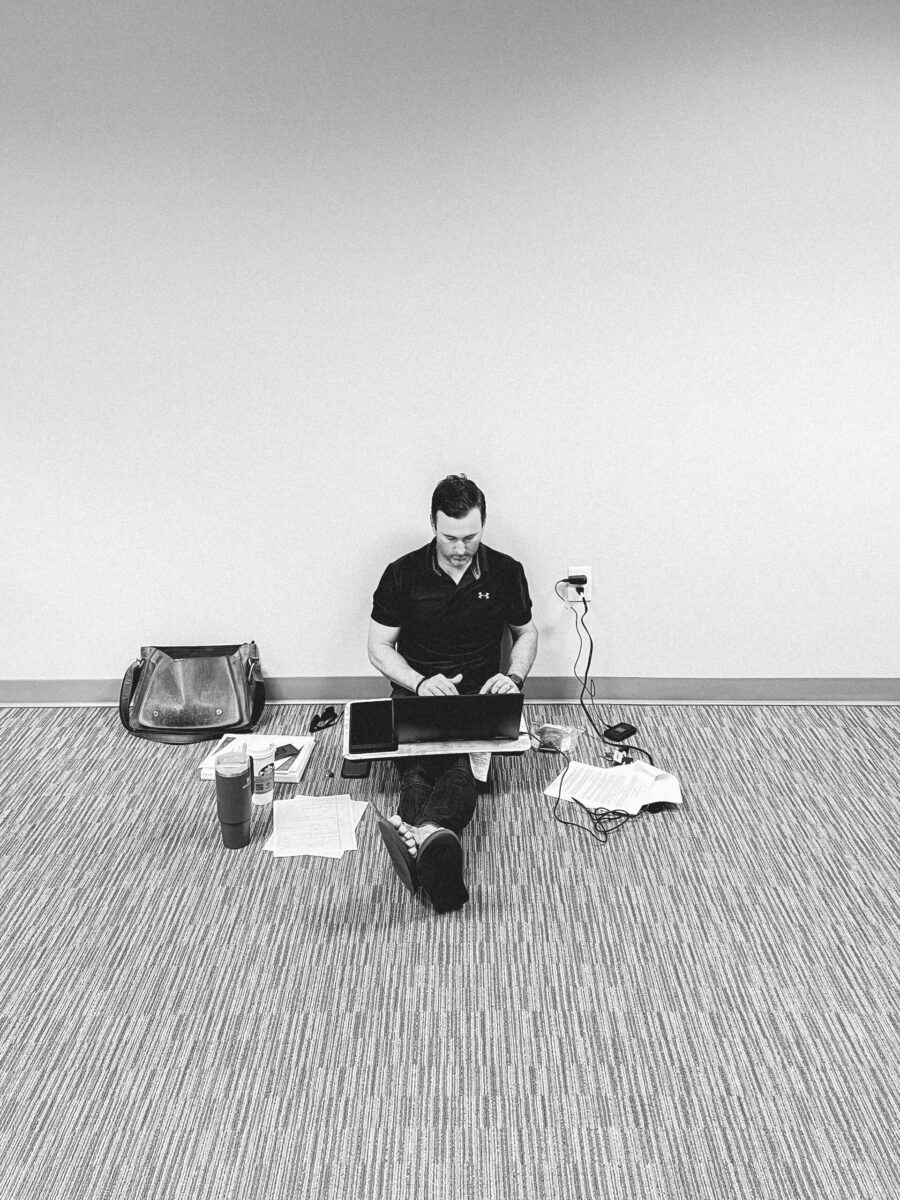 1. Balsamic Steak Salad
I recently made an awesome Balsamic Steak Salad for dinner. I used this recipe and made a few adaptations (swapping out gorgonzola for feta cheese, adding cucumbers, and used a blend of romaine lettuce and spring mix). The kids scraped the gremolata off their steak, but otherwise it was a success.
Rating 5/5: As a self-proclaimed foodie, I LOVED this book! Stanley Tucci narrates his memoir with so much charm and wit, making it a true delight to listen to. Although, I do wish I had grabbed this in hardback as there are recipes he shares that I want to make now. If you like food, especially Italian food, you will fall in love with this book. It's a short, quick read and is filled with heartfelt stories of Tucci growing up in an Italian family, his love for cooking and flavor, some of his most fond food memories while traveling, and more.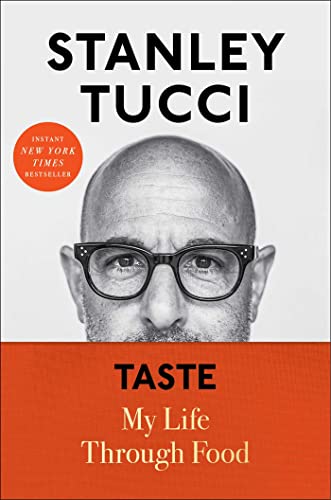 3. Home Update
It's hard to believe we have been in our new home for 5 months! In some ways it feels like we've lived here forever already though. While living through so many construction projects was rough, it feels so worth it to be on the other side now — and settled in!
The most recent space we've marked complete is our foyer! We made a few small (but mighty) changes to this space and I absolutely love how it turned out. The last piece of this project was adding a vibrant Turkish wool rug (covering up the worst parts of the yellow-stained marble we couldn't quite fix). I love how colorful it is and how it sets such a happy vibe when you enter our home.
Here's a look at the before and after of this space…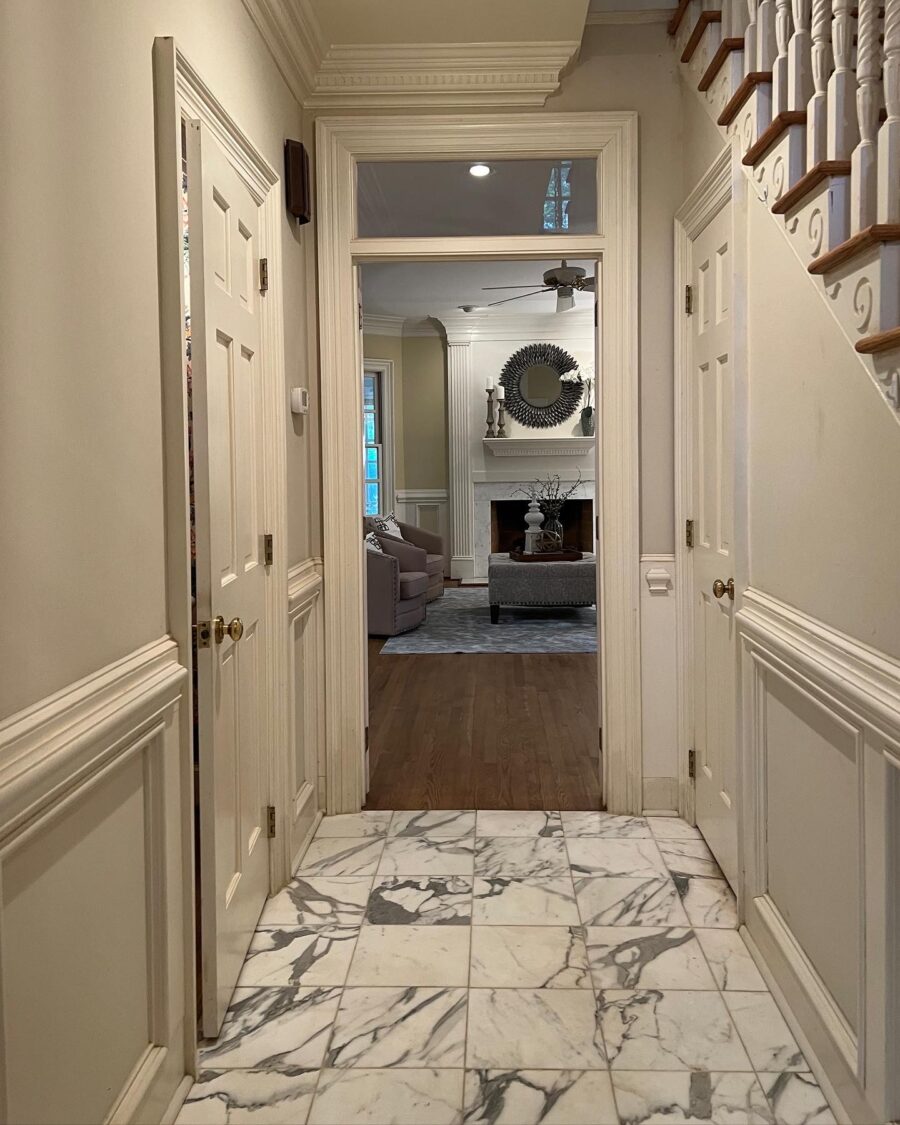 Yes, you saw that correctly. Scroll back up. Those are exterior windows inside the octagon-shaped family room.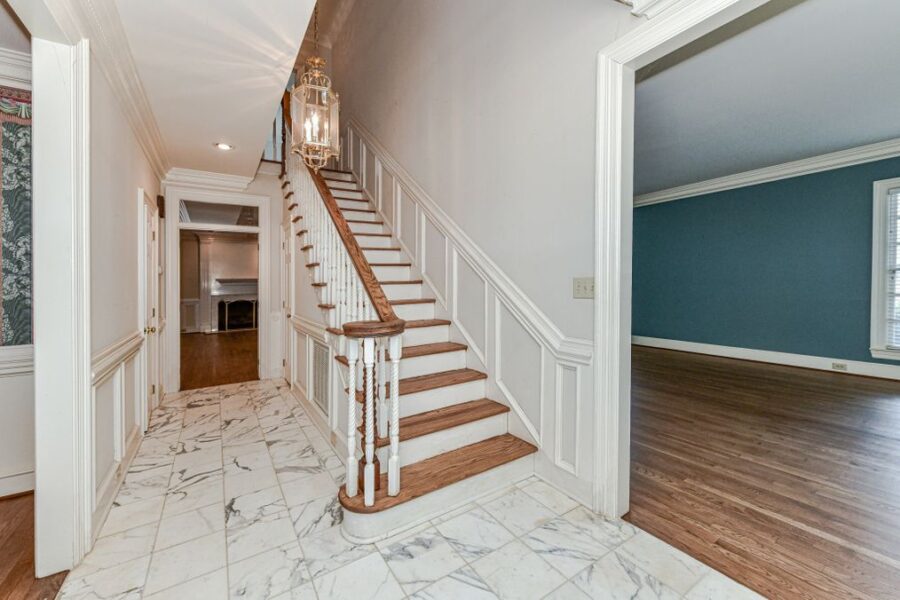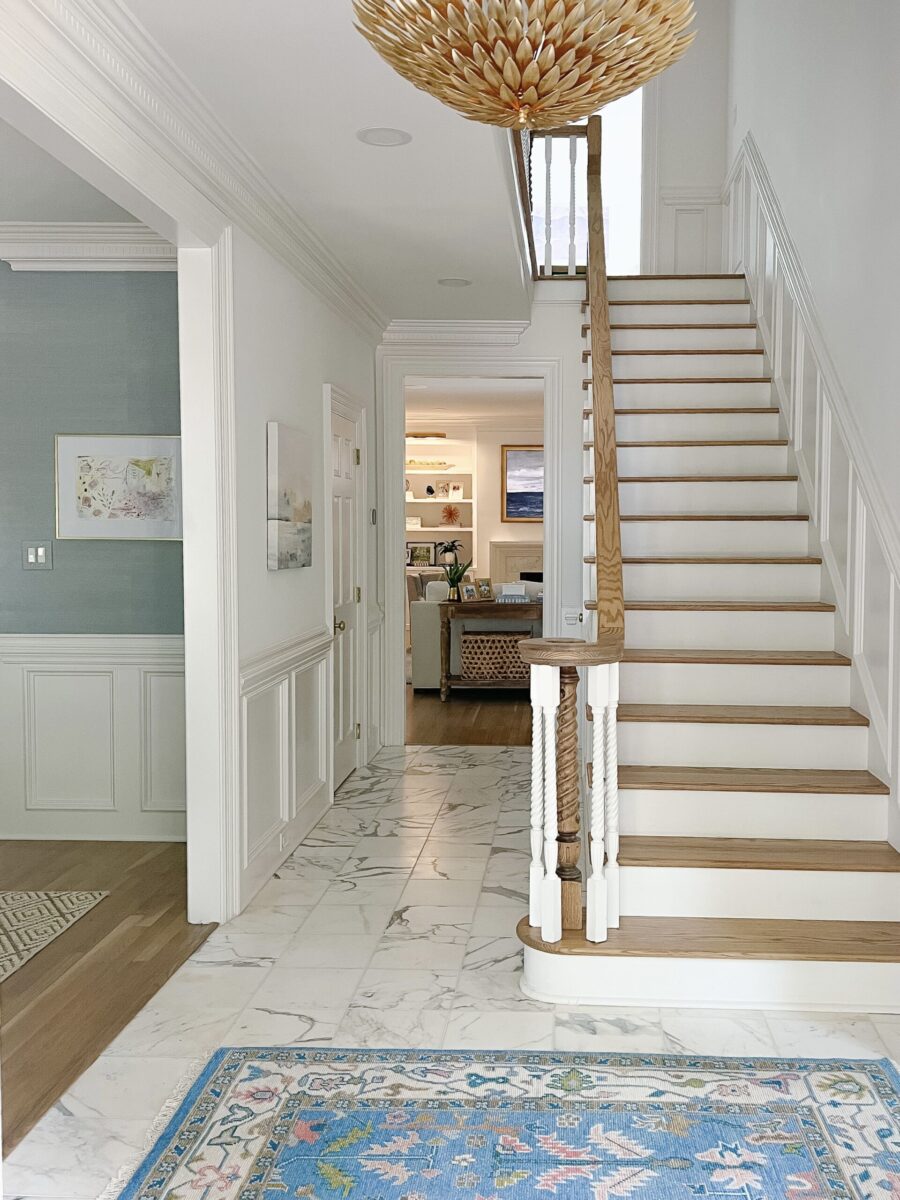 I purchased this hair mask during the Amazon Prime Day sale and had to report back! My hair is so fragile these days so I've been looking for a hair mask I can use weekly to help deep condition and strengthen my locks. I've used it twice now and definitely have noticed a difference, although the product says you should notice the biggest results after three uses. If you regularly use heat styling tools, color your hair, or want to improve damage, you may like this product.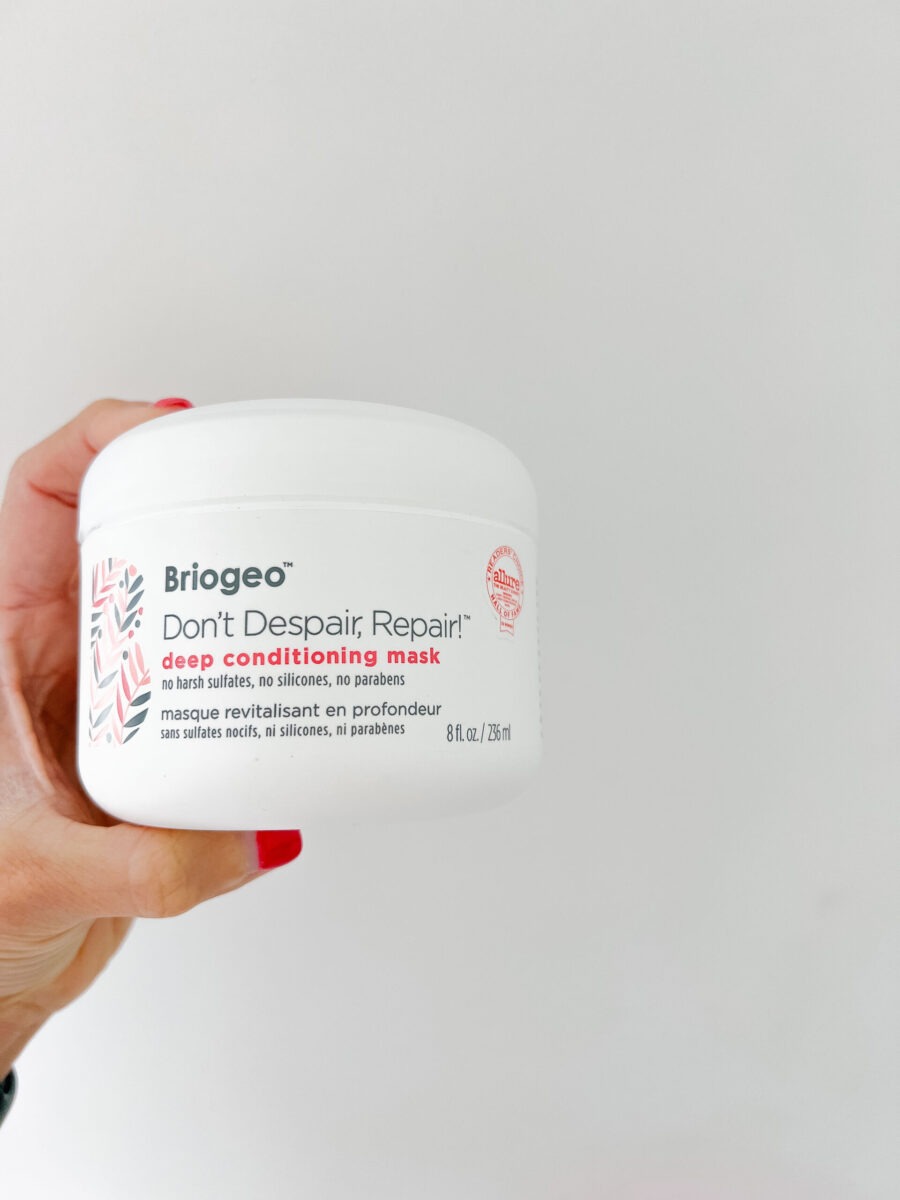 5. Back-To-School Content
I've been working on lots of back-to-school content that I can't wait to share with you next week! I will say, rounding up the athletic attire my kids only wear these days is not nearly as much fun as shopping for cute first-day-of-school dresses for little girls. Here are some of my favorite Amazon dresses that I hope you buy (and please tag me or send me a picture) so I can live vicariously through your cute school outfits!!!
In Case You Missed It