I honestly cannot believe Caroline will be starting 3rd grade and Thomas will be starting 1st grade in just a few weeks! While I'm not quite ready for summer to end, I am looking forward to more routine and structure back in our days. And we have lots of fun fall things to look forward to as well.
So today I wanted to round up all things back-to-school in case you're looking for a fun new tradition, shopping for school stuff, teacher gifts and SO much more!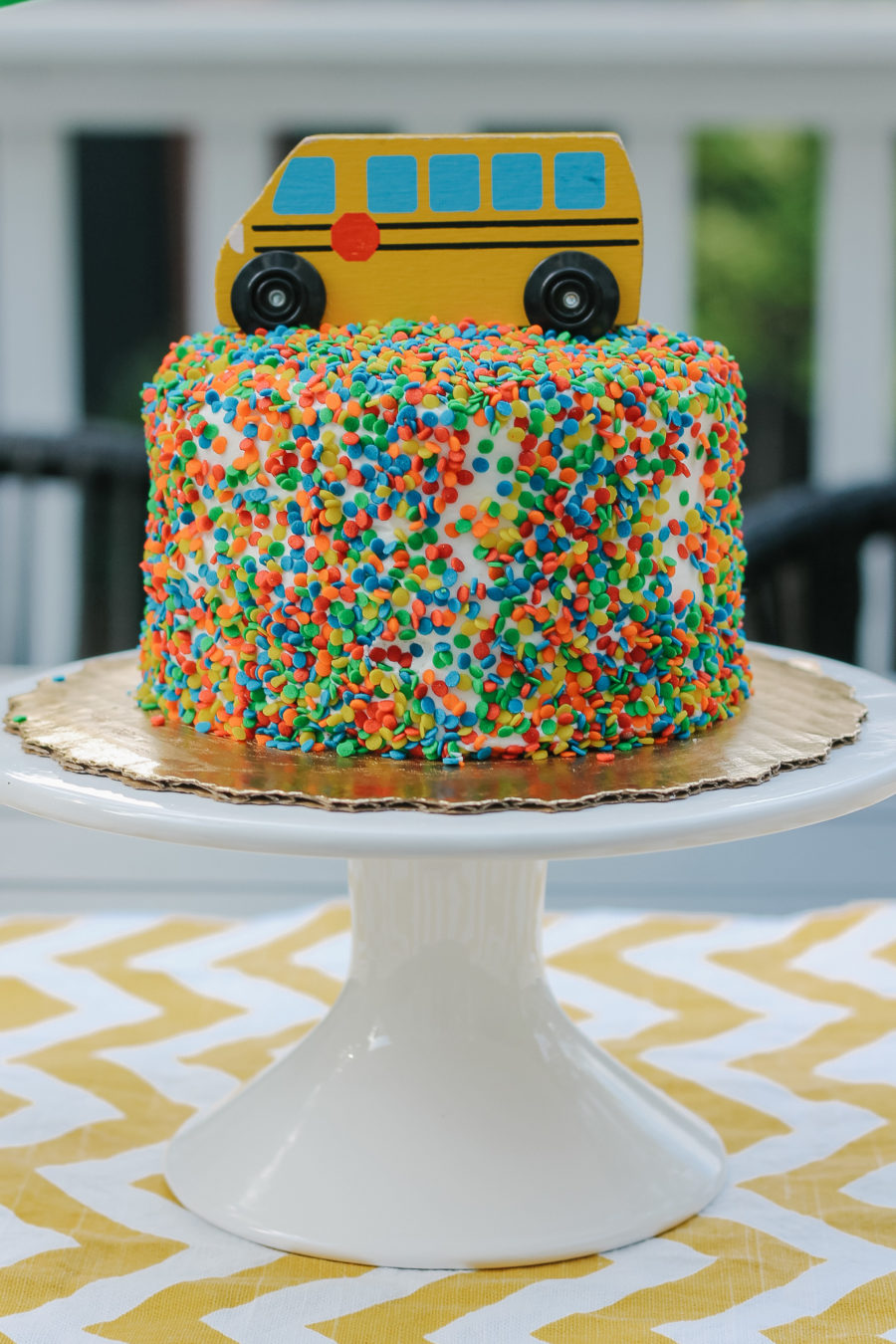 Back-to-School Dinner Tradition
Starting off with one of our favorite traditions — a back-to-school dinner.
Every year we celebrate the return to school with a fun family dinner. The kids absolutely love this tradition and it's an easy way to get them excited for the school year ahead.
These dinners can be as simple or extravagant as you want. I've always found a few decorations, a little activity or game, and a mini CAKE always kicks up the excitement for the kids.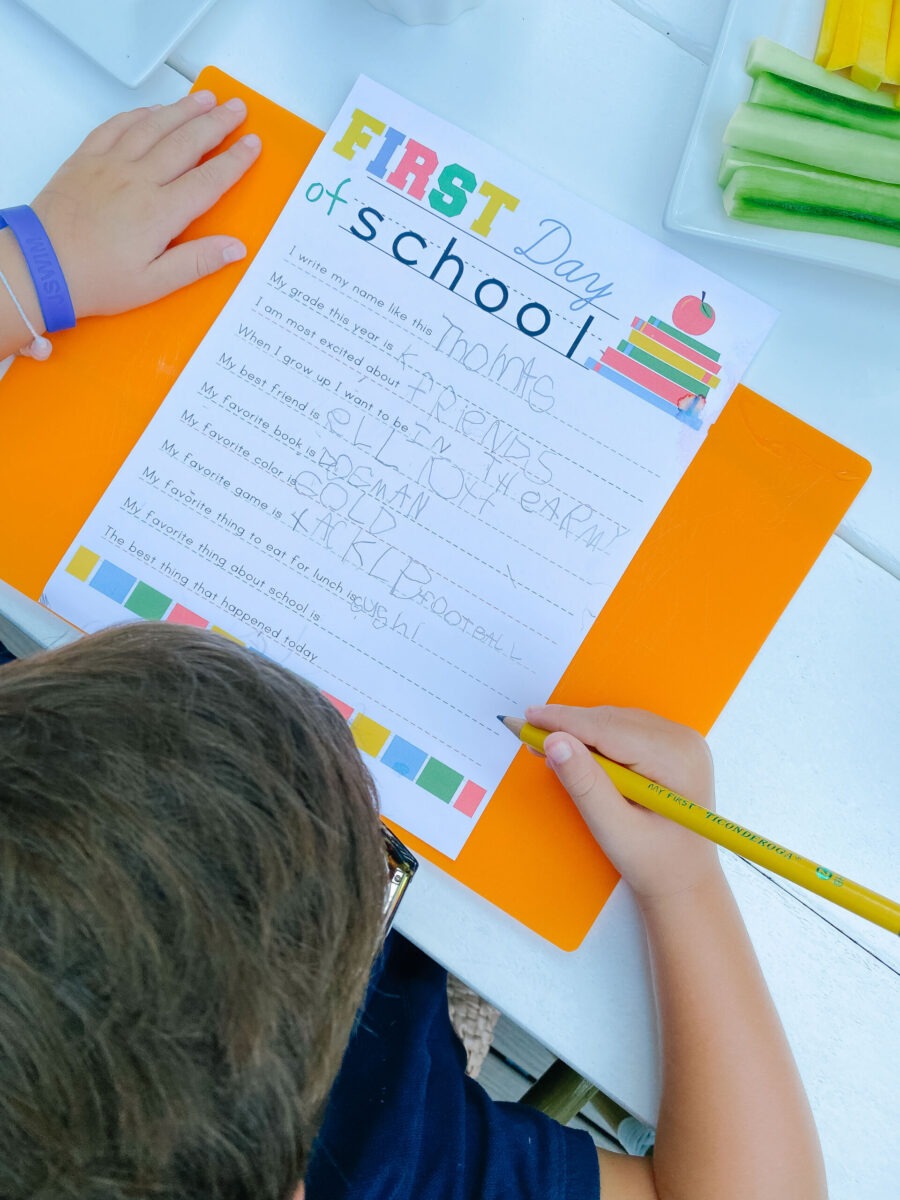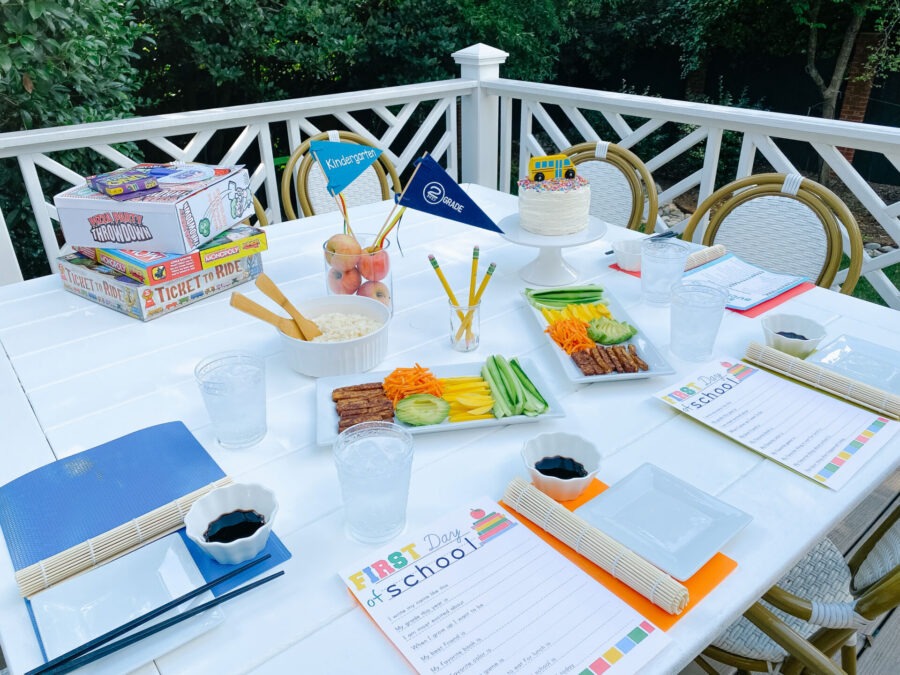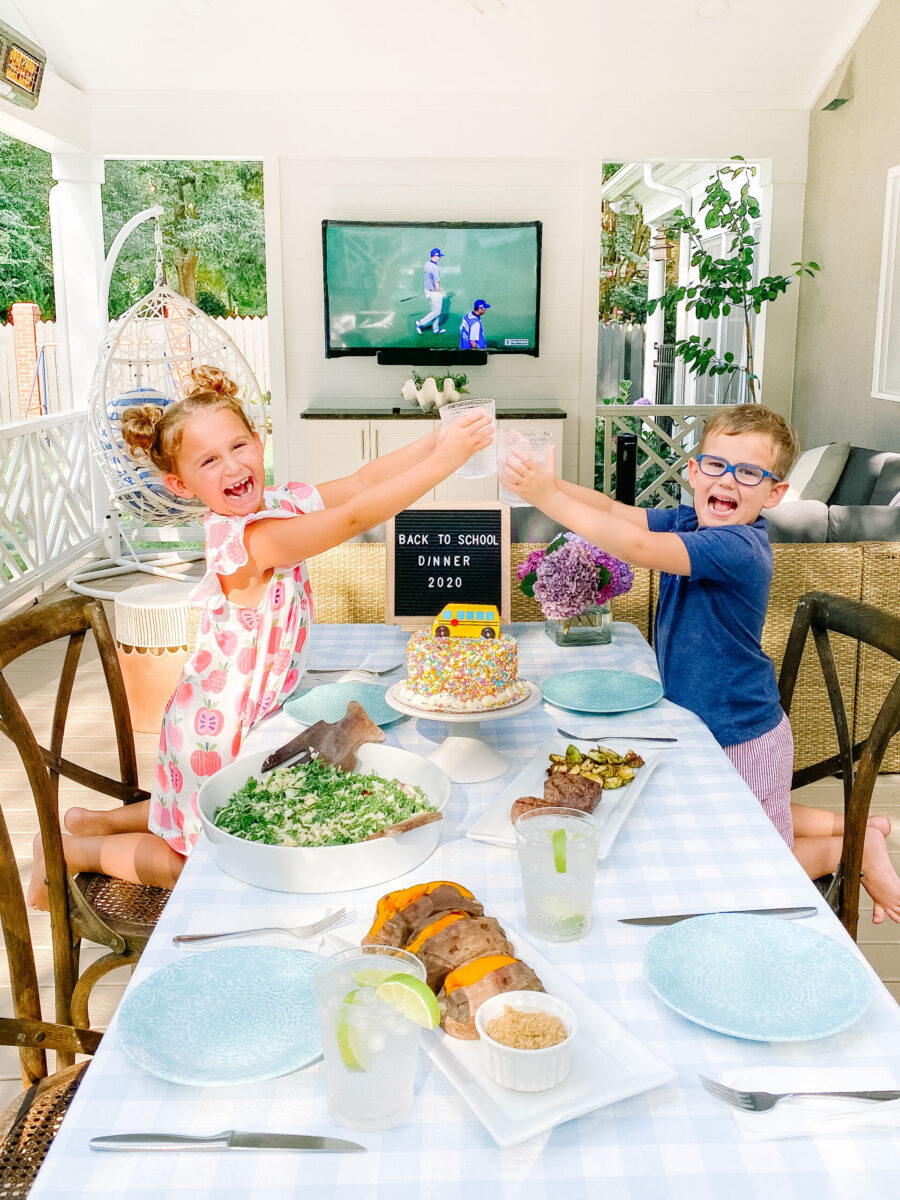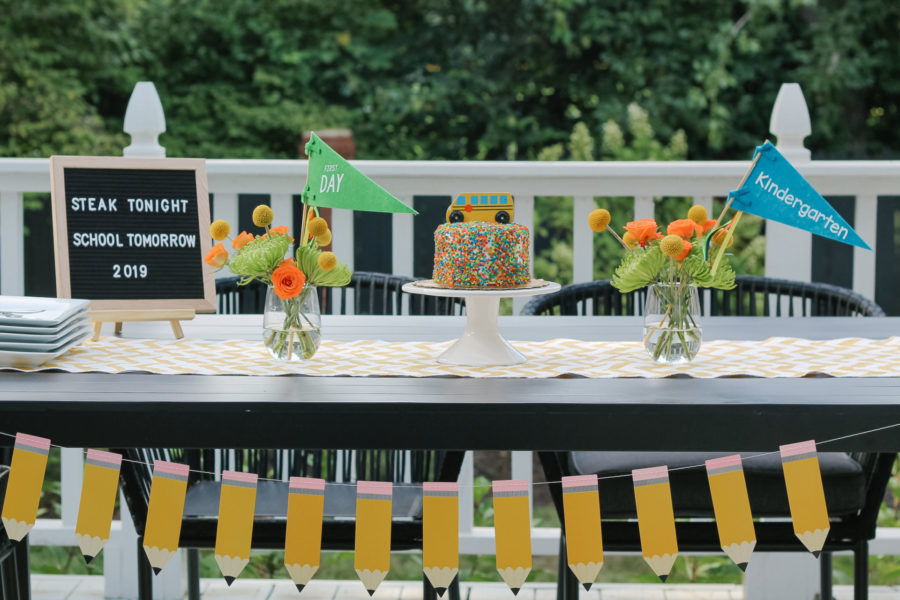 Back-to-School Shopping
Next up? Shopping!! Here are a few of our favorite school items.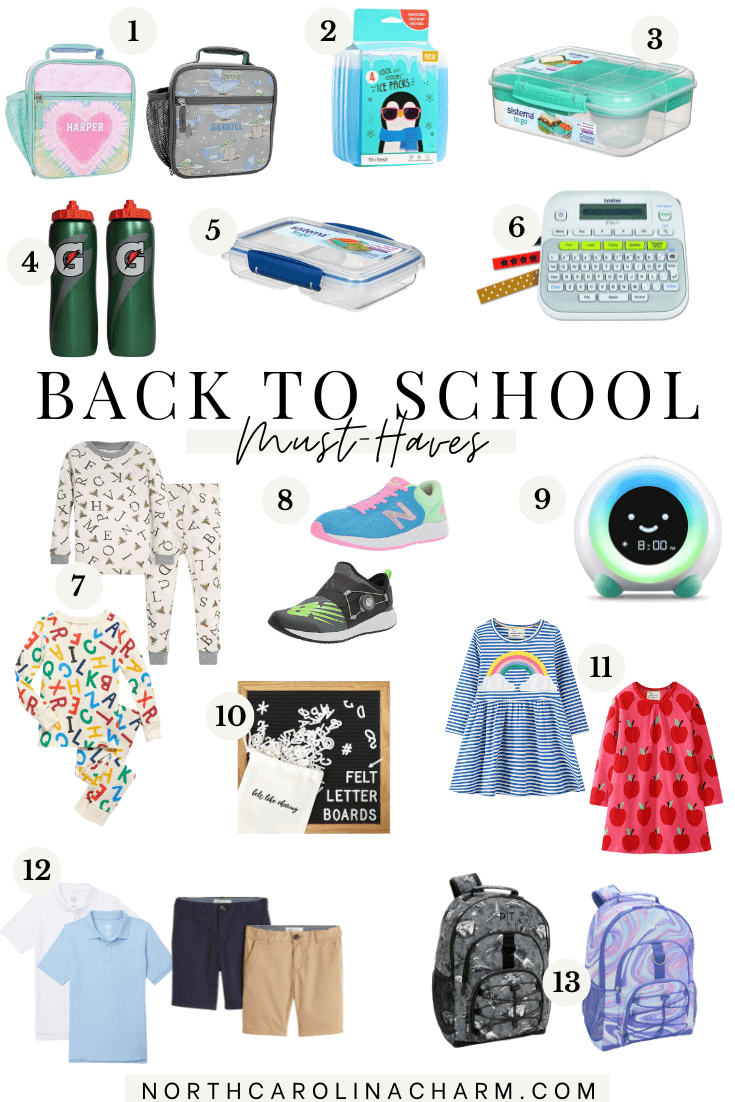 First Day of School Dresses
I love a good back to school dress and wanted to share some of my faves! All of these are from Amazon and are affordable so you won't cry when your little lady comes home covered in dirt and paint!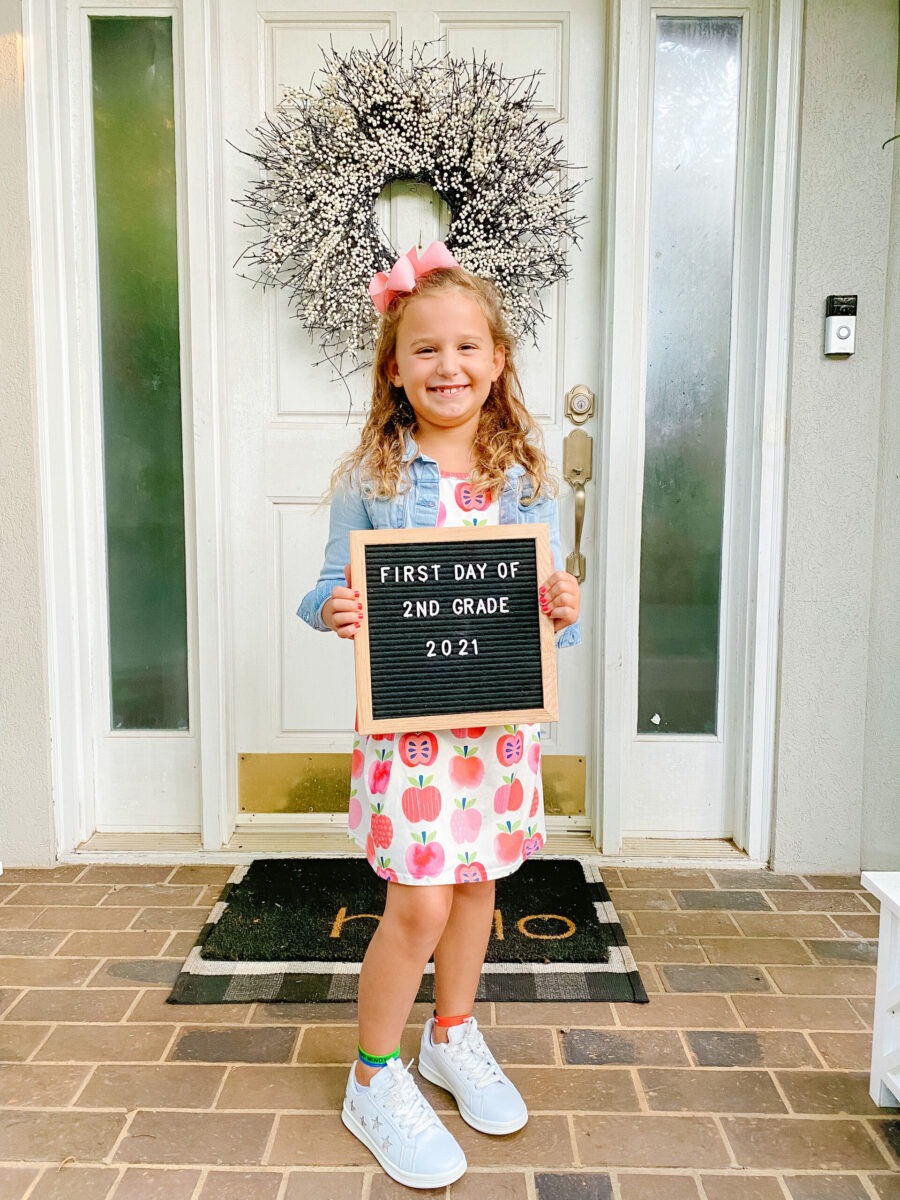 Teacher Gifts
We usually send in Starbucks gift cards on the first day of school, but I've got an entire post dedicated to Teacher Gifts if you're looking for a small present to bring your new teacher.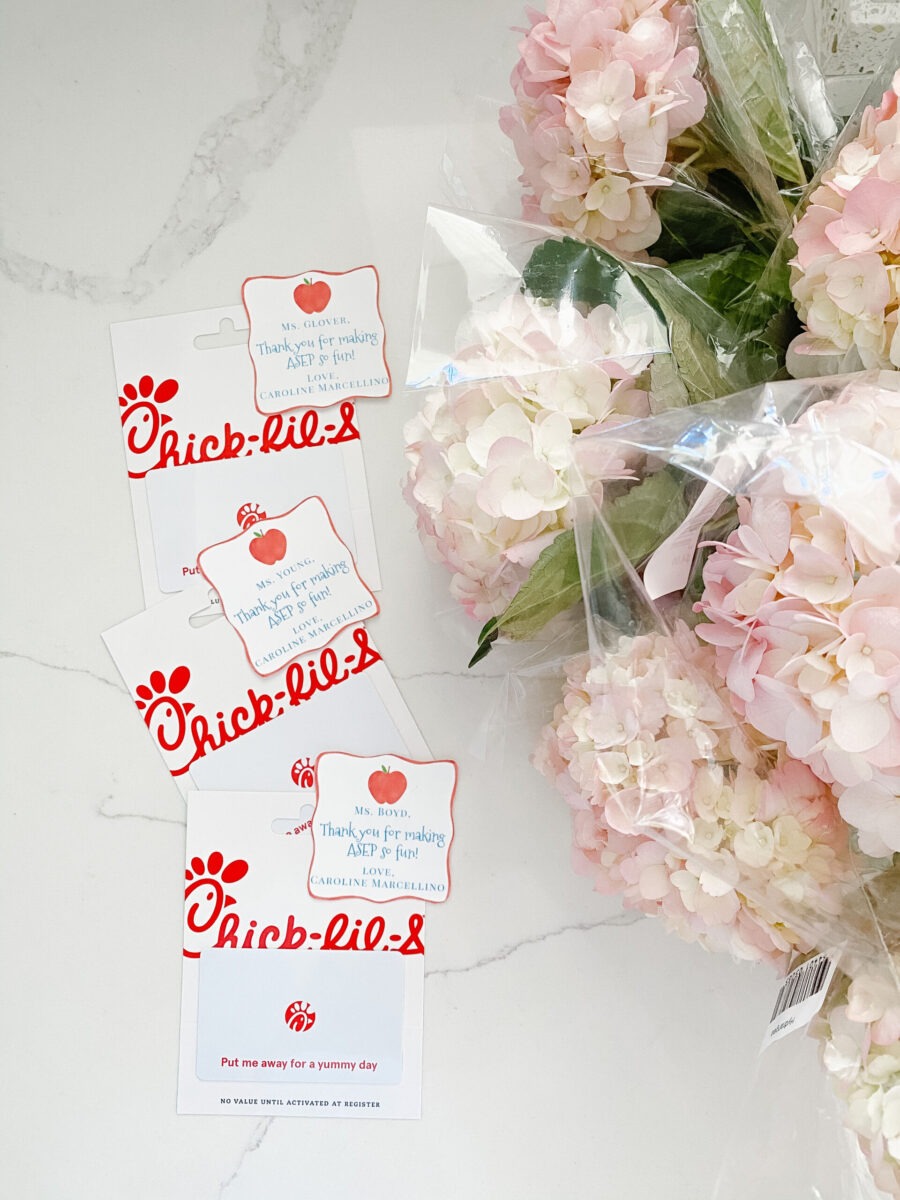 And if you want to personalize your treats for your teachers throughout the school year, I would check with the room parent(s) to see if they have asked your teacher to complete a favorite things survey. If not, I created this Favorite Things Survey (back when I served as a Room Mom) that you can send in with kid(s) at the beginning of each school year for their teachers to complete and return to you. To download it, right-click and hit save image as.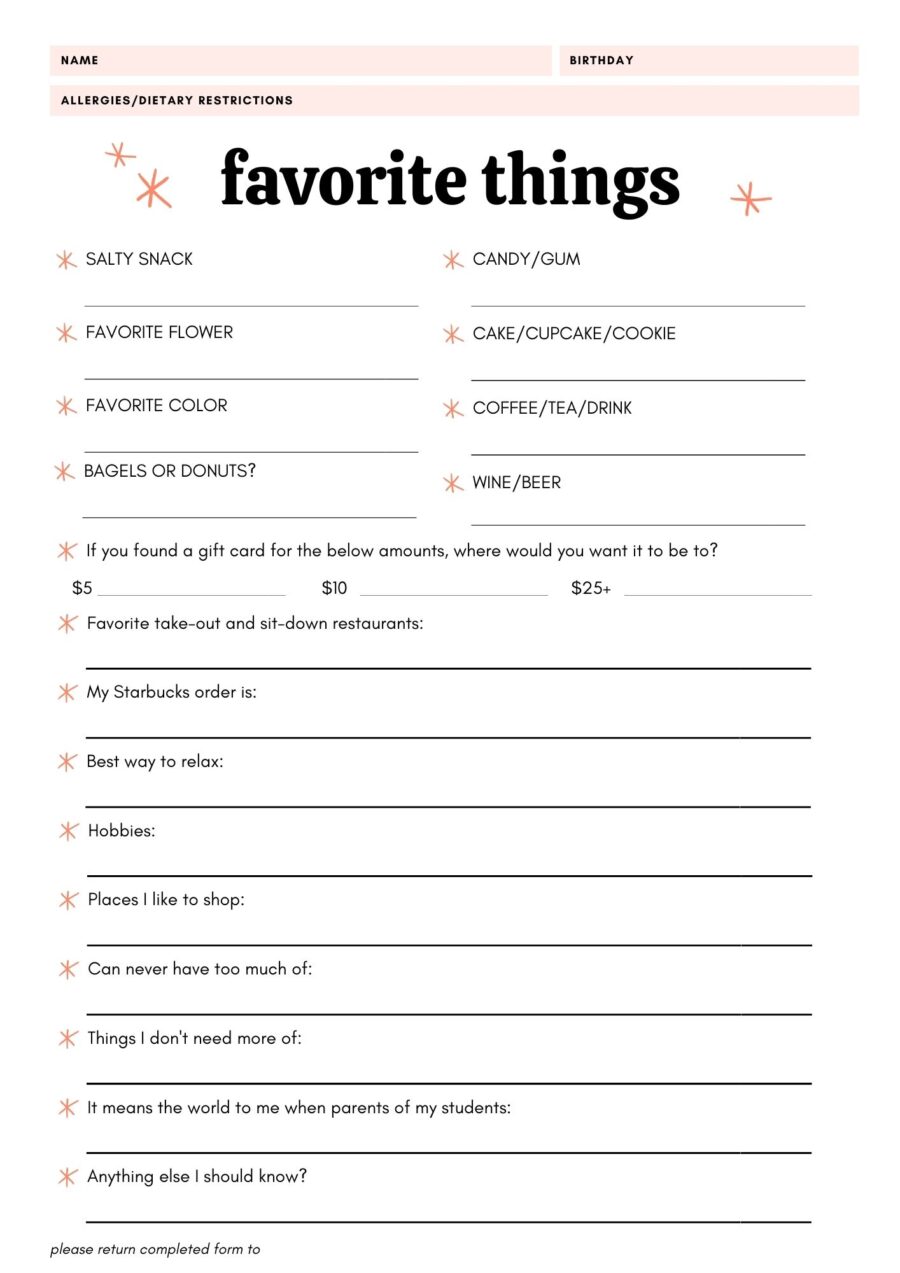 Teacher Wish Lists Reminder
And speaking of teacher gifts, if you're feeling generous and would like to support a Title 1 or first-year teacher, we've got hundreds of submissions on this Teacher Wish List post! I know the needs these teachers are facing can be overwhelming and heartbreaking with items ranging from basic needs like underwear and laundry detergent to snacks, school supplies, holiday party items and so much more. No donation is too small and I know they are super grateful for any support!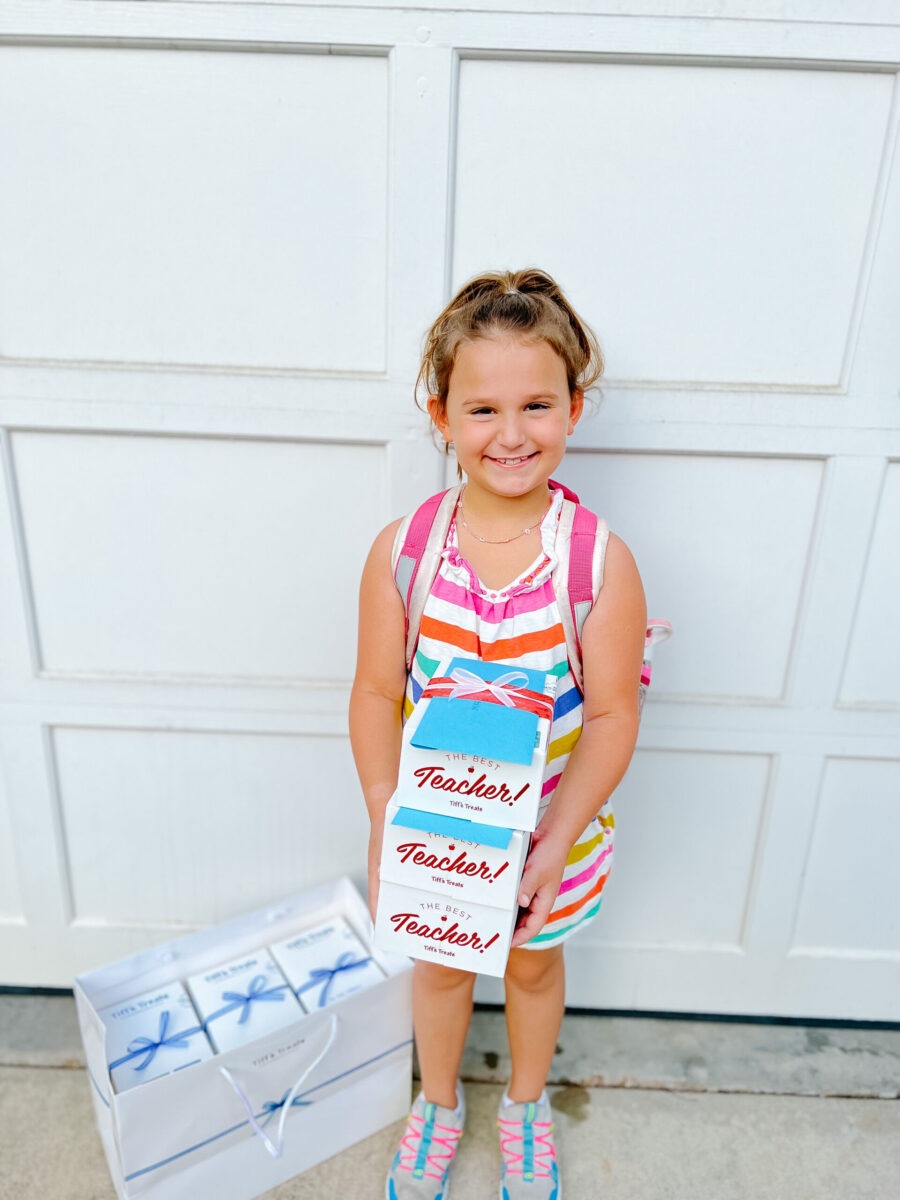 The After-School Restraint Collapse
This post is already super long, but I wanted to share about the "after-school restraint collapse" again for mamas with Kindergartners (or kids starting daycare or ANY new grade) in case any of you experience this with your kid(s) and are wondering what in the heck is happening.
A few months after starting Kindergarten, Caroline began coming home highly emotional and would easily explode into tears over little things like putting on a jacket, doing her homework (which she loves), learning what's for dinner, taking a bath, etc. This behavior was so uncharacteristic for her and Matt and I were desperate to figure out what our sweet girl was going through. No matter how much sleep she got she would arrive home absolutely exhausted and would crumble on a dime into a million pieces for absolutely no reason.
Finally, we had a breakthrough when another mama shared the "after-school restrain collapse" with me.
So you know how when your kids go to daycare or to a friend's house for a play date and the mom or teacher raves about how great they are? Our kids hold it together all day trying to meet expectations, manage challenges and be "good." Then they run out of energy and release all their true emotions when they get to a safe place (ex: home!).
For kids, they may become weepy, throw tantrums, be unreasonable, disrespectful or mean to their siblings. And in my research I learned that the after-school restraint collapse is even more intense for sensitive kids (ahem, Caroline). The good news is that it's temporary and should subside as your babe fully adjusts to the change in environment and schedule.
So what are you supposed to do to get through those first few months?
The best advice I found on this is to find a decompression strategy that works for your kid, make room for their tantrum and validate their emotions.
For Caroline, during the summer months we would take family bike rides together after school. And once it got cold, she really loved taking a long bath with "special bubbles" while watching a show on my iPad. And when she fell to pieces we would give her a big hug and tell her "We got you, baby girl! You had a long day! It's OK to let out that exhaustion and relax for a bit!"
And after a few months, she was emotionally collapsing less and less.
I hope this helps you mamas with kids heading to the next grade, a new school or a new routine.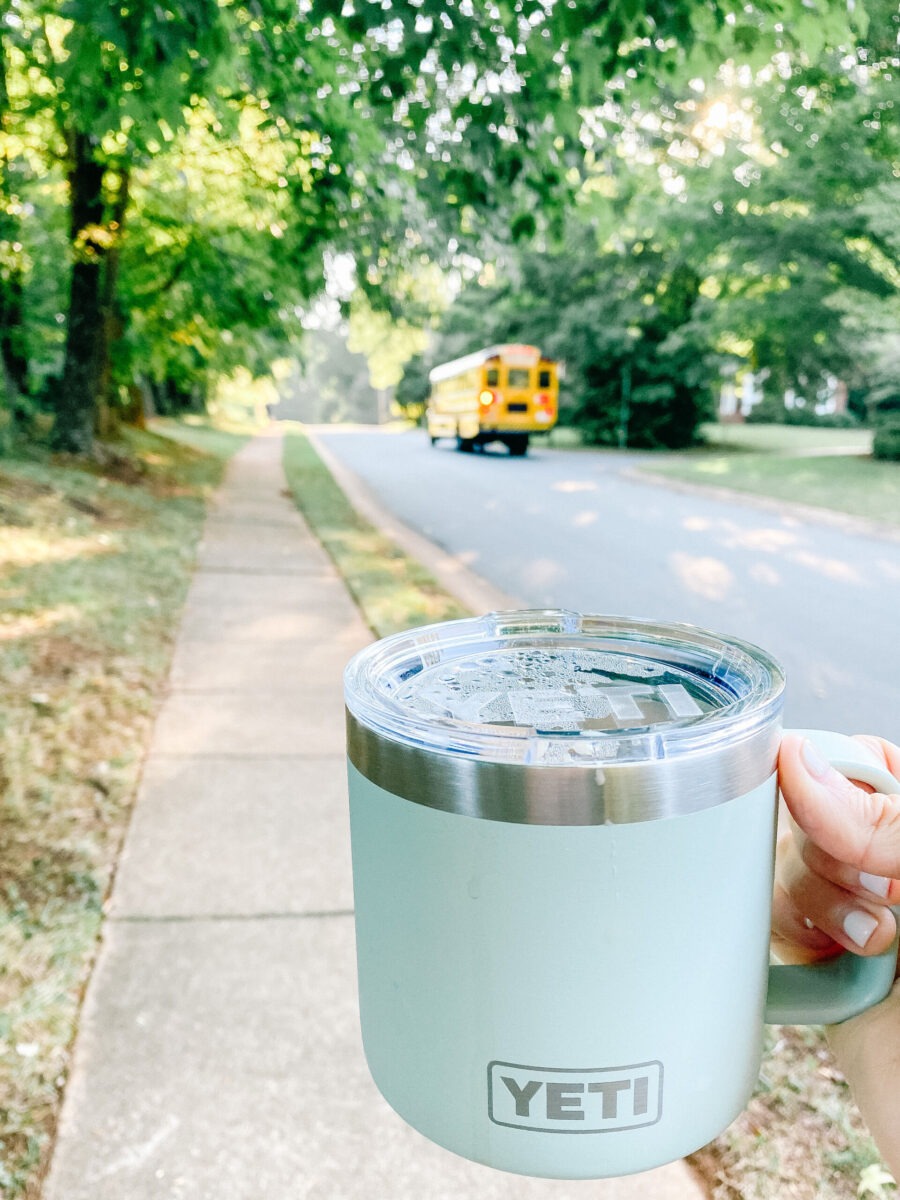 Wishing you the best school year ahead!