Happy Friday!
Before we dive into the 5, I wanted to share the top 5 reader favorites this week! The eye patches and the pet shampoo actually tied for top seller — and I'm so glad y'all are loving these products as much as me!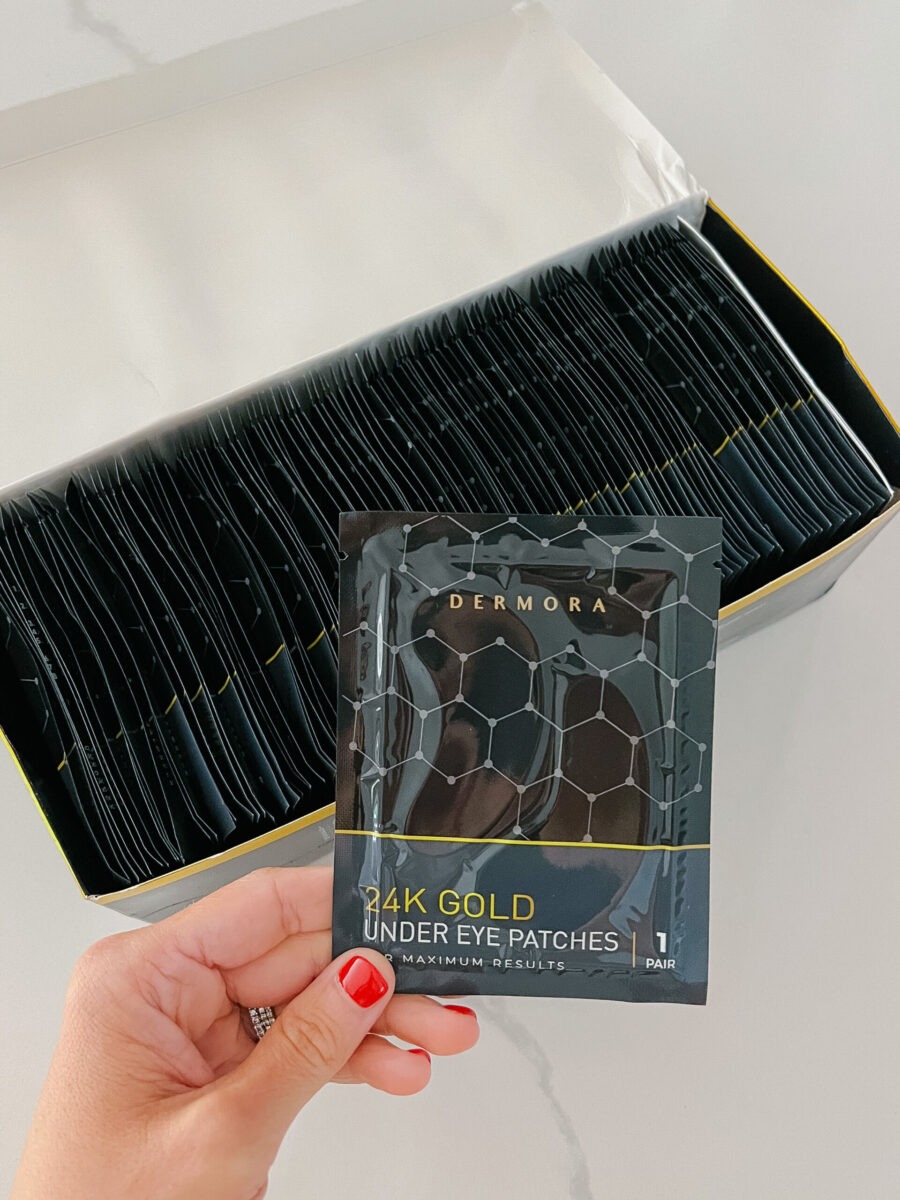 1. Tennis Tournament
Last week my friend Abby and I played in my neighborhood's member-guest tennis tournament! It was my first time playing in a tournament and it was seriously the very best day. Normally Abby and I usually play singles together so it was really fun (buying matching outfits and) playing doubles! It was such a gorgeous, breezy day for tennis and we played well too. The first thing I said to Matt when I arrived home beaming was "Oh my gosh! Is this how happy you feel when you play in a golf tournament?!" and he was like "Haha. YES!" (Note to self: Find more tennis tournaments to play in.)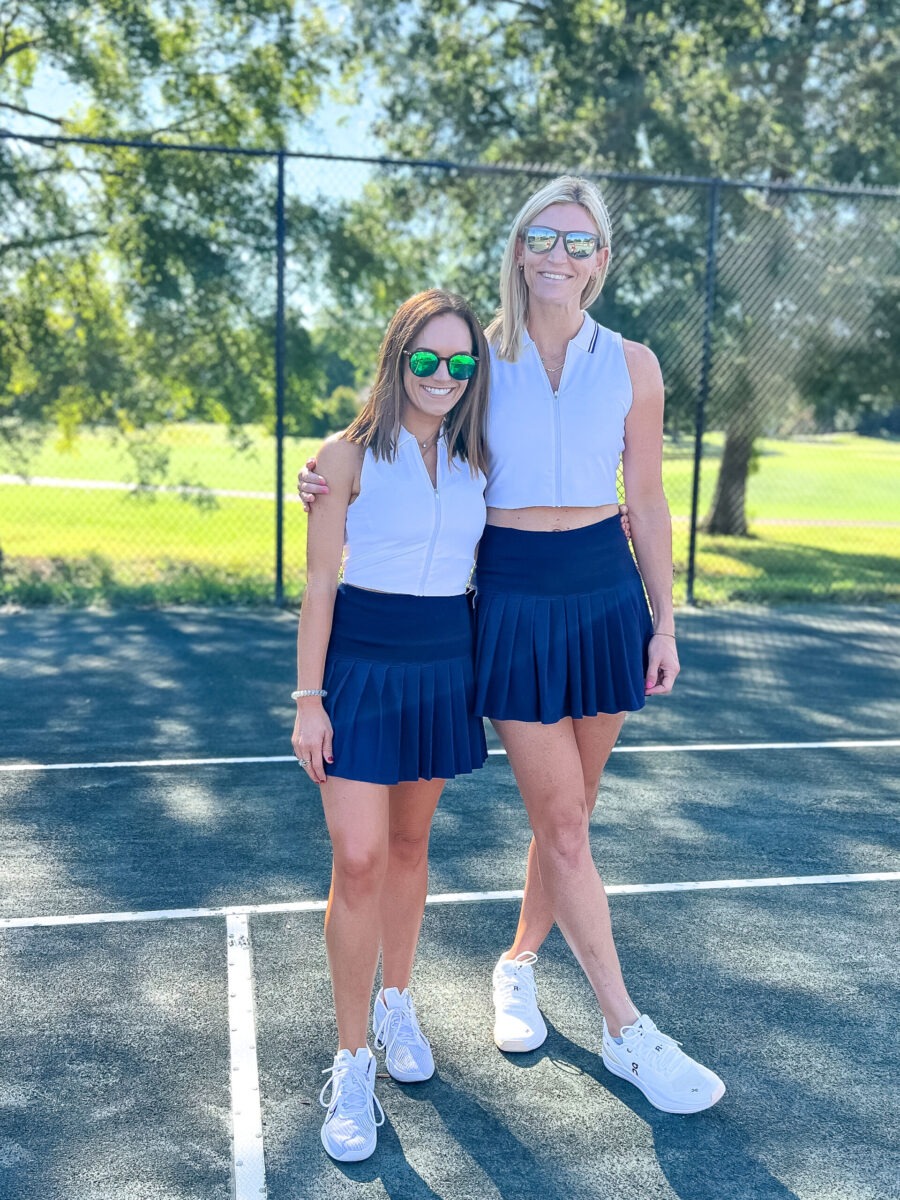 2. Whole Foods Gladiolus
Last week I was grabbing lunch from Whole Foods (I've been on a salad bar lunch kick recently) and picked up two gorgeous bundles of gladiolus (one for my neighbor and one for myself) for only $5 a bundle!!! I couldn't believe the price when I saw them! And they continued to bloom all week. If you have a WF near you, you should check the floral section for these!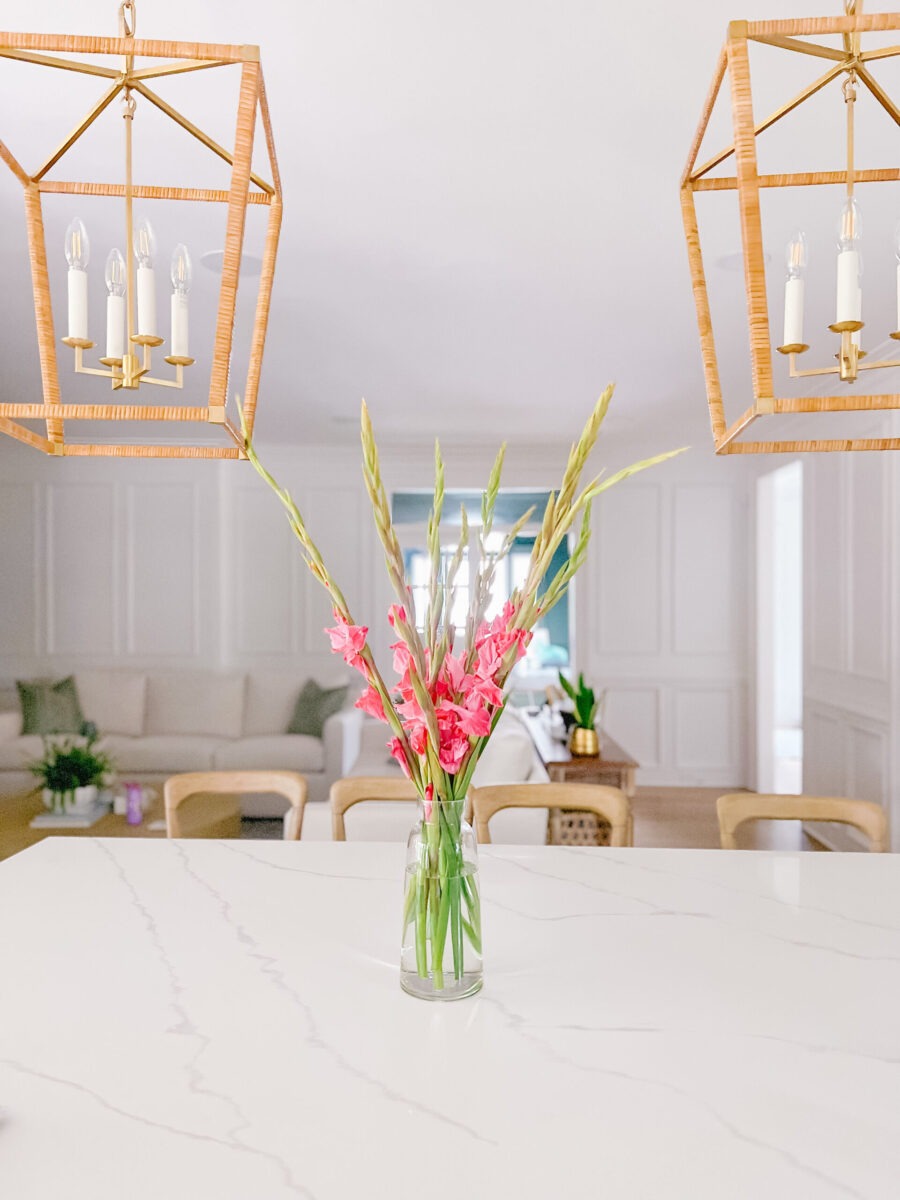 Two things!
First, last week we finally had our new light fixture installed in our bedroom! This chandelier took forever to arrive but was totally worth the wait. It's got a coastal, bohemian vibe and I love how unique it is. At first, you may not notice where the LED lights are…they are wrapped inside the basket material!
And secondly, Cozy Earth just launched a few fall colors in their dreamy bamboo pajamas! If you've been wanting to snag a set (or a set of the best bed sheets in the world), my code is reactivated! Use code CAROLINACHARM40 at checkout for 40% off your order.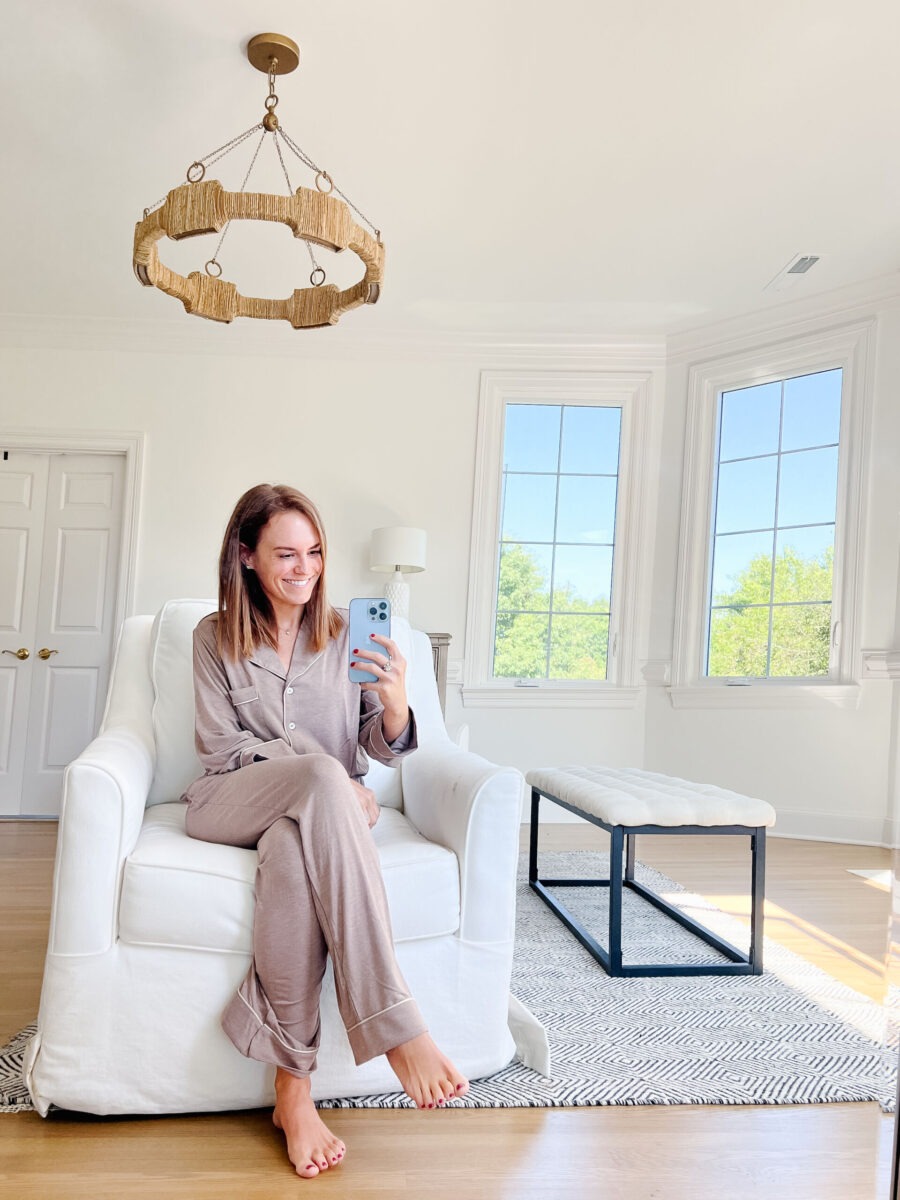 4. Mabel & Sprinkles
If you've been wondering how Mabel and Sprinkles are adjusting to cohabitating, they are indifferent towards one another right now! Every day we let Mabel peek over Sprinkles' AMAZING NEW CAGE to say hi. Sprinkles could not care LESS about Mabel. And Mabel is just very confused by the tiny animal.
A note to my guinea pig owner readers! You HAVE to check out this acrylic guinea pig cage! We've been using a homemade C&C cage for years and it is such a PITA to clean. Before we brought Mabel home we upgraded Sprinkles to a nicer, roomier cage to show her a little extra love. It's twice the size and she is SO happy with her new setup. But the best part is how easy and simple it is to clean. Previously, we were using fabric mats at the bottom of the cage and they would get SO gross. The new cage uses a disposable, waterproof, paper bottom liner, so when it's time to clean the cage you just pop the acrylic walls out of the liner and roll the paper up and throw away. I cannot believe it took me this long to discover this cage, but it's certainly been a game-changer for me as Sprinkles' primary cage cleaner.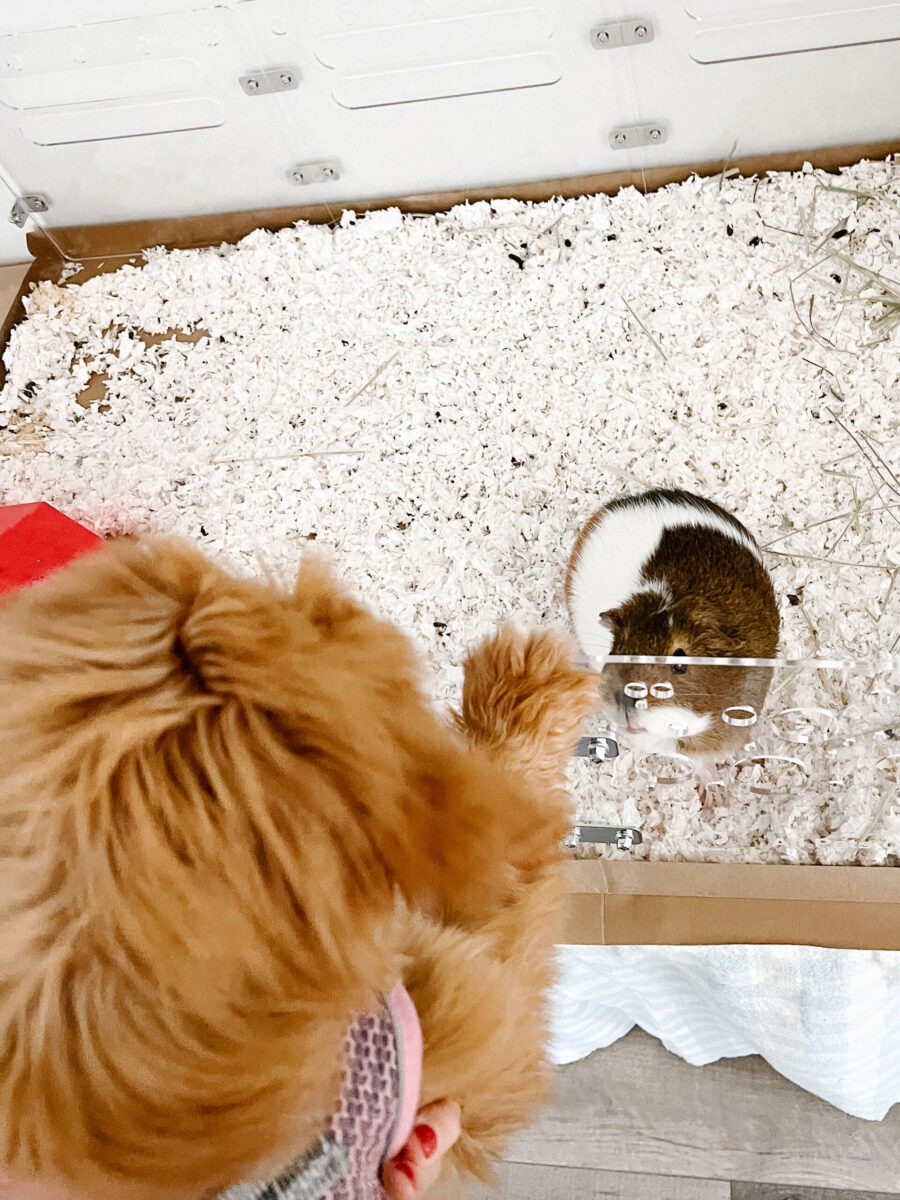 If you don't already own this powerful stain remover, this will blow your mind. I've used this magical cleaner to remove even the hardest-to-treat stains including mud/dirt/clay, blood, and over the summer I was able to get paint out of Caroline's shirt! This stuff is the best — and it's got 45K+ rave Amazon reviews.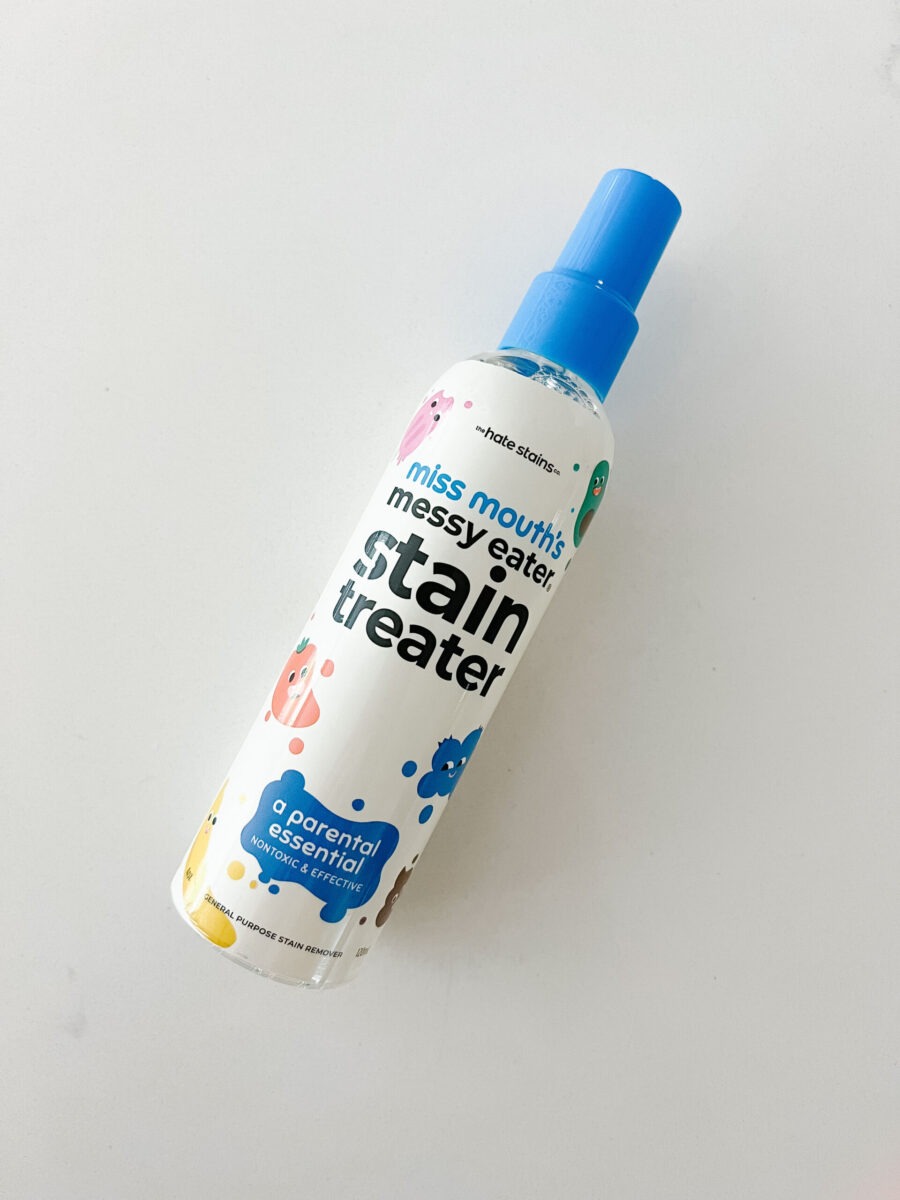 In Case You Missed It