Happy Friday! Lots to cover today!
1. Bible Study Books
Thank you all so much for the bible study book recommendations! There were so many good options that I rounded up the top 5 suggestions and wanted to share them with you all in case you're interested in one of these books too.
Seamless by Angie Smith (Covers the people, places, and promises of the Bible, tying them together into the greater story of Scripture. Participants in this study will gain an overarching understanding of the fundamental layout and meaning of the Bible.)

479 4.5-star Amazon reviews
7 sessions

Armor of God by Priscilla Shirer (A devoted, devilish enemy seeks to wreak havoc on everything that matters to you: your heart, your mind, your marriage, your children, your relationships, your resilience, your dreams, your destiny. But his battle plan depends on catching you unaware and unarmed. If you're tired of being pushed around and caught with your guard down, this study is for you.)

819 5-star Amazon reviews
7 sessions

Discerning the Voice of God by Priscilla Shirer (Discover the root to clear and daily communication with God—humble obedience. Learn how surrender unlocks His many blessings intended for us, centers us in His will, and helps us discern His voice in everyday life.)

305 4.5-star Amazon reviews
7 sessions

Anything by Jen Wilkin (leaning towards God of Creation): Verse-by-verse study, dive into the first 11 chapters of Genesis by following three critical stages of understanding: comprehension, interpretation, and application.

28 4.5-star Amazon reviews
10 sessions

Anything by Jennie Allen (leaning towards Restless): Explores this important question: "Do I matter?" And Jennie asks, "We live with lots of things, lots of people…but do we live for something?" Using the story of Joseph, Jennie explains how his suffering, gifts, story, and relationships fit into the greater story of God-and how our stories can do the same. Then she also introduces Threads-a tool to help you see your own personal story and to uncover and understand the raw materials God has given you to use for his glory and purpose while on this planet.

110 4.5-star Amazon reviews
8 sessions (video based)
Now I just need to pick one!! I think I'm leaning towards Seamless or Restless, but still trying to decide!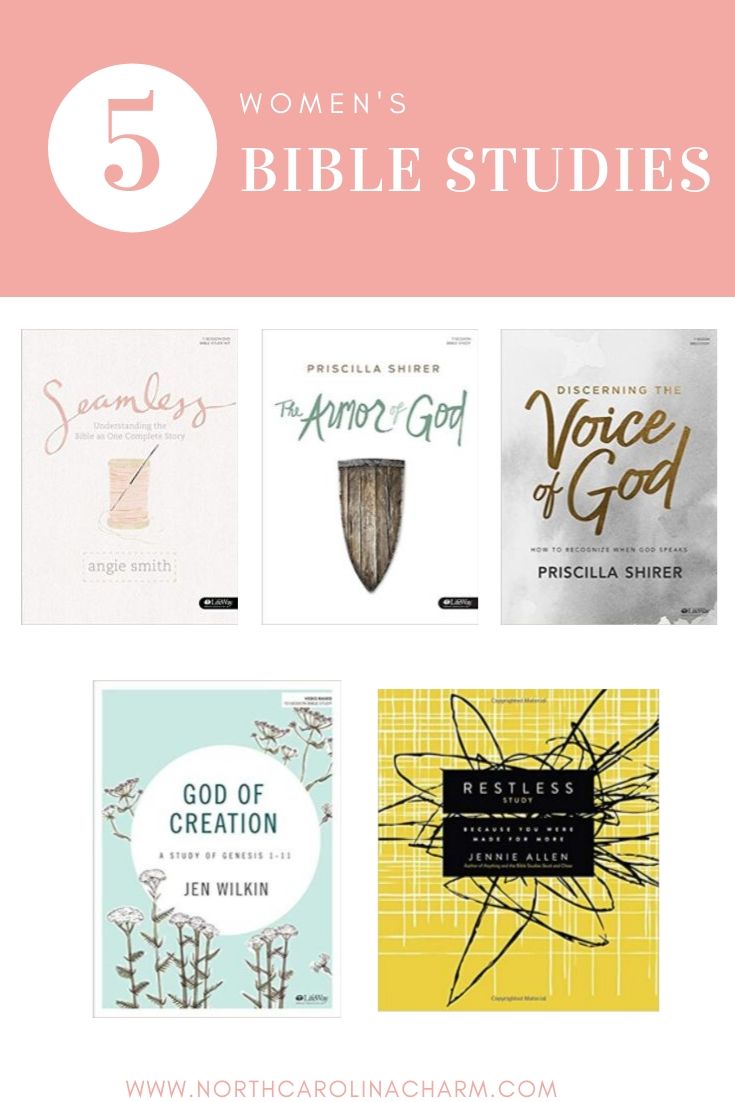 2. Kindergarten Shopping
I recently took Caroline shopping at the mall for Kindergarten! The item she's been most excited about is a lunchbox! She's been obsessing over picking one out for months! She ended up picking out this cute lunchbox from Nordstrom after seeing it in the display while trying on her new jelly shoes! We also grabbed her the cutest unicorn dress and a new ginormous bow. And last but not least, a backpack from the monogramming kiosk that she fell in love with as we were walking by. I can't believe my big girl is so close to starting Kindergarten. Next up, school supply shopping!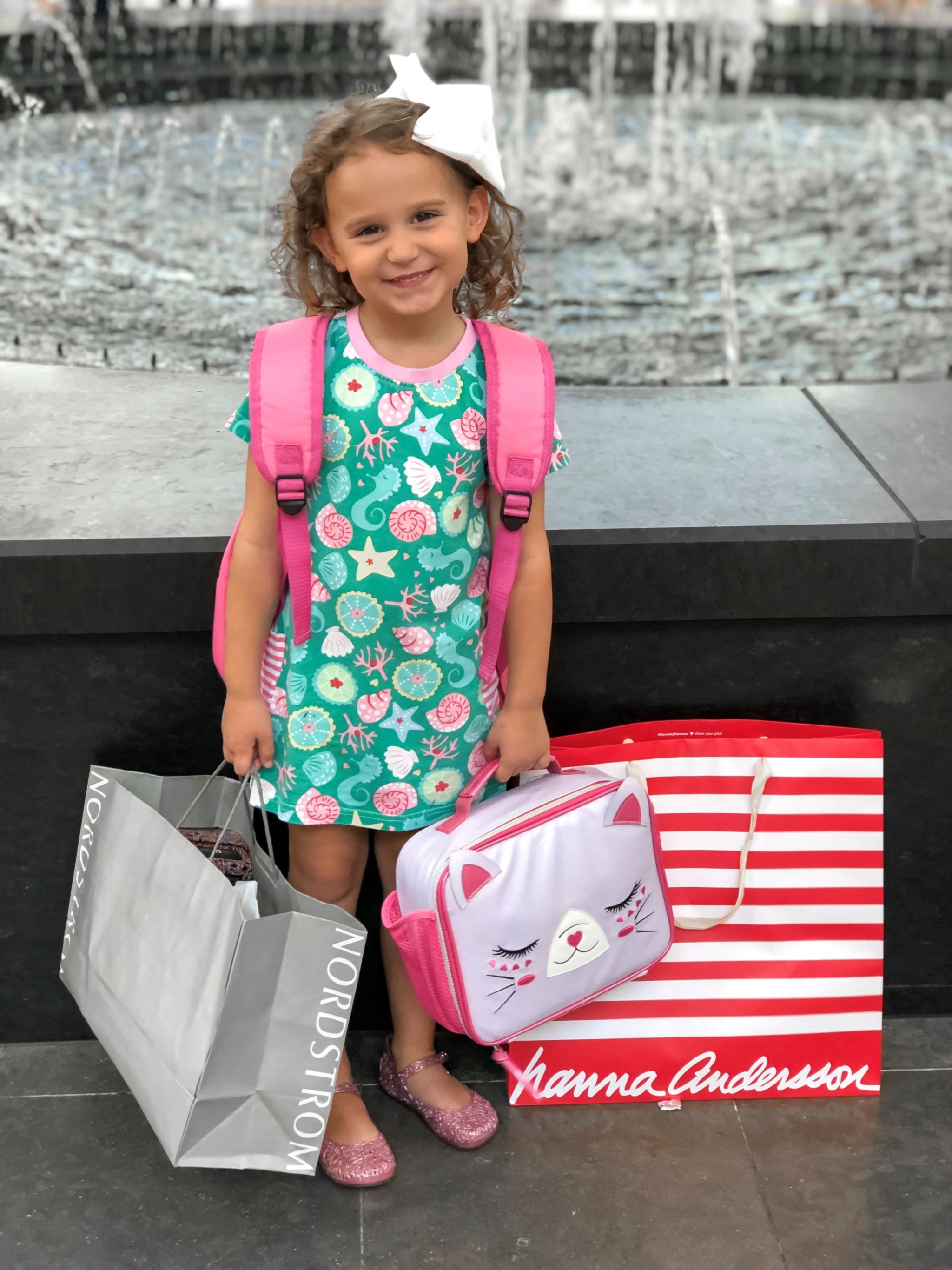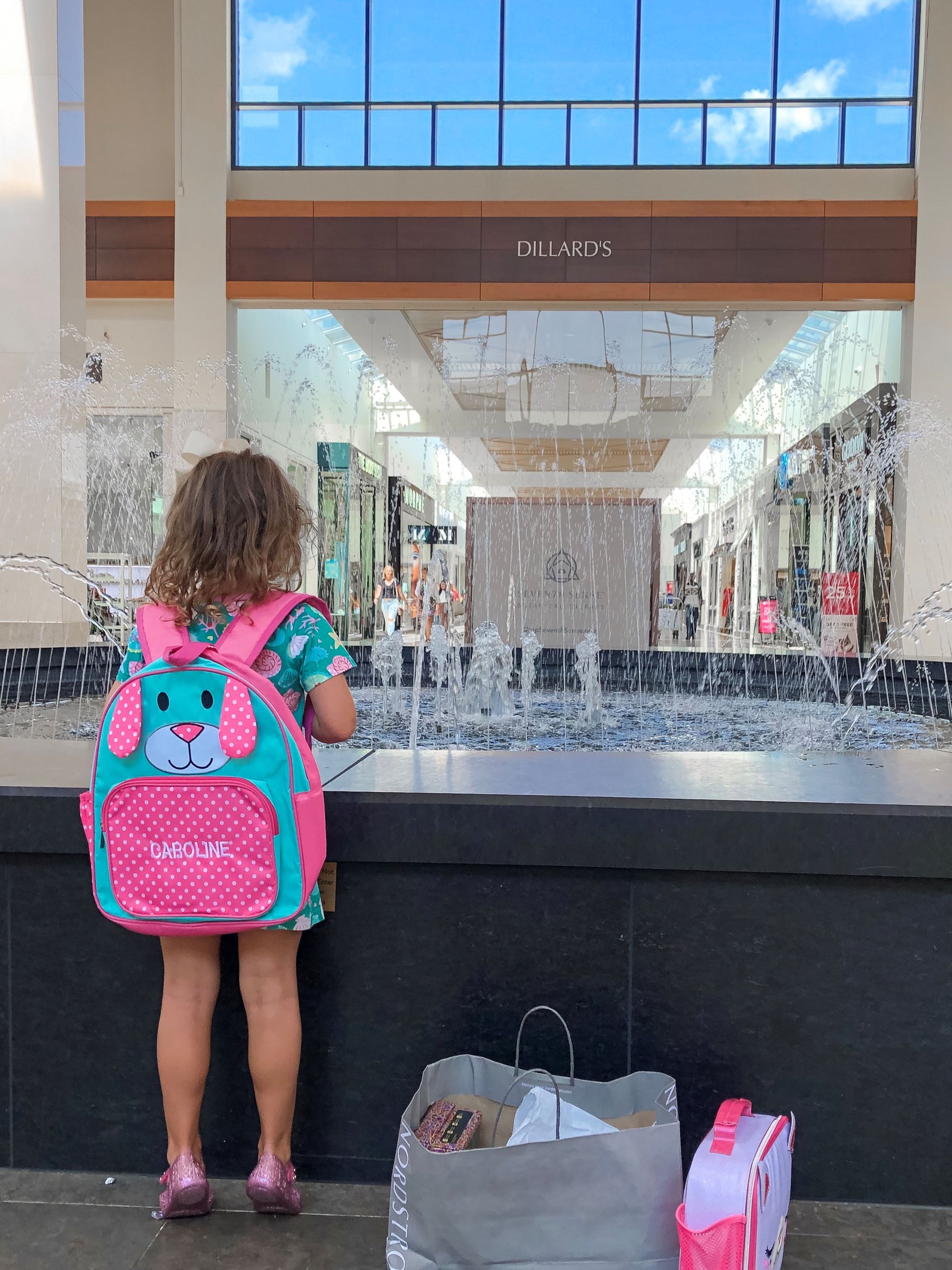 3. Time Revolution Night Repair
While on a recent dupe search for skincare products, I came across my favorite new product — Missha Night Repair Serum. I went down a rabbit hole reading tons and tons of articles comparing this serum to Estee Lauder Advanced Night Repair (which is the number one best-selling repair serum in the world apparently). Anyway, the Missha serum closely mimics the ingredient list of its luxury twin and contains hyaluronic acid and is packed with anti-aging ingredients and skin conditioners to improve skin elasticity. I've been using this serum for 3 weeks now and it is hands down my favorite skincare product in my evening routine. I love the texture of the serum and it feels heavenly on my skin. Highly recommend!!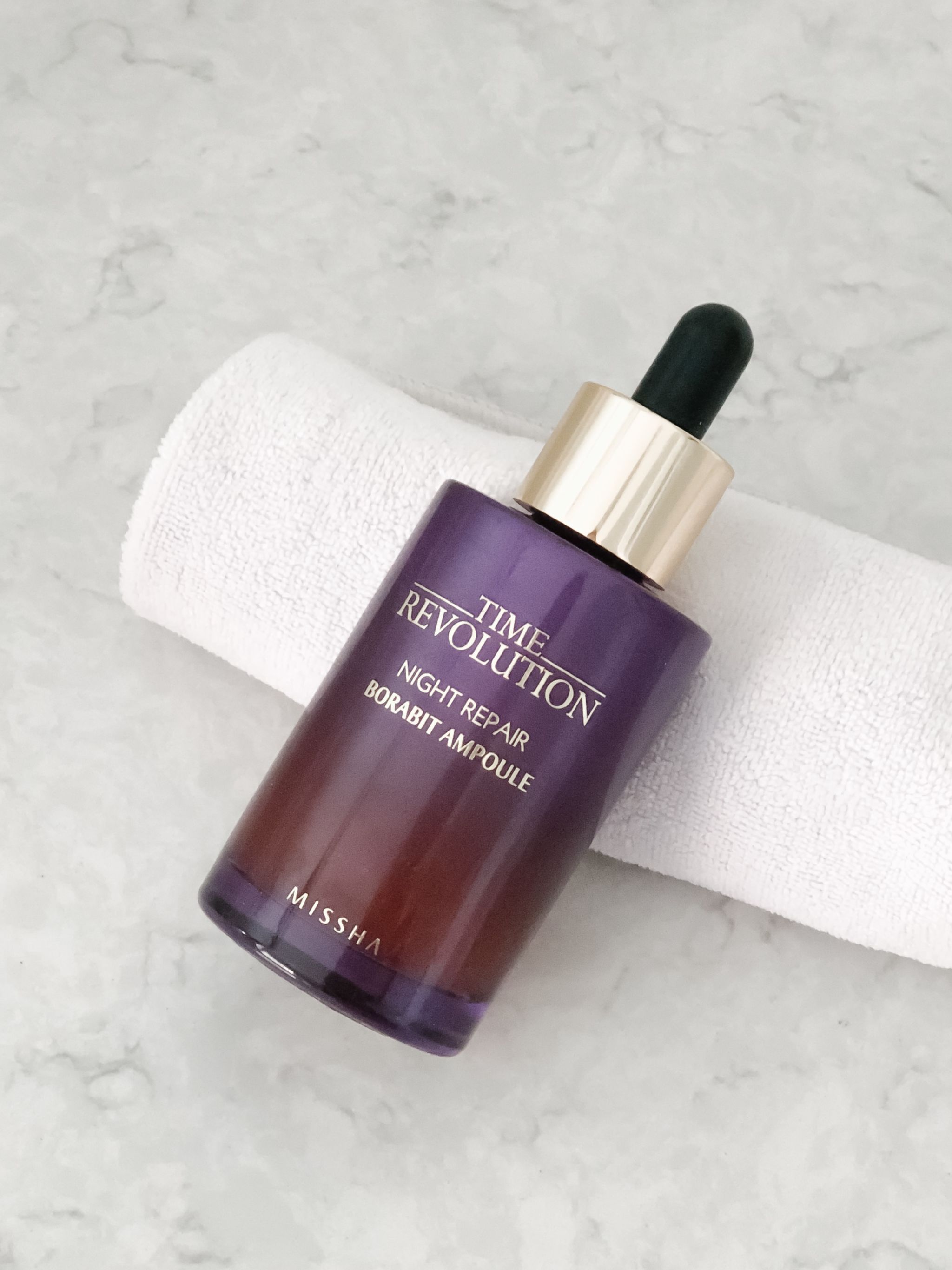 4. Circle Room Final Touches
We are almost finished with this room! A few weeks ago I mentioned we are down to the last few details in our circle room and one of the things we still needed was coffee table books. Thanks to my lovely readers who reached out with suggestions, we now have coffee table books checked off the list! I ordered the Allegra Hicks and Dream Decor books used (in excellent condition) from Amazon and they are gorgeous! I have two more items to purchase before we can mark this room complete!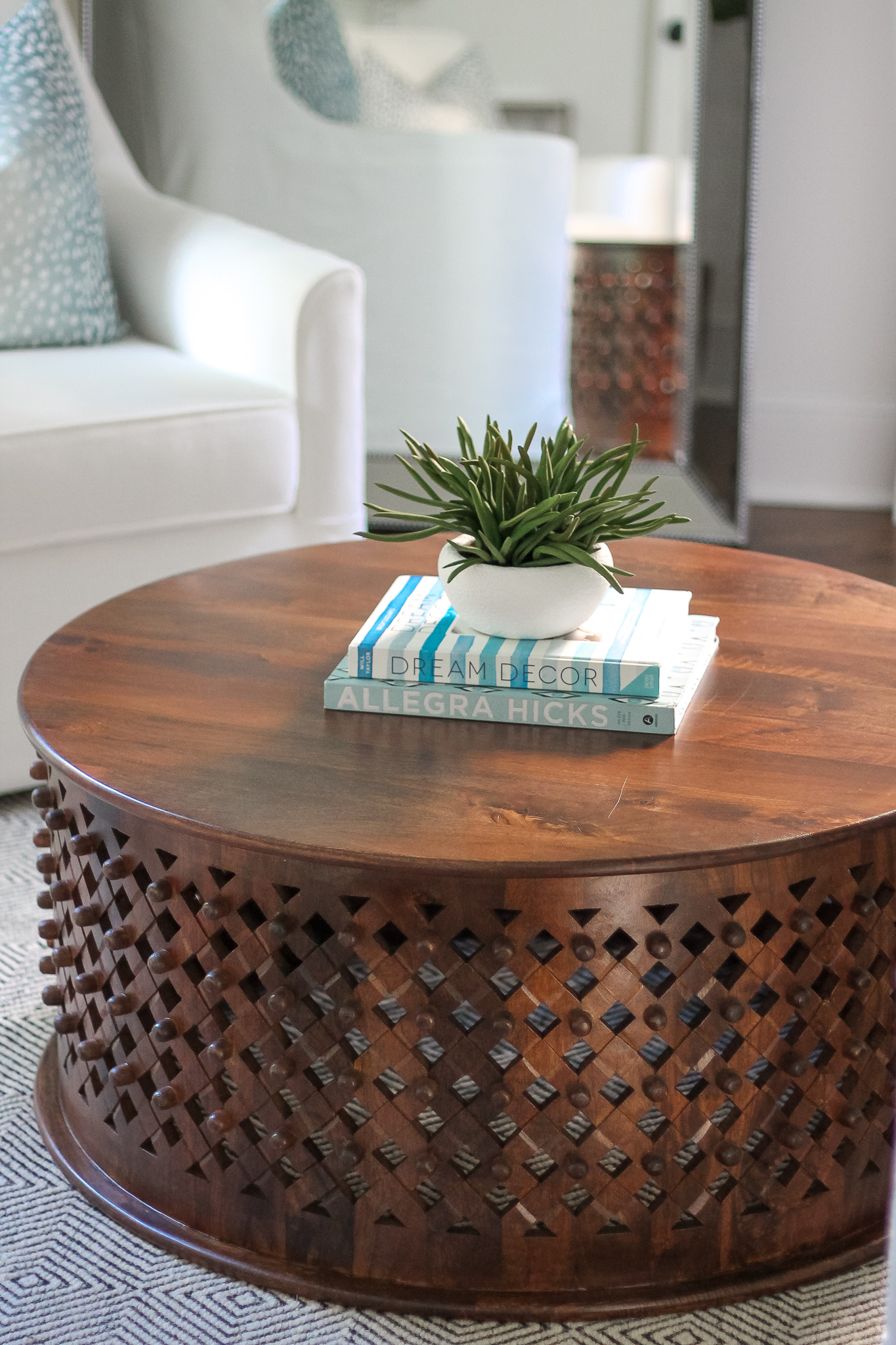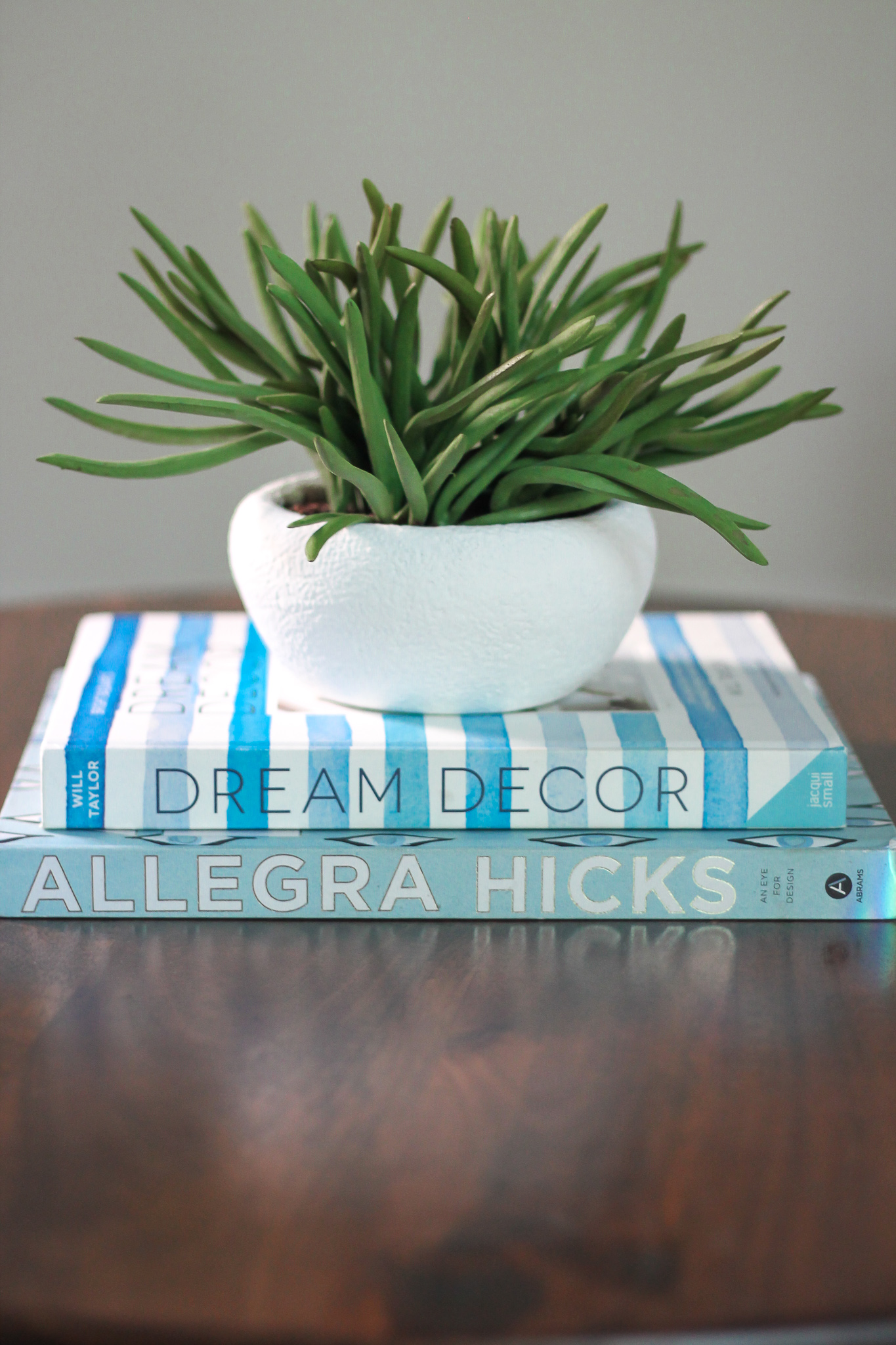 5. Mommy & Me Look
I was so obsessed with Caroline's new ($10!!!) dress that I got one for myself too. Yesterday morning I walked out of my closet in my dress and Caroline promptly ran back upstairs and changed into hers. My dress is also on sale and comes in tons of styles and sizes!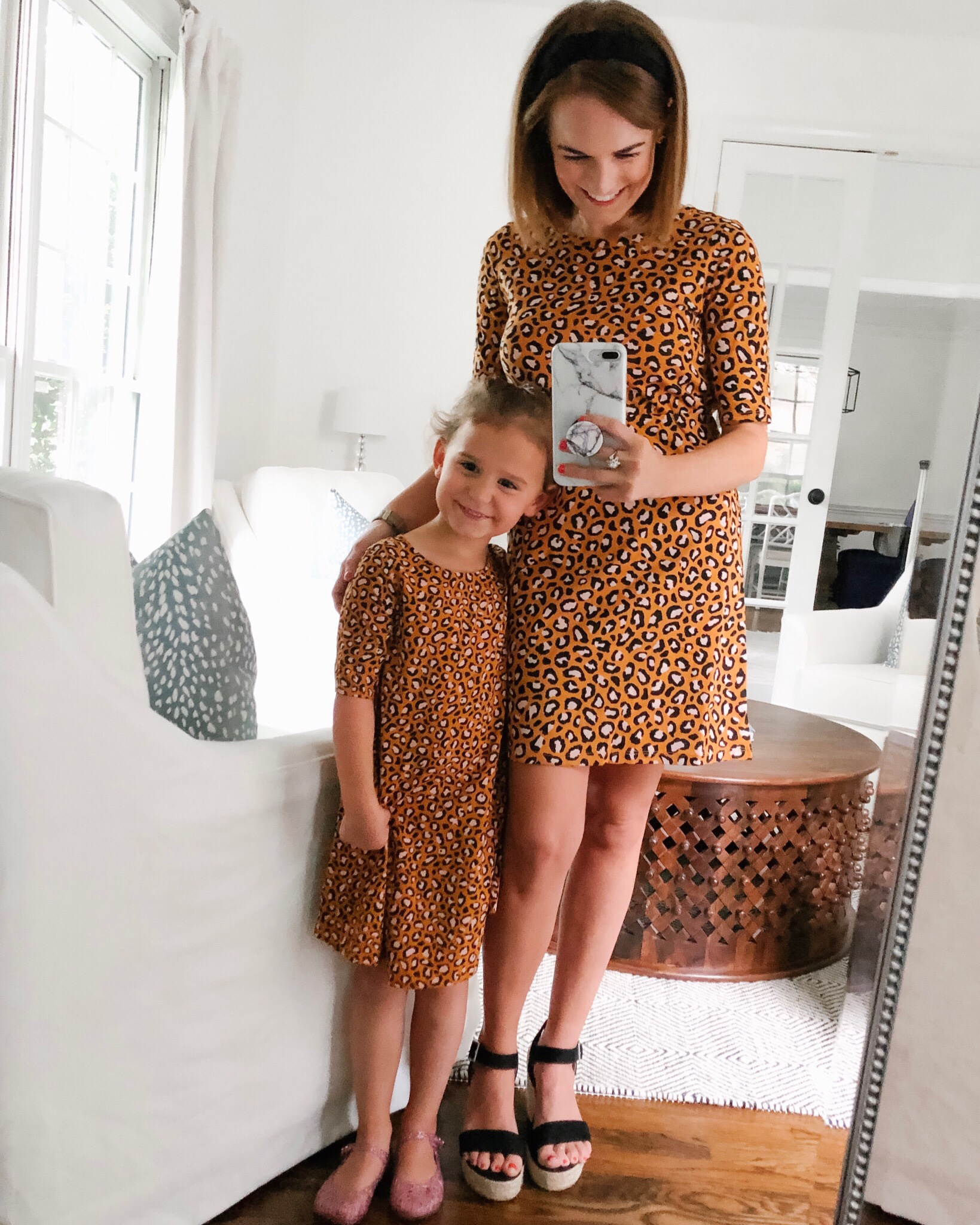 Have a wonderful weekend friends!
In Case You Missed It This Week