Happy Friday, friends! We are spending the weekend in gorgeous Southport, North Carolina for a wedding!
one. I recently received a fragrance sample kit from Thymes to test some of their best-selling fragrances. As a Thymes candle lover, I was so excited to branch out and try some new scents! I tested 10 heavenly lotions but Neroli Sol and Aqua Coraline were hands down some of the best summer fragrances ever. I can always count on Matt to notice and comment on my fragrance when I'm secretly testing out something new. After lathering up on Neroli Sol he was like "Dang girl, you smell like the Nectar of the Gods! Buy a ton of whatever you're wearing!" Oh, Matt. Keeps me laughing. Anyway, Aqua Coraline was my close second favorite! So I now have the Nector of the Gods Neroli Sol Sink Kit in our bathroom and have been burning the Aqua Coraline candle in the house! Highly recommend. Would also make for a perfect housewarming or hostess gift.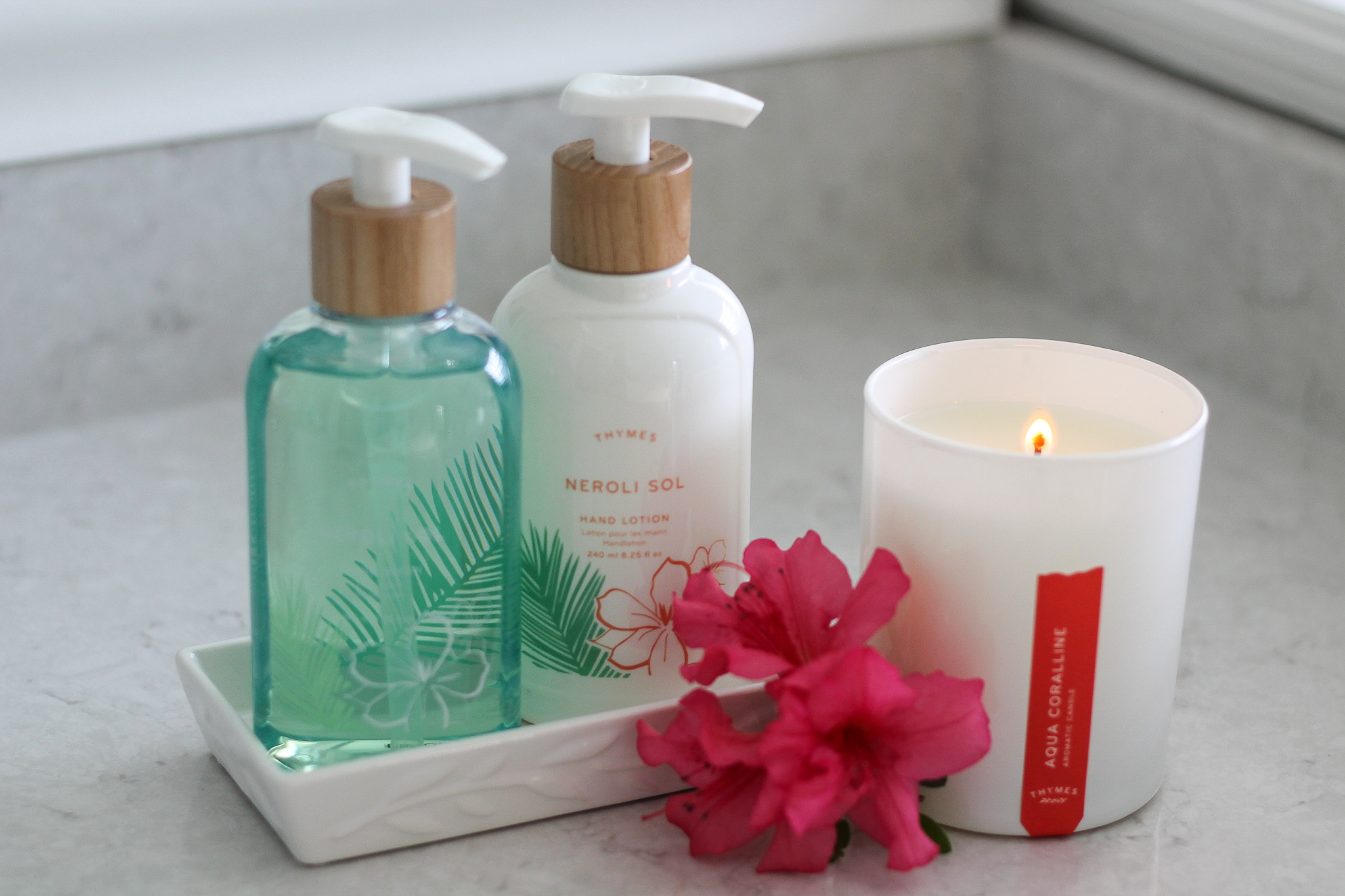 two. I have to give a huge shout out to my lovely readers who recommended a slip for my see-through dress dilemma! I don't know why I didn't think about that but I'm glad you all did! Right away I purchased an inexpensive slip from Amazon and it's PERFECT! It's also smoothing and slimming and I feel so comfortable in it! Thanks friends!
three. I've had several people ask me about swim lessons! Thomas and Caroline are taking one lesson per week at Aqua-Tots Swim Schools…and have been loving it. We've been super impressed with the program and the kids get really excited for "swim lesson day." I was initially worried that 1. Caroline would be scared of the water and 2. Thomas would lose two contacts per week, but neither of those things have happened! Caroline is already jumping in and Thomas is keeping his goggles on!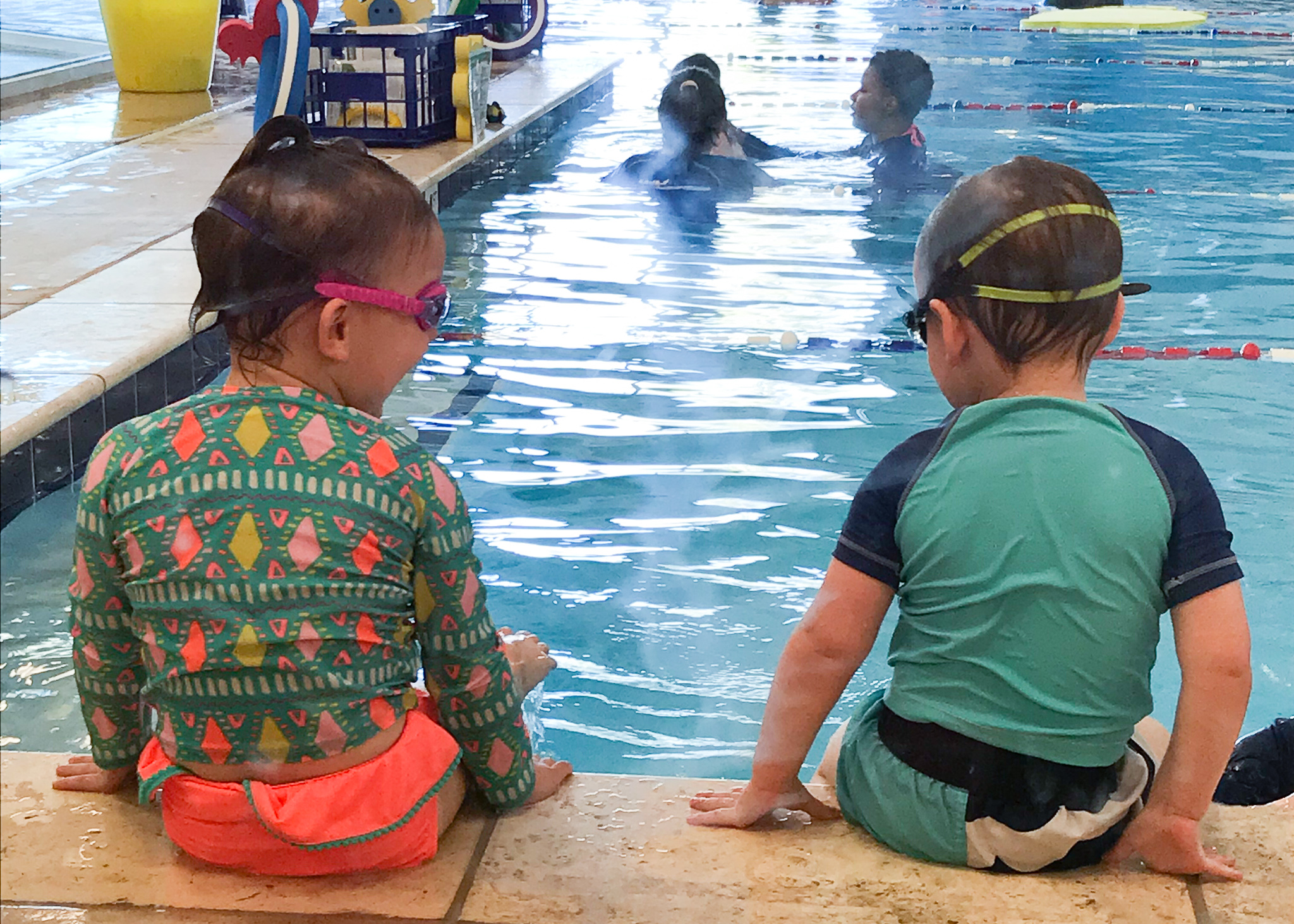 four. A few weeks ago my girlfriend Laura had me over for Korean Beef Bowls! They were so good that I made them last week. Matt was a huge fan and since this meal is so incredibly easy it will be going into our meal plan rotation!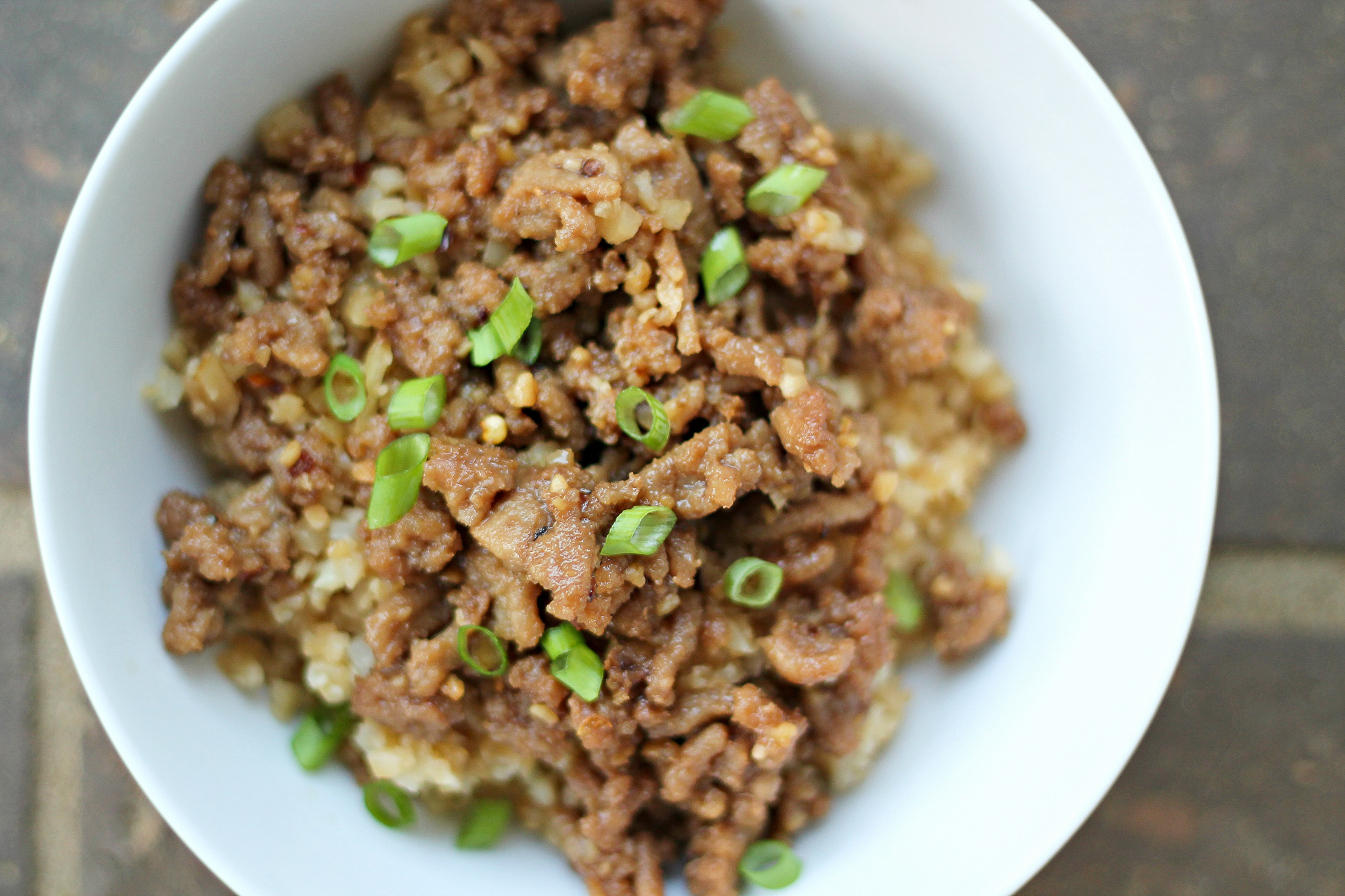 Korean Beef Bowls
Adapted from Six Sisters' Stuff
Ingredients:
1/4 cup brown sugar, packed
1/4 cup reduced sodium soy sauce
2 teaspoons sesame oil
1/2 teaspoon crushed red-pepper flakes, or more to taste
1/4 teaspoon ground ginger
1 tablespoon vegetable oil
3 cloves garlic, minced
1 pound ground beef
2 green onions, thinly sliced
1/4 teaspoon sesame seeds
*I adapted this by substituting the soy sauce with coconut aminos, ground beef for ground turkey and served on cauliflower rice!
Directions:
Heat a large skillet over medium heat and brown beef with garlic in the sesame oil.
Drain most of the fat and add brown sugar, soy sauce, ginger, salt and pepper and red peppers. Simmer for a few minutes to blend the flavors. Serve over steamed rice and top with green onions.
five. My skin has been freaking out lately with all the weird weather we've been having. My face needs ALL the hydration it can get so I've been trying to find moisturizing products to try. A few weeks ago I purchased this Hyaluronic Acid Serum after reading all the reviews and have been using it twice a day and like it. But WHAT ELSE do I need? Y'all tell me your moisturizing secrets! And nothing with SPF (I'm allergic)!