This year was our BEST Halloween yet!
I've mentioned a few times over the past several weeks how much more fun this holiday has become for us as the kids have grown — and it's been the most unexpected and exciting surprise. I totally thought the holiday "magic" would fade with age (and maybe it still will), but this year has truly been the best.
Moving into our new neighborhood is definitely the biggest contributing factor to our Halloween happiness this year. Since purchasing our home, almost every person we've met in the neighborhood has told us the same two things — you're going to LOVE summer swim team, and the neighborhood Halloween party is the best event of the year! And I can officially confirm both of those have rang TRUE!
Let's start with our spooky decor…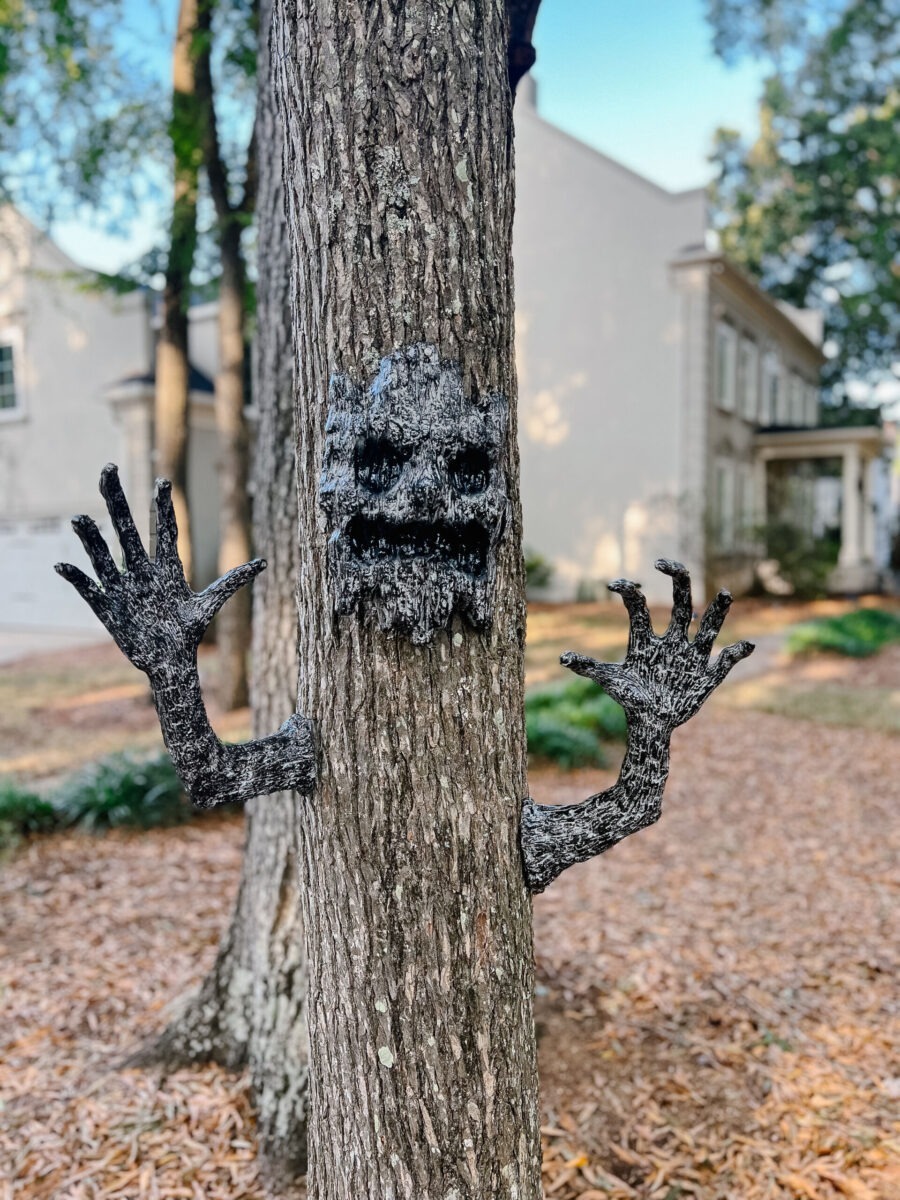 This year the kids really wanted us to kick it up a notch and go creepier, so we each let them pick out some decorations and they had a lot of fun with it. Shout out to Matt for hanging all the things and wrapping red cellophane around every light in the yard!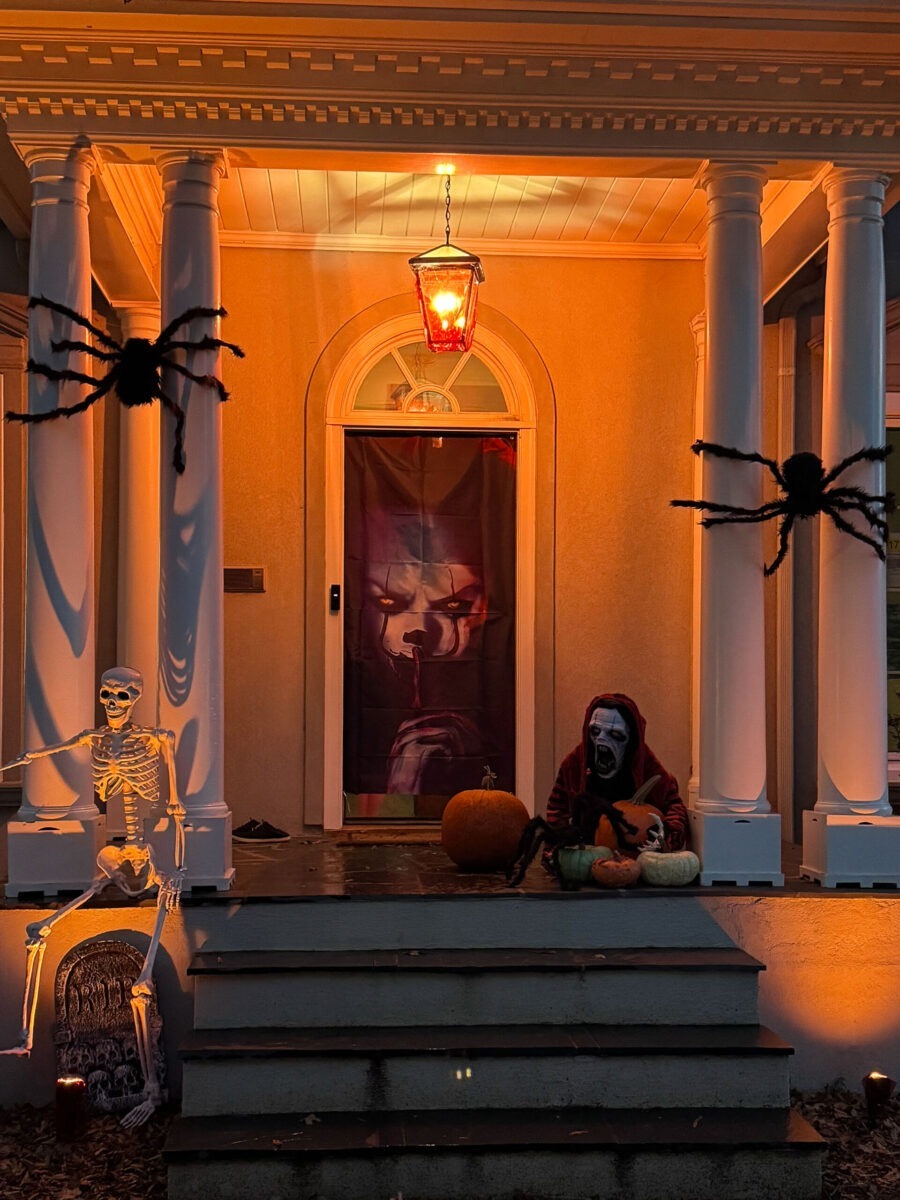 I put some fun Halloween touches throughout the house but really focused on our fireplace mantel since it's the center of our home and the kids LOVED it!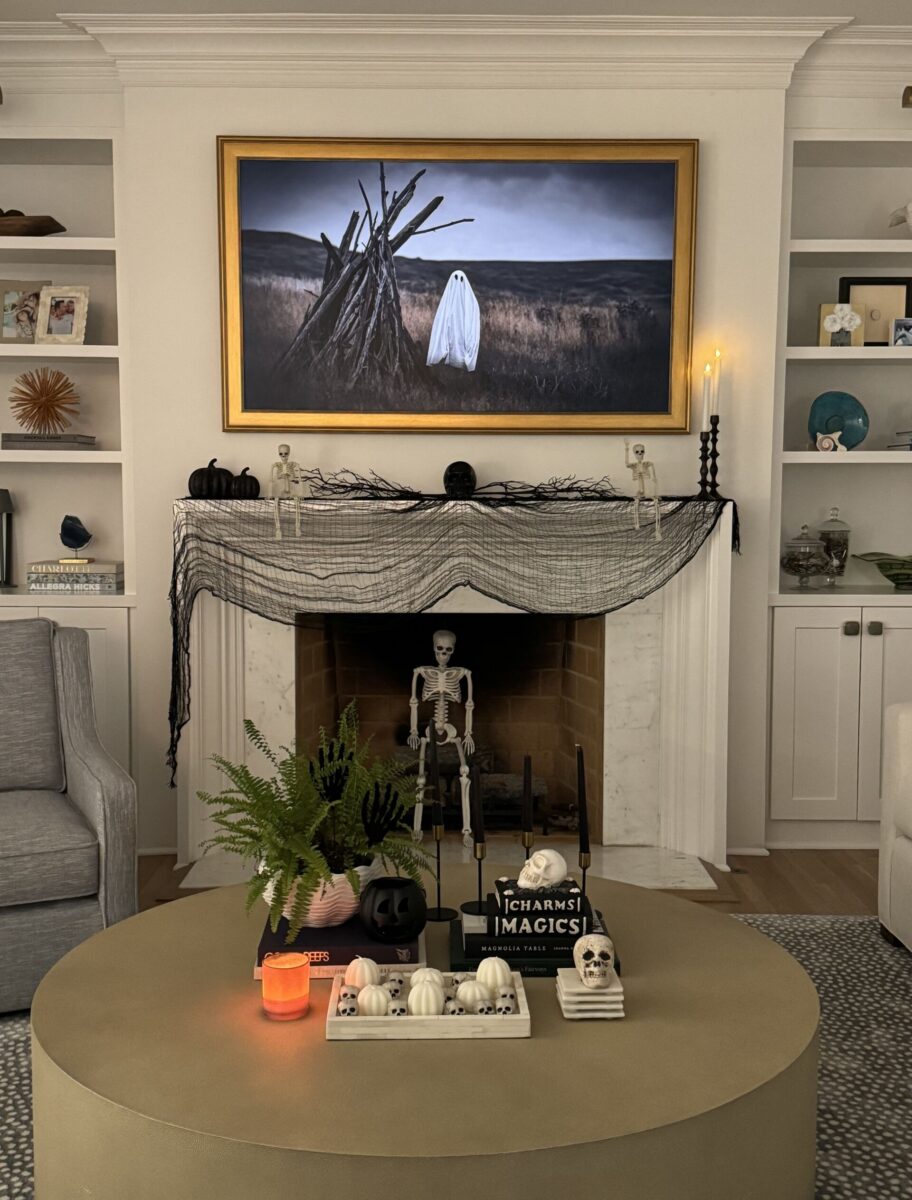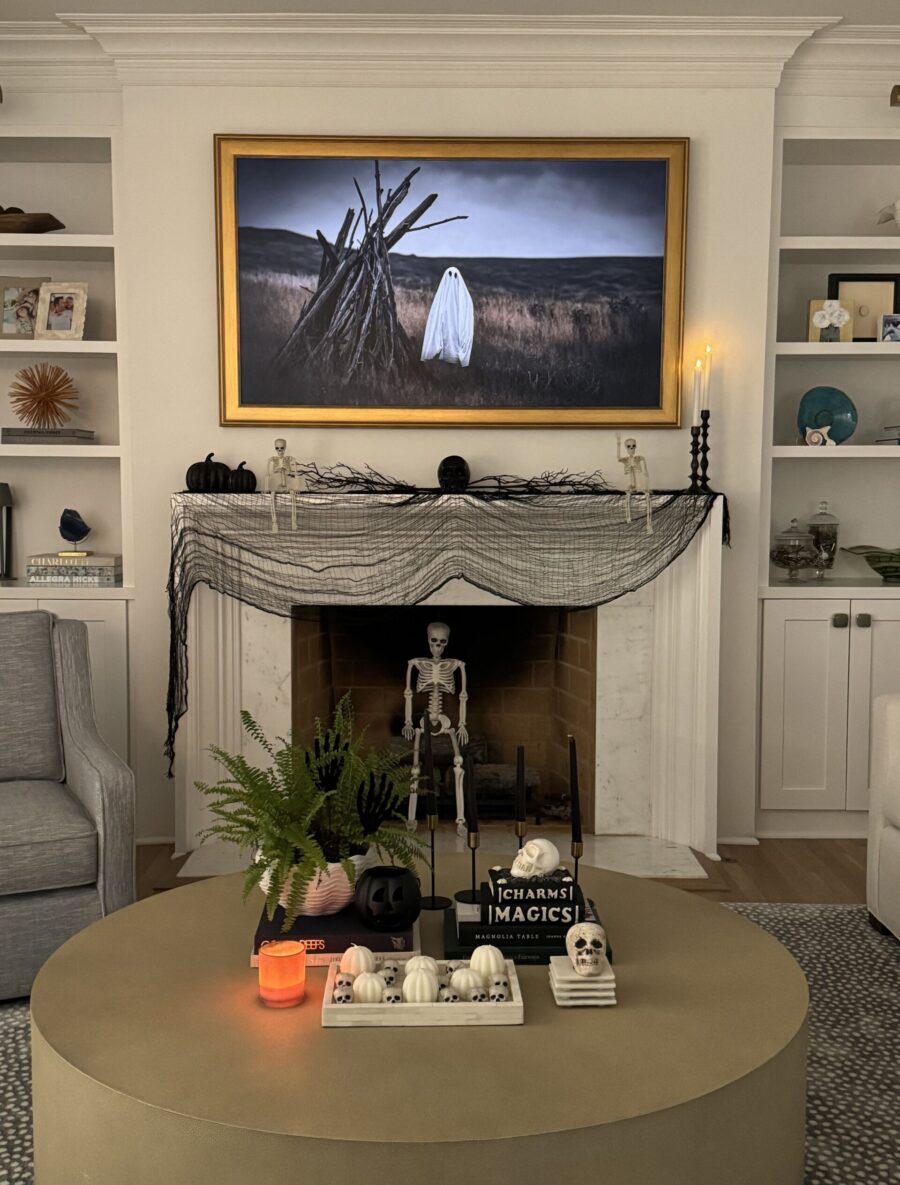 Up next, costumes!
We have had so much fun with our family costumes over the years and this year we went with witches & wizards! Technically it was my year to pick the costume (it rotates), but while we were shopping in the pet store the kids found the cutest witch costumes for both Sprinkles and Mabel…so it pretty much sealed the theme!
We wore our family costume to the big neighborhood Halloween party and it was a huge hit! Everyone looked so good in their outfits!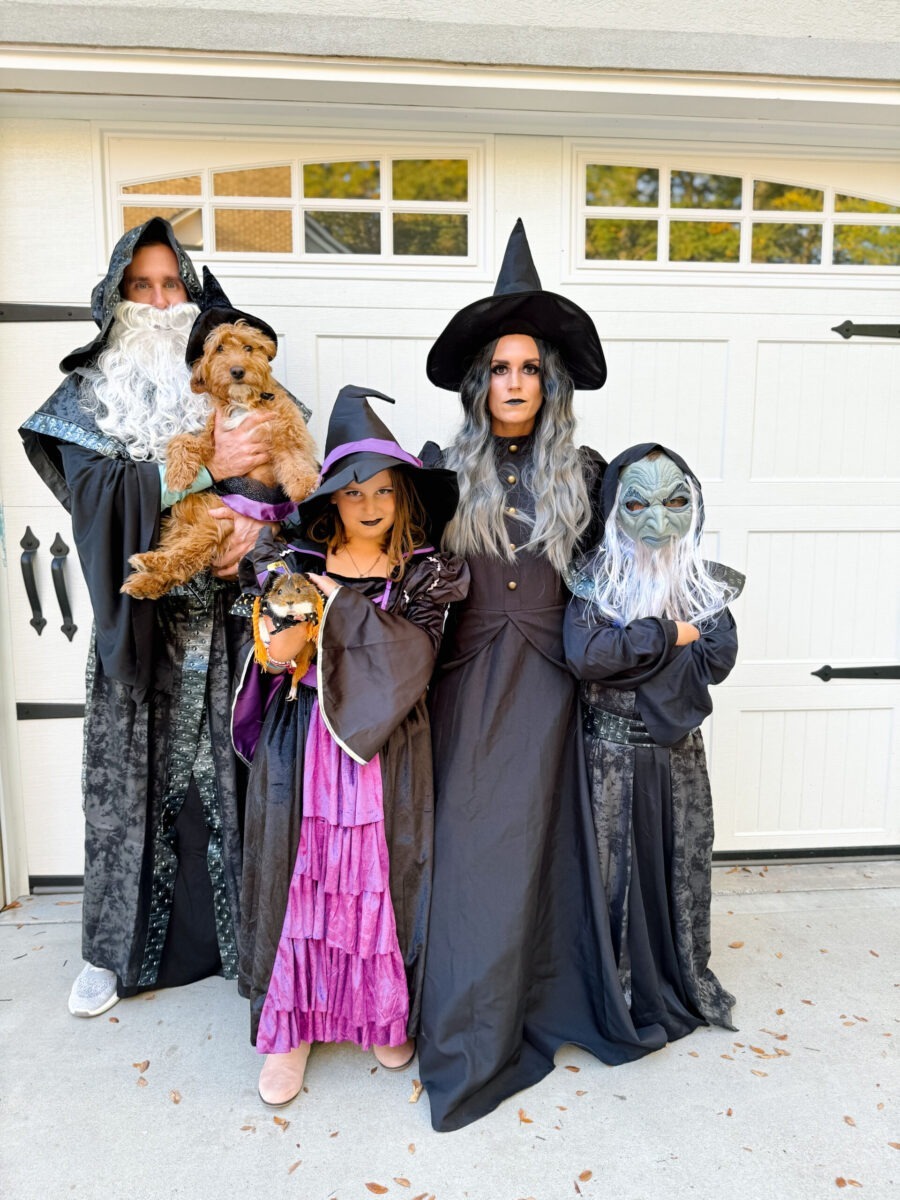 Halloween night was super fun and sooooooooo cold!
Per tradition, I made the kids mummy hot dogs for dinner before we headed down the street to a pre trick-or-treating gathering.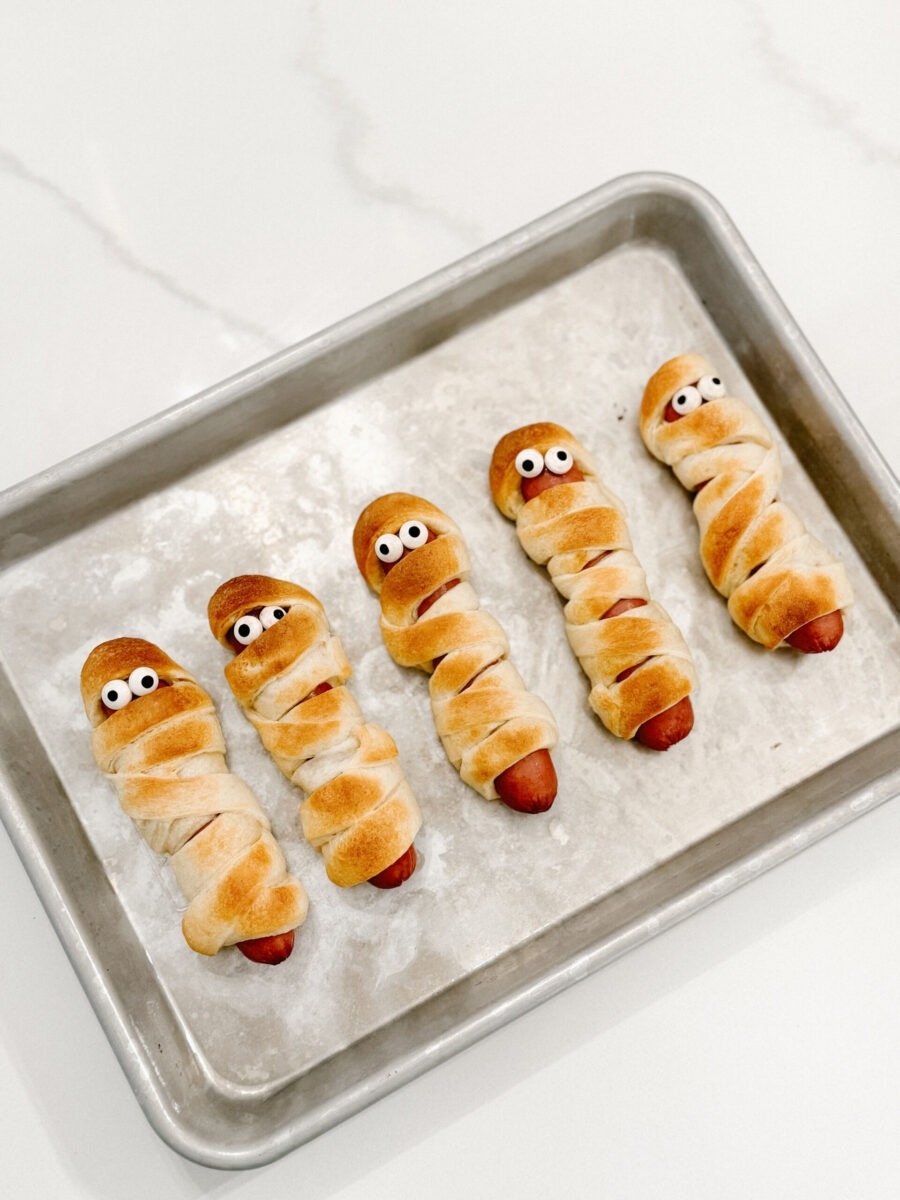 The kids were such good sports about the family Halloween costume, so we told them they could choose any costume they wanted for trick-or-treating. Caroline and several of her girlfriends on our street all wanted to be Cowgirl Barbie, and Thomas and several of his guy friends on our street went as Scream and other creepy masked characters.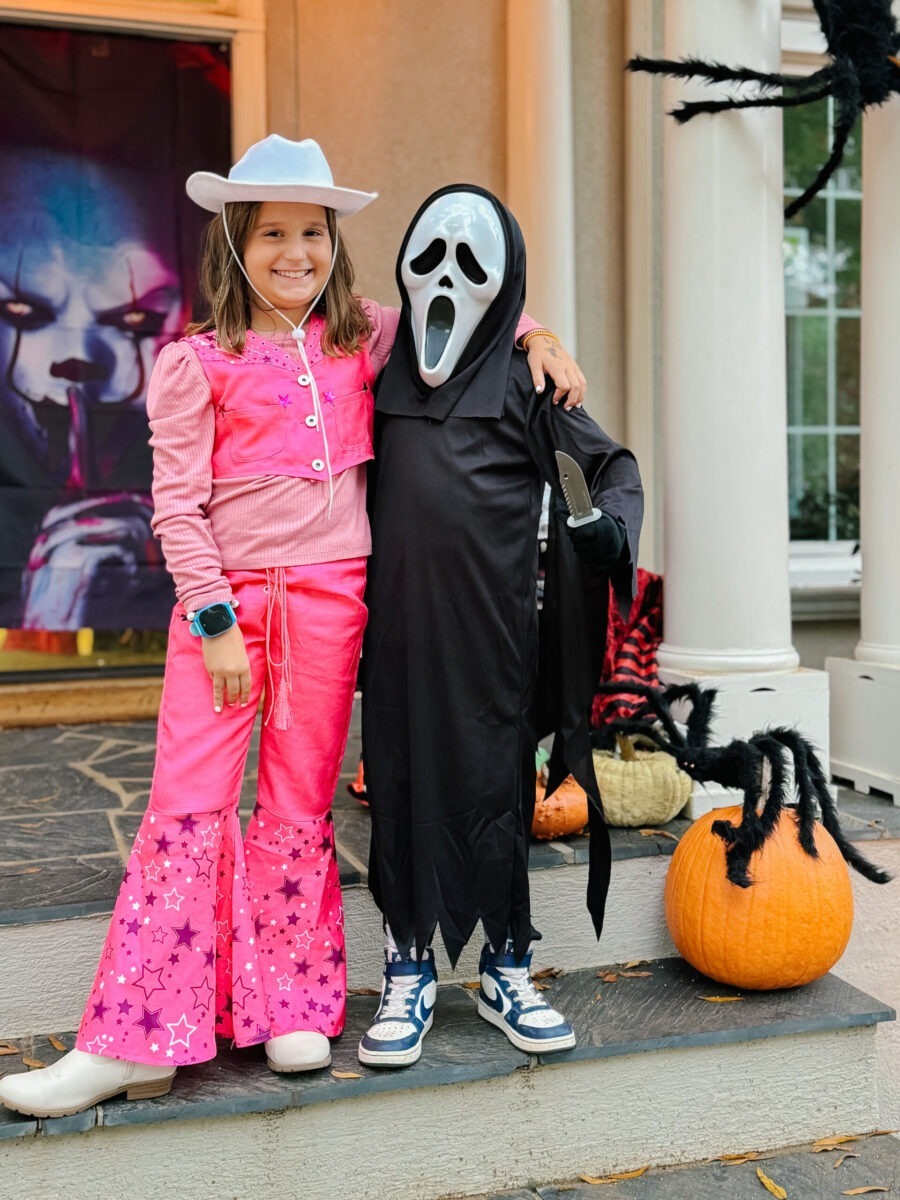 It was so cute watching the kids pal around with their friends in coordinating costumes. I love how quickly they have cultivated friendships in our neighborhood and seeing them all run around together warmed my heart so much.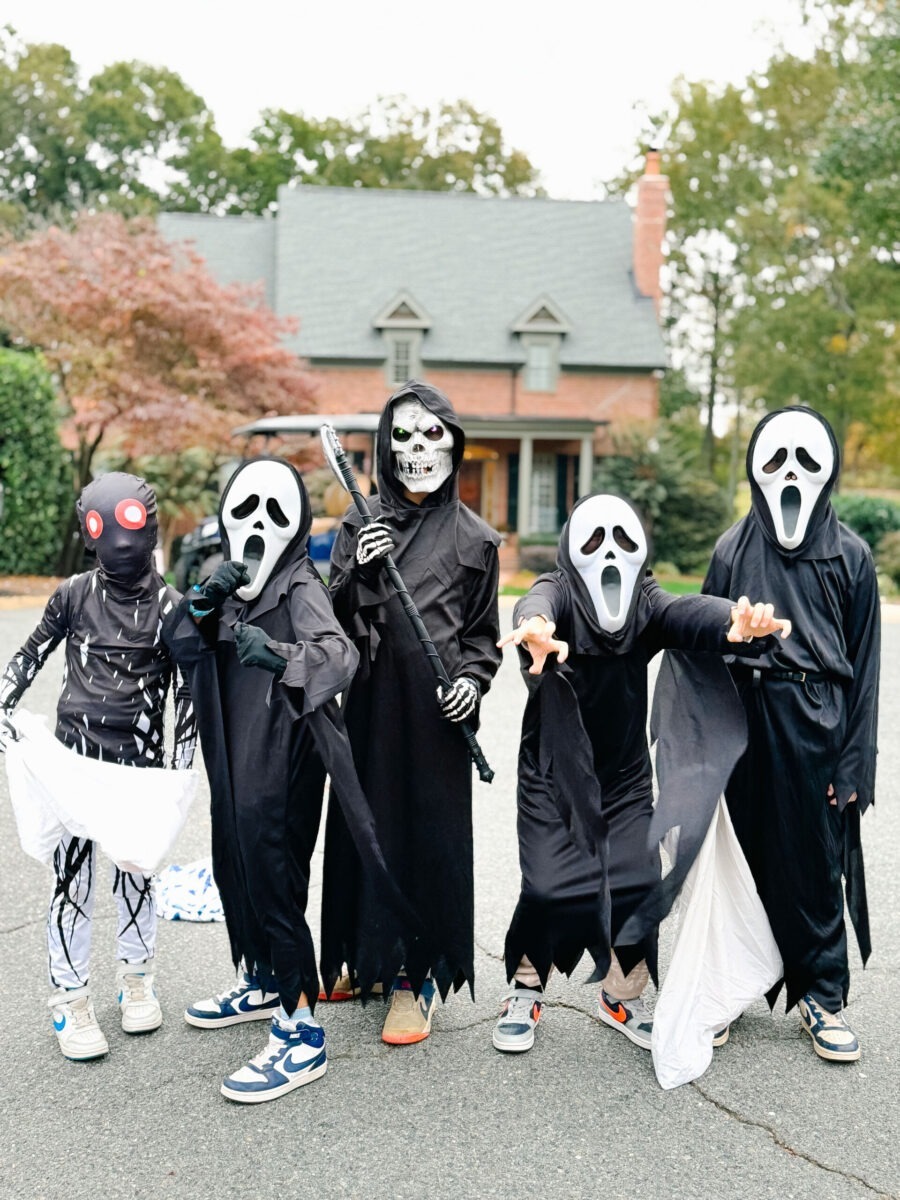 Thomas called it quits about an hour before Caroline was done so he could just come home and eat candy. And Caroline finished the night with a pillow case weighing 9-10 POUNDS of candy.
Once we got the kids in bed, Matt and I raided the Halloween buckets so we could eat all the 100 Grand bars before the kids discover how good they are.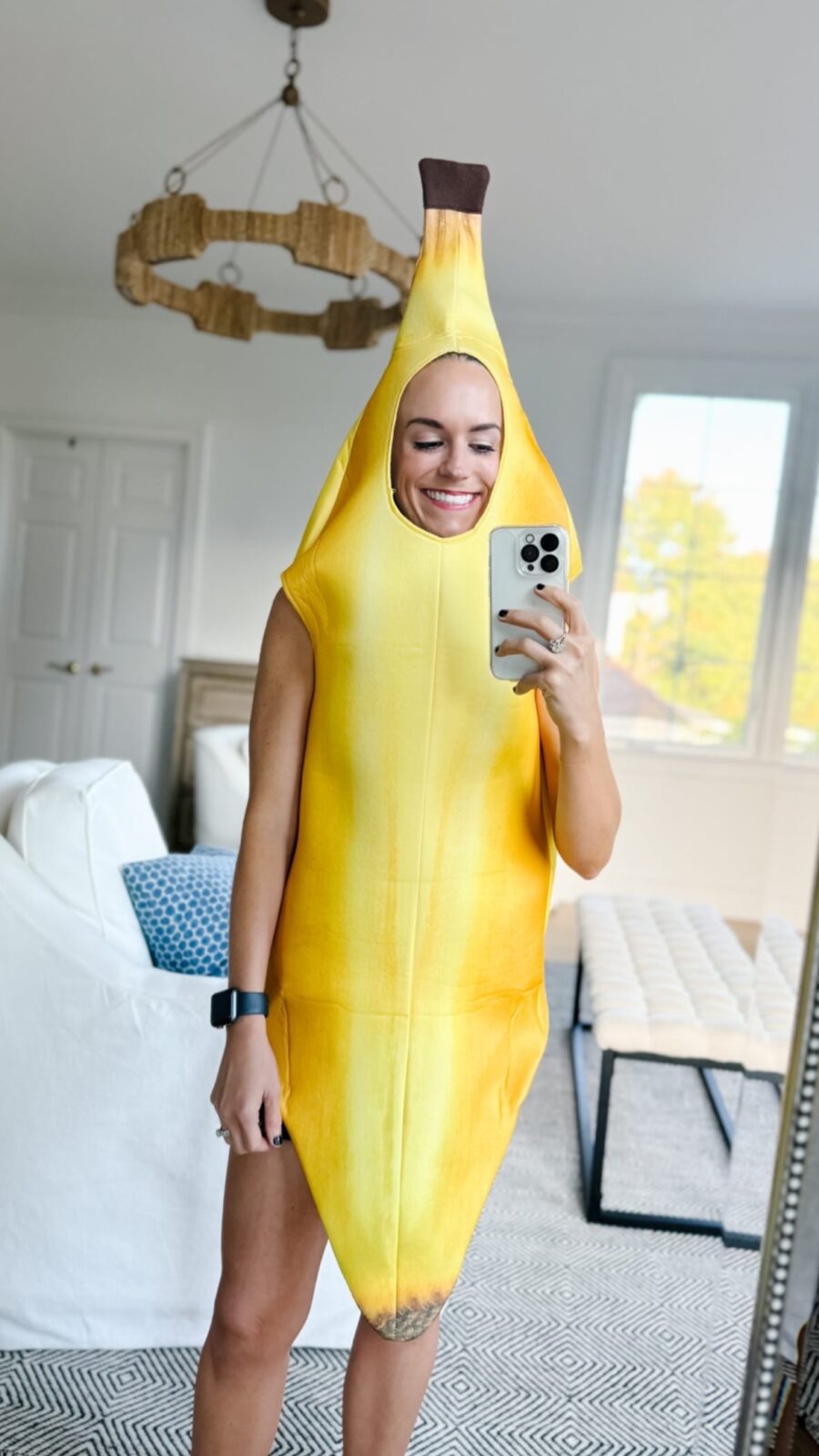 And that was a wrap on Halloween 2023! It was awesome, but I am so ready to move on to the next holiday!!!!