As promised, I have finally rounded up all the reader recommendations for super fast meal ideas for family weeknight dinners.
These were a little tricky to organize as I couldn't decide if I should categorize by cooking method (crockpot, sheet pan, etc.) or cuisine type! My hope is that this list is easy to scan and is categorized in a way that is helpful for your family meal planning!
Before we get down to the meal ideas for family dinners, I wanted to share a few tips that y'all submitted that I thought were brilliant.
Fast Dinner Tips
These aren't necessarily recipes, but ideas that I thought were really helpful…
Use the delay start setting for your oven
Cook in the AM and reheat
#1 kitchen appliance recommendation — The Breville Smart Oven Air Fryer
Order lunch special sushi rolls (store in fridge)
Grill chicken on Sundays and use it for salads and wraps all week
For quick chicken, Bare Nuggets were highly recommended. Can also use rotisserie chicken for many of these recipes too!
Sandwiches & Wraps
BLTs
Buffalo chicken (hot sauce with rotisserie chicken) wraps
Tuna melts
Caesar salad wraps
Sloppy Joes
Chicken nugget wraps
Crockpot BBQ chicken sandwiches
Tomato soup and grilled cheese
Ham and cheese sliders
Breakfast for Dinner
breakfast casseroles
Scrambled eggs and toast
Quiche from Fresh Market
Pastas
Tortellini with arugula + mushrooms and chicken with pesto
Crockpot ziti or oven-baked ziti
Chicken spaghetti in delayed bake oven
Costco tortellini with veggies and chicken sausage
"clean out the fridge" chickpea pasta + Rao's sauce + veggie
Cauliflower gnocchi skillet with chicken sausage, spinach, Rao's tomato sauce, top with parmesan
Meatballs
Pesto Chicken meatballs, add pasta or put on baguette
Meatball subs
Costco Italian meatballs with pesto
Slow cooker meatballs served with rolls & bagged Caesar salad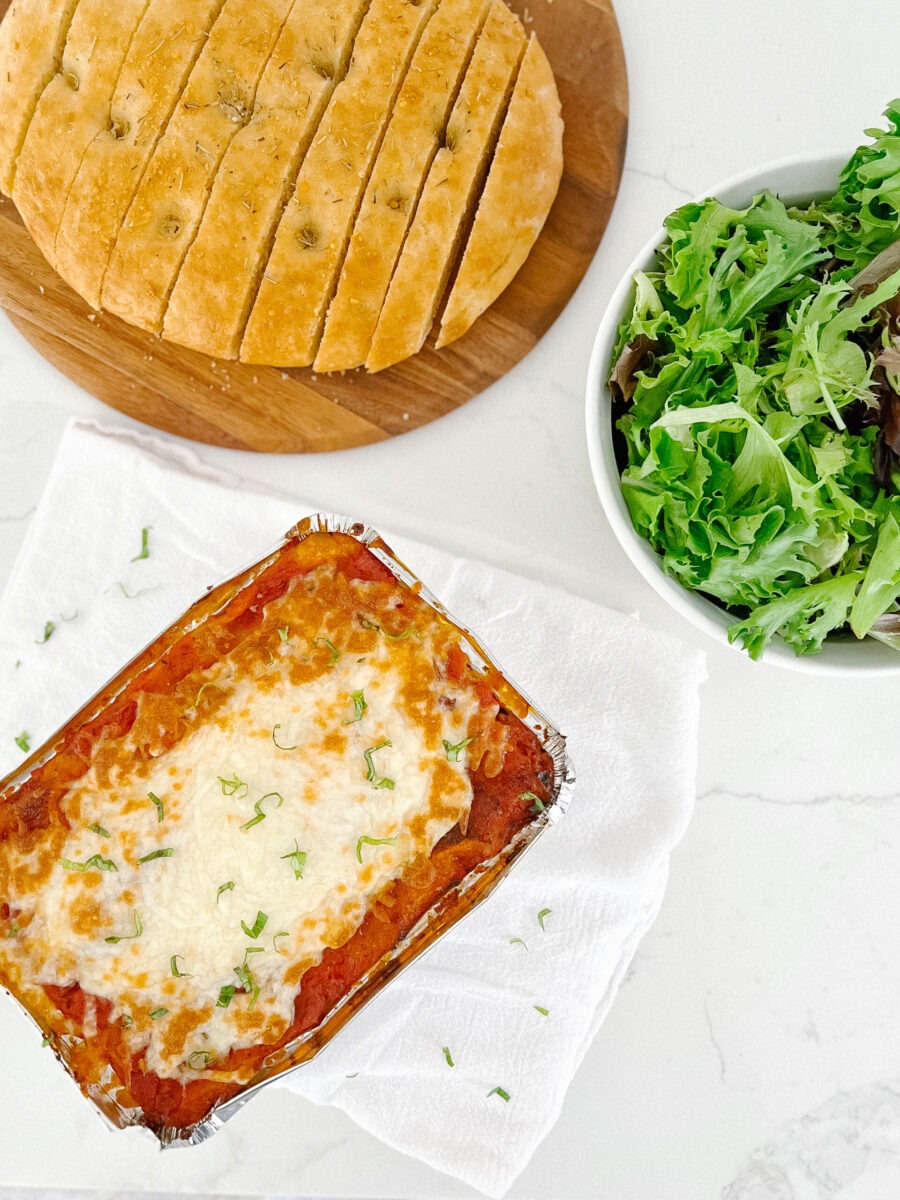 Soups/Chili
Veggie
Taco soup
Air fryer ravioli & tomato soup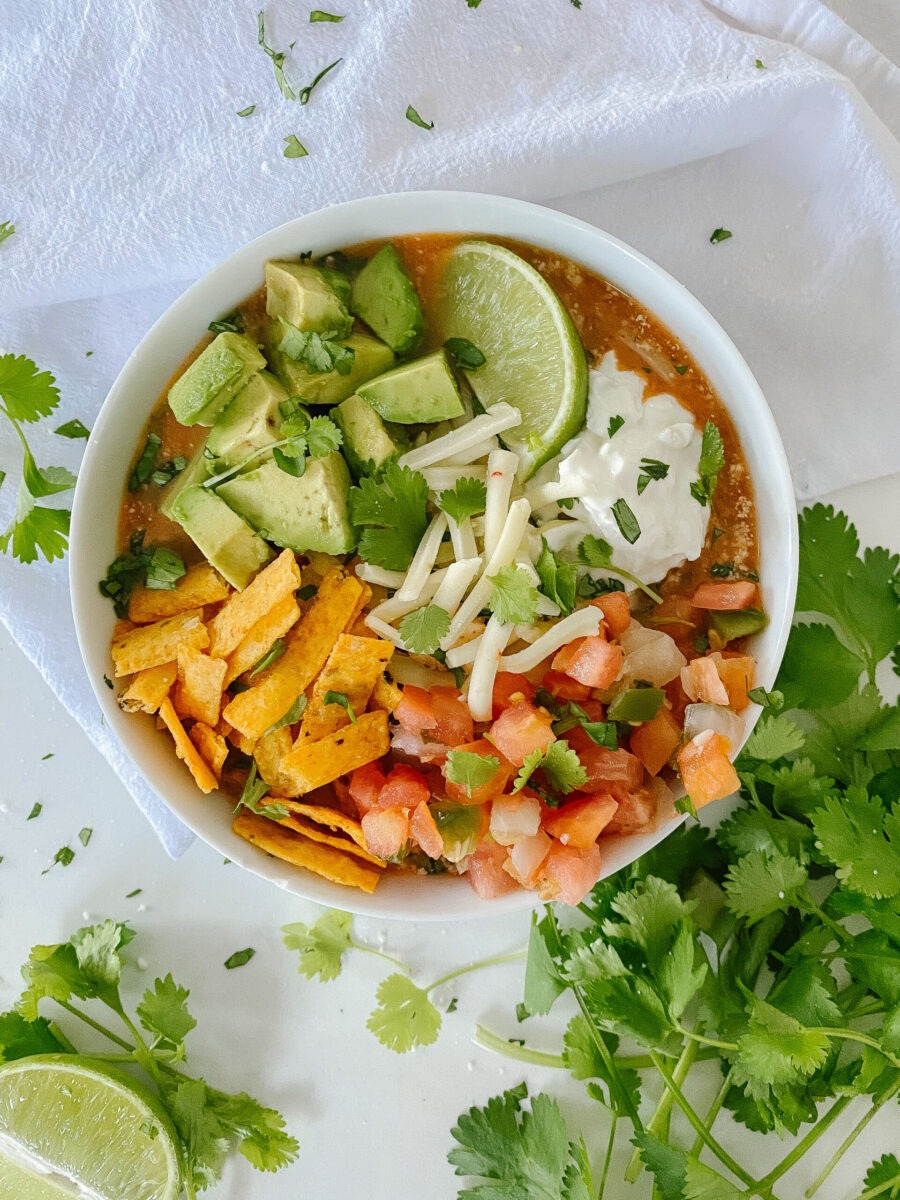 Quick Mexican
Shredded chicken tacos (can make in crockpot)
Tacos in a bag
Chicken fajitas
Sheet pan nachos
Crockpot enchilada casserole
Mexican Lasagna
Black bean burritos
Quesadillas/sheet pan quesadillas
Quinoa with taco seasoning, corn, onions, black beans with chips (can also serve as a wrap)
Pork carnitas with southwest salad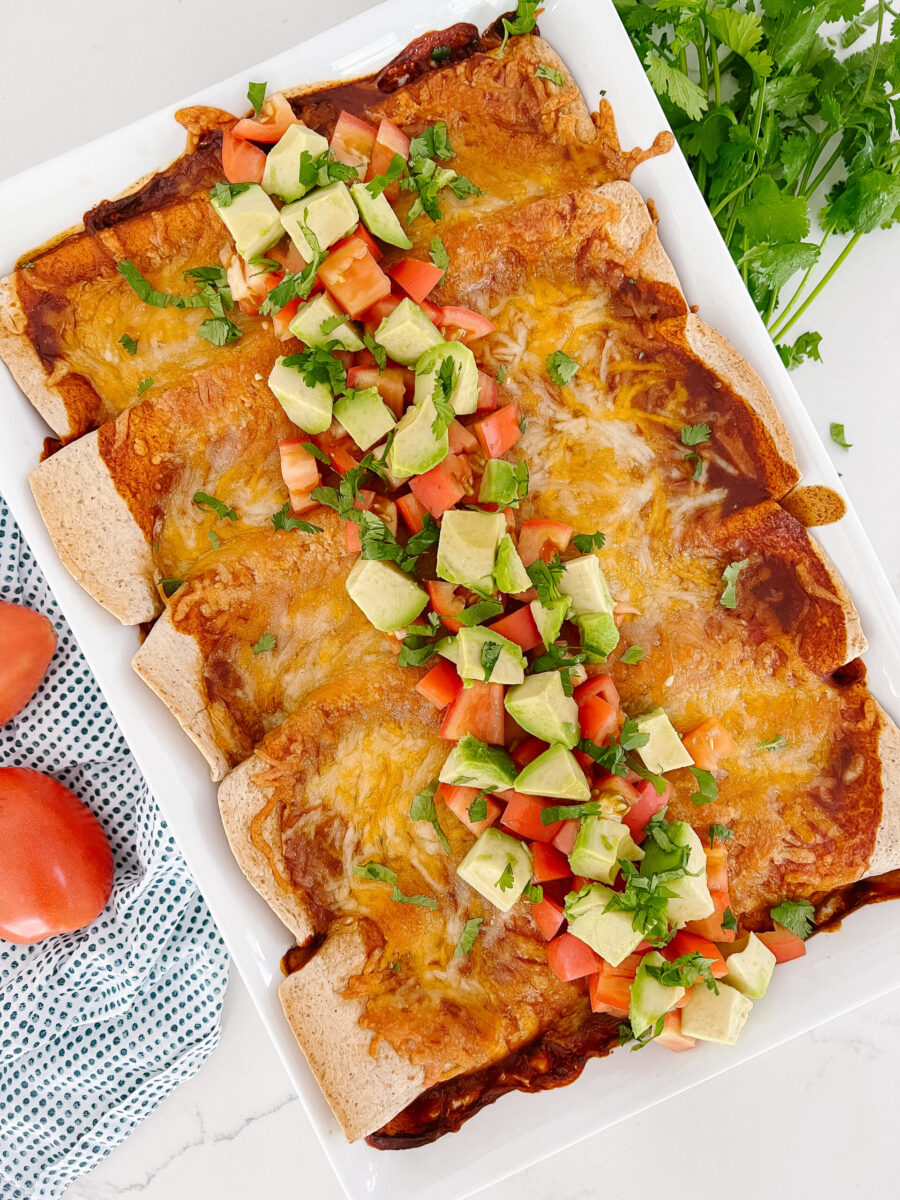 Salads
Salad kit with baked salmon
Chicken Caesar
Chicken salad pitas
Salads in a jar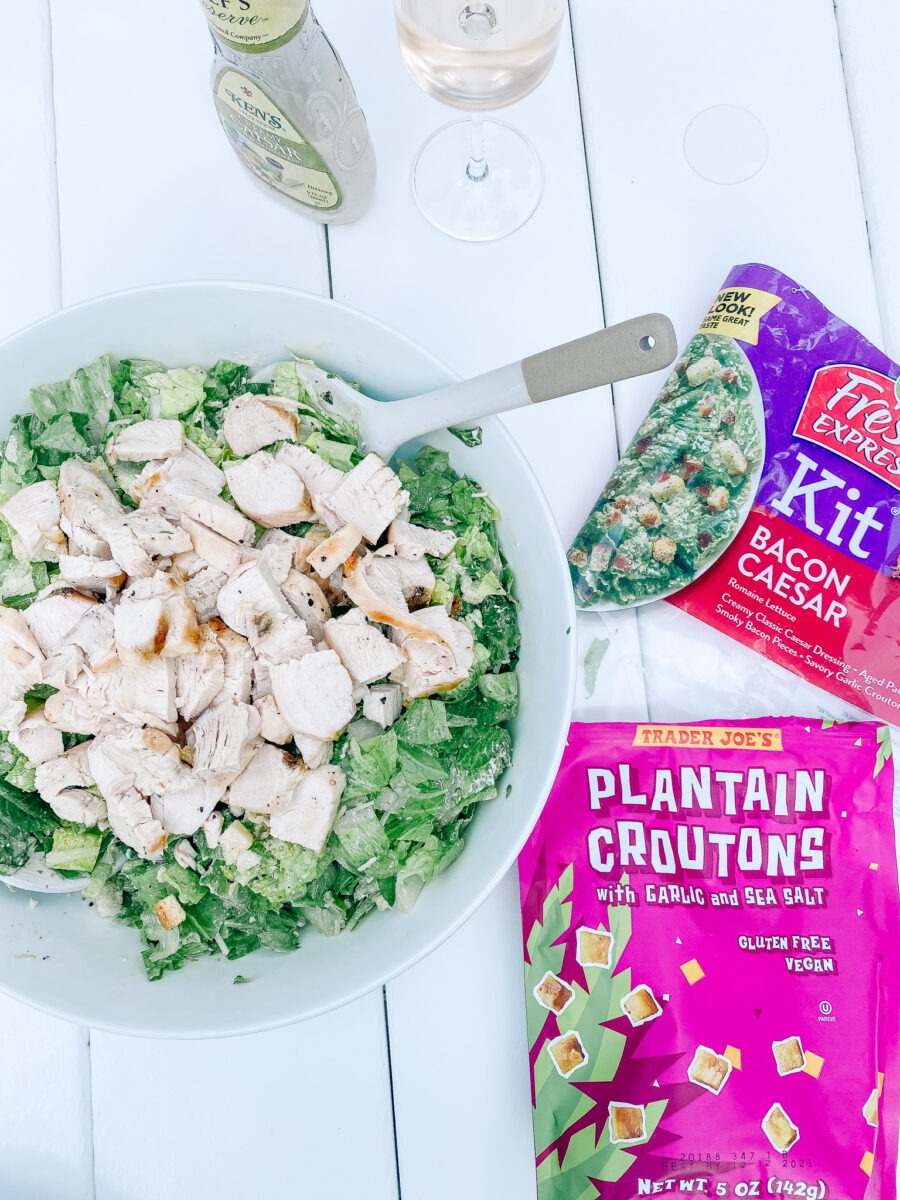 Bowls
Poke Bowls with 90 sec sticky rice, smoked salmon + spicy mayo
Salmon rice bowls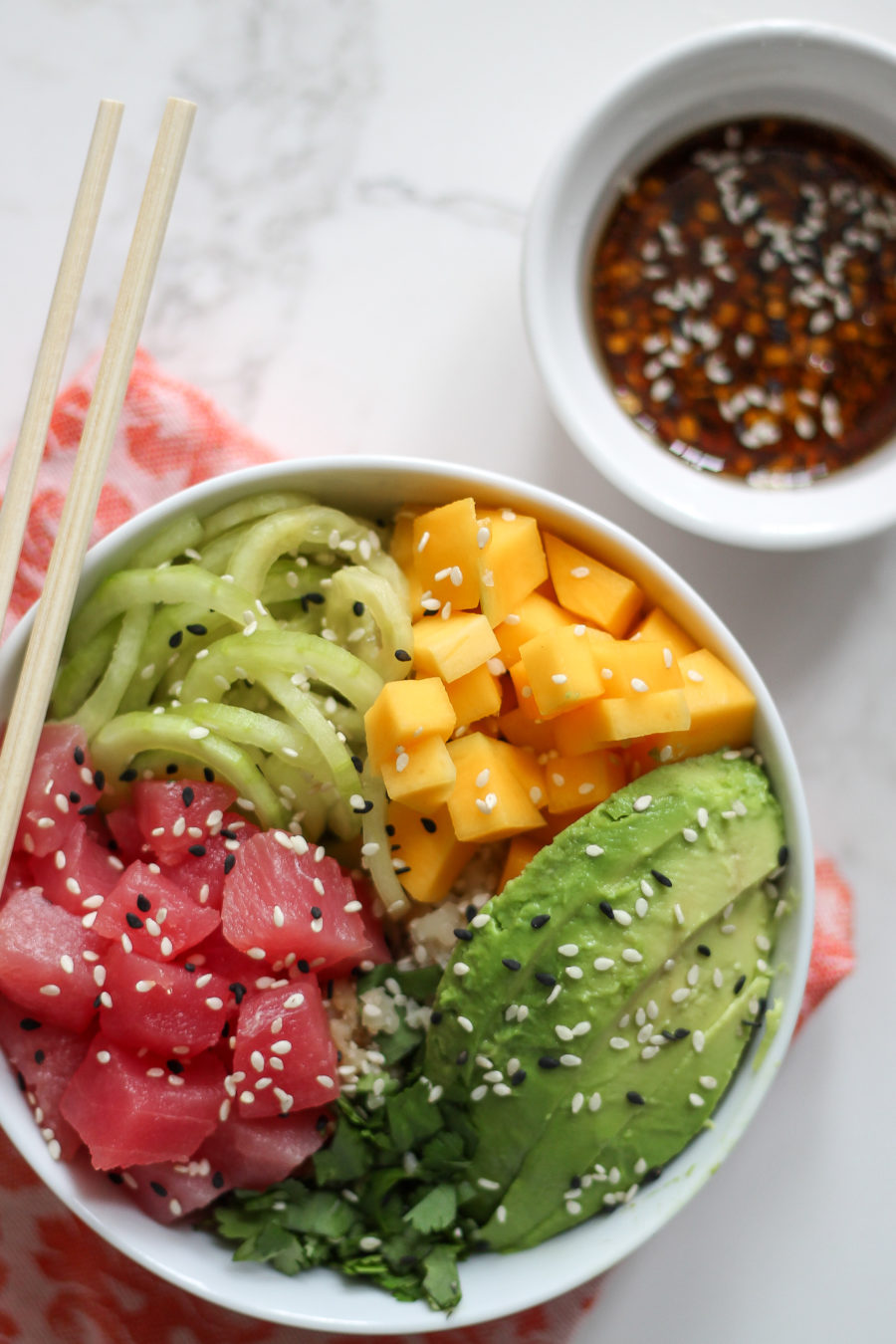 Trader Joe's
Trader Joe's cowboy veggie burgers
Trader Joe's gyro meat pitas
Trader Joe's teriyaki chicken with minute rice and steamed broccoli
Other Ideas
Turkey meatloaf
Rotisserie Chicken for salads, wraps, or serve with veggies
Baked teriyaki pork chops with quick steamed rice, frozen broccoli and pineapple
Italian sausage with peppers onions, zucchini and garlic bread
Diced chicken sausage sauteed in sesame oil + veggies + rice
Pizza bagels
Beef bottom roast with 2 packets onion soup mix + 2 cans cream of celery
Kale chips (bake in oven) + chicken + fruit
Fancy instant ramen from Whole Foods — just add some fresh veggies fresh stuff
Hot dogs + burgers
gyros meat from costco with couscous, cucumbers, tomatoes
pork shoulder — cook on low heat _ use for tacos, sammies, pasta sauce all week
Make ahead Bisquick cheeseburger pie (turkey burger)
Cauliflower stir fry rice with chicken sauteed ahead of time
Marinated chicken to throw on grill as soon as we're home for salad
Crockpot baked potatoes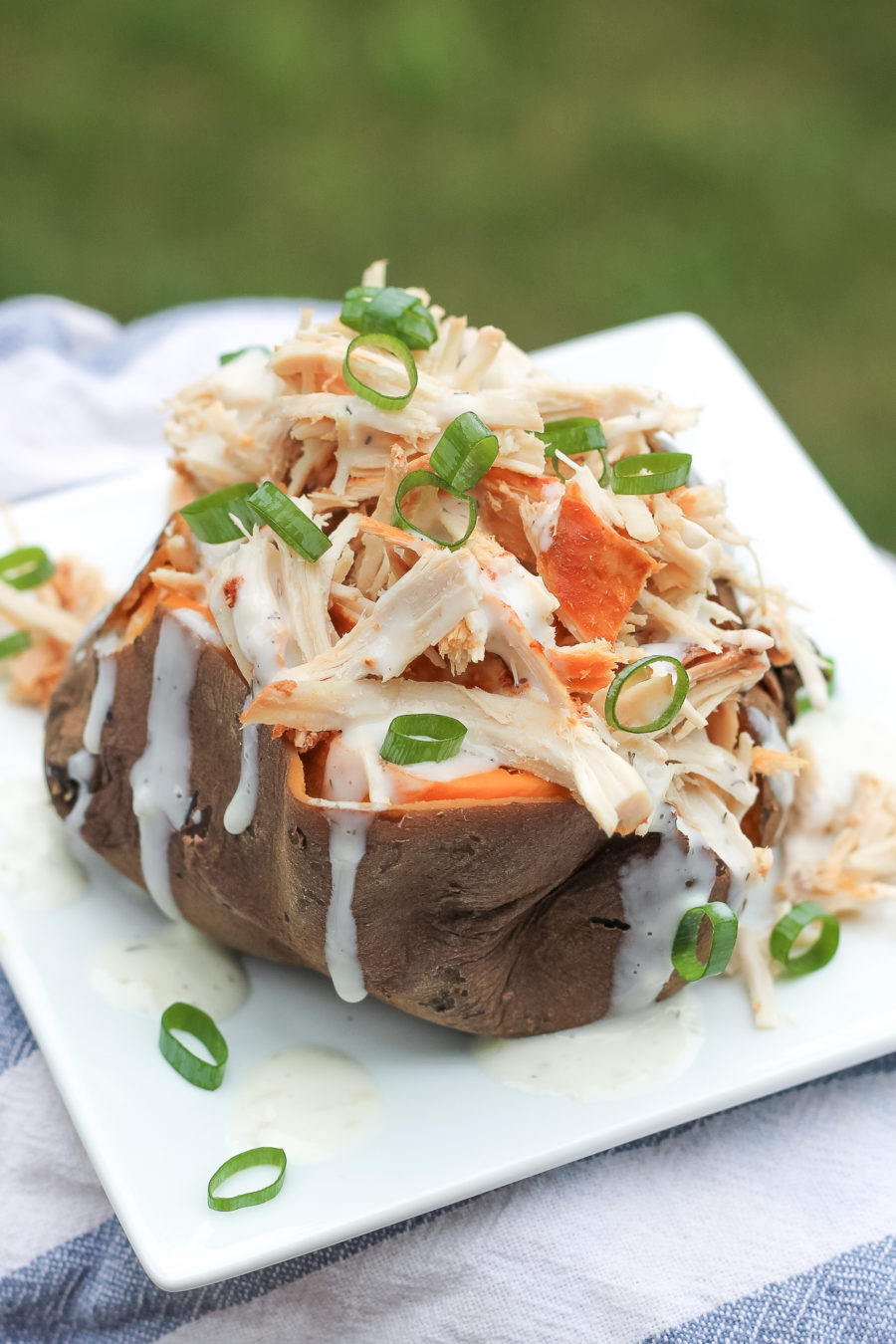 I hope this list of meal ideas for family dinners helps you find a new delicious dinner to add to your busy weeknight rotation!
Posts You May Also Like