We've been getting creative hanging out with friends and family through FaceTime and Zoom lately. I am so thankful for these social platforms right now and thought it would be fun to round up some virtual game options you can play with friends — and our favorite cocktails to go with your game night!
— VIRTUAL GAMES —
Let's start with games! I had so much fun going through all of your recommendations on my Instagram poll! As promised, I'm rounding up the 10 most popular games for playing with friends. A ton of you recommended purchasing games from Jackbox, where you can purchase single games or party packs!
10 Virtual Games to Play
Fibbage: A lying, bluffing, fib-till-you-win trivia party game. Fool your friends with your lies, avoid theirs, and find the (usually outrageous) truth. Your phone or tablet is your controller!
Evil Apples: A filthy and hilarious mobile app from the creators of Evil Minds and Dirty Birdy inspired by the popular party game Cards Against Humanity.
Quiplash: The gut-busting battle of wits and wittiness! Just use your phone or tablet (no controllers needed) to answer simple prompts like these: Something you'd be surprised to see a donkey do, A double rainbow doesn't have gold at the end of it. Instead, it has ______., A better name for France.
Zoom Pictionary: The goal of the game is to draw a picture without using any letters, numbers, words, gestures, verbal cues or nonverbal cues, and your teammate has to guess what word corresponds to the picture being drawn. To use Zoom's whiteboard, you'll want to click the share screen button located in your meeting toolbar, select the whiteboard, and click share. You can use this free Pictionary Random Word Generator.
Drawful: Each player receives a weird and unique prompt that they must try to draw on their mobile device (without the aid of an eraser). After each "artist" presents their work, everyone else anonymously submits a title that could fit this bizarre drawing. Your goal is to somehow find the correct prompt while fooling other players into selecting your decoy answer.
Zoom Charades: One player draws a card then pantomimes this clue, and their teammates attempt to guess the mystery word. Each correct guess scores a point and these points are tallied after a predetermined number of rounds. There's a free Charades app available in the App Store and Google Play to assist, but it's just as easy for each team member to have a timer and word generator open in a separate tab during play.
Trivia: Have each team prep questions or read from trivia cards you already own!
Houseparty: A free app that lets you connect face-to-face with friends. The app accesses friends in your mobile contact list, Facebook or Snapchat and automatically links with friends in those lists who have Houseparty accounts. Inside the app there are games you can play!
CodeNames: Code Names is a game of guessing which "code names" (words) in a set are related to a hint-word given by another player. Players split into two teams: red and blue. One player of each team is selected as the team's spymaster; the others are field operatives. You can play online with friends HERE. You can find the game here at Target / Amazon / Walmart
Zoom Scattergories: Players must use a preselected letter of the alphabet (this letter changes every round) to start each answer to the given clues. A timer adds a little pressure to mix. Swellgarfo offers a question template already in place, a built-in timer, and a random number generator to boot. One player will need to share the Swellgarfo screen with other players and everyone will need to record their answers on scratch paper.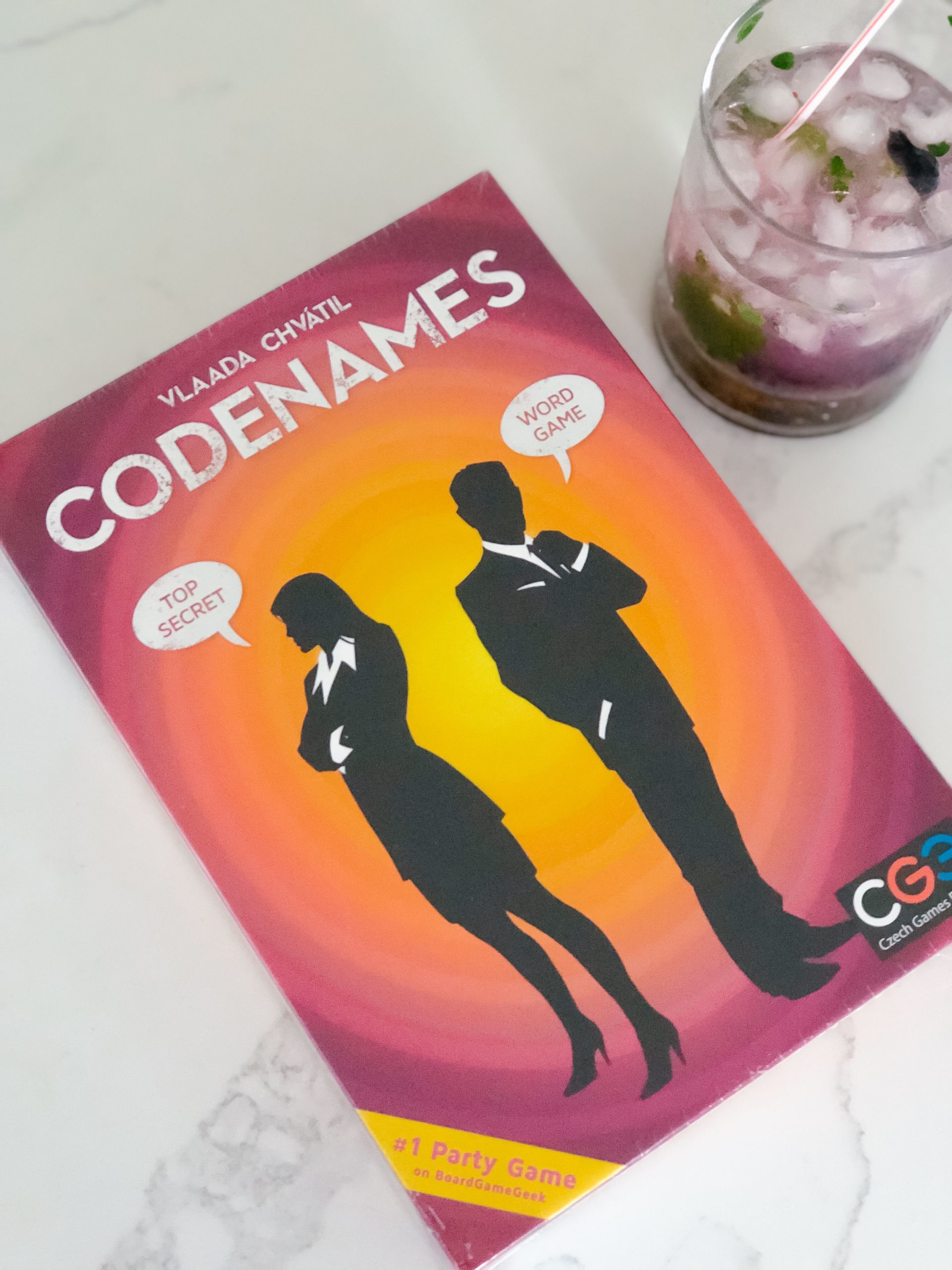 — COCKTAILS —
A few of our favorite cocktails to accompany your game night!
This has been my go to cocktail year-round since my friend Lisa made me one last summer at the beach. I've been hooked ever since. This tasty tequila drink is light, refreshing and immediately takes me back to vacation. The original Paloma recipe includes 3 parts grapefruit soda to one part tequila, but this recipe has a skinny twist…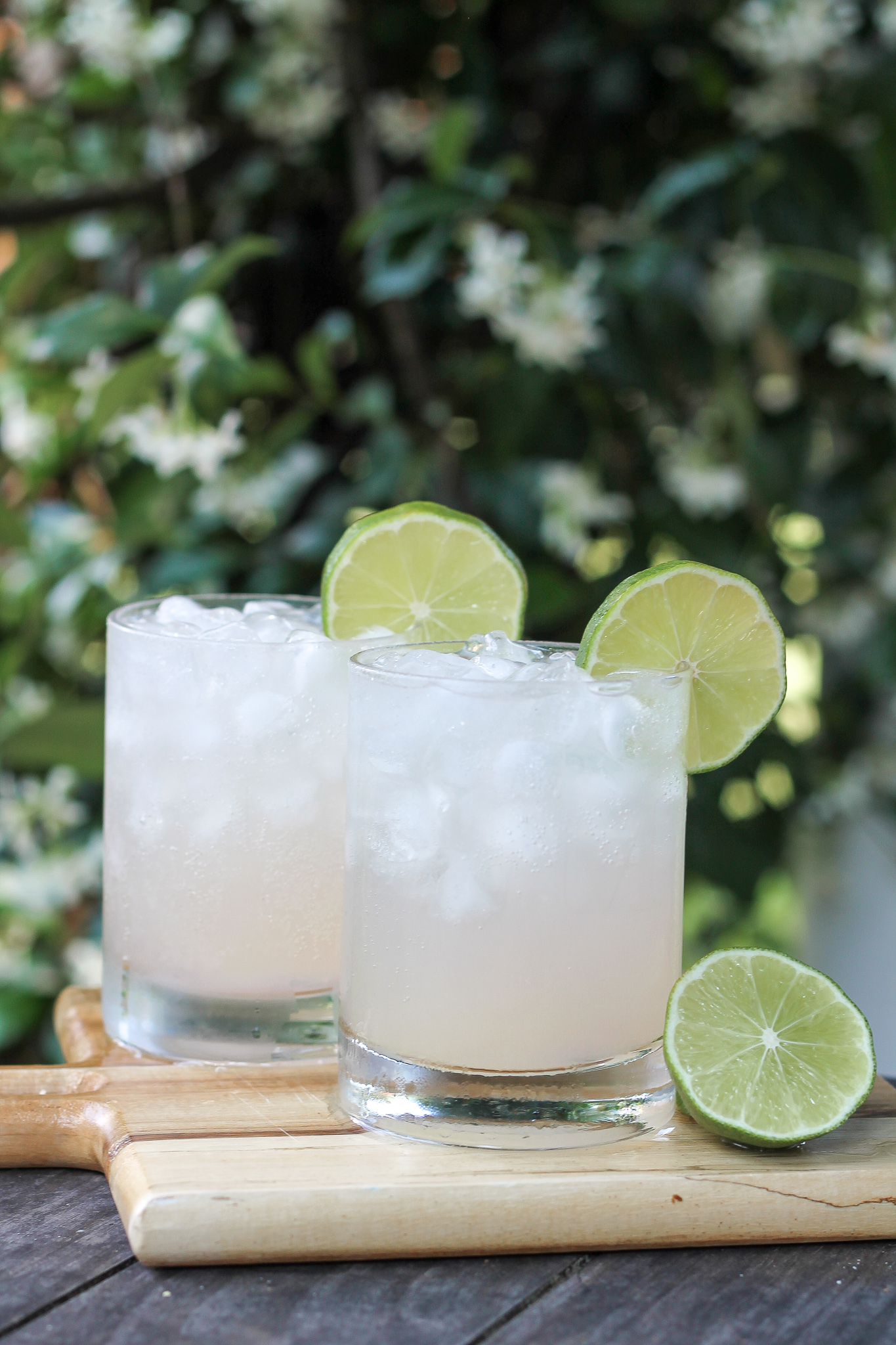 This was my 2018 summer cocktail. It is SO refreshing and delicious.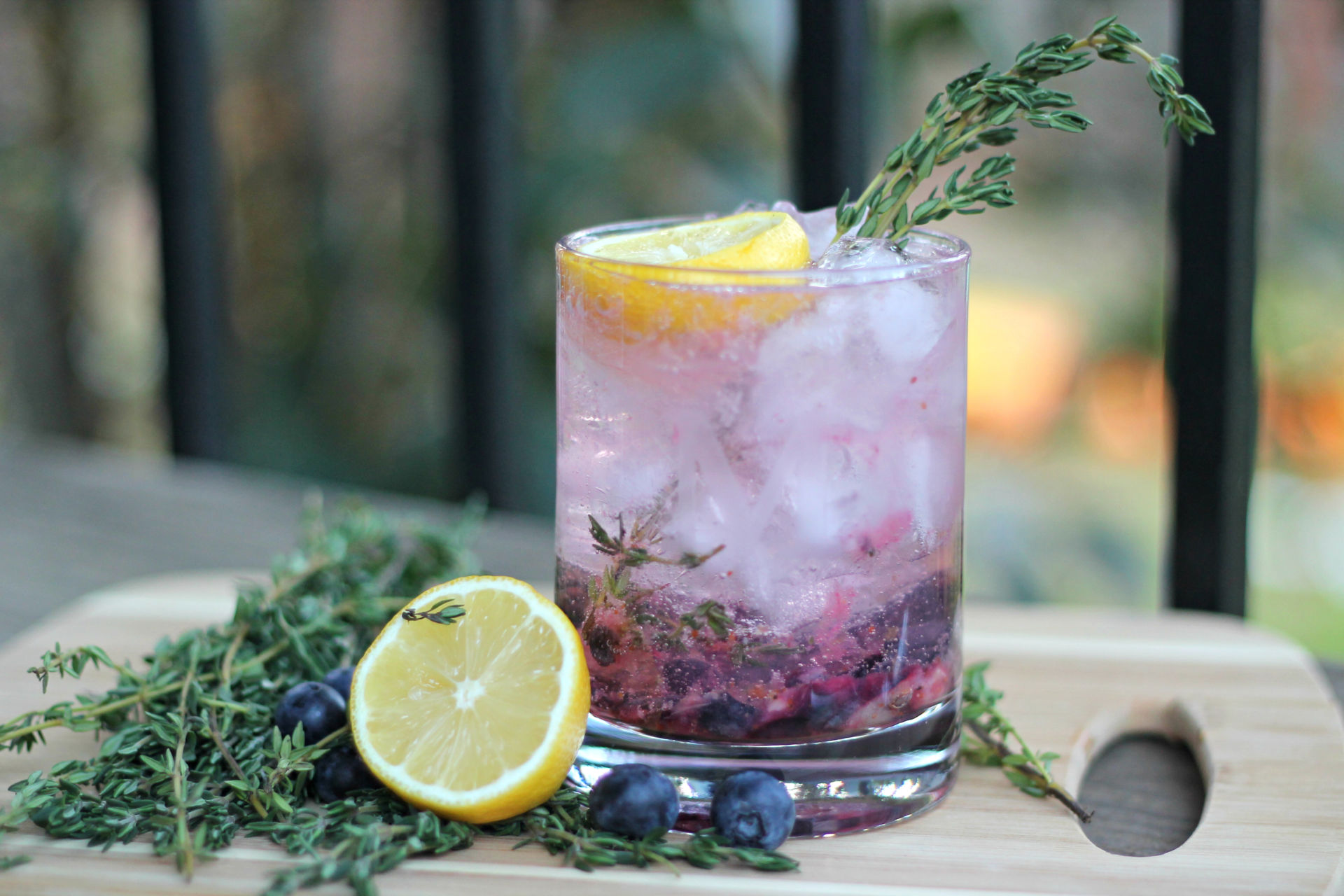 This is one of our go to signature cocktails for summer parties. It is always a huge hit!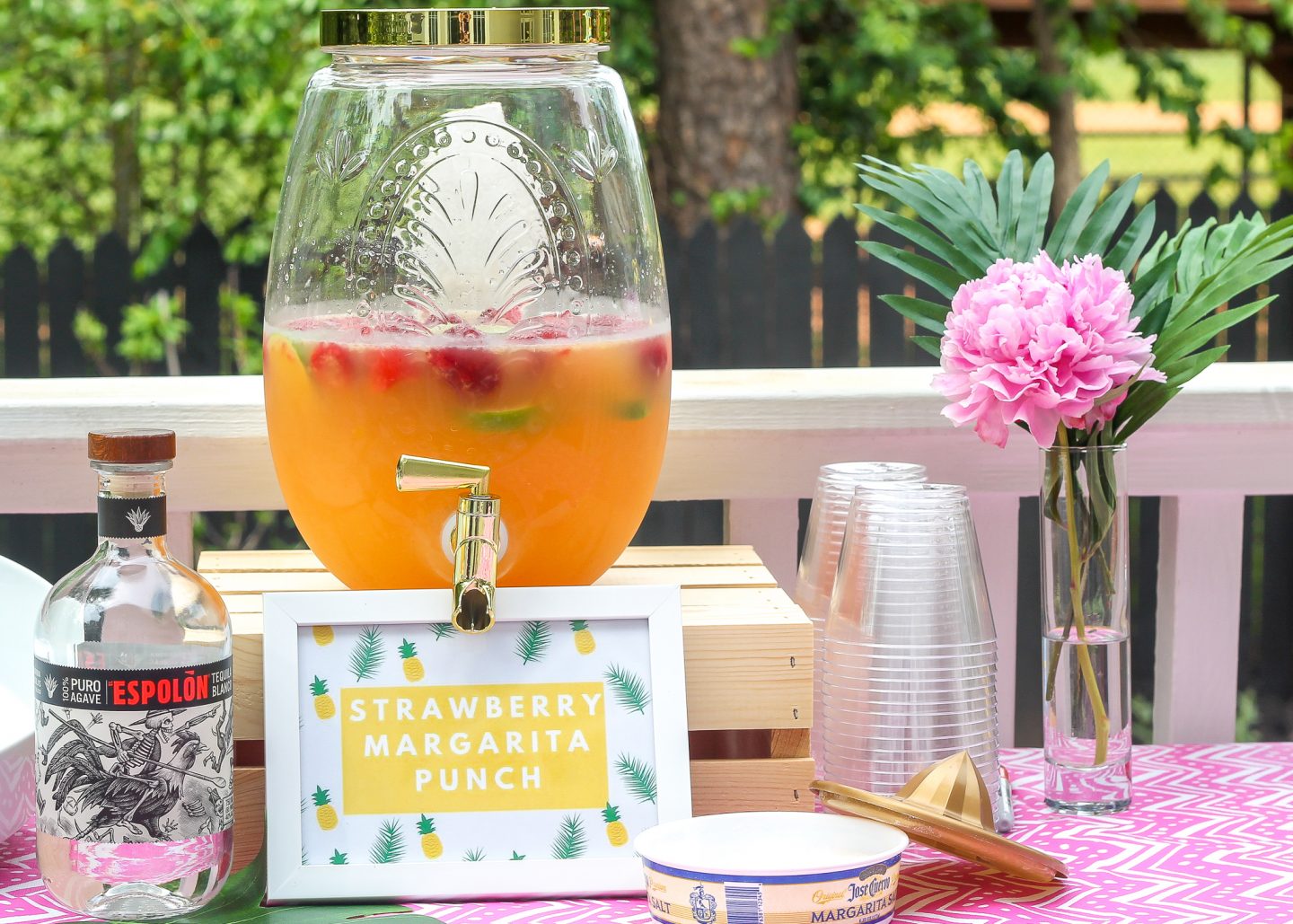 This recipe goes back a few years and is one of my favorite cocktails to drink poolside. If I'm being honest though, I've replaced the homemade lemonade with Chick-fil-A lemonade and then added the fresh herb sprigs.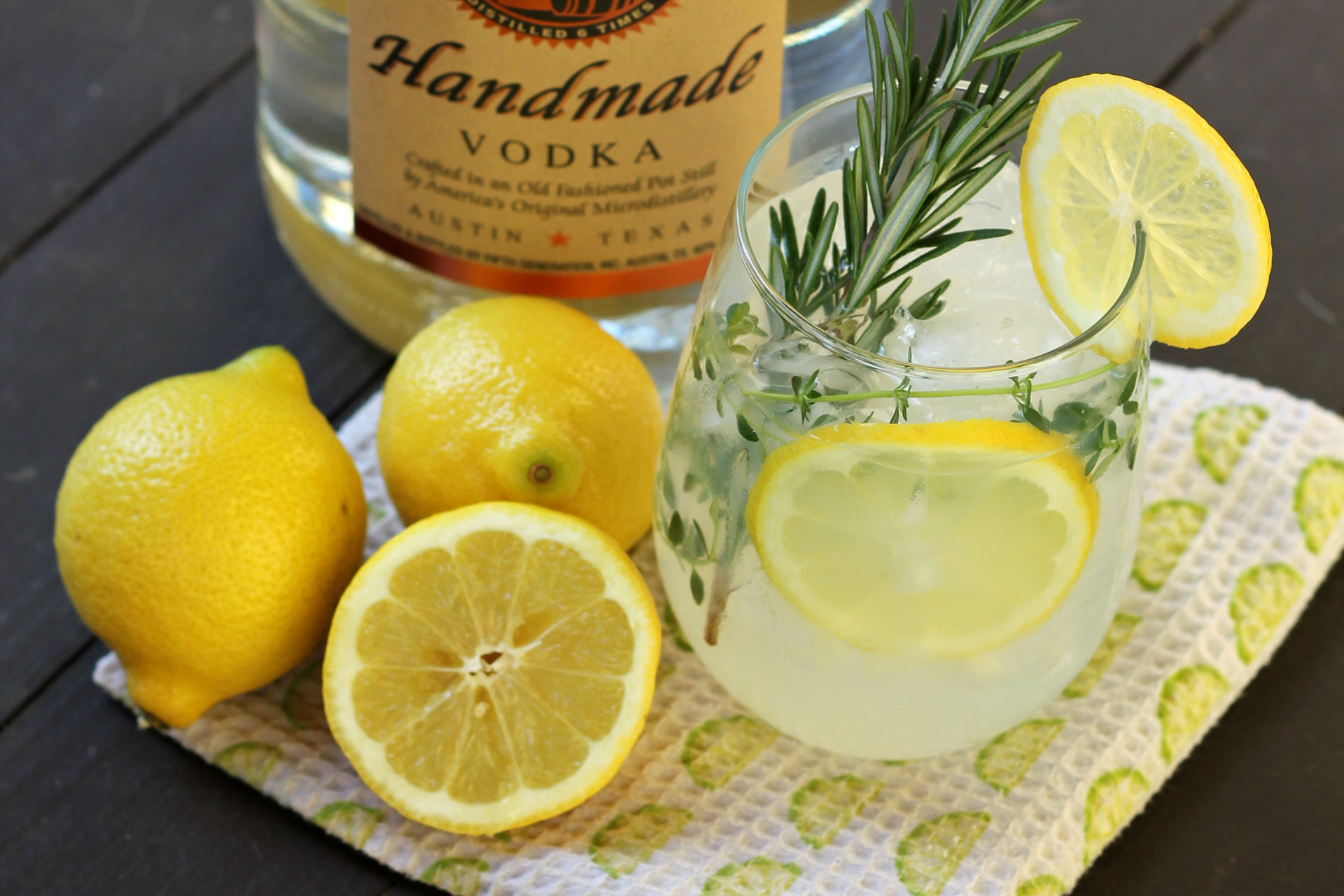 You may also be interested in my At Home Date Night & Favorite Games post!
*consider pinning to save for later