While we were down in Florida last week visiting my family, Mom kept the kids for a few nights so Matt and I could get away in nearby St. Pete Beach. And we honestly could not have been more grateful.
While the past 6 months have been exciting as we settle into our new home, it's also been such a whirlwind, and if I'm being honest, stressful too. I am so grateful for our new home and at the same time, it's been a ginormous transition as we sold our old home, moved into our new home during the middle of major construction, reconfigured our routines and commutes, etc. I hesitate to peel back the curtain because I don't want to seem ungrateful, but these past 6 months have taken a toll on us with so much constantly going on behind the scenes with our home, kids sports, work, and more.
All that to say, several days down in St. Pete Beach together was absolutely life-giving. Matt and I were able to go beyond the usual date night conversations surrounding schedules and punch lists, and spend quality time together floating in the ocean, sleeping in with no alarm set, soaking up sunshine, playing mahjong while watching the most gorgeous sunsets, eating delicious food and more. We were able to have so much FUN together, recharge, and reconnect.
A few pics from our stay…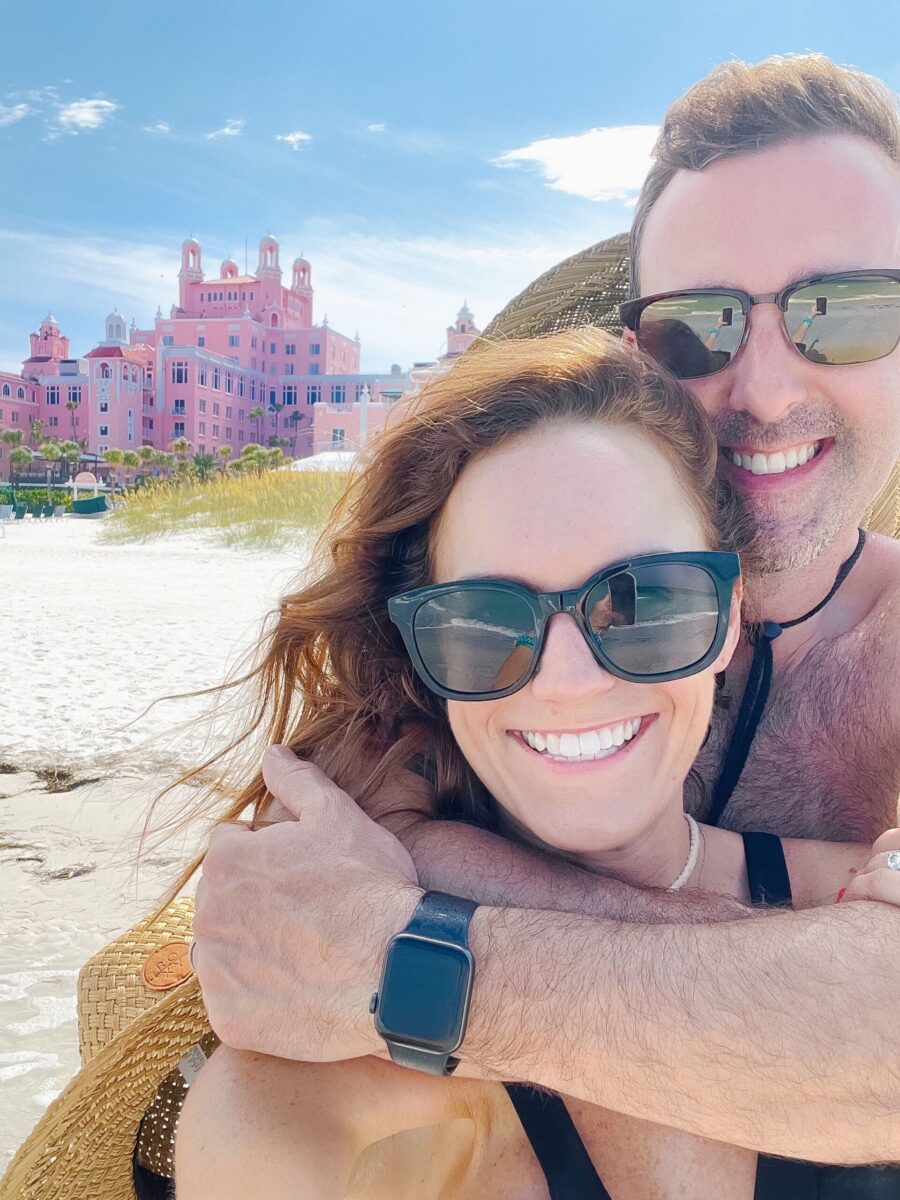 When we first started planning our trip, I polled y'all for Florida Beach Resorts and received so many amazing recommendations. We were able to narrow down the options quite a bit by distance since we didn't want to be more than a few hours away from Grandma's house so we could maximize our sunshine time. It was hard to pick between the final few options and we ended up selecting The Don CeSar Resort in St. Pete Beach.
The ginormous pink palace is absolutely gorgeous and had everything we needed — a beautiful hotel room, several pools, a daily beach set-up included, multiple restaurants, great bars, ice cream & candy shops, and more. It was perfect.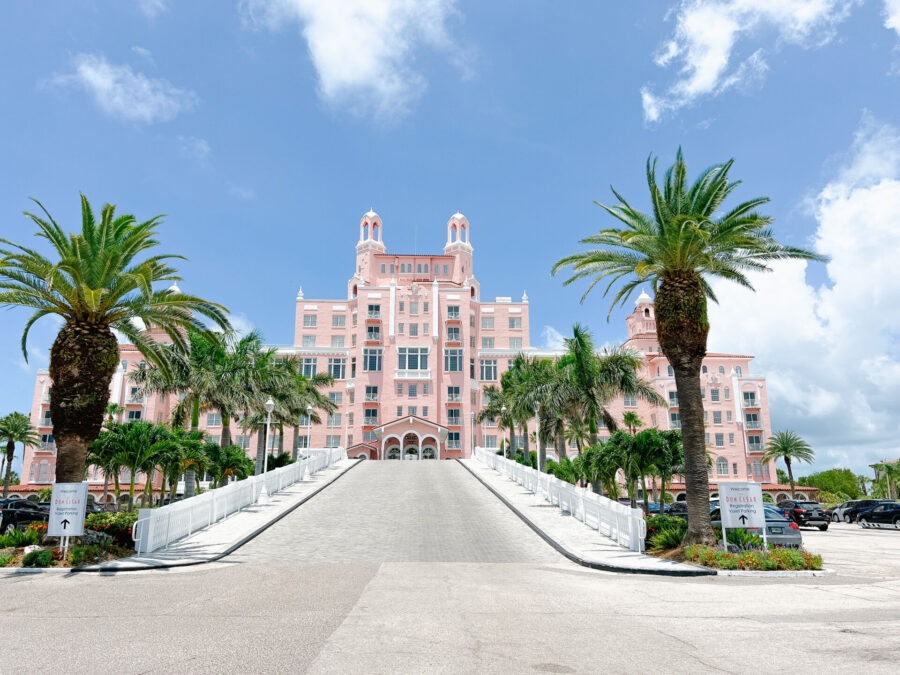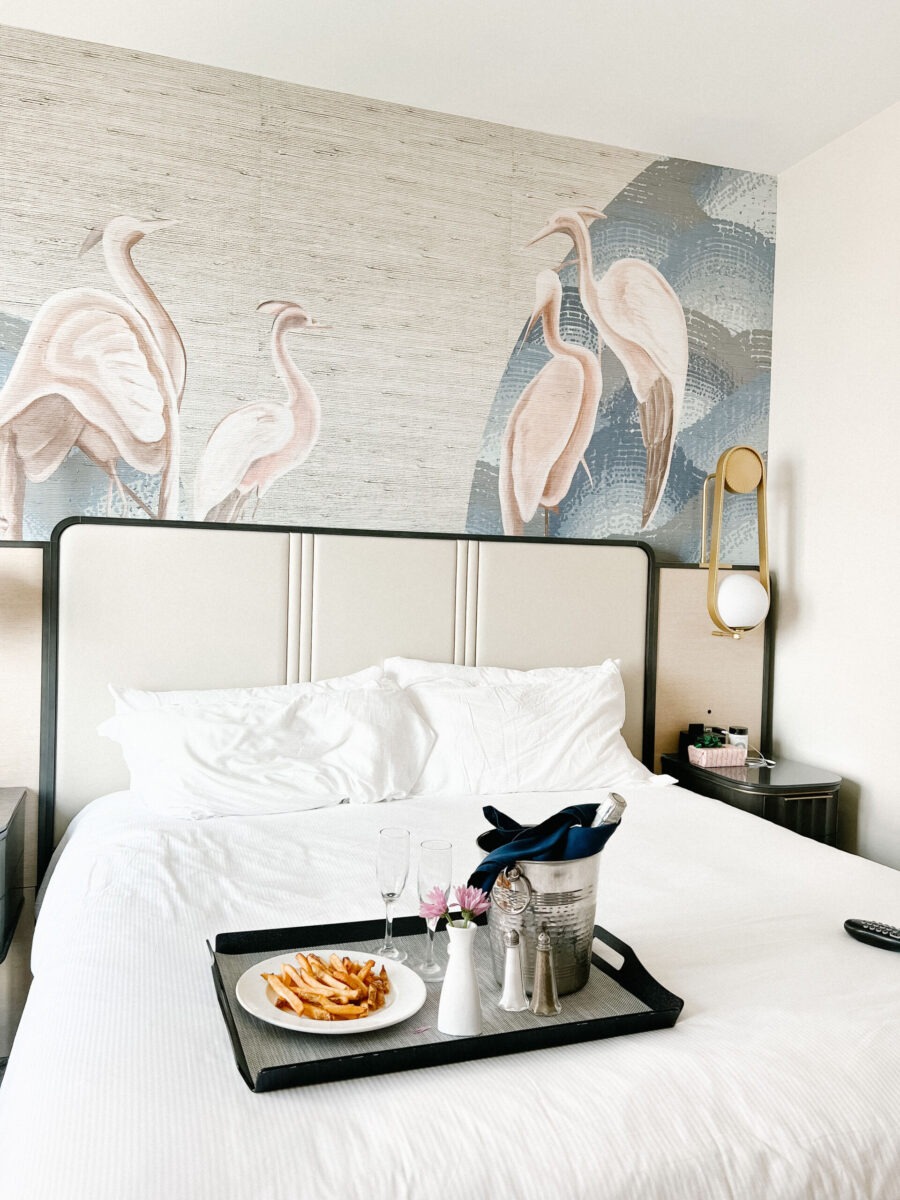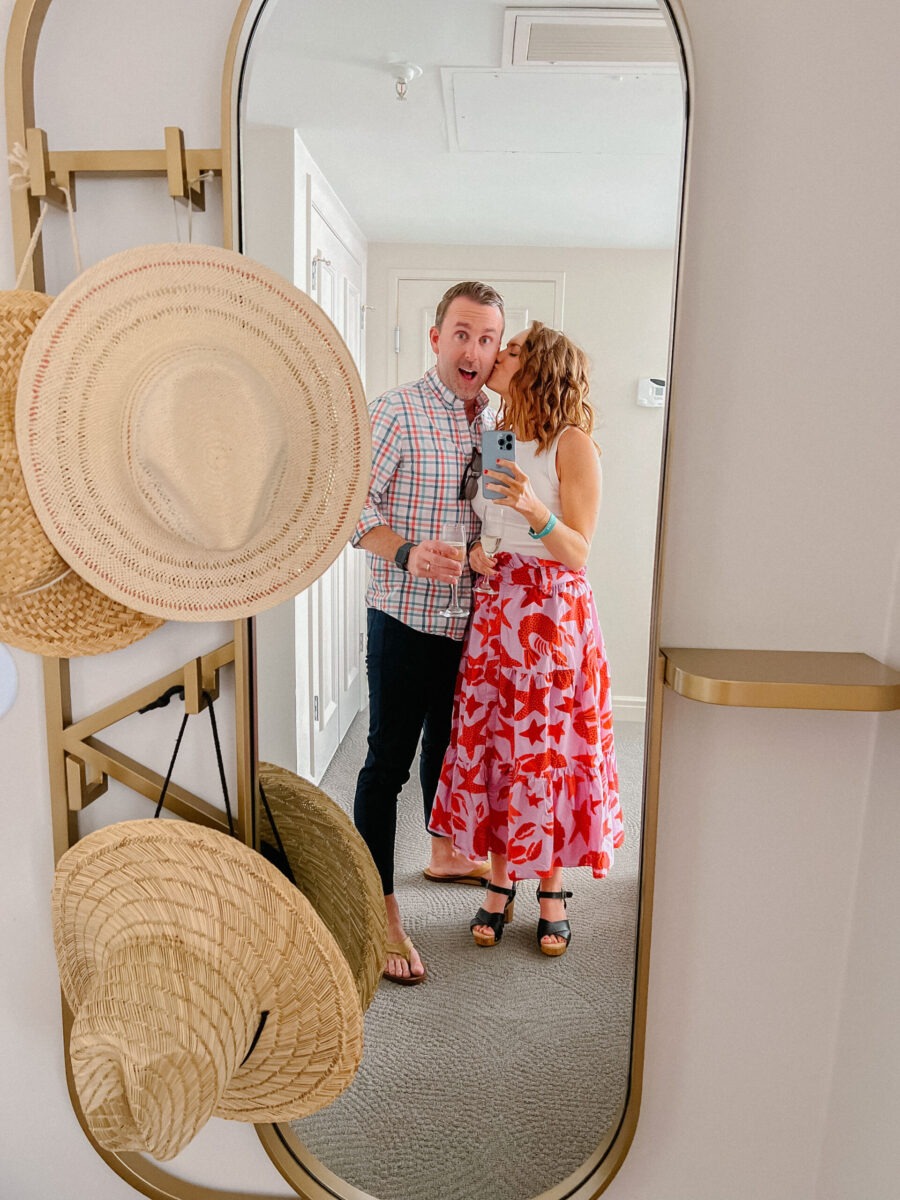 So many people had told me that the sunsets in St. Pete Beach are unreal — and they totally were. We loved spending the evenings outside as the sun set, drinking margaritas and playing mahjong.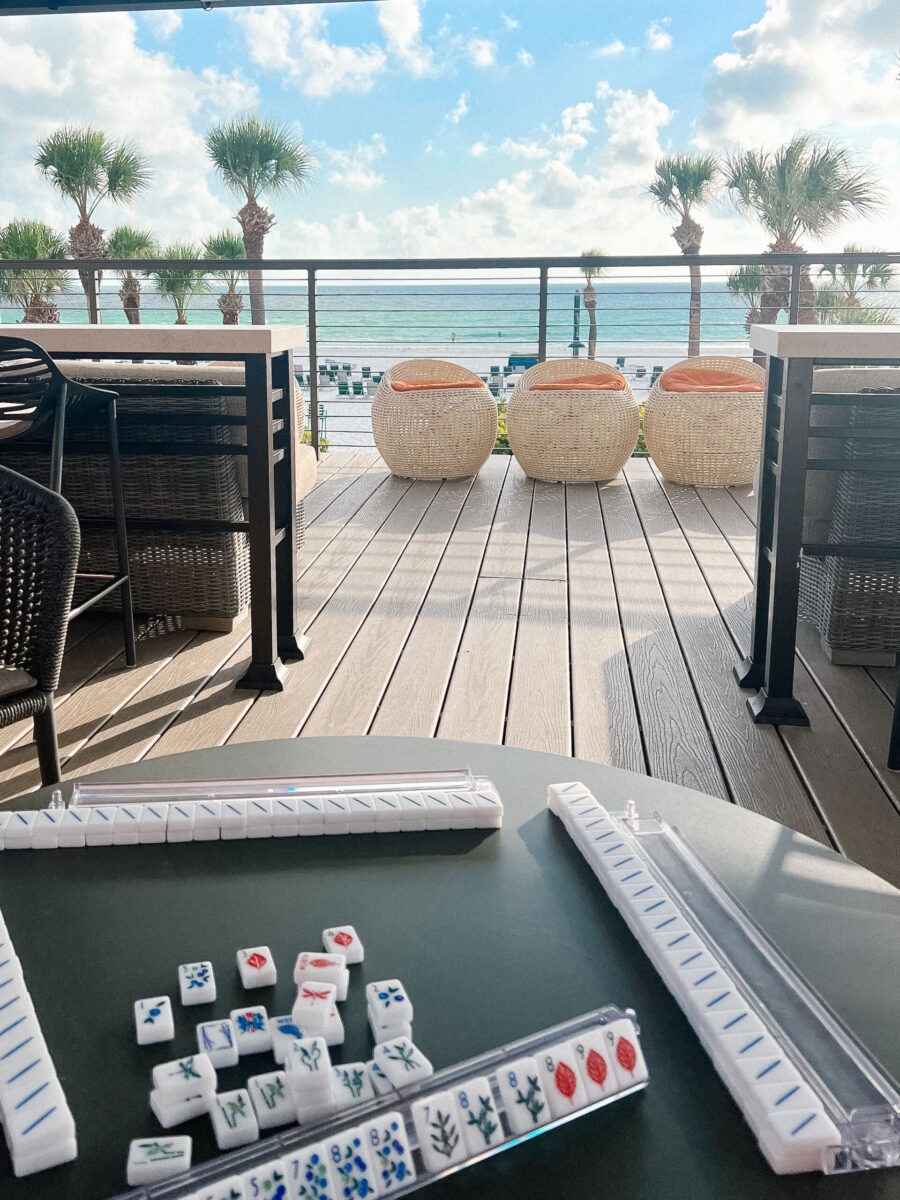 We mostly stayed on property for all our meals but ventured out for a breakfast at Seahorse and a lunch at Buoy's Waterfront Grille.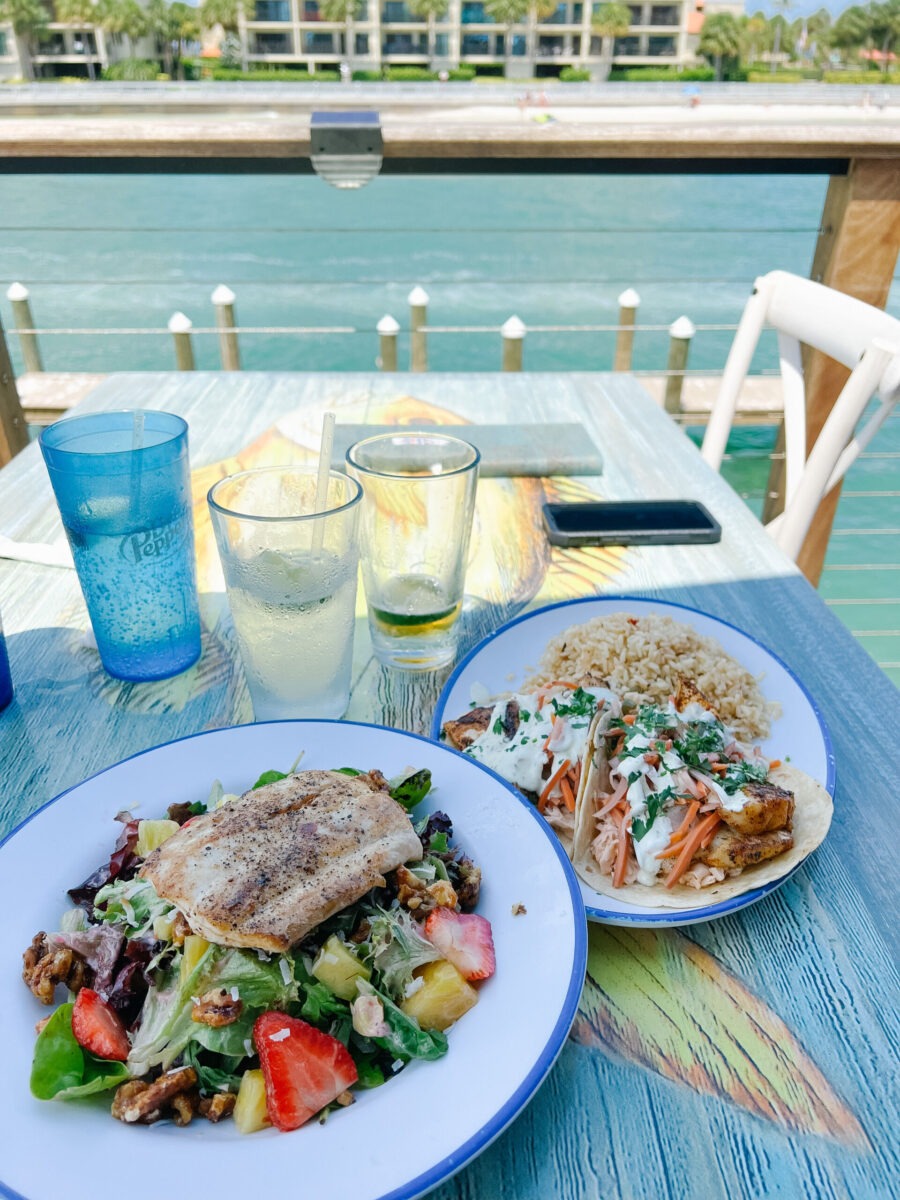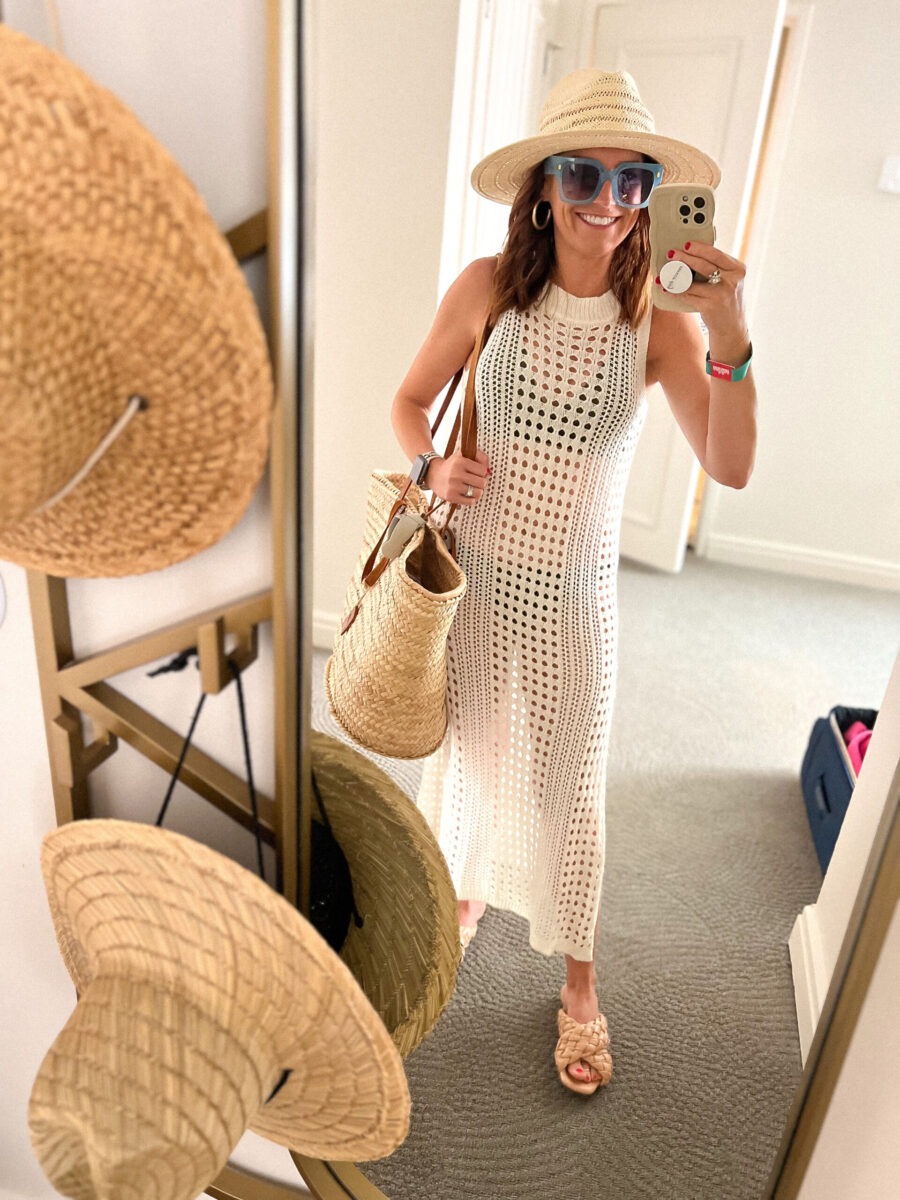 Meanwhile, back home grandma and the kids were having the time of their lives which made getting away so much easier. They baked cute treats, went to the movies, spent an afternoon at an arcade, visited the Science Center, and more!
It was a wonderful few days!
Other Posts You May Love