Happy Friday, friends!
I am so excited we are officially in December. This year I'm hoping I've set us up for an enjoyable holiday season by saying no to a few events and knocking out most of our shopping early.
I vividly remember rushing from church Christmas pageant practices to Santa brunch to Polar Express to cookie decorating parties last year and wearing myself out. And let's not forget about ALL the school festivities — we've got 12 days of different holiday-themed attire kicking off TODAY. Phew.
Don't get me wrong, we've still got plenty of family traditions and events ahead, but I've really scaled them back this year to the ones I think are going to be our favorite — Speedway Christmas and the Nutcracker being the two I am most excited for.
Anyway, here's to hoping I stay strong and committed to our version of a "scaled-back" holiday season.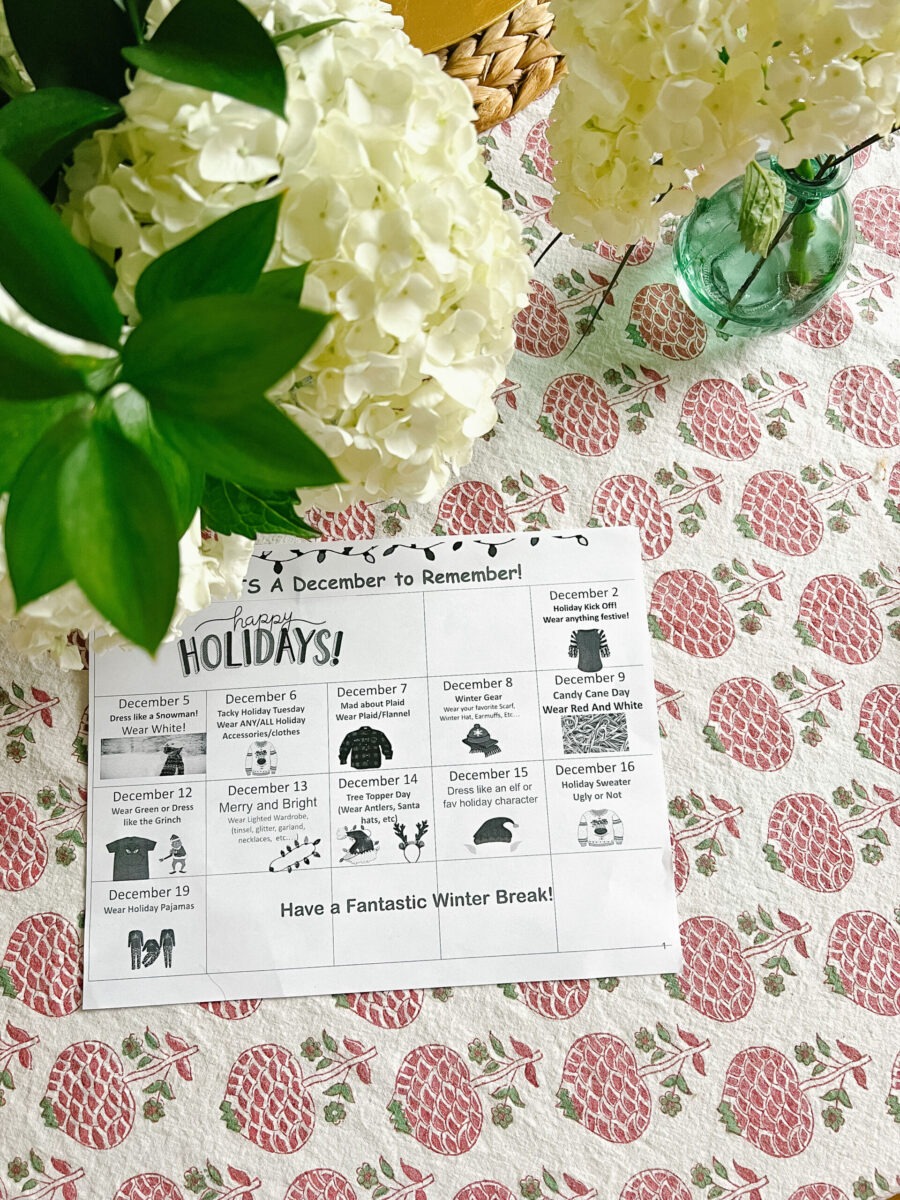 1. Dear Busy Spouse…
Speaking of the busy holiday season, this feels like a great time to re-share my favorite article that is written by a Charlotte marriage counselor! Dear Busy Spouse…Sincerely Your Marriage Counselor, is definitely worth a read if you too often get caught up in the busyness of holidays. It's a great reminder to re-evaluate what's important, slow down, prioritize your marriage and make time for your spouse.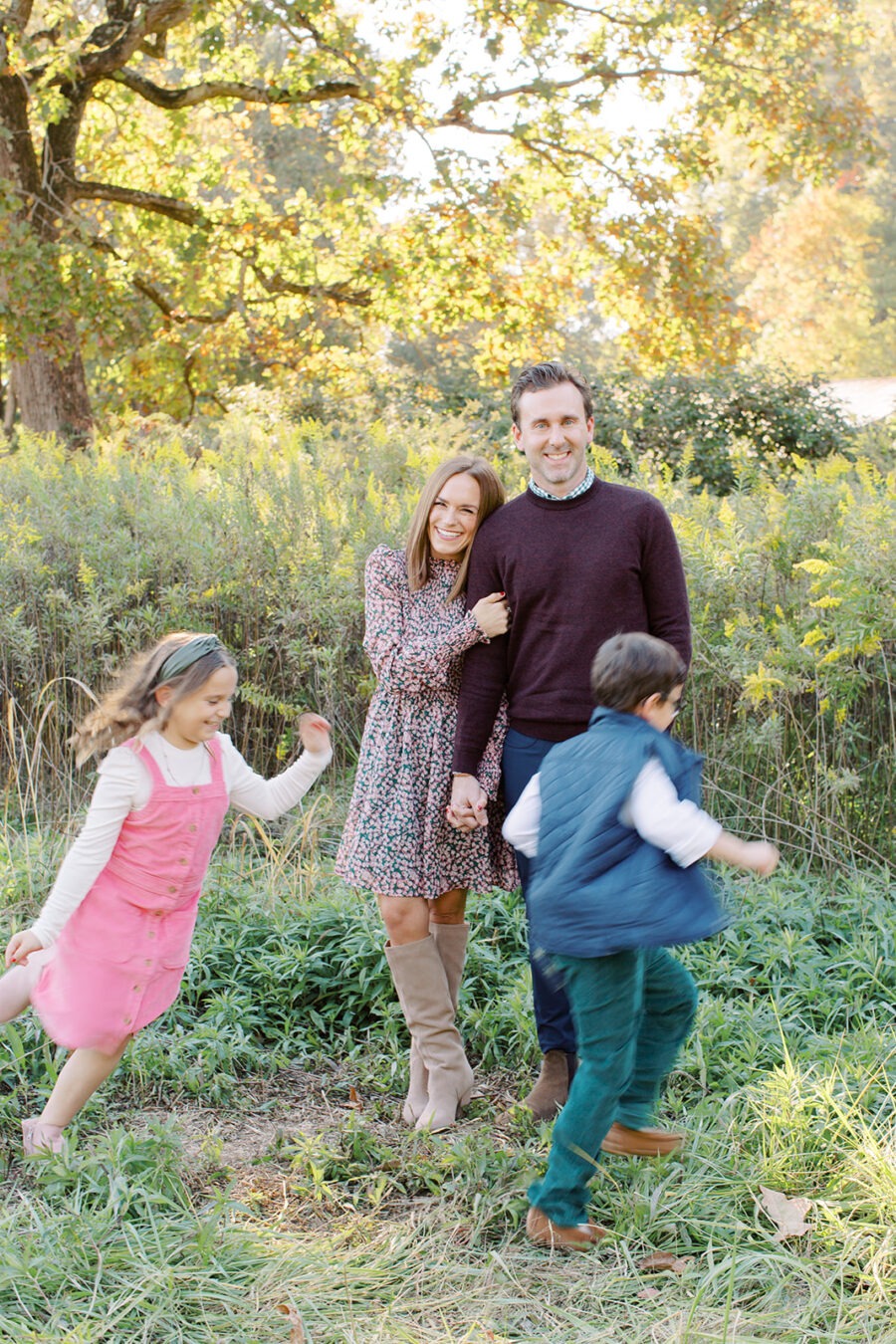 2. The Holiday Traditions & Reminders Note
Around Halloween, I shared how I created a "Holiday Traditions & Reminders" note in my phone a few years ago to remind myself of all the things we like to do or tackle for every holiday, along with notes on how far in advance to prioritize them (ahem, it's time to make your Spring Break plans now!).
This note has since saved me from shopping for reindeer carrots on Christmas Eve, booking Nutcracker tickets before they sell out, ordering Christmas garland before store shelves move to Valentine's Day, etc. And I'm sharing it in case it's something you think would be helpful to you too! As you buy and plan this holiday season, write down notes for these things in your phone!
Last year a few days before Christmas, Matt casually mentioned he wanted reindeer antlers for driving around looking at Christmas lights. And I really wanted to get the kids those big cheesy lightbulb necklaces to wear too.
Y'all, I kid you not — I searched everywhere online and drove around town to way too many places looking for these silly things a few days before Christmas. I did end up finding the necklaces at a random Walgreens store, but no luck on the reindeer car kit. Was it the end of the world? No. BUT, could I have just bought these things weeks earlier from Amazon and had them delivered to my doorstep? Yes.
Soooo, I wrote down in my note last year to buy at the beginning of December…and now Matt gets to ride around ALL MONTH LONG in his reindeer car. And he is very happy. And the kids think he is the coolest and funniest dad ever too.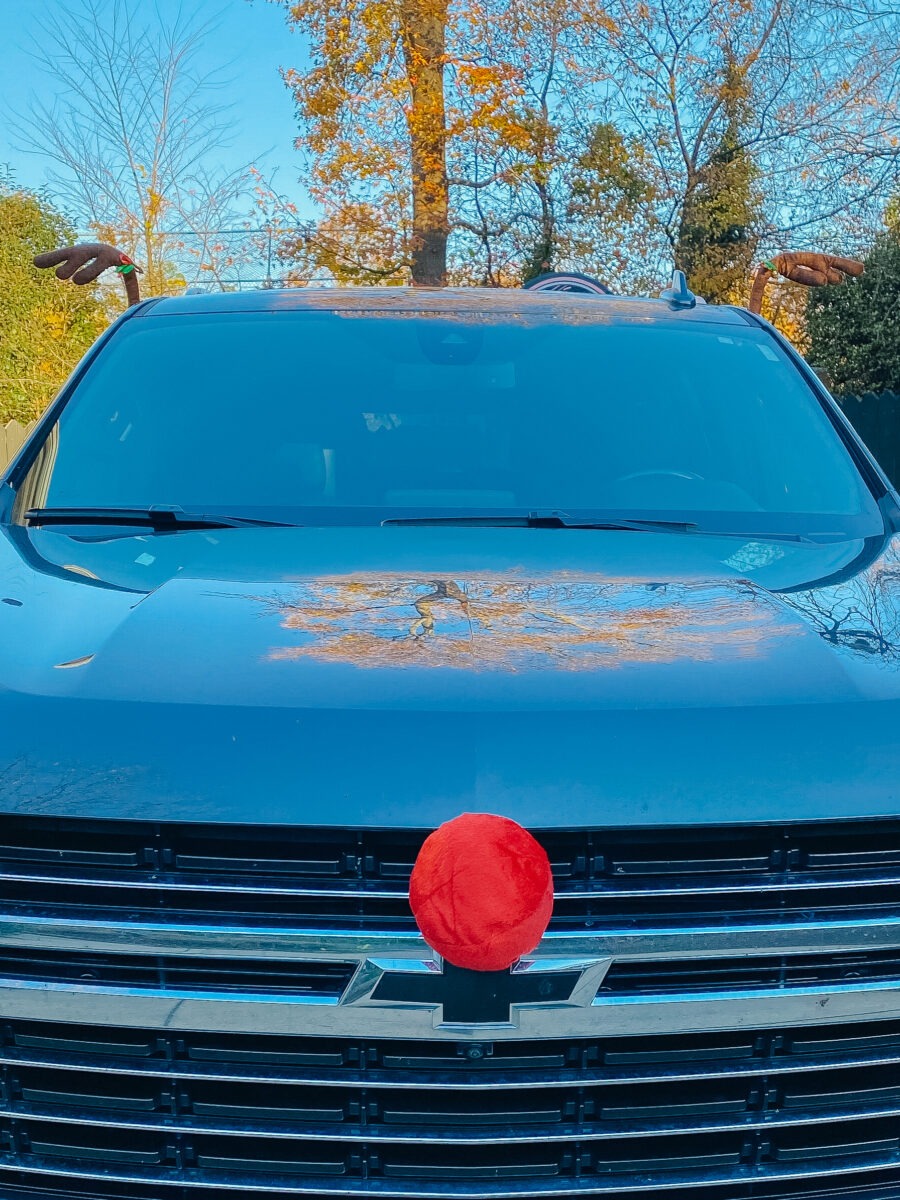 3. Our Christmas Mantel
I FINALLY DID IT — I went FAUX!
Last year I promised myself after sweeping up pine needles DAILY for WEEKS that I would switch to faux Christmas garland. And I'm here to report that this has been the BEST decision EVER.
Actually, last year I did consider going faux…but when I went to Hobby Lobby in OCTOBER all of the artificial Christmas garland was already sold out.
So I wrote down in my handy dandy "Holiday Traditions & Reminders" note in my phone that I needed to shop for my garland in September of 2022! And I did! I scooped up this gorgeous faux garland that went viral in September and love it so much…although I didn't order enough of it to fit my staircase…so this year we've got a festive fireplace mantel instead.
The Amazon listing is sold out, but there's limited quantity of the SAME garland in this Etsy shop!
Christmas Mantel Sources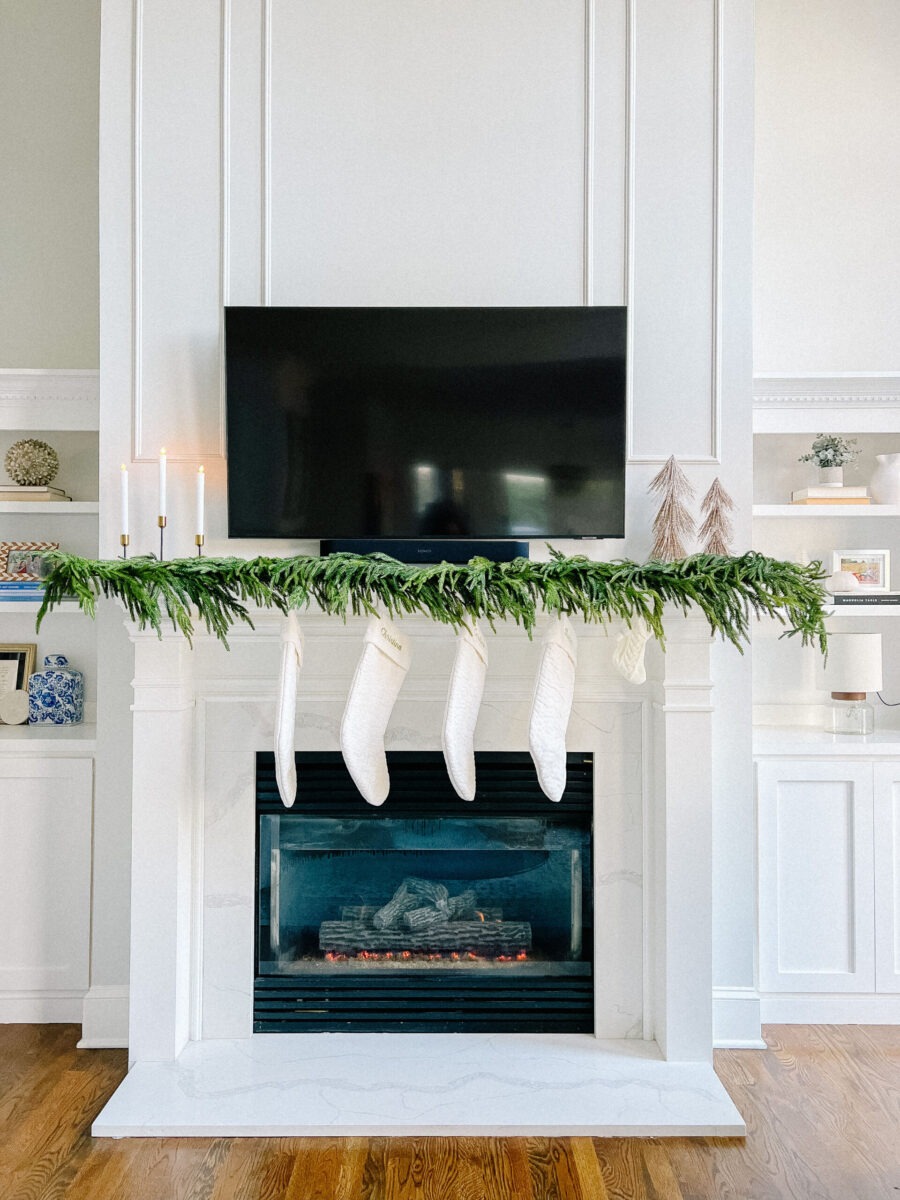 If you're looking for a delicious holiday cocktail to serve at your next gathering, I wanted to remind you of my White Christmas Margaritas! This recipe went wild last year and it's really SO good (just make sure you use a good quality coconut milk)!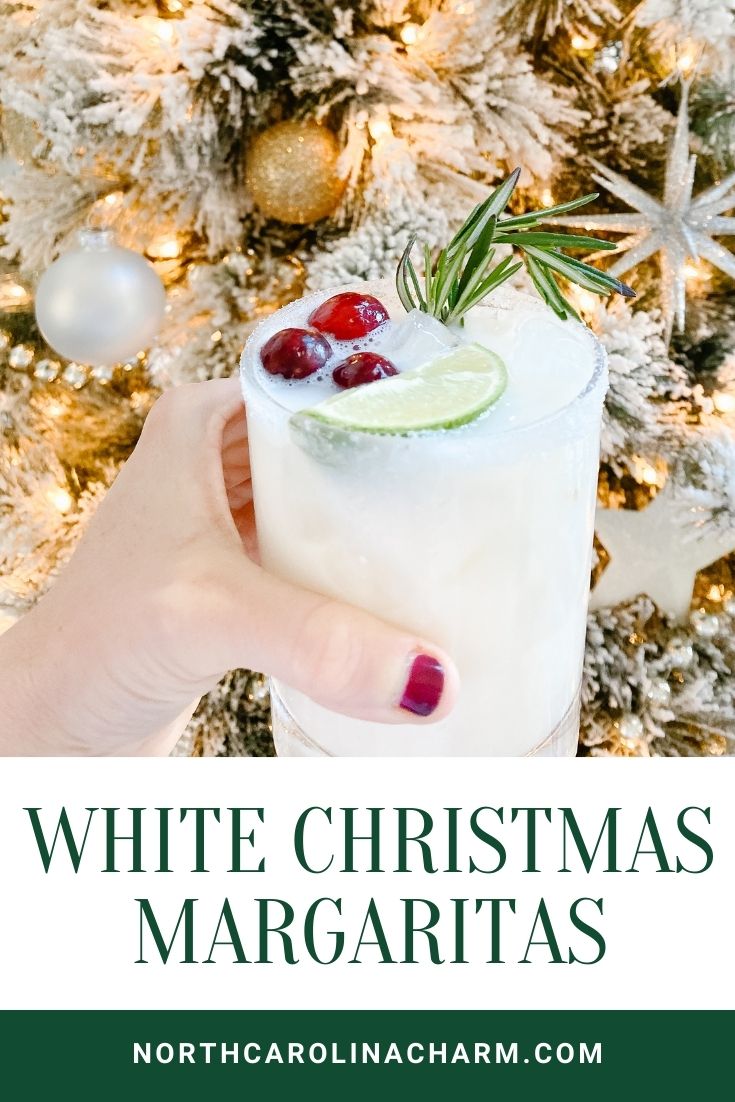 5. Delivery Driver Treat Basket
We get a LOT of packages delivered to our house daily throughout the year. We shop online for everything from groceries to gifts so we see a lot of delivery drivers on our doorstep. To show them how much we appreciate their hard work, Caroline and I make a treat basket for the front porch (and a small bag of goodies just for the mailman) every year.
We are going to work on our basket this weekend, but I wanted to share what we put inside our basket last year! The printable is from Fernandina Paper Co., however you can download a PDF of a template I shared HERE as another option!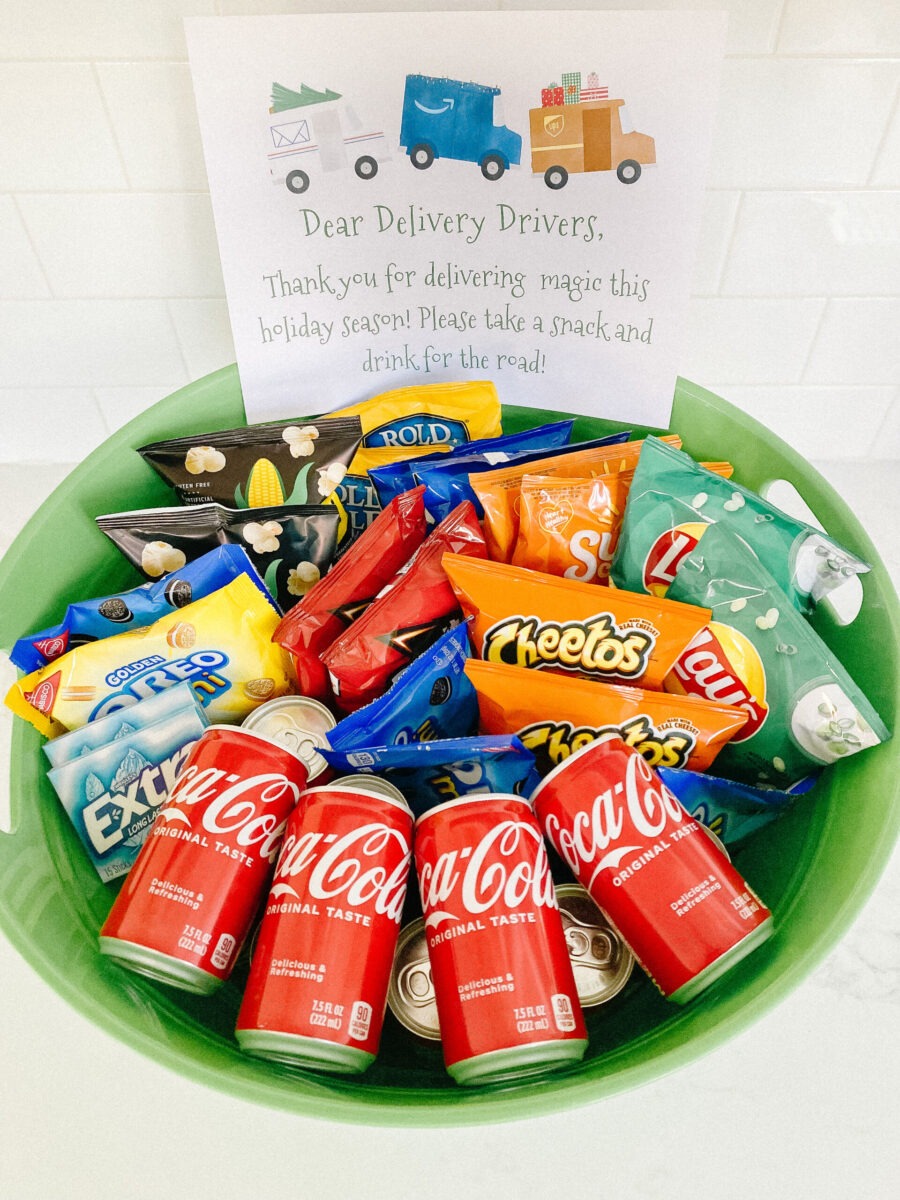 Have a great weekend friend!
In Case You Missed It