Happy Friday!
It's been an exciting week! Ian and Megan welcomed baby Zoey to the world and our entire family is over the moon!! We can't wait to get down to Florida in a few weeks to meet her!
Alright, let's cover the top 5 reader-favorite items from the week…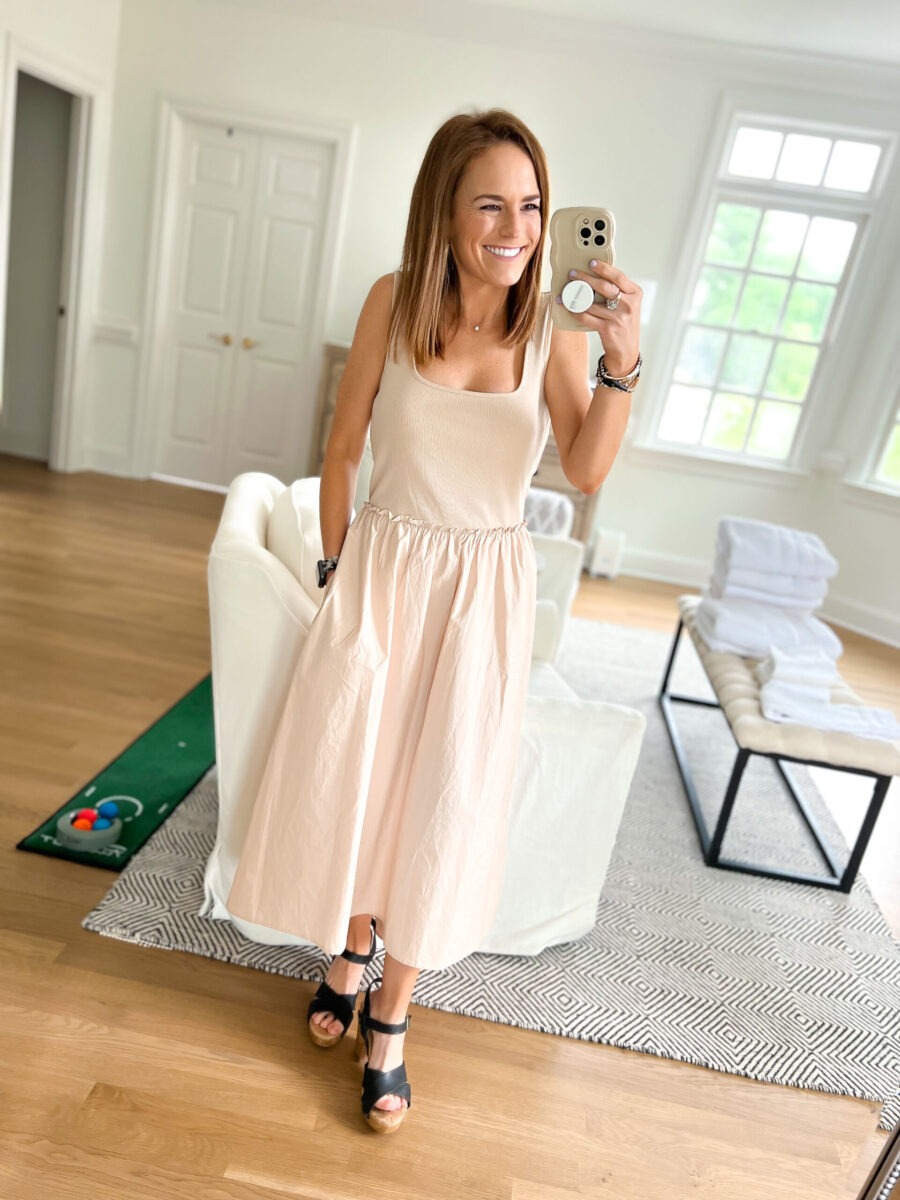 1. Jury Duty
Earlier this week I was summoned for jury duty for the first time! To be honest, I was kind of looking forward to it and was hoping for an interesting case. But after sitting around from 8:30 am to 3:30 pm, they let 41 of us go and said our case was canceled! So now I'm off the hook for 2 years before I can be summoned again.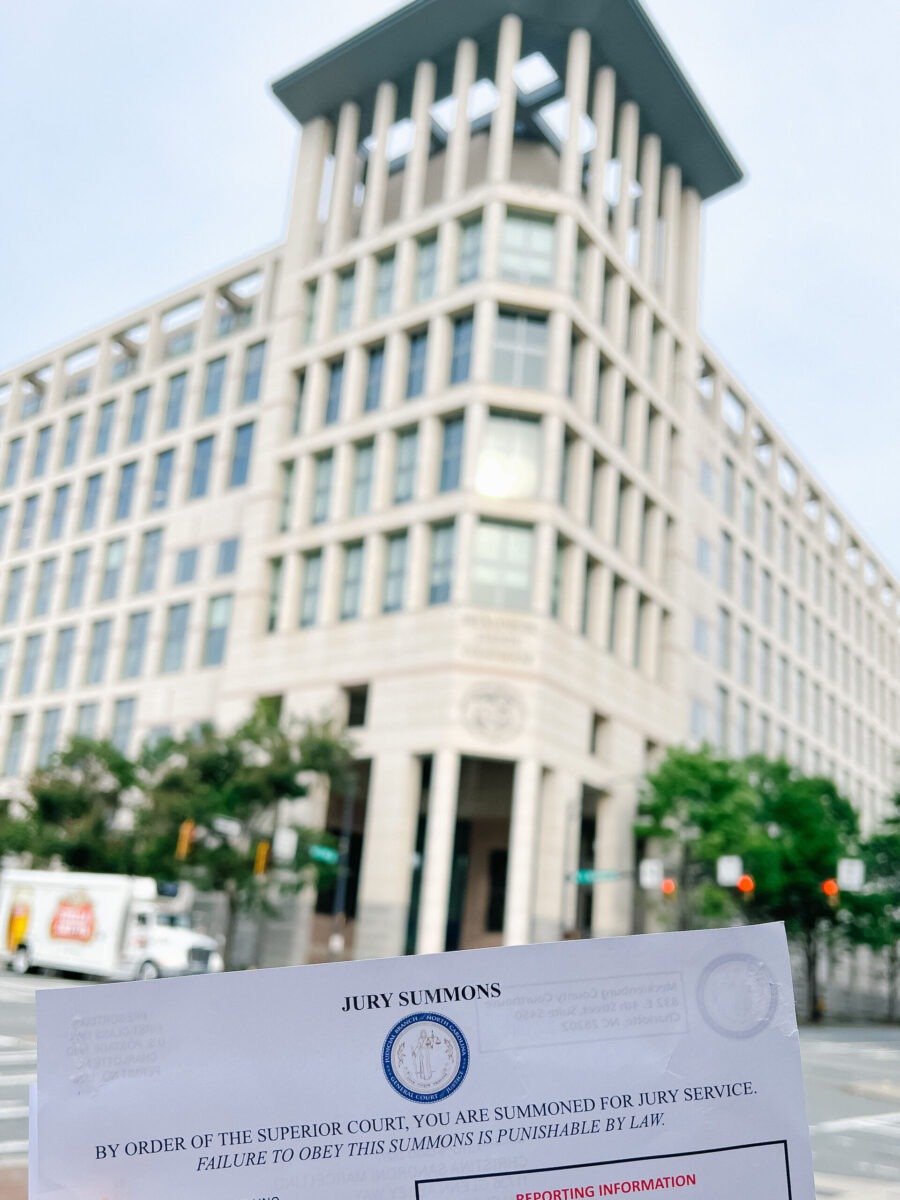 I promised a few of you I would report back on which crockpot we decided to go with!
If you're in the market for a new slow cooker, I rounded up the top 3 reader recommendations in this post recently. I was pretty picky about what I was looking for so it took me awhile to finally find the perfect crockpot for our needs — and I ended up going with the GreenPan crockpot!
This stainless steel slow cooker has a nontoxic (PFAS-free) ceramic nonstick coating for the inner pan, and also has some great cooking functions I didn't have previously — browning/searing, steaming, and 5 slow cook modes. It had really great reviews and so far we've used it once and really liked it…so I'm hoping it lasts us forever.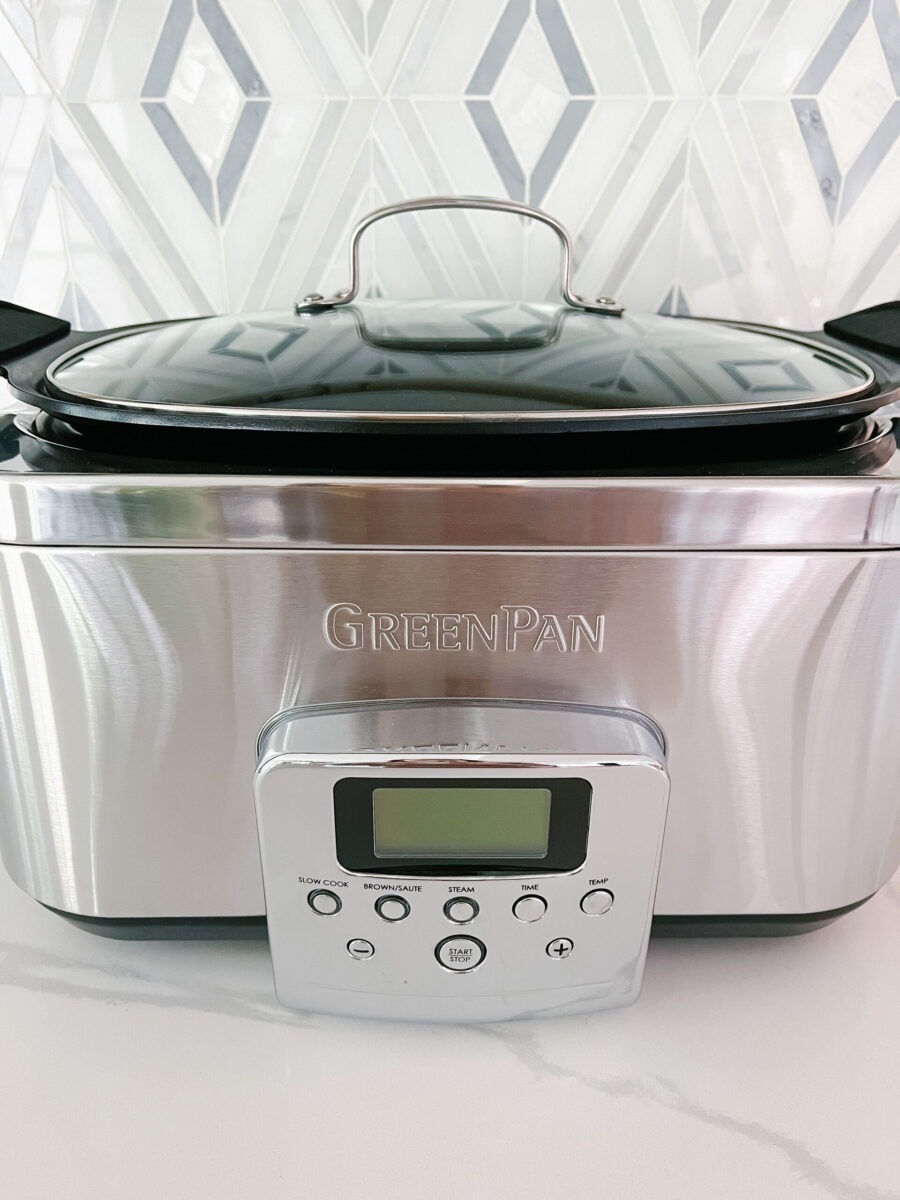 Speaking of upgrading our cooking tools, we recently ditched our wire grill brush after Matt caught one of the bristles flake off while grilling. He purchased the Grill Rescue, a bristle-free scraper tool for cleaning cast iron or stain-steel grates and is super impressed with it. It cleans the grill really well, is dishwasher friendly and we don't have to worry about wire flakes ending up in our food. This will absolutely be going on my Father's Day gift guide.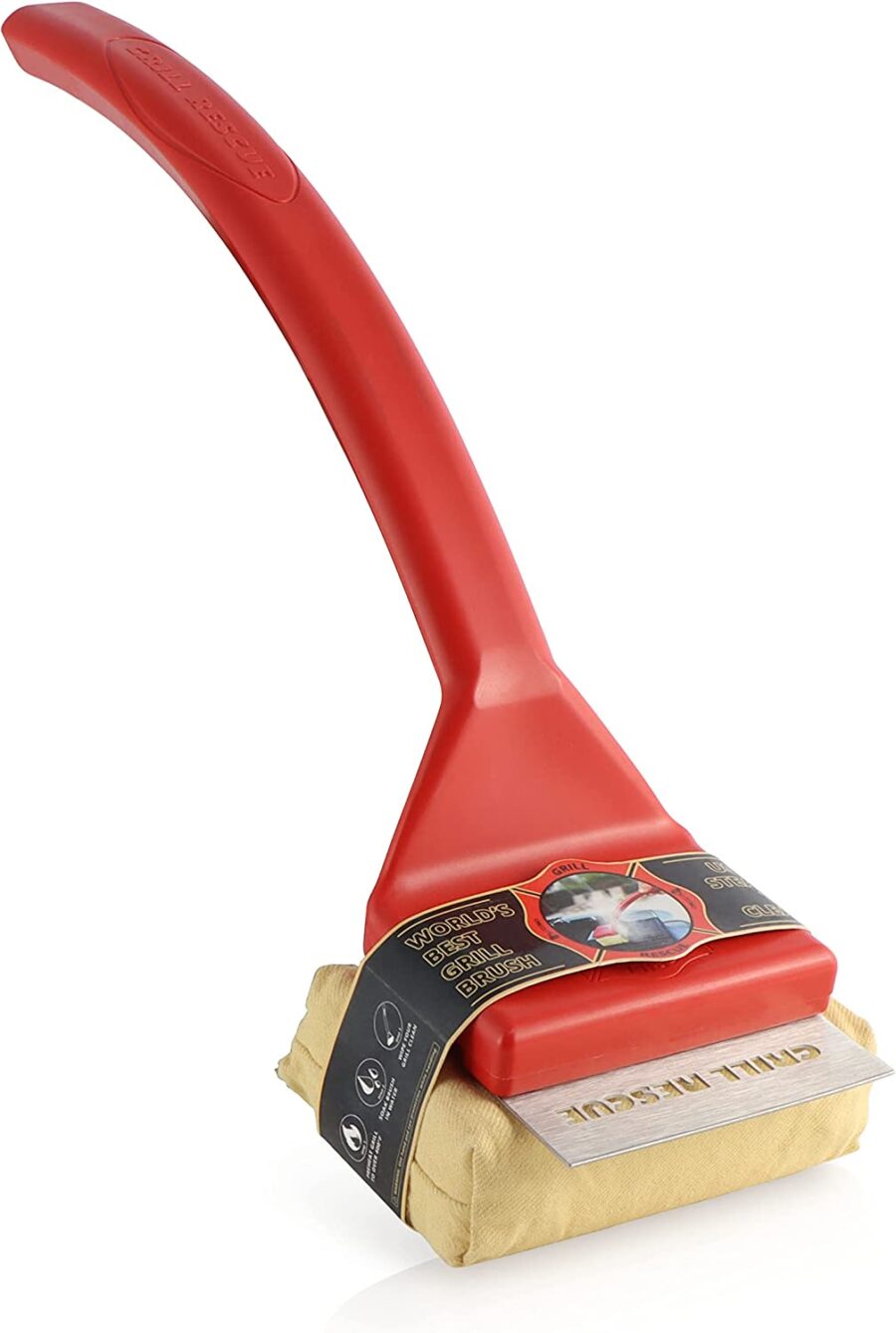 4. New Windows!
We had our windows replaced this week! This was a project that we've been working on since we purchased our home and it was so exciting to finally get the call that our windows had arrived and were ready for install!
The windows were original to the house and were in baaaaad shape. We couldn't open most of them (which especially worried me for the kids bedrooms), and then about half of them had massive gaps (up to several inches!!!!) that were just letting in all sorts of nasty stuff — pollen, bugs, dirt. We tried shoving towels and weather stripping to fill the gaps but you could still hear the wind howling through the windows. Anyway, I honestly cannot wait to see how our A/C bill improves next month now that we are no longer air conditioning the outside of our house!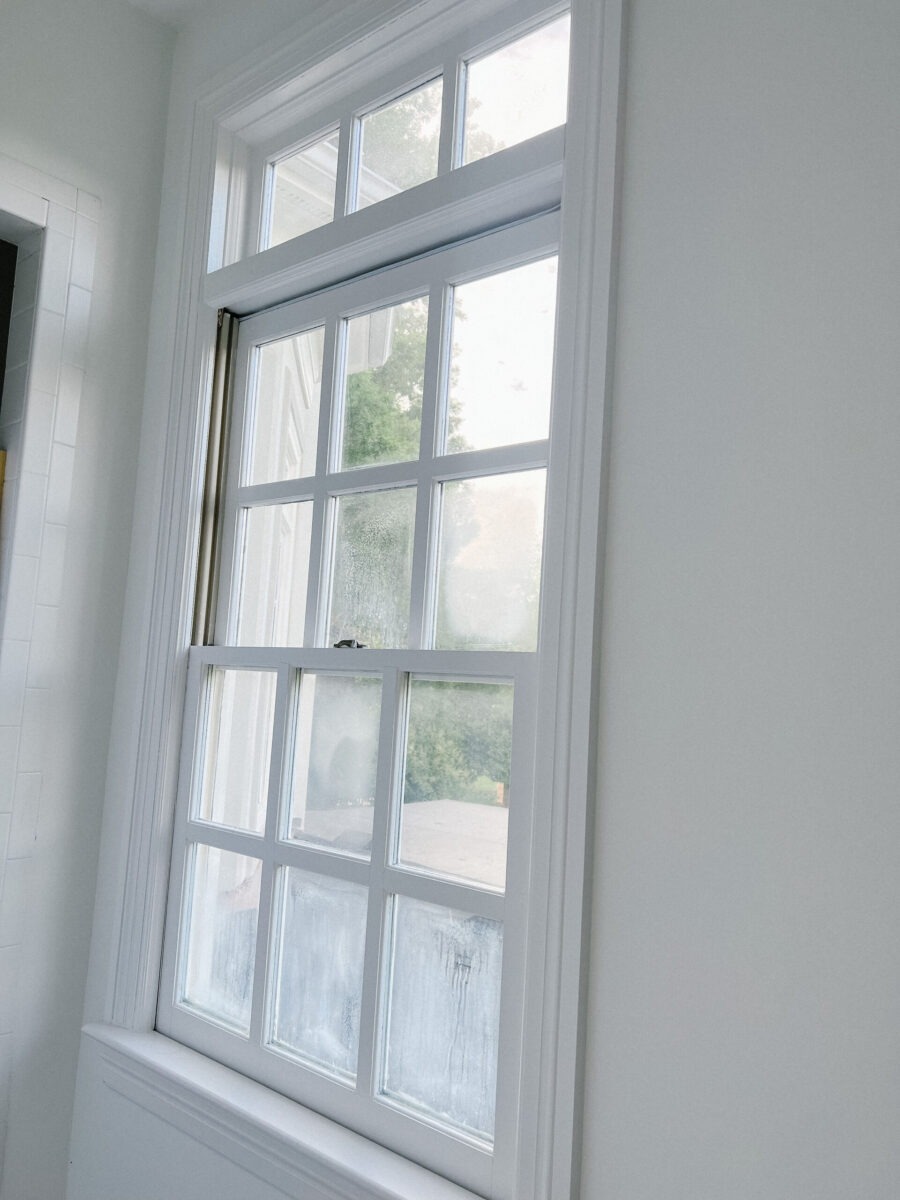 This window is unfinished (still needs to have insulation foam inserted and caulked) but I cannot believe how big of a difference it makes!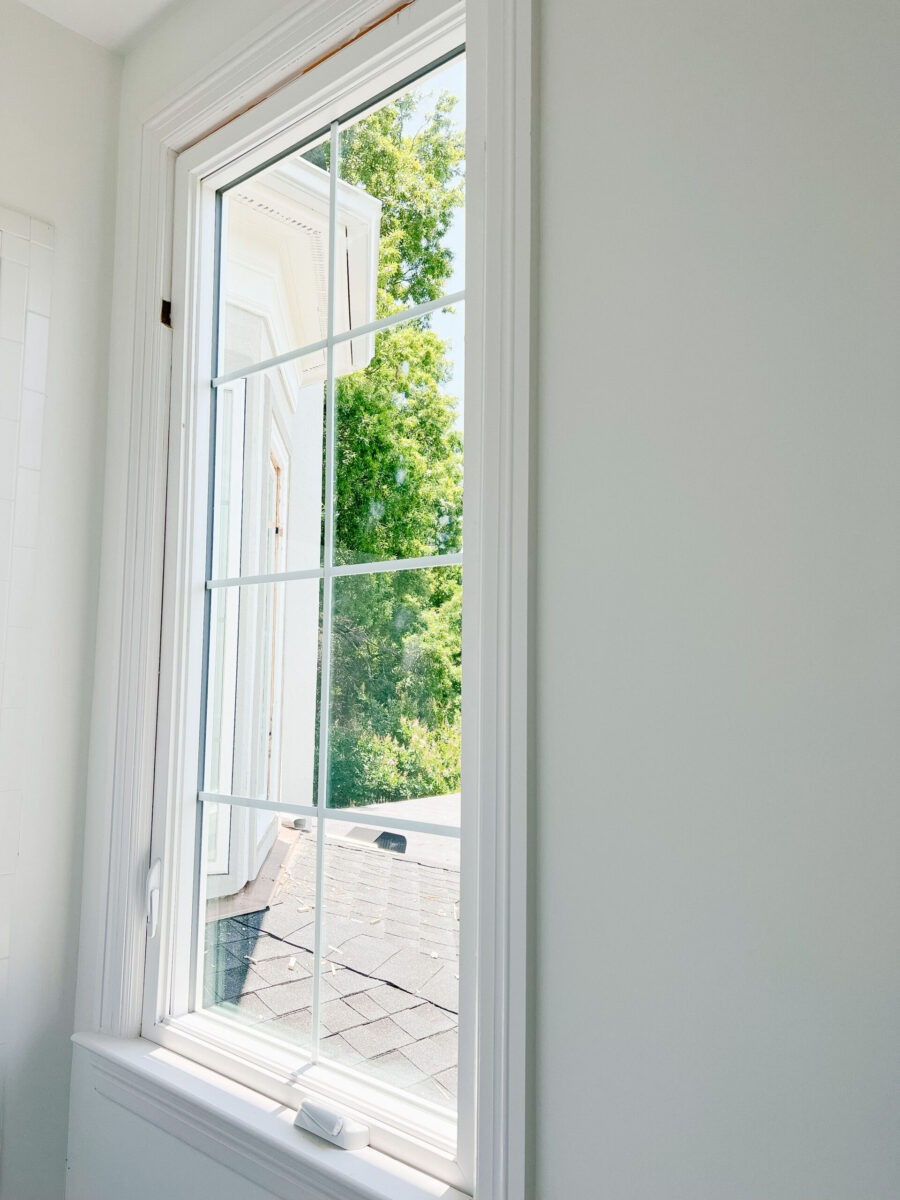 I shared our new scalloped jute rug from Amazon earlier this week and y'all loved it too! Not only is it super cute, but it is SO easy to clean!!! I just run the vacuum over it and it sucks up all the dirt and mulch that the kids track through this hallway a million times a day.
If you're worried about your rug slipping around, I highly recommend grabbing a pack of these famous Rug Grippers. We have them on all our rugs and they work super well.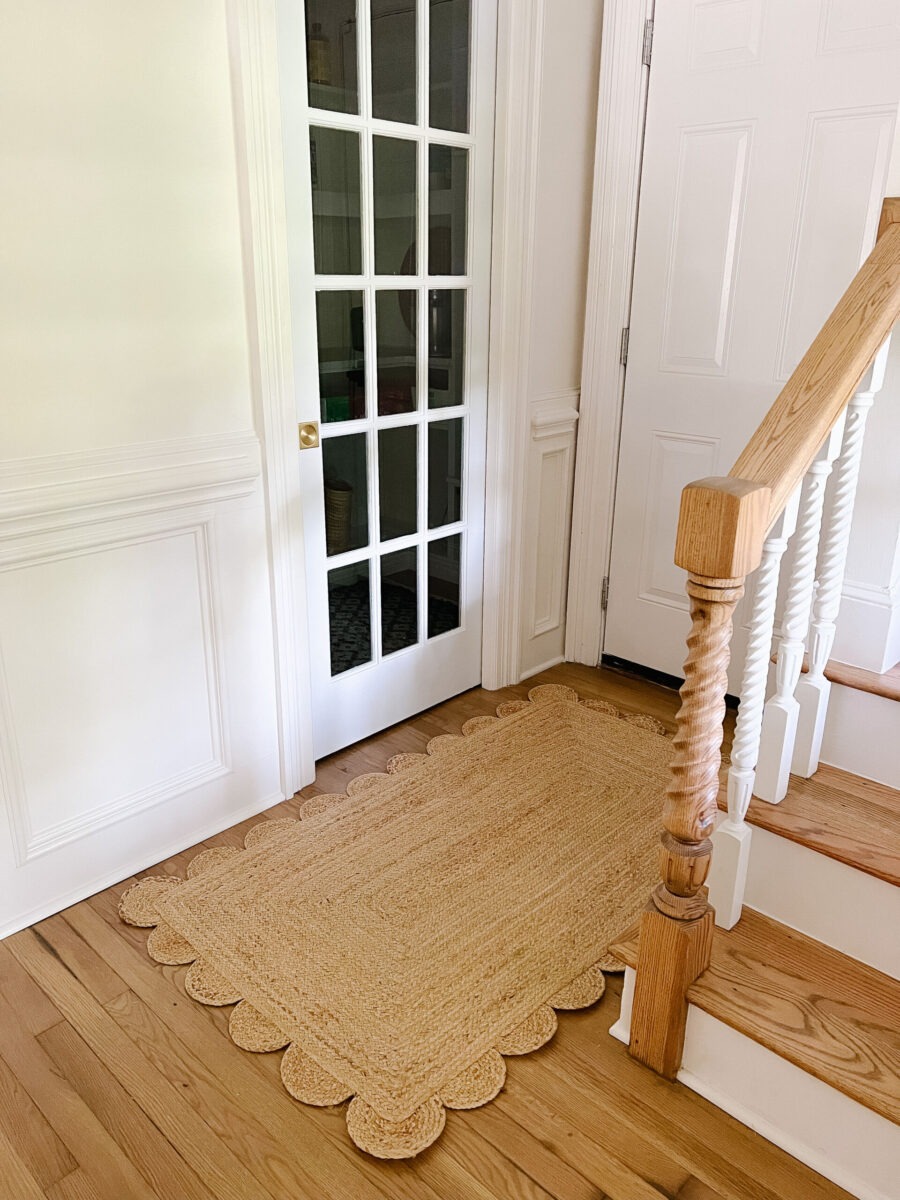 In Case You Missed It