Happy Friday!
It's been a suuuuuuper rainy week in Charlotte. While it's been nice sleeping in, we're starting to get a little cabin fever after being stuck inside all week and are looking forward to a drier weekend!
Today we're getting out of the house with a trip to the mall. I promised Caroline I'd take her to Claire's to redeem a gift card she received for her birthday…thoughts and prayers welcomed as I know she'll want to spend all day in there. Also, I am convinced one of the best mom hacks for summer/rainy/no school days is visiting the mall food court. Everyone can order exactly what they want for lunch.
And tonight Caroline has a few friends sleeping over, so we're making homemade pizzas on the grill!
Oh, and a quick announcement before we get down to reader favorites…
The Prime Day dates have officially been announced — July 11 & 12. I've been working hard behind the scenes on this as it's my favorite sales event to cover! I truly love pulling together all the deals on items we love, you love, and deals that are just too good not to share. It's going to be a fun two days. I'll share more about this as we get closer.
Alright, let's get down to the reader favorites this week…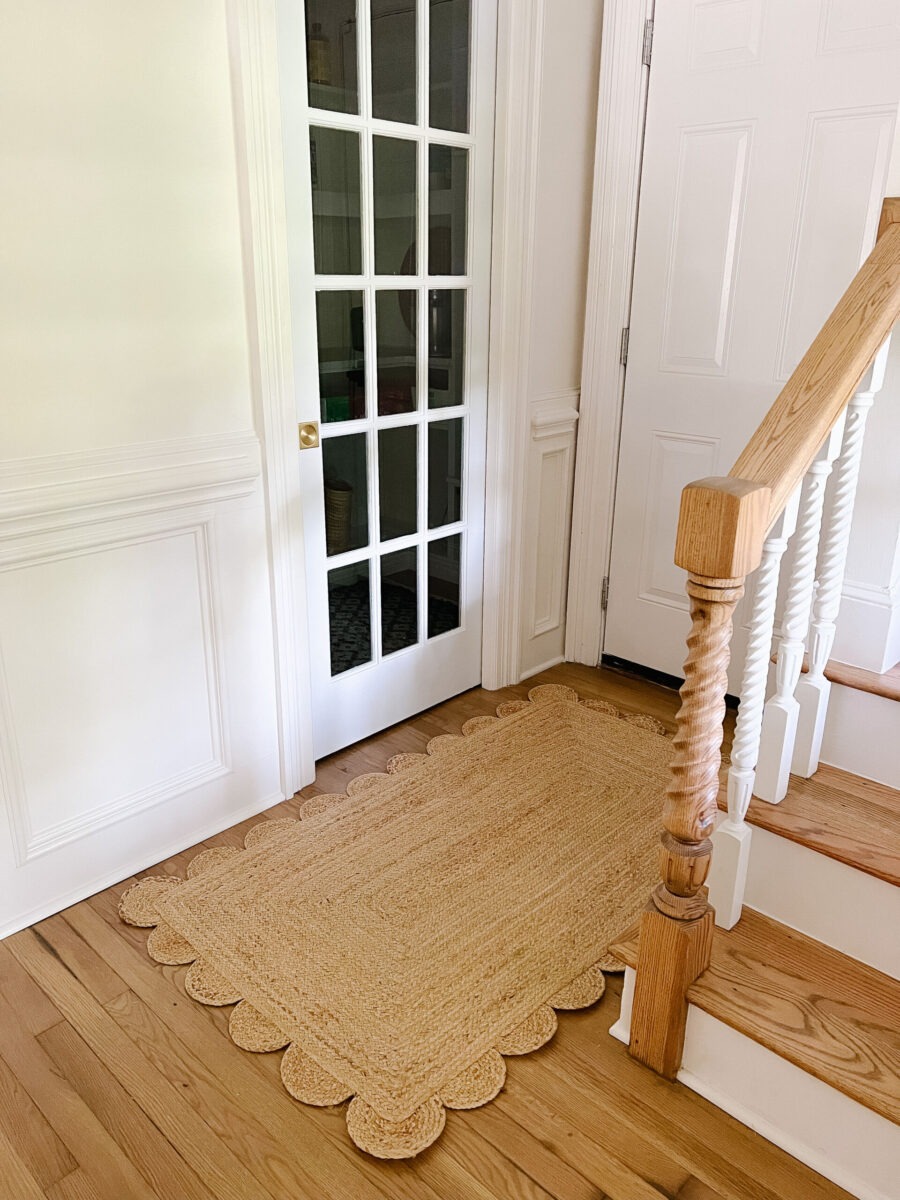 1. Swim Team League Meet
Earlier this week we had our swim team league meet! I had been volunteering to help the coaches wrangle the kids around the pool deck this season but was asked to fill in last minute as a timer. I was really nervous but ended up loving this position – best seat in the house to watch Caroline swim and timing was actually really fun (and fast-paced).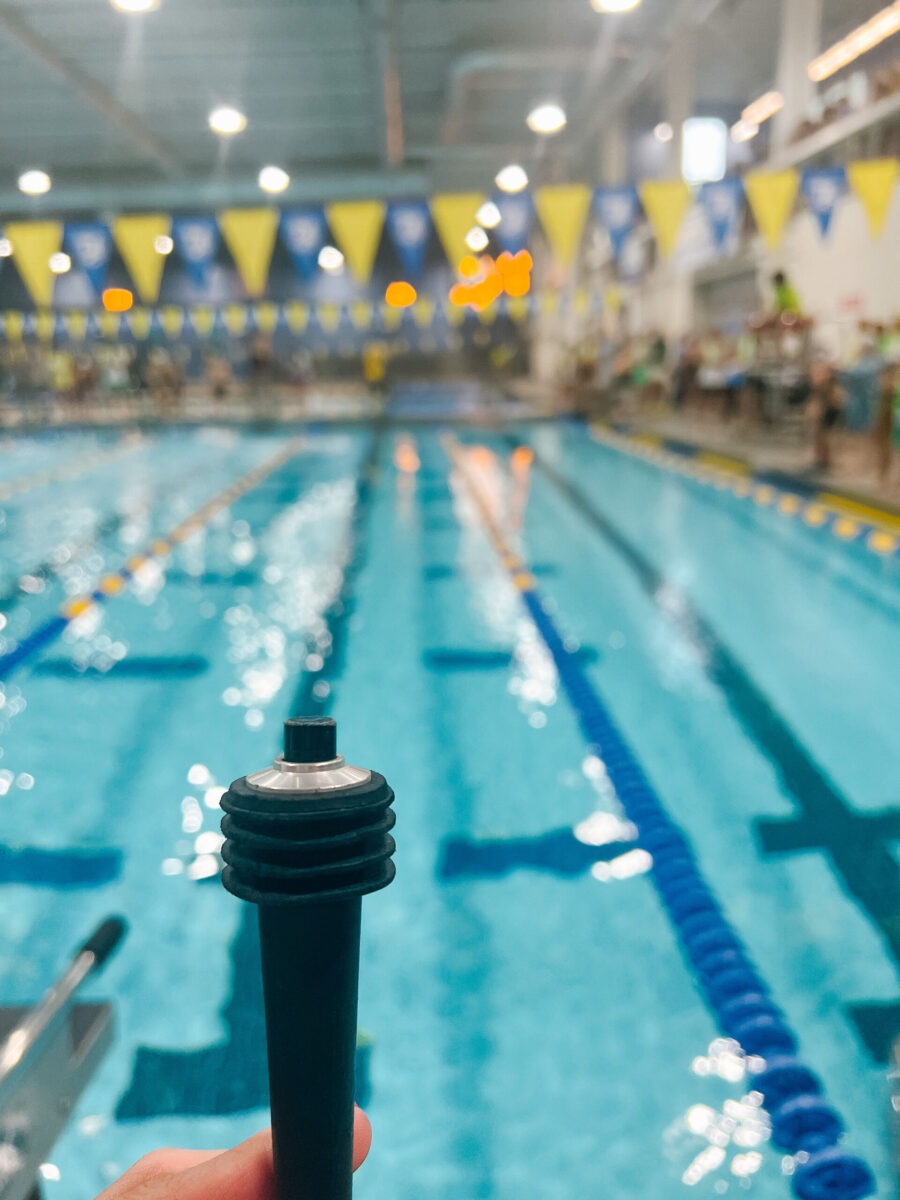 And last night we had our awards banquet. The kids absolutely loved swim team season and have already said they can't wait to do it again next year which is fine by me because I equally loved it!
2. Book Review: The End of Normal by Stephanie Madoff Mack
Review 3.5/5 stars: I read this memoir in two days while on vacation and was surprised by how much it captivated my attention. While it's definitely a tragic story with a very sad ending, I honestly didn't know much about the Bernie Madoff family, details around his ponzi scheme, or all the family drama unfolding behind the scenes. This was clearly written from an anguished wife's point of view and some parts were hard to read (and believe), but it was super interesting. Trigger Warning: suicide
Book Summary: An explosive, heartbreaking memoir from the widow of Mark Madoff and daughter-in-law of Bernard Madoff, the first genuine inside story from a family member who has lived through- and survived-both the public crisis and her own deeply personal tragedy. When the news of Bernard Madoff 's Ponzi scheme broke, Americans were shocked and outraged, perhaps none more so than the unsuspecting members of his own family. After learning that their father's legendarily successful wealth management company was "all just one big lie," Mark and Andrew Madoff turned their father in and cut off all communication with both parents. Mark and his wife, Stephanie, strove to make a fresh start for the sake of their two young children, but Mark could not overcome his sense of betrayal and shame-he and other family members were sued for $200 million in October of 2009. He hung himself on the two-year anniversary of his father's arrest. Left to raise her children as a single mother, Stephanie wrote this memoir to give them a sense of who their father really was, defend his innocence, and put her personal statement on record once and for all. In this candid insider account, she talks about her idyllic wedding to Mark on Nantucket, what it was really like to be a part of the Madoff family, the build-up to Bernard's confession, and the media frenzy that followed. It is about the loss of the fairytale life she knew, adjusting to life with a man she hardly recognized anymore, and the tragic and final loss of her husband.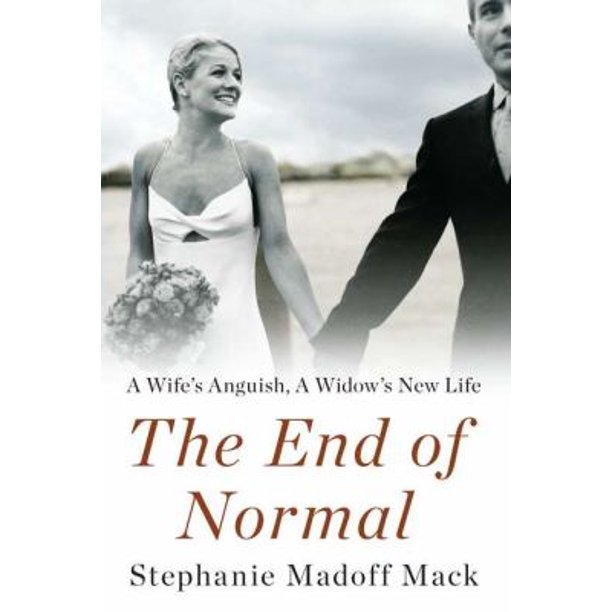 I've shared this $10 tee from Target a few times lately on Instagram because I have truly been living in it (on the days I get out of my gym clothes)! It is the perfect top to throw on when you don't know what to wear and is perfect for summer — great for jean shorts, great for white jeans, and more. It's lightweight (but not see-through), comes in several colors, and the extended sleeves give it an elevated look for a basic tee. And you honestly cannot beat the price. I have it in beige and white and love both colors.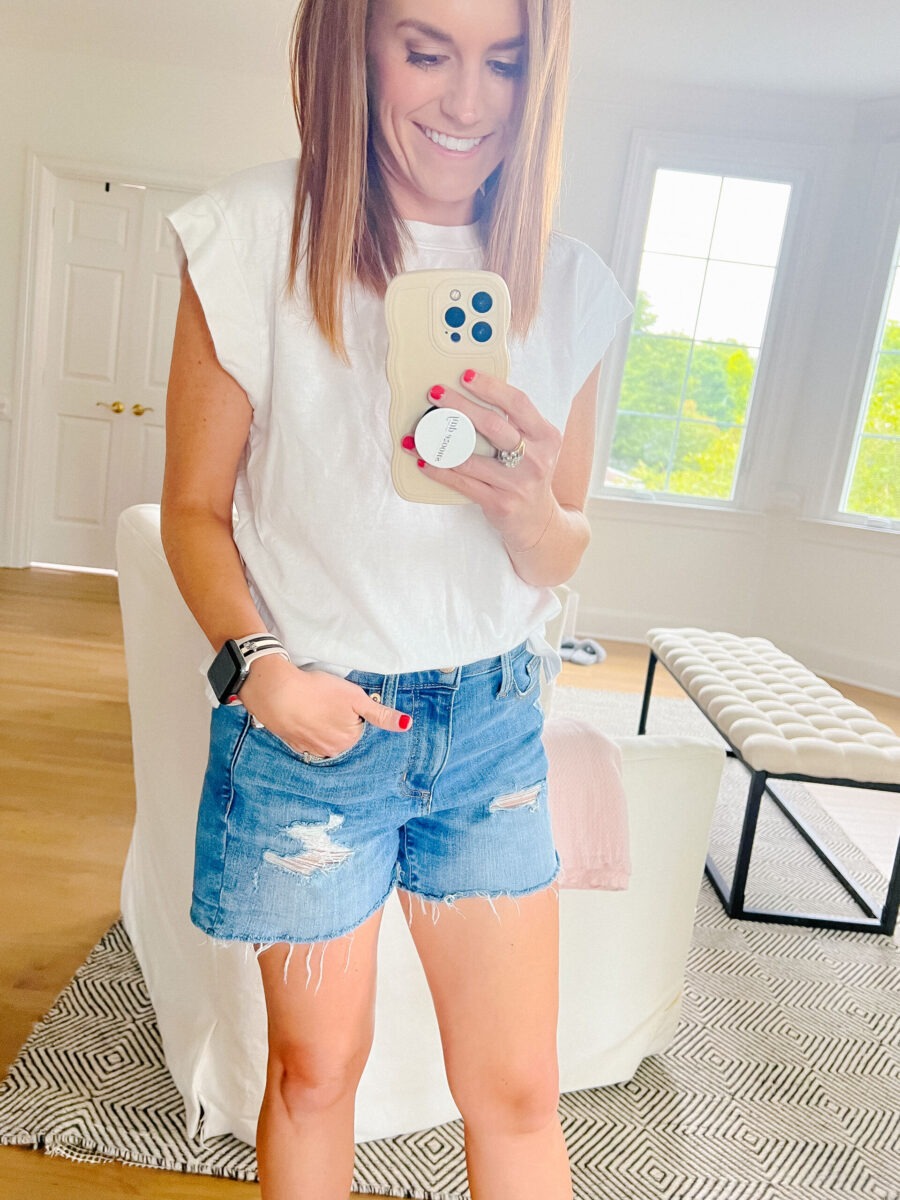 4. Kids Bathroom Renovation
We are in the home stretch of the kids bathroom renovation! Atreum worked at lightning speed while we were down in Florida to get as much of the project done as possible. In a week they finished drywall, installed the vanities, tiled the floor and the shower, and hung the mirrors and light fixtures. We have a few odds and ends to wrap up still like install the shower glass (which will likely take awhile to come in), add hardware to the cabinets, etc. I gave a full room tour on Instagram earlier this week (saved in my HOME highlight) but can't wait to share the final space when it's all finished! Crystal did such a great job designing this room with a really fun vintage feel!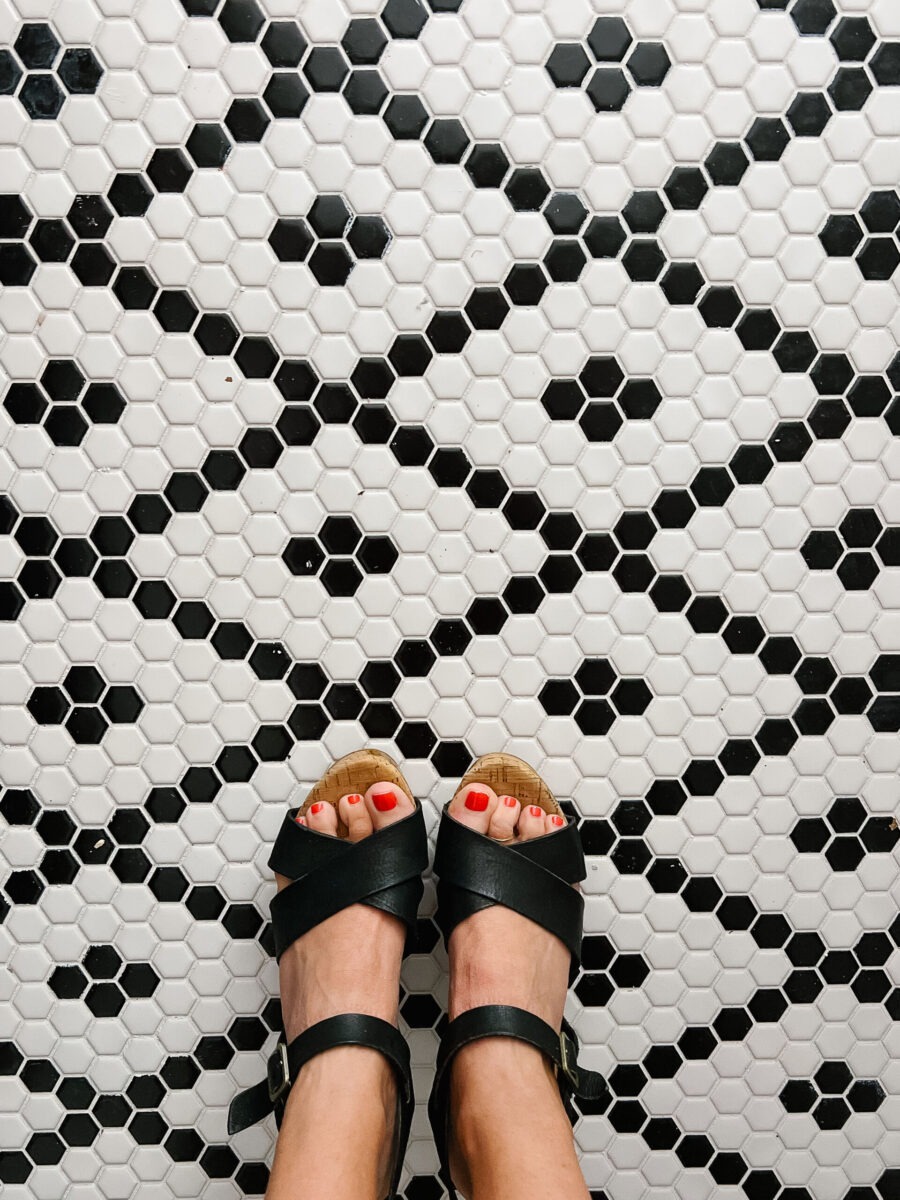 This Lulu look-a-like crossbody bag AKA the Fanny Pack is my bag for summer! I carry it everywhere — the gym, swim meets, running errands, etc. It's the perfect size for keys, chapstick, sunglasses, and has several interior mesh pockets for cards/cash and other small items. I absolutely LOVE it. It's easy to wear, comes in lots of colors, and is a great price!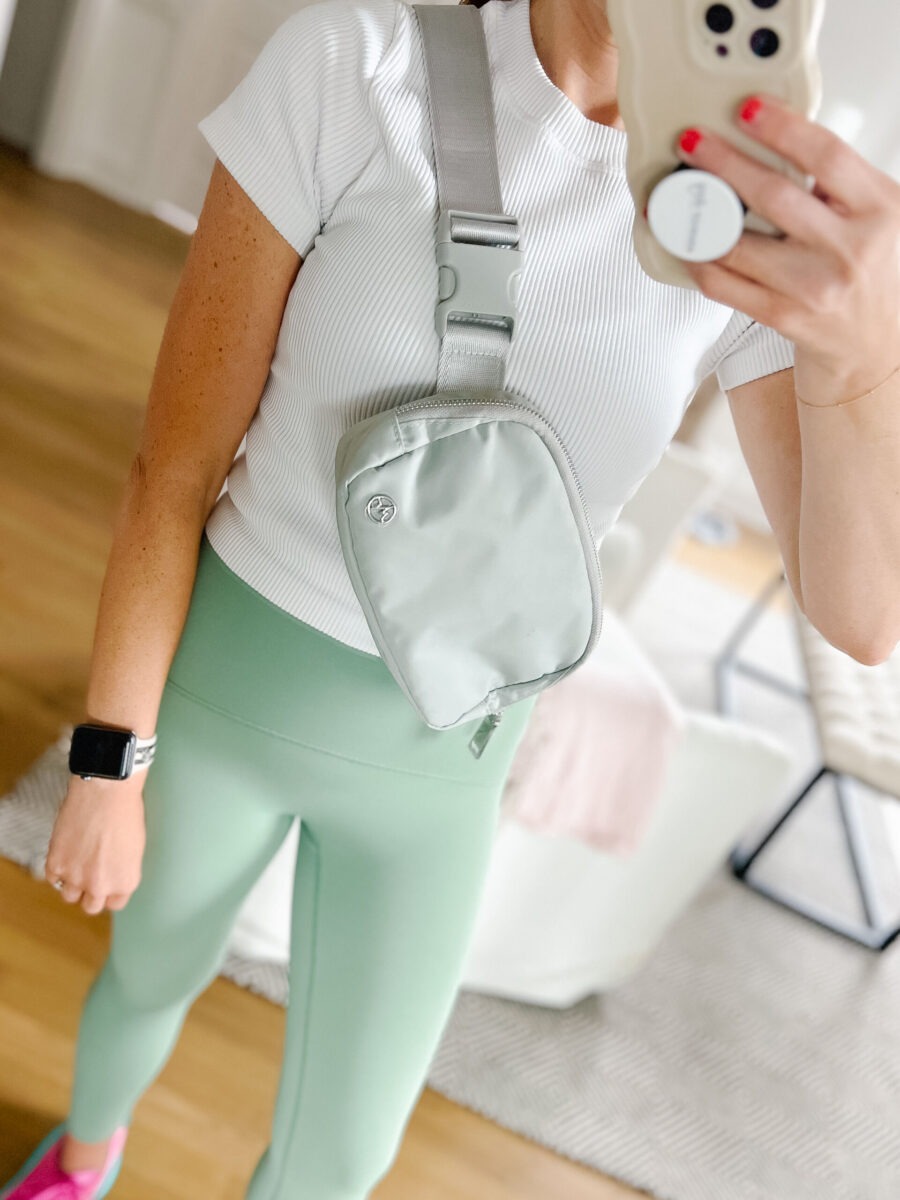 In Case You Missed It