I am so excited to share these easy chicken taquitos today. These flavorful taquitos are crispy, cheesy, and packed with delicious slow cooked shredded chicken. A perfect weeknight meal for busy families or a great freezer-friendly option to bring to someone in need!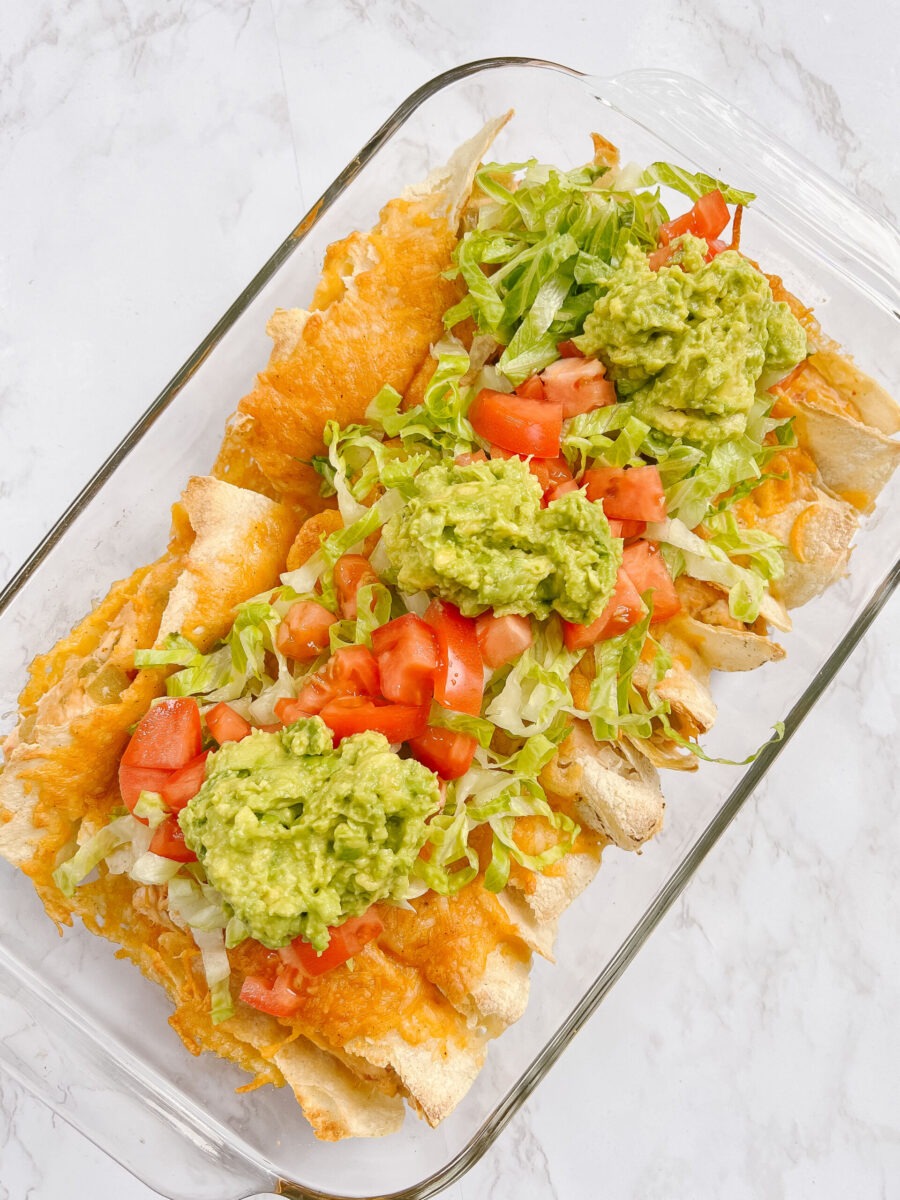 Chicken Taquitos Adaptions & Tips
RECIPE ADAPTIONS
Chicken: If you're pressed for time, a rotisserie chicken works great for this recipe. However, I love slow cooking the chicken in a crockpot with a cup of salsa all day.
Taco Seasoning: You can use a packet of seasoning or easily make it yourself (without all the extra added ingredients)
Cream Cheese: You can use dairy-free cream cheese or regular cream cheese. If using regular cream cheese, I recommend the regular (full fat) version.
Salsa: Any kind! We love Jack's Salsa.
Cheddar Cheese: Another easy dairy-free swap, if you want.
Tortillas: We use corn tortillas to keep this recipe gluten-free. You can also use flour tortillas if you prefer.
Optional: If my kids would eat them, I would absolutely add some green chilis to my chicken mixture!
RECIPE TIPS
Freezer Instructions: If you want to freeze this meal, you will stop after step 5. Place your taquitos in an oven-safe dish and wrap tightly with foil. Don't forget to label and date!
This is a GREAT meal to bring to someone. Stop after step 5 and have the recipient bake when ready to eat. Just package all the toppings separately and include the oven instructions.
If you want to add extra sides, we love Mexican rice, street corn, or refried beans!
Chicken Taquitos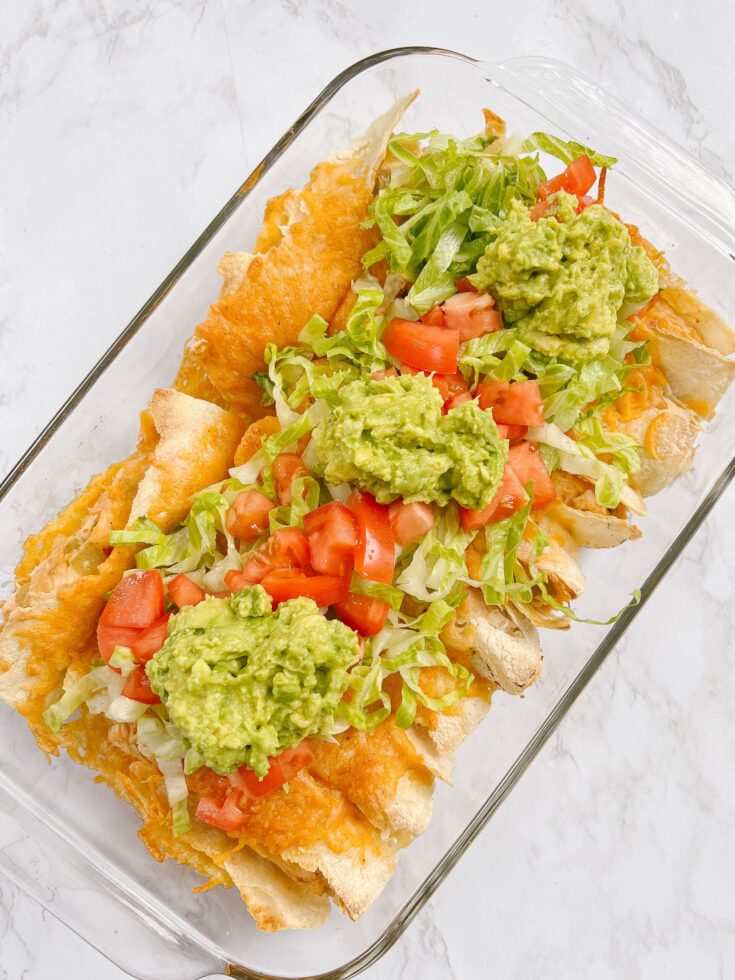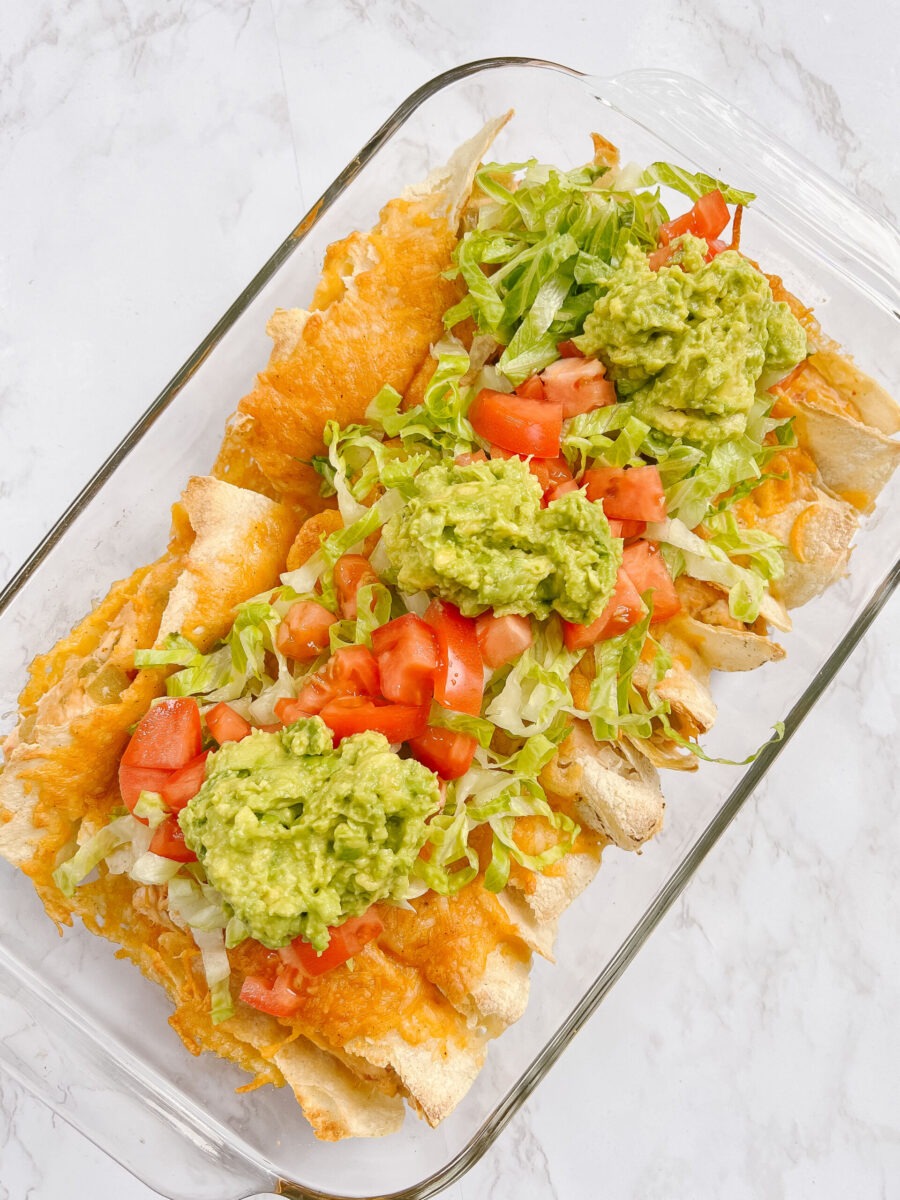 These flavorful chicken taquitos are crispy, cheesy, and packed with shredded chicken. A perfect weeknight meal for busy families, and the leftovers make for a delicious lunch.
Ingredients
2 lbs chicken breast (boneless, skinless)
4 oz cream cheese, softened
2 cups salsa, divided
2 tbsp taco seasoning
2 cups cheddar cheese, shredded
Corn tortillas
Toppings: Extra cheese, guacamole, tomato, lettuce, onion, sour cream, hot sauce, etc.
Instructions
In the bottom of your crockpot, add half the salsa. Place chicken breasts on top of salsa. Sprinkle taco seasoning over chicken, then pour remaining salsa on top. Cook on low for 5-6 hours (or high for 4).
Remove chicken breast from crockpot to rest. Meanwhile, pour 1 cup of remaining salsa from crockpot into a large bowl and add cream cheese. Mix with a spoon or spatula until well combined.
Shred chicken with 2 forks and add to cream cheese mixture OR shred in your stand mixer on low speed (be careful not to over shred)!
Add chicken to bowl with cream cheese and salsa mixture and stir well. Add more taco seasoning, if needed.
Carefully warm your corn tortillas over medium heat on a non-stick griddle for about 15 seconds on each side (or microwave in a damp paper towel until warm and flexible).
Preheat oven to 425 degrees.
Assemble taquitos by placing a large spoonful of filling in a line along each tortilla and roll tightly. Place seam side down in an oven-safe baking dish. Sprinkle with cheese.
Bake for 15 minutes, or until tortilla edges begin to look crispy and the cheese is bubbly.
Serve taquitos with your favorite toppings.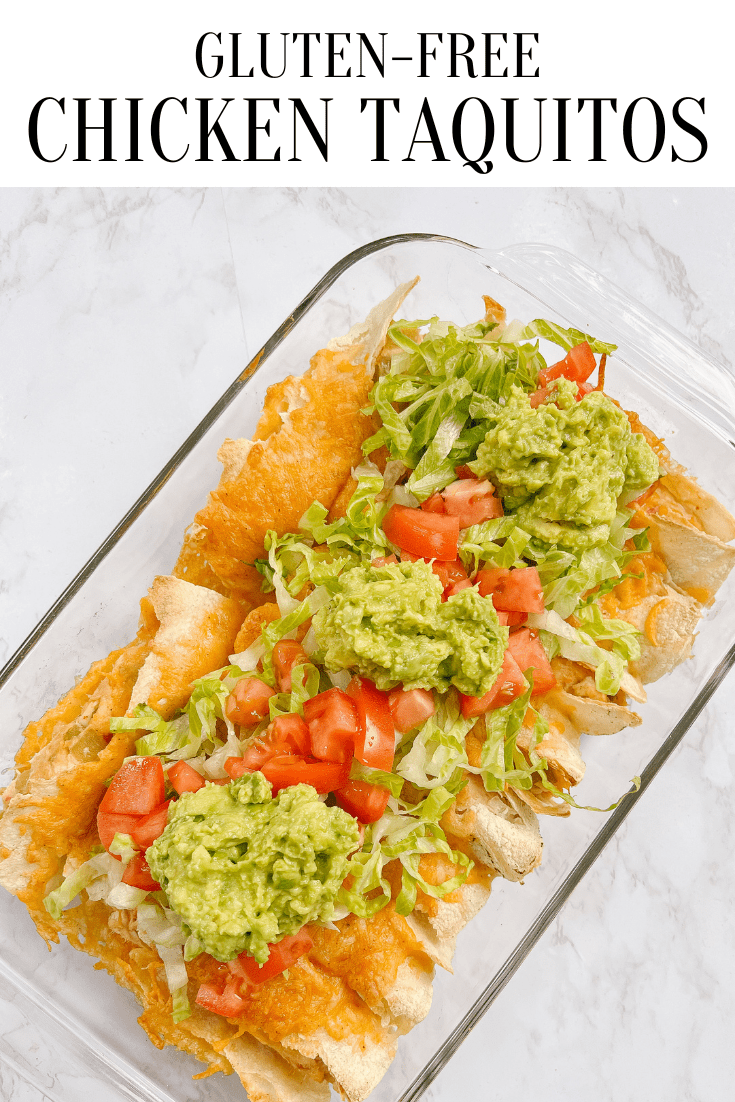 Recipes You May Also Like