Coming in hot with two piece swimsuits from Amazon, as promised in my one piece round-up post! I love the colorful trend in swimsuits this year and loaded up my round-up with a good mix of colors! I also tried to include a variety of price points, styles, and coverage options, so I hope you find a suit you love!
My personal favorite suit that I own in THREE colors and absolutely love is the #7 Triangle Bikini. So many of you who purchased it last year reported back that you loved it too. It really is a fantastic suit — super flattering, well made, good support, and inexpensive! I also own and love the #10 Banded Halter Bikini and was stopped several times last summer by women asking me where I got it. This one is a few more dollars — and totally worth every penny.
*NOTE: Almost every one of these options is available in a rainbow of colors and prints, so I highly recommend visiting the product page to see all the options for the suit styles you love!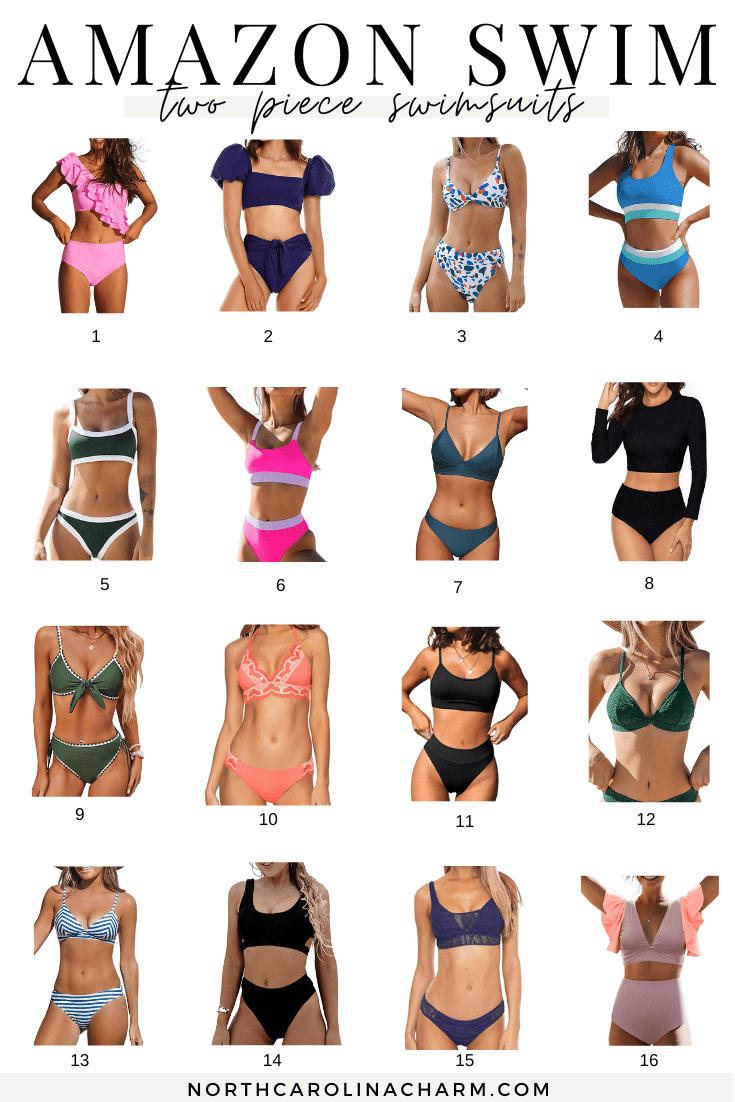 Amazon Two Piece Swimsuits
Posts You May Also Like