Mondays are usually salad night for dinner in our home, which almost always solicits some groans initially from the kids. So I've had to get creative with our salad recipes to make them kid-friendly.
Don't get me wrong, the kids do NOT eat every single ingredient in these salads. I've found that the easiest way to make everyone happy is to not add thee dressing or toss the salad before serving. Instead, I place the ingredients into sections so each person can grab the toppings they want, add their own dressing and then toss their own salads.
Alright, here are 7 salads that we really love…
The salad includes a high protein combination of grains, red onion, extra virgin olive oil, chopped pistachios, crumbled feta cheese, garbanzo beans, fresh herbs (fresh mint, fresh parsley), lemon juice, and fresh veggies.
The only adaption I made to the recipe was swapping out cooked bulgur wheat for our favorite Seeds of Change Quinoa + Brown Rice (also available at Walmart). It takes 90 seconds to cook in the microwave, making this salad a breeze to throw together in a large bowl.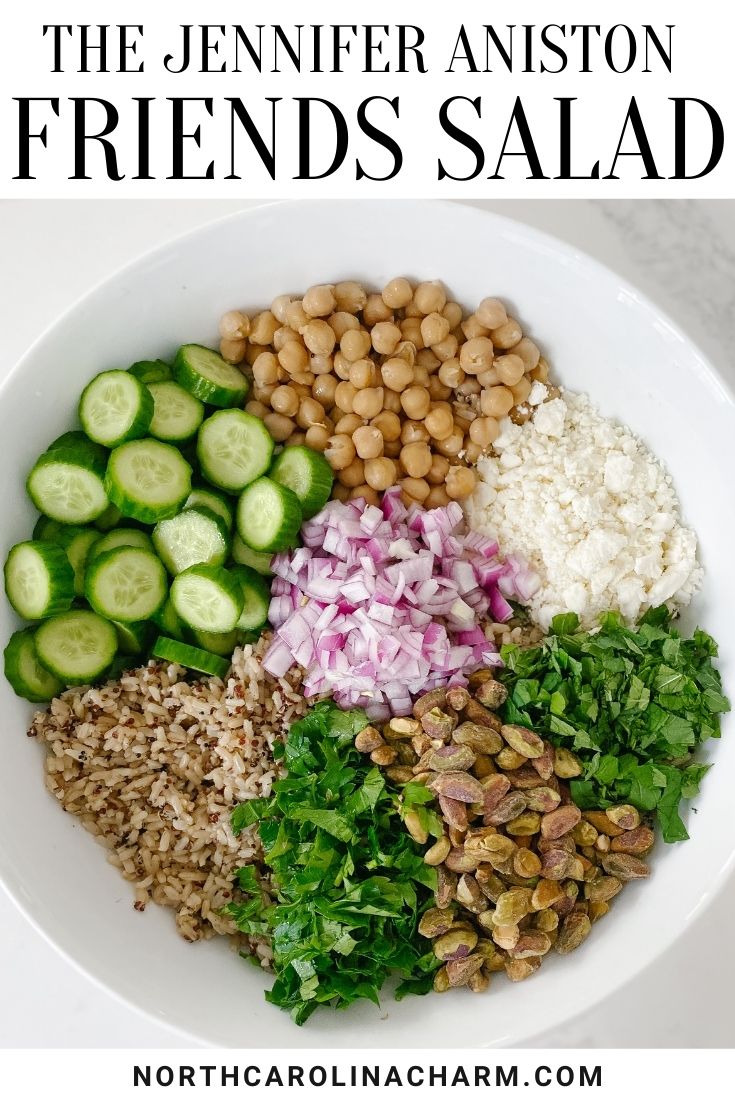 Another one of our family favorite salads — chicken cobb salad with air-fried chicken! You can technically grill the chicken if you prefer, but the air fryer gives the chicken the perfect crispiness! And our entire family loves this salad — kids included (Caroline picks all of the onion & tomatoes out of hers and Thomas picks all of the onions & avocados out of his).
This is also a perfect salad for bringing to your next gathering. It's refreshing and SO pretty once it's all assembled! And it's easy to make ahead of time and stores well.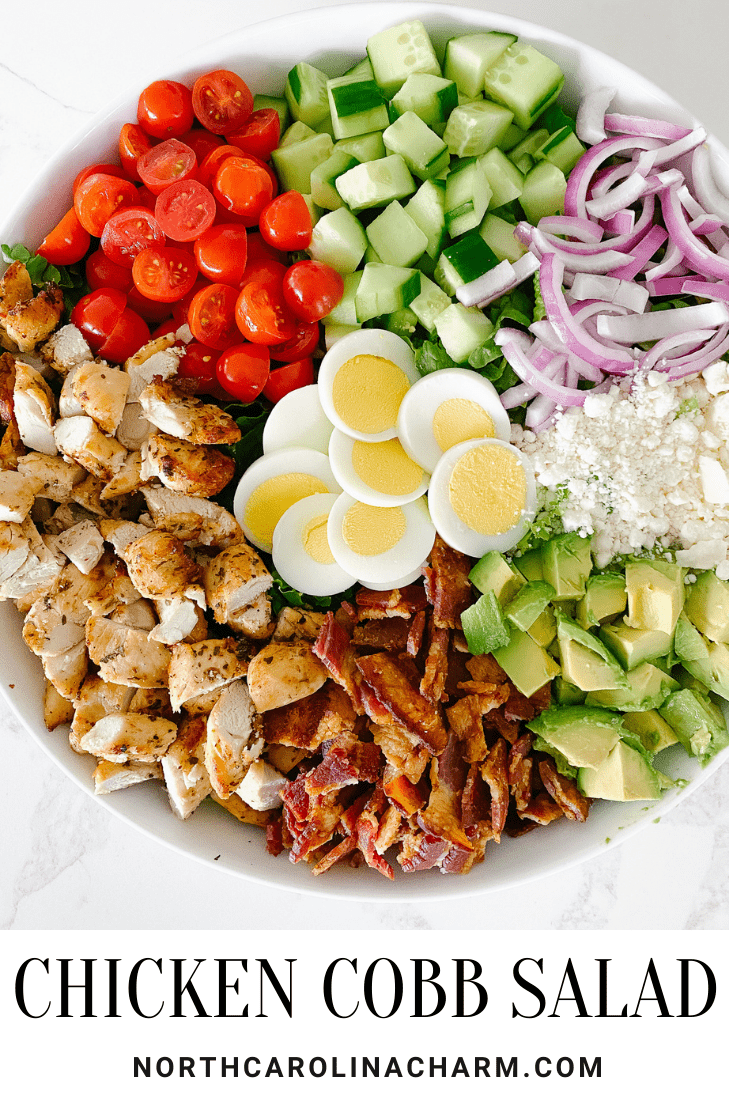 A few summers ago my friend Stephanie brought the most delicious kale salad to my Rosé Wine Tasting. Everyone raved about it and asked for the recipe, including me. Since then I've made this salad SO many times.
While I didn't invent the recipe (or even adapt it), I did discover some shortcuts that make this salad a breeze to put together — pre-washed & shredded kale, pre-shaved brussels sprouts, pre-sliced almonds and pre-grated cheese. All of my ingredients pictured in this recipe are from Trader Joe's, but I've also found all of them all previously at several other grocery stores too.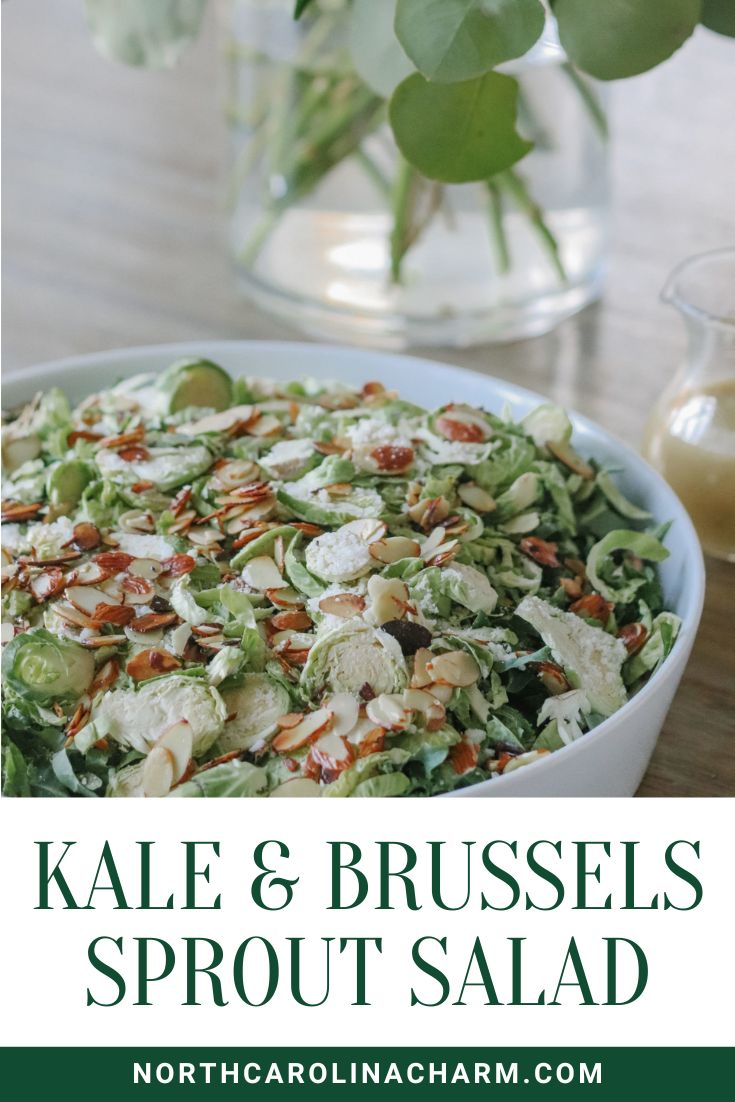 This delicious salad with sweet poppy seed dressing may be our kids favorite salad I make!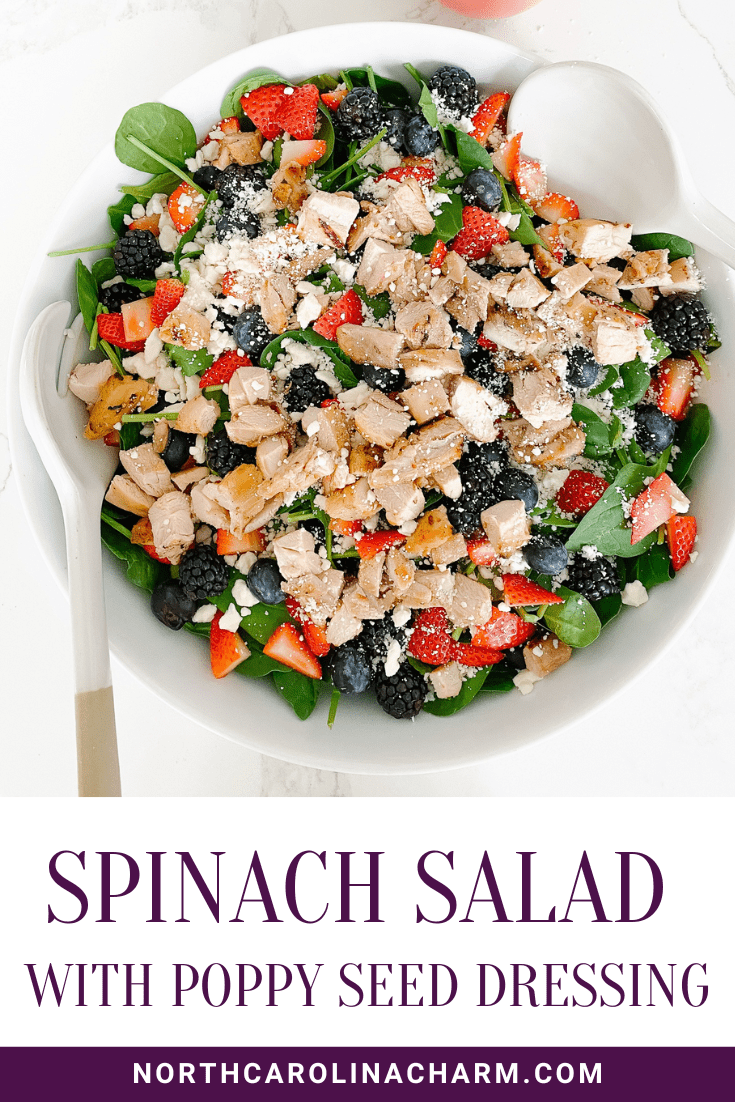 It's peach season which makes this salad the perfect recipe to add to your meal plan!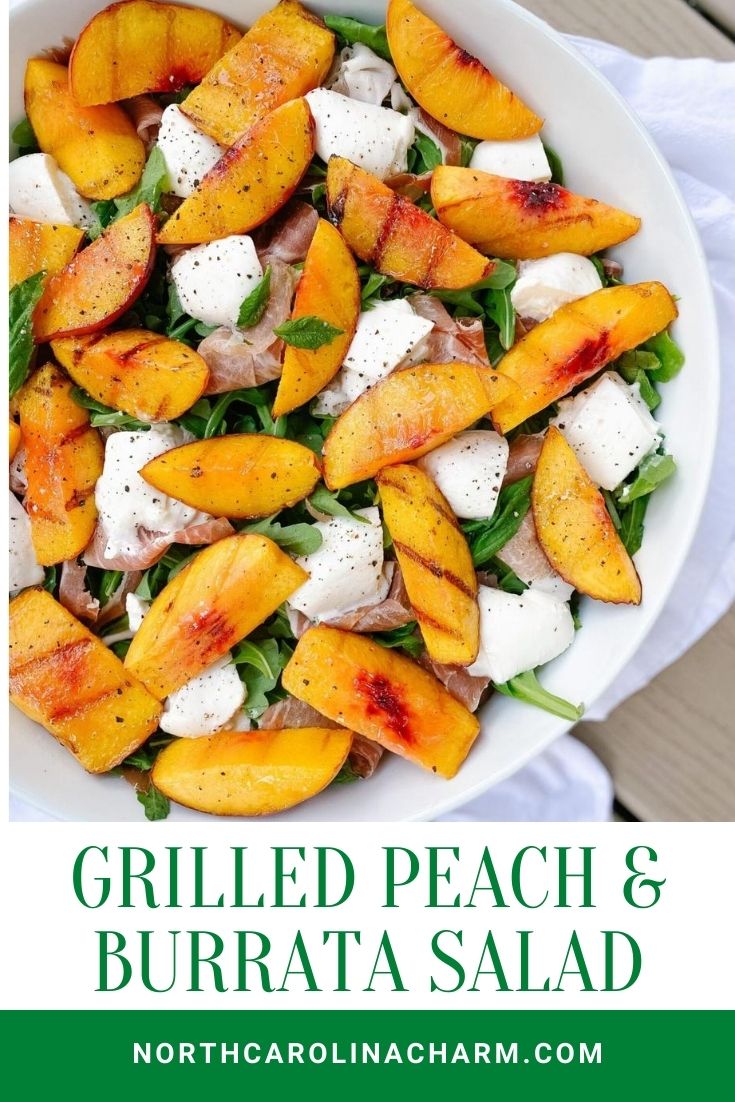 This one couldn't be easier to throw together and it's dairy-free and vegan! I have a pretty small percentage of vegan readers but it seems I have a lot of dairy-free readers! I hope you all love this salad as much as we do. This is one of the handfuls of salad recipes that no one complains about when I serve it — so it stays in our rotation!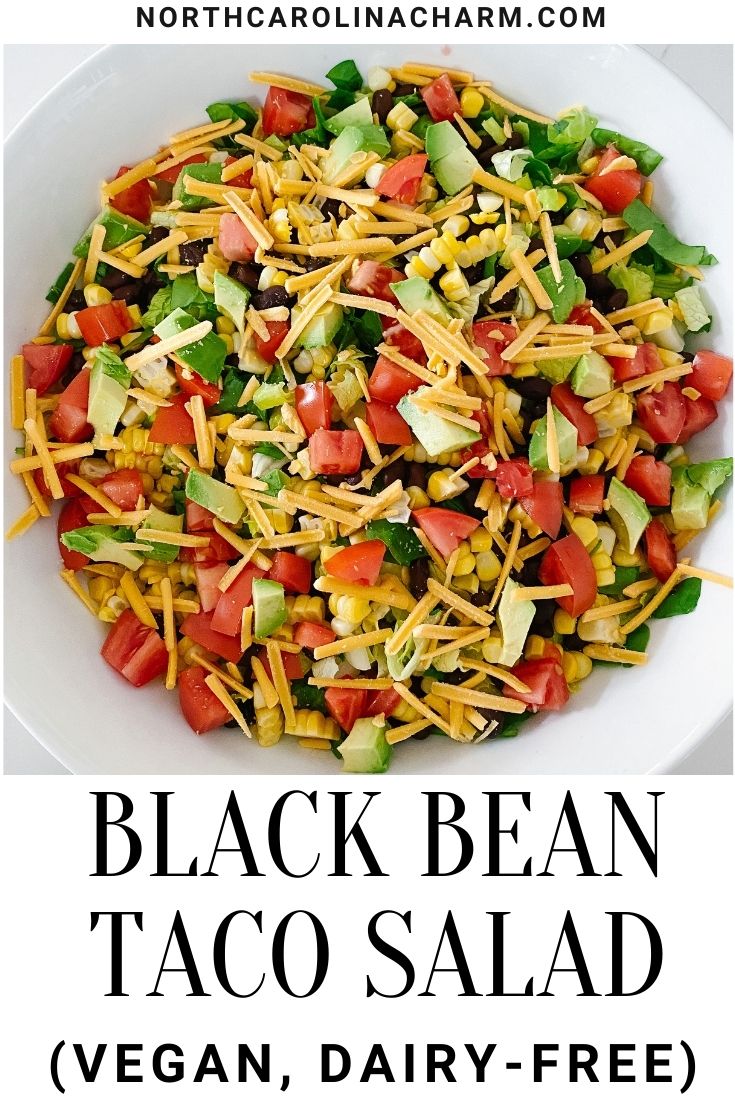 This vegan salad takes a little more prep work but is packed with fresh and delicious flavors!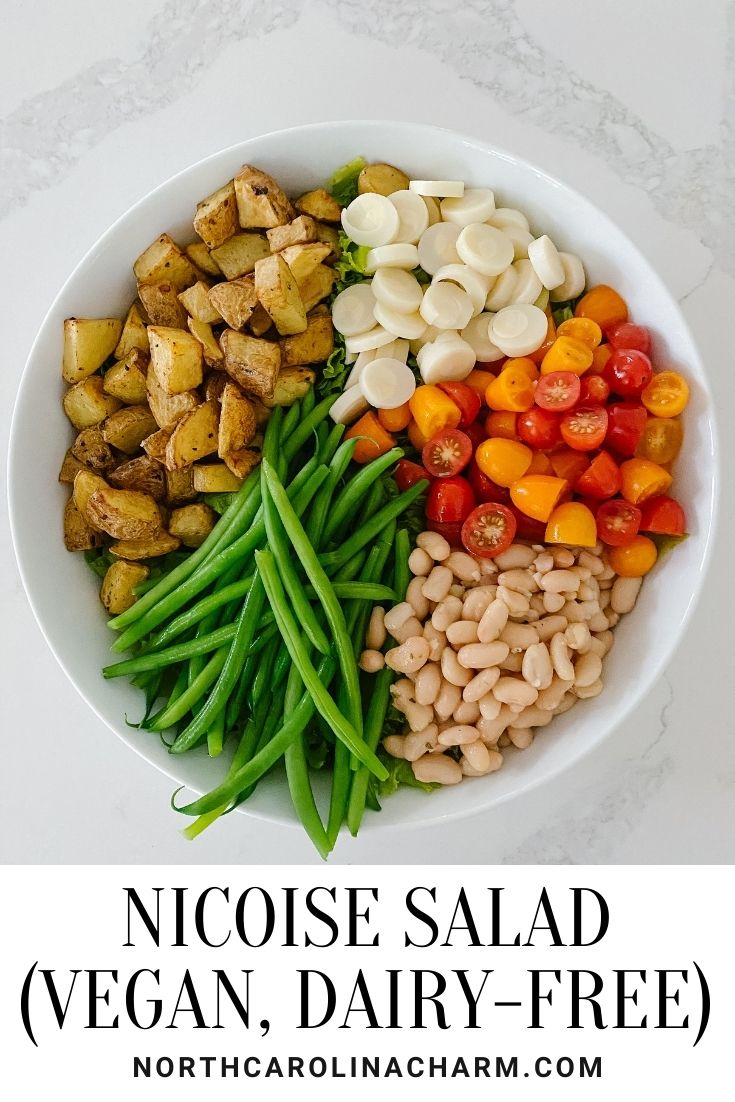 Our Favorite Salad Tools
And now for all our favorite salad tools!